by Chris Clemens
Ever listen to a song and think, "Whoa! Was that a reference to ______?!"
There's a ton of classics that mention or make reference to something in New York that most of us already know. Traditional tunes like 'Fifteen Miles on the Erie Canal', and the Billy Joel and Frank Sinatra classics that mostly refer to New York City are ones that people from all over know. It got me wondering, where were the obscure references hiding?? Were there songs that I knew already and didn't know they had a connection to New York? Or, songs I had never heard before and in some way referenced a local landmark?
So, instead of sleeping last night I scoured the internet and tried to find as many as I could. I'm sure there's way more, so if I'm missing one on this list that you know of, leave me a comment with a link to the tune so others can check it out as well.
Without further adieu….. here is your next Upstate New York roadtrip playlist!!
"Buffalo Gals" by Malcolm McLaren
Maybe the first example of square dancing to hip-hop? This was originally an 1800's traditional song that referred to the 'women working the Erie Canal' and has been covered numerous times. This is by far the most interesting of the covers.
"Opus 40" by Mercury Rev
This song was inspired by the Opus 40 sculpture park in Saugerties and even mentions the 'Catskill mansions'. I'm not gonna lie, it's weird.
"The New World" by X
Nothing too extraordinary here, just a quick mention of Buffalo.
"Ballad of a Thin Man" by Bob Dylan
Possibly one of my all-time favorite Dylan tunes, I went decades of my life not realizing that the Mr. Jones in the song actually was inspired by real life Jeffrey Owen Jones, a Rochester Institute of Technology film professor that Dylan had met backstage at a concert.
"Over the Rainbow"
Don't think this has to do with Upstate New York? I didn't either.
But, it was composed by Harold Arlen who hailed from Buffalo. If that's not enough to convince you, the Wizard of Oz was created by L. Frank Baum who was from Chittenango.
"What Am I Doing Here" by Blue Rodeo
This was written about a gig played at the Erie County Fair.
"All Aboard" – Chuck Berry
To be fair, he mentions a whole bunch in this song that isn't New York at all. But, in the first verse you'll hear three big cities from Upstate!
"My Old School" – Steely Dan
One of my favorite bands EVER, so I had to include them on this list! There is a line in this song that goes, "When you put me on the Wolverine up to Annandale…" The Wolverine was a common nickname of Bard College students in Annandale-On-Hudson for a passenger train that made a stop at their school.
"Rochester" – Mat Kearney
Apparently, Mat's grandfather ran an illegal gambling ring out of a fake cigar shop in Rochester. This song is an homage to his dad and how he had lived through his grandfather being pushed out of business by the local mafia.
"Portable Television" by Death Cab for Cutie
Everybody loves Upstate in autumn, including these guys during the second verse.
"When the Trickster Starts A-Pokin" by Gogel Bordello
I have to admit that I don't know anything about what they're talking about in this song, but it's kinda fun. There's a line in here that goes, "We ventured on New York Thruway, where myself I heard say: shall I be classic self crasher, or be a good flasher?" Don't ask me what it means. It's probably dirty.
"Niagara Falls" by Chicago
Quite unfortunately, the band originally released this single with the common misspelling of "Niagra". Luckily, someone noticed and they fixed it later. Much later.
"Blue Eagle" by Bat McGrath
The Blue Eagle is a bar in Branchport that Bat apparently really digs.
"Rev on the Red Line" by Foreigner
As you may or may not know, I'm from Rochester and so is Lou Gramm, the lead vocals behind the classic rock band Foreigner. Even if you don't love stadium rock, if you're from Rochester you recognize the line in here about racing cars down Lake Avenue.
"Truckin" by The Grateful Dead
Not entirely all that obscure, but I've spent more time listening to The Grateful Dead than possibly any other sound in the history of my life so I felt obligated to include it. This is the Dead performing the song at Rich Stadium on July 16, 1990. "Truckin, up to Buffalo…."
"Jamestown Christmas" by Donna The Buffalo
Not your average holiday tune, but Donna The Buffalo isn't your average band either. They come from Trumansburg, but pretty much no Upstate summer is complete without seeing them at least once!
Alright, so what did I miss??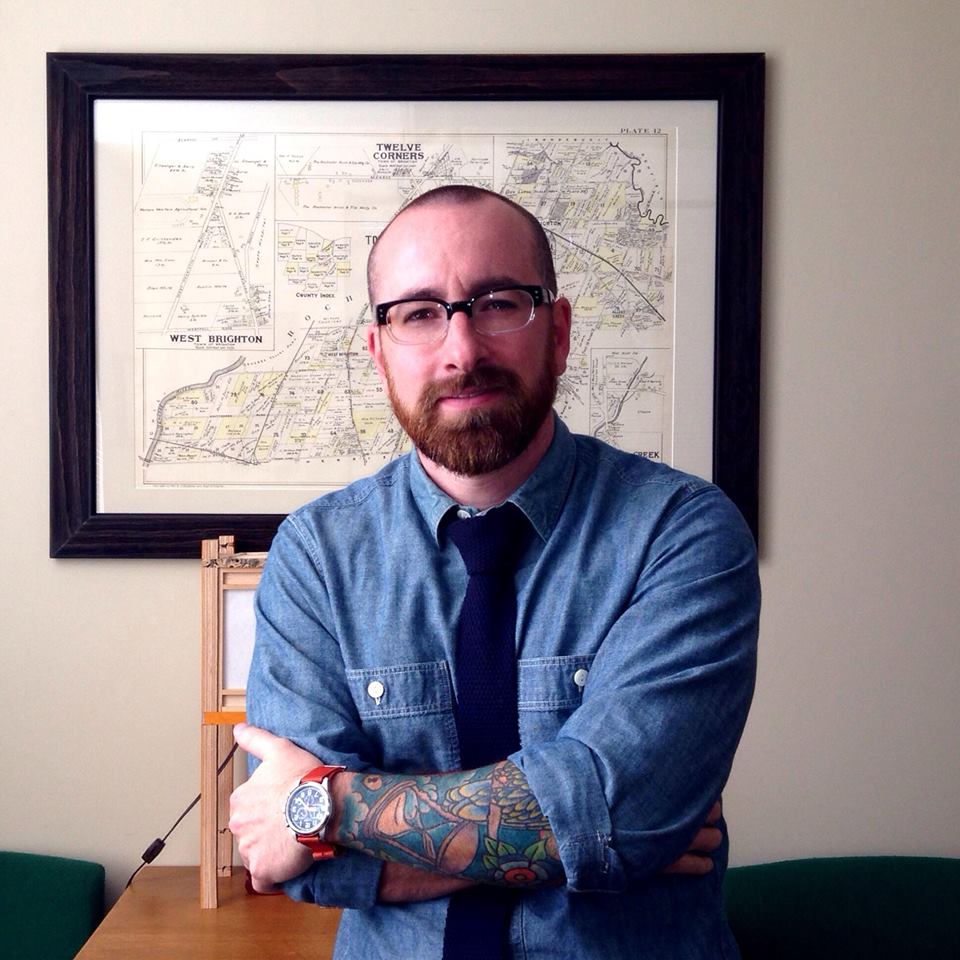 Chris Clemens is the Founder/Publisher of Exploring Upstate. From his hometown in Rochester, he spends as much time as possible connecting with the history, culture, and places that make Upstate New York a land of discovery. Follow him on Twitter at @cpclemens