A history and visit to Temple B'rith Kodesh in Brighton
by Chris Clemens
Temple B'rith Kodesh was founded here in Rochester in 1848 by 12 immigrants. It was the first Jewish congregation in the area.
At its inception, it was an Orthodox group that met in a home. Following a split in Judaism that began in Europe in the early 1800's, the group here in Rochester made the progression to a Reformed congregation. They were evaluating their stances on things just before purchasing their first building downtown in 1909.
As more and more families joined, they quickly outgrew that spot. Later, the group purchased the current plot of land on Elmwood Ave in Brighton for a new temple. Since the 1960's, this plot of land has been home to Temple B'rith Kodesh.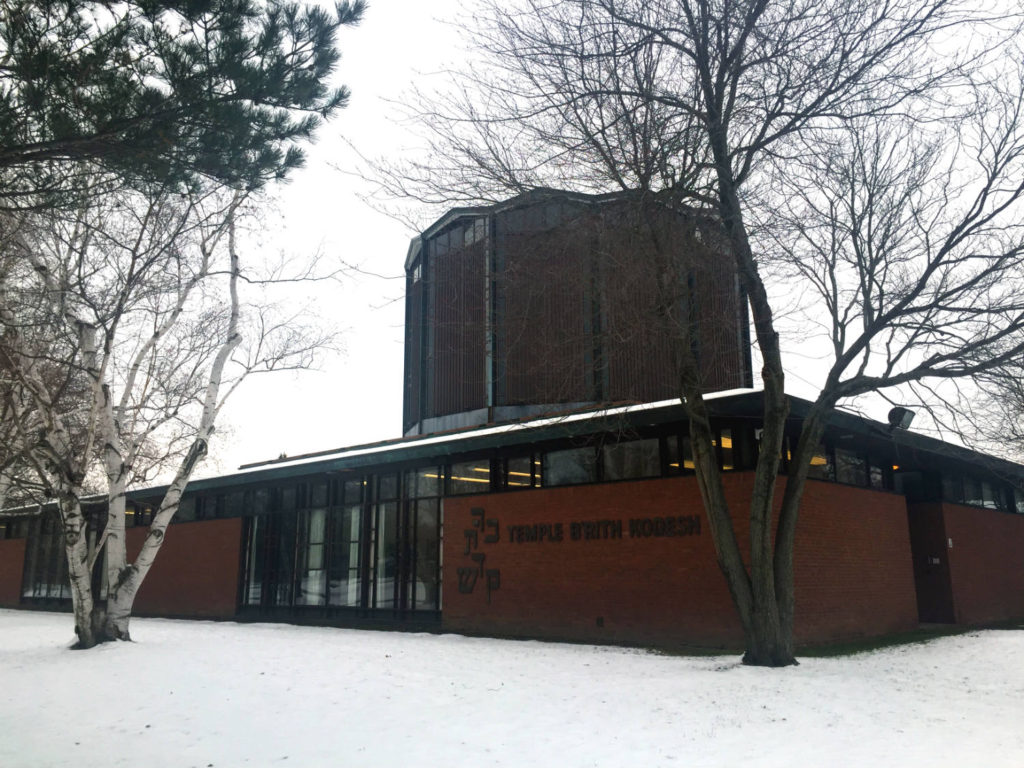 Our Visit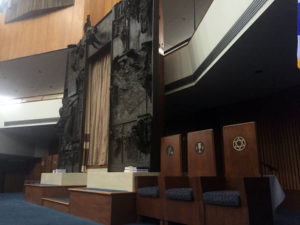 When we contacted the temple about visiting, we were invited to join a group that was already touring that day. Members from the East Bloomfield United Methodist Church were visiting to explore some of the roots of their belief system. We'd like to thank the group, and their pastor Jeri Kober, for including us on their journey. The group was just as friendly and hospitable as the folks from the Temple were.
We got there just a few minutes before the service, and joined the others on the tour. Adorning our yamakas (or yarmulke), we chose a seat far in the back. We were there for a Bat Mitzvah, which I had never experienced before, so the entire process was brand new.

Orthodox vs. Reformed Judaism
One of our questions was what the difference was between an Orthodox, Conservative, and a Reform temple. I'm not sure we got a final answer, but many of the differences were obvious just while sitting in the service itself.
Men and women all sat together, side by side. At Temple B'rith Kodesh everyone worships together while being led by two Rabbis, a male and a female. It was obvious that a Reform temple is incredibly more liberal about their views on gender equality.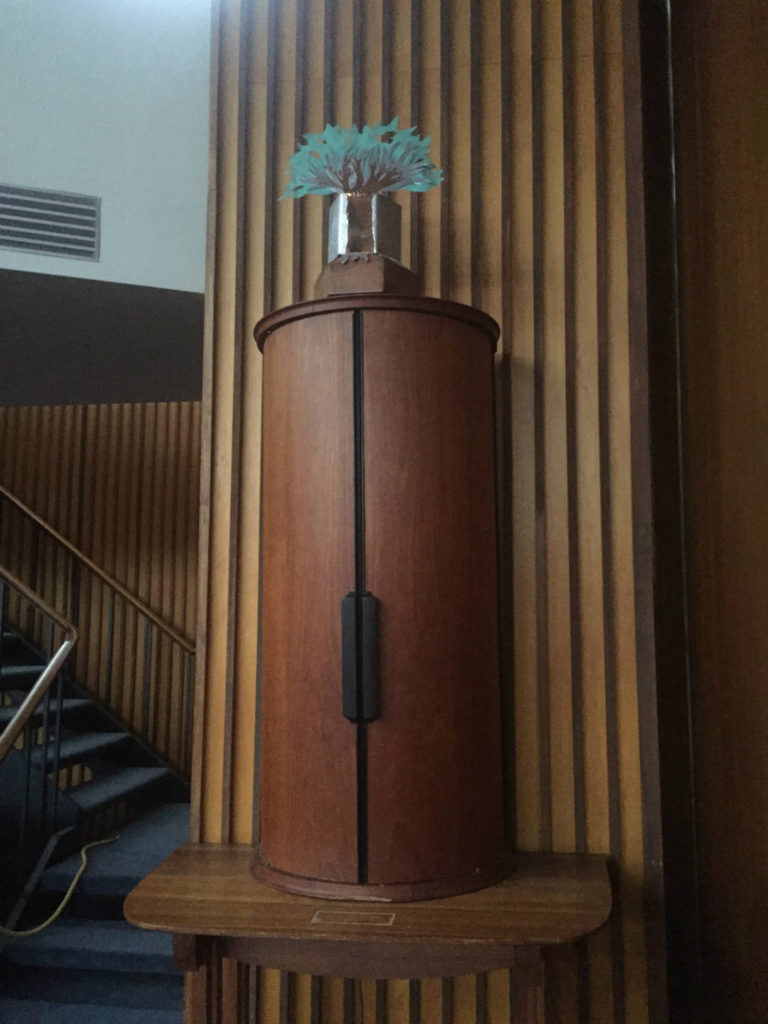 It was later provided, that another noteworthy aspect of a Reform temple is their dedication to social activism. The tour also mentioned that including other faith communities was something that was important to them at B'rith Kodesh.
A Bat Mitzvah
The service lasted about an hour and a half. The reading from the Torah inspired the discussion of how we share who we are as people. The Rabbi talked about how we share of our daily lives on social media. That lesson was that the mystery of who we are as individuals can often lost in the process.
I couldn't help but think about how I would be writing about this on a blog, and then sharing it on Facebook and Twitter. My mind wandered a bit, and I thought more about the implications of constant sharing. It made me wonder whether or not the mystery of our individuality is truly lost. I don't always do it well, but I believe that the only thing we really have in life is what we share with other people. I think the real roadblock to that is worrying what people will think once we've done that. Social media sites like Facebook, Twitter, Myspace (remember Myspace?? and LiveJournal??) and LinkedIn, and our blogs, and Instagram, and that god-awful Pinterest give us an opportunity to put ourselves out there without risk of receiving immediate negative feedback.
We have discussed what we should actually share on this blog, especially since more people seem to be reading than we originally thought would. My hope is that we're sharing just enough of what we're doing to keep your attention long enough to read to the end, while still leaving enough mystery that you're interested enough to go check it out yourself.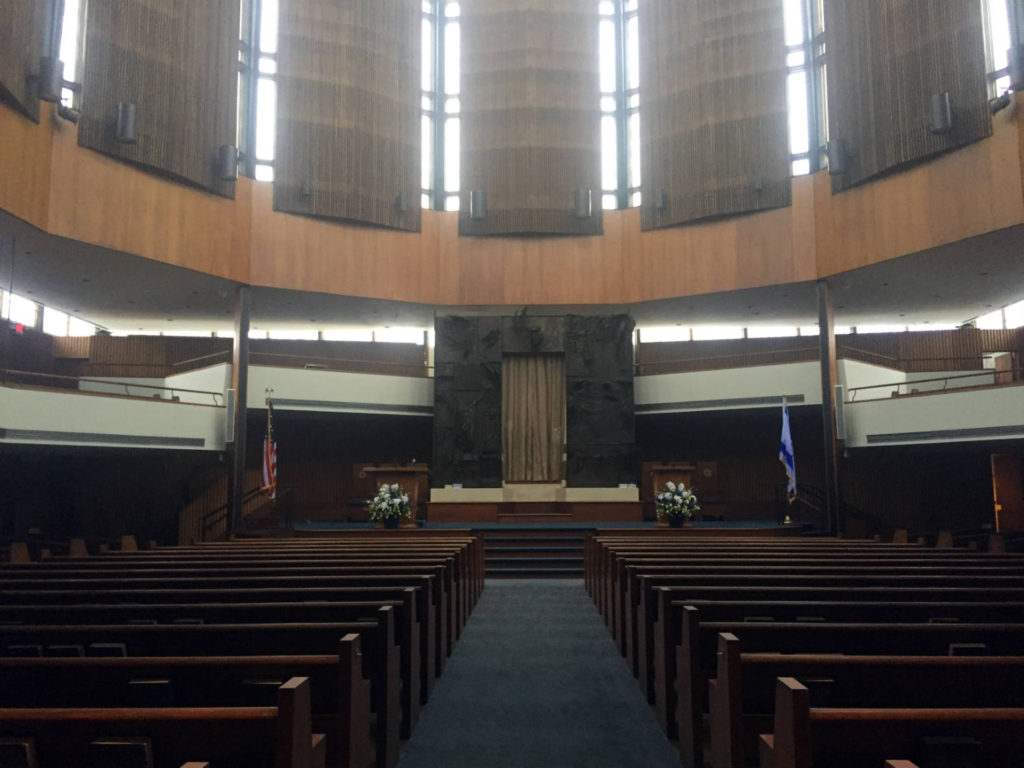 Menorah Collection at Temple B'rith Kodesh
One thing you definitely should go check out is the 200+ menorah collection at Temple B'rith Kodesh.
While traveling with his wife, an Army General bought his wife a menorah that she saw in a window in a shop they were passing. It became a tradition for them to buy a menorah wherever they went, and have since curated a one-of-kind menorah collection (or, candelabra in the case that the piece is not an official menorah) and donated much of that collection to the Temple to have on display.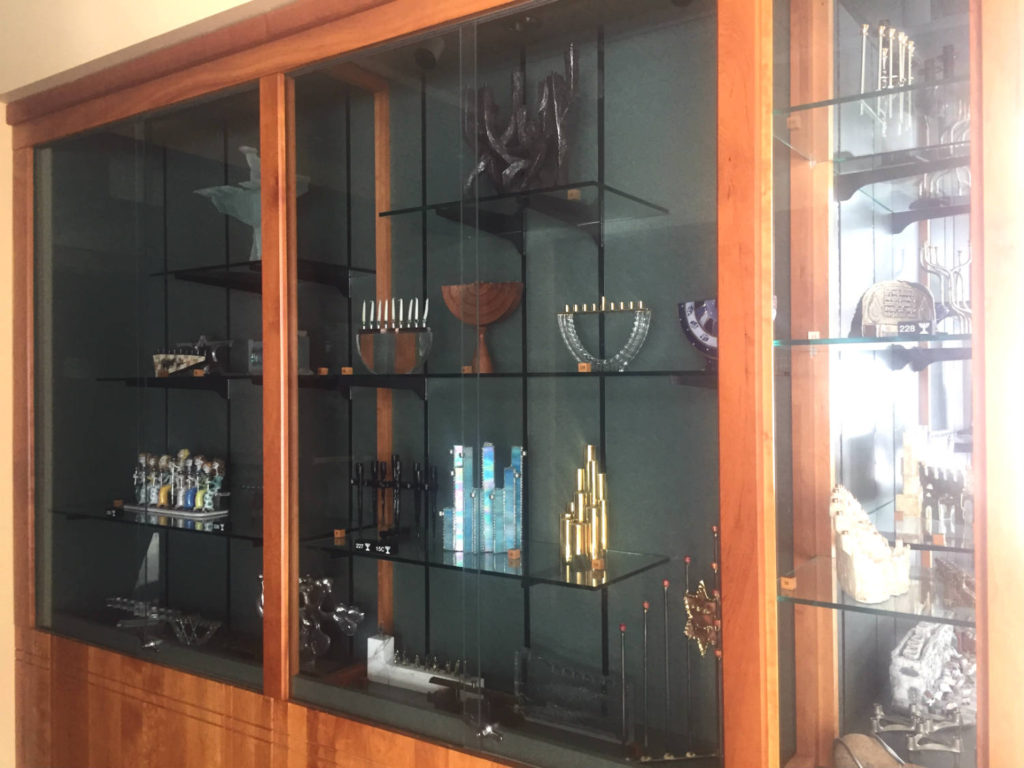 For more on the menorah collection at Temple B'rith Kodesh, checkout this post
There are examples of everything from a simple mass-produced-plastic-store-bought-menorah to a Salvador Dali piece and everything in between. There is some incredible history and artist renditions that can't be seen anywhere else in the world. Special thanks to to a woman named Maxine, a member at the Temple who walked around with me and gave me a personal tour of the menorah collection. Her insight on the background of many of the menorahs was fascinating, and she taught me quite a bit about the history of the menorah itself, and the reasons behind certain aspects of it's use.
Museum at Temple B'rith Kodesh
In another area of the temple, there is a small museum featuring a number of relics from around the world, that's also really worth checking out.
I would have had no idea that a Jewish temple in Brighton, New York had an urn dating back pre-300 BCE! The museum features all kinds of things from the urn, marriage vests, menorahs, to a piece of copper ore from King Solomon's mines in Israel.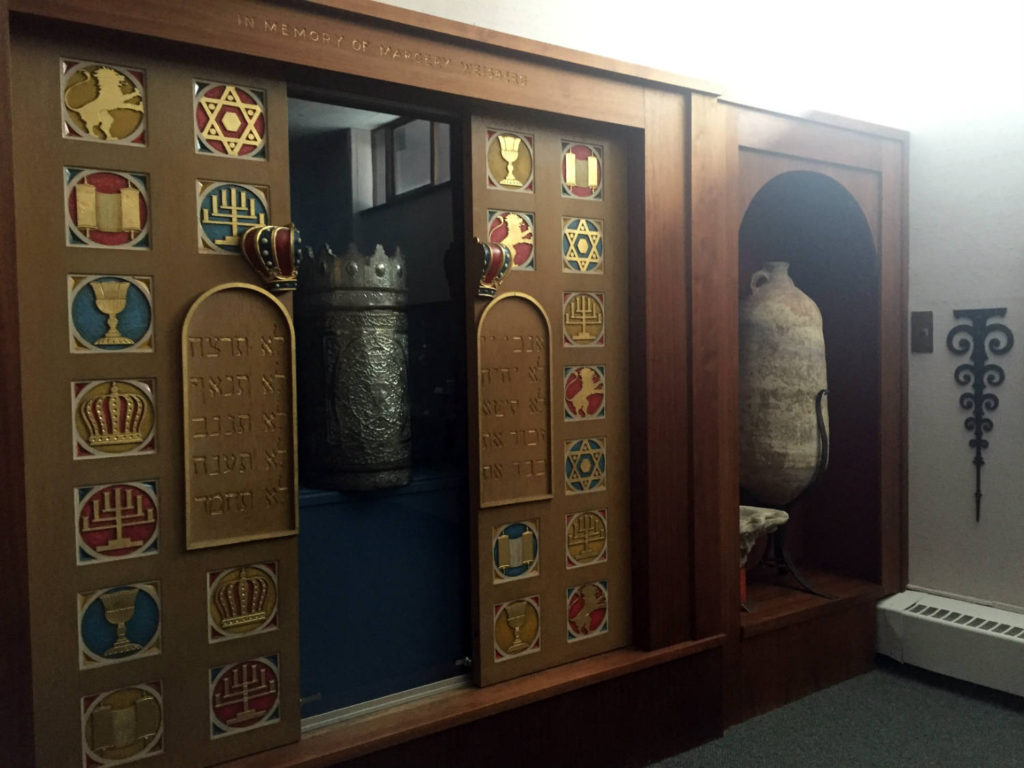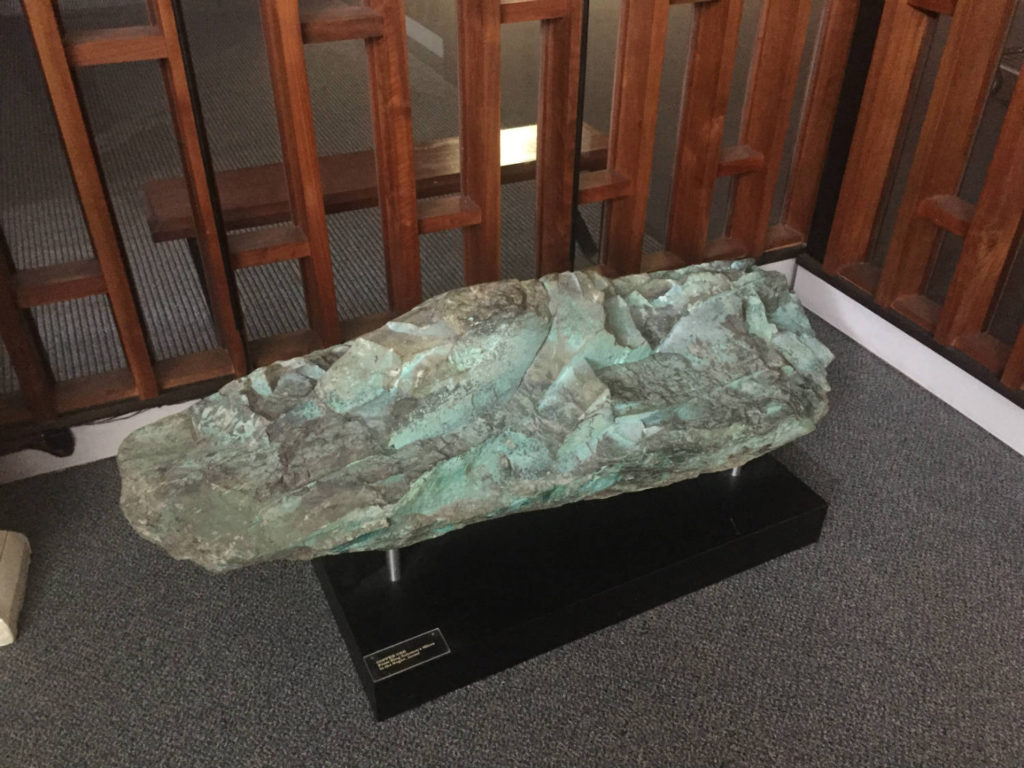 By the time we had experienced the service, and then the tour, we had been there about three hours, and it seemed like Casey's Bat Mitzvah's party was only just starting. Congrats to the family on such a special occasion. Thanks to the family, and everyone at the Temple, and the group from East Bloomfield, and our tour guide Michael for letting us take part in the day's events, and introducing us to a part of Rochester's religious history.
*This piece was first published on www.ExploringTheBurnedOverDistrict.com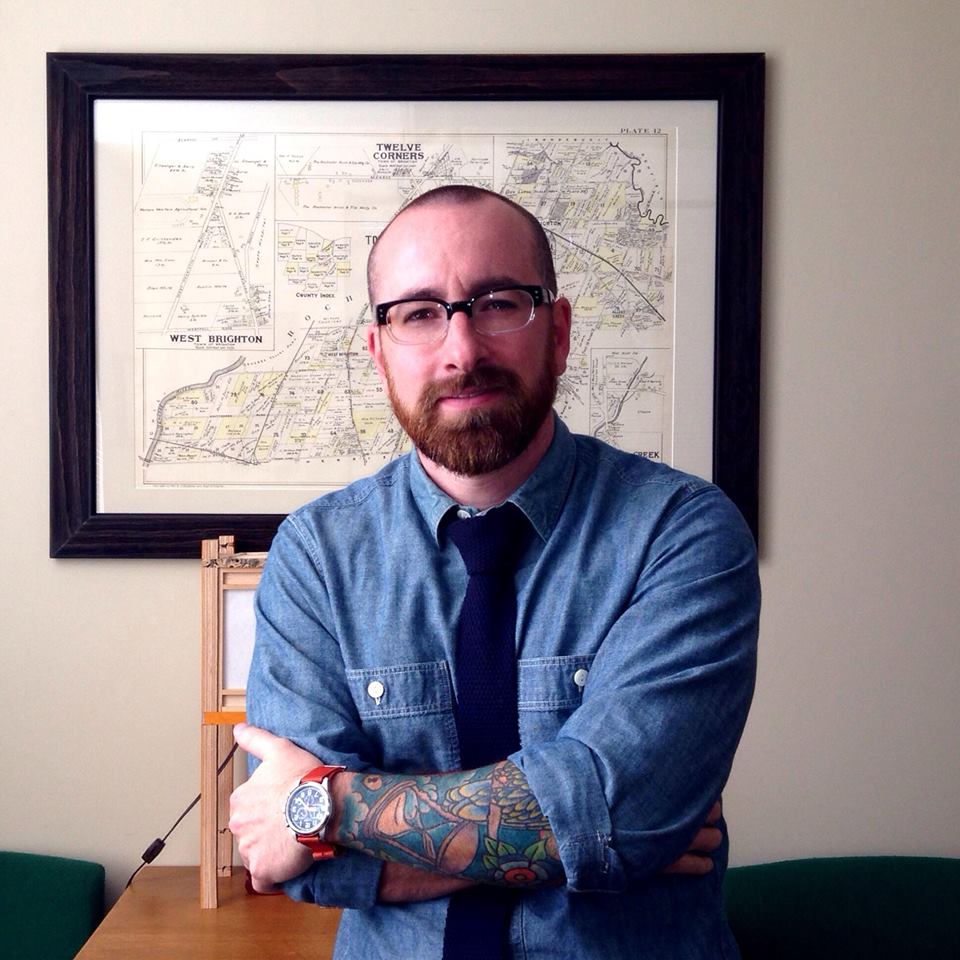 Chris Clemens is the Founder/Publisher of Exploring Upstate. From his hometown in Rochester, he spends as much time as possible connecting with the history, culture, and places that make Upstate New York a land of discovery. Follow him on Twitter at @cpclemens