East Hill Creamery in Perry provides a refrigerated cheese vending machine so you can buy cheese day or night.
by Chris Clemens
With Upstate New York having a wide range of dairy farms, there are plenty of local options for cheese lovers. We have shops all over the state where you can walk in to taste and purchase locally produced dairy products. There are even cheese trails!
But, what if you're driving by and the shop happens to be closed? Or, imagine a crazy unthinkable scenario where a viral pandemic means minimizing public contact as much as humanly possible! Imagine a scenario where just going into a store whenever you want isn't a luxury.
Now, imagine you can buy locally produced, artisan cheese day or night from a vending machine.
Regardless of your reasons for wanting that option, you can do exactly that at East Hill Creamery in the Wyoming County town of Perry. You can find the vending machine out front of their shop on S. Main Street not far from the west side entrances to Letchworth State Park.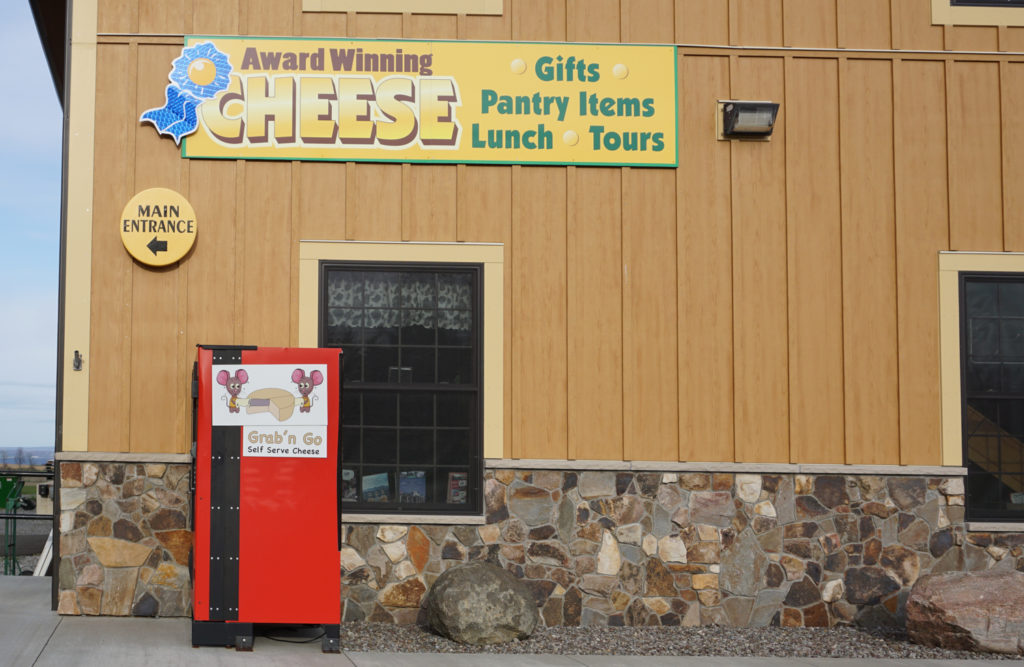 East Hill Creamery
Betty and Gary Burley are the ones who set things in motion for the vending machine when they founded East Hill Creamery in 2017. Before opening the cheese making business, they already had decades of experience raising animals. With two dairy farms totaling 1,300 cows, they work with the largest grazing herd of cattle in the Northeast.
The farms are run by the Burley's kids, which gave them some free time to expand into cheese making. Instead of working with products already well served in Upstate New York, they wanted to offer something different. They instead tackled the process of making a line of French Alpine cheeses.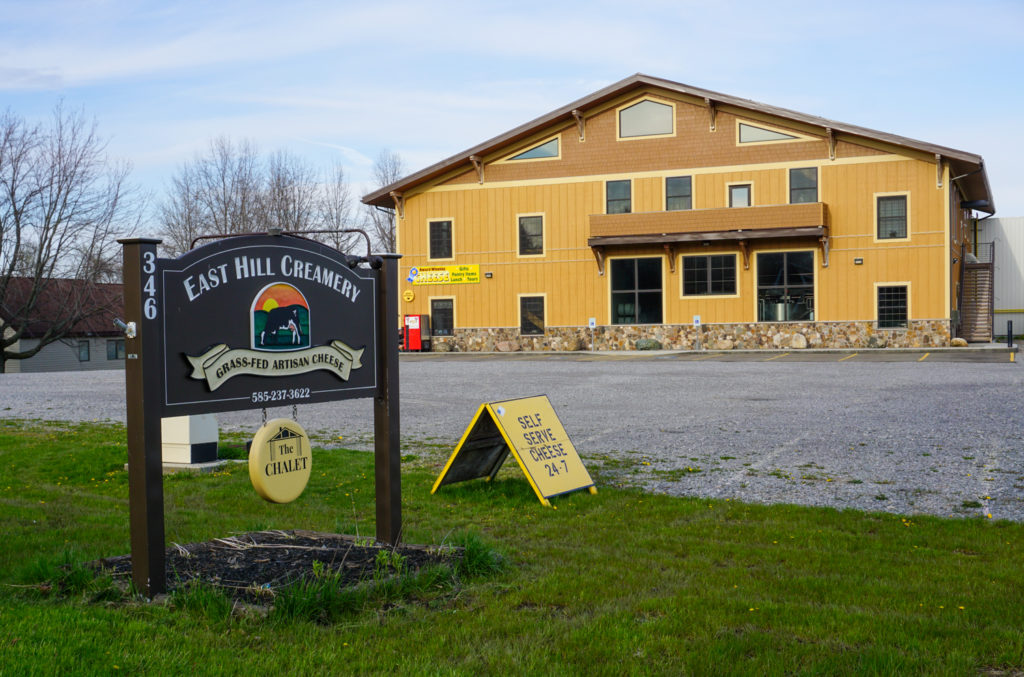 After investing $6.5 million in a modern, state-of-the-art facility in Wyoming County and consulting with a French dairy consultant, the Burley's were in a unique position to create cheeses you wouldn't normally find in our region.
Their lineup is narrow, but complex. Their semi-hard Underpass and Underpass Reserve are raclette style cheeses, which you've probably seen in videos where a blade is scraping an oozing, gooey glob of luscious cheese from a wheel onto some delectable food item like french fries. Adding to those selections are the Happy Accident and Silver Lake cheeses.
Cheese Vending Machine
Gary told me the idea for a vending machine started when they first opened, but back then it was just a self-serve option. After a few bandits made off with product, the Burleys looked into the vending machine. After purchasing and putting it into service, the machine paid for itself in the first year.
"The interesting part is, it's used in the middle of the night and very early morning", said Gary Burley. "But, even when the store is open people still use it."
As I write this we find ourselves in the middle of the COVID-19 pandemic where we've been forced to reckon with a new way to shop. Even though the East Hill Creamery cheese vending machine has been out there for three years, it seems the Burleys found a solution before the problem even arrived.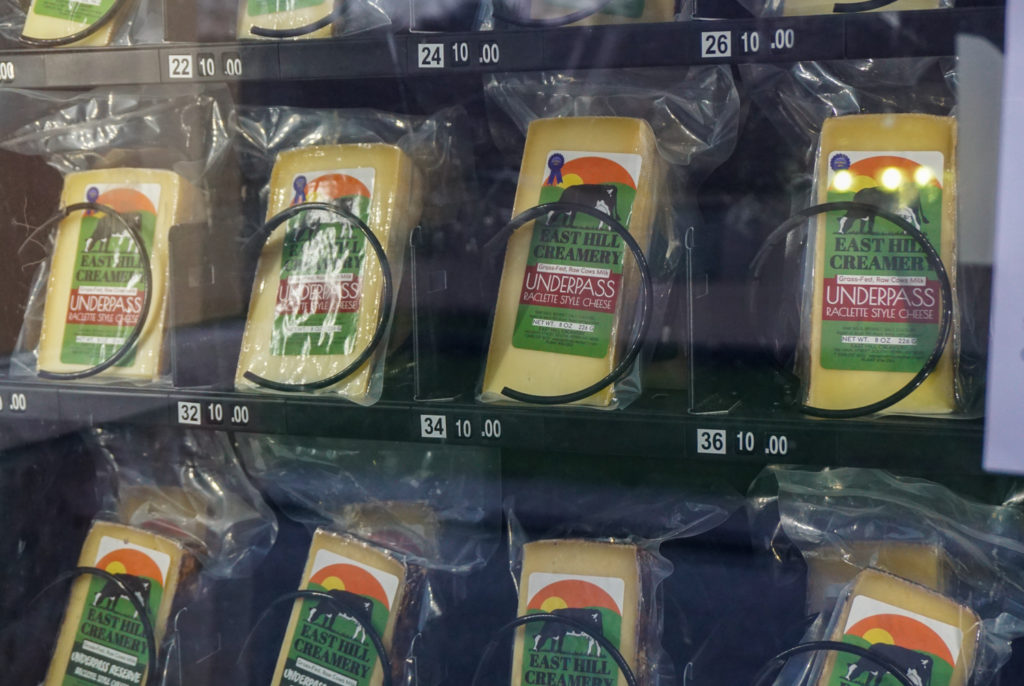 They stock the machine daily where you can use cash or credit card to purchase their entire lineup of cheeses at 4:00 in the afternoon, or 4:00 in the morning if you happen to have a craving.
Plus, the vending machine is stocked with other goodies like wheat crackers, chocolate, and even East Hill Creamery's own Cheese Crisps. If you're visiting Letchworth and seeking a snack for the ride home, this cheese vending machine is a great option.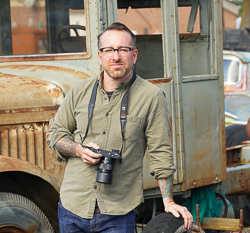 Chris Clemens is the Founder/Publisher of Exploring Upstate. From his hometown in Rochester, he spends as much time as possible connecting with the history, culture, and places that make Upstate New York a land of discovery. Follow him on Twitter at @cpclemens