by Chris Clemens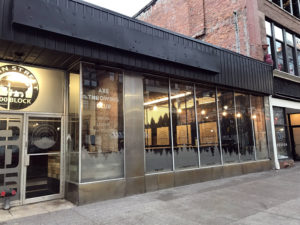 Remember the list of things I published at the beginning of this year? I mentioned a few of the places I was excited to explore in 2017. Even though the list wasn't in any particular order, right at the top was Hatchets and Hops, the first axe-throwing club in Western New York. I discovered them about a month ago on Instagram and was sure to include them in my queue of things to do. When a few friends caught wind of the list, they suggested I start immediately with Hatchets and Hops–and bring them along. It seemed like a perfectly reasonable suggestion, so that's precisely what happened!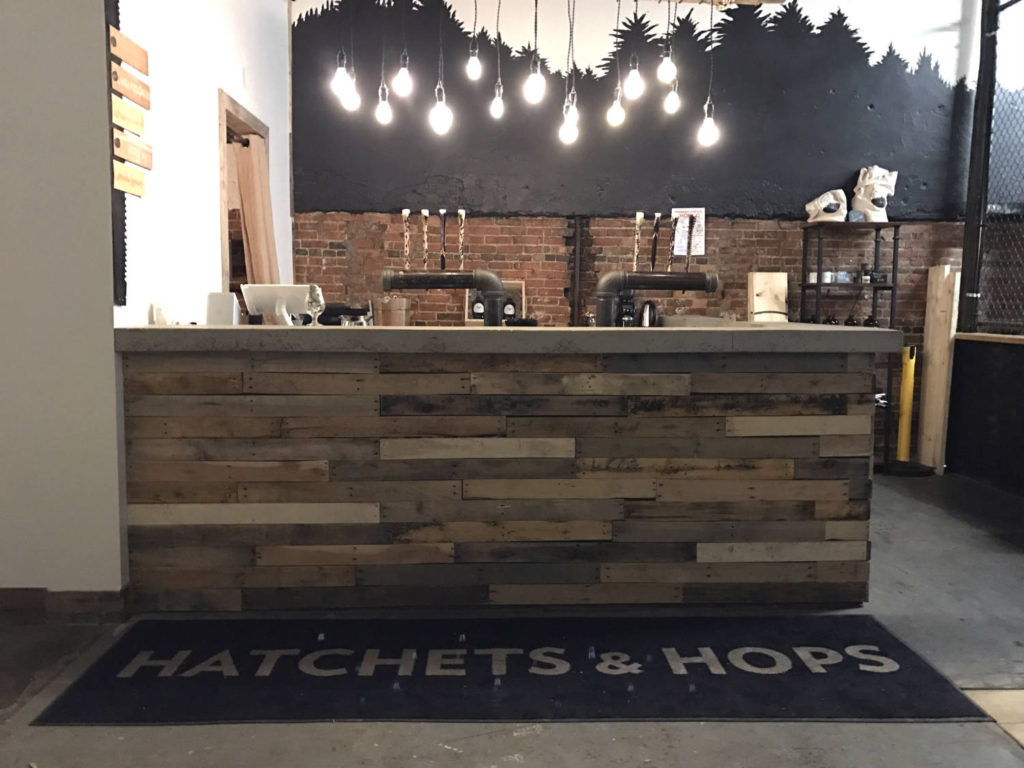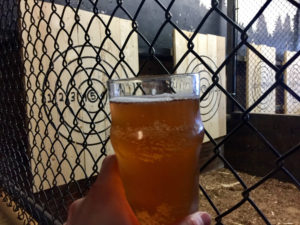 Born of the notion that Buffalo could stand a few more things to do, Hatchets and Hops opened their doors toward the end of 2016 on Main Street in downtown. The "hatchets" portion of their name obviously speaks to their most noteworthy attraction, where visitors can try their shoulders at sticking an axe to a target painted on white birch wood. The "hops" portion of the business isn't quite live yet, so for now, their axe-handled bar taps release house-made kombucha. If fermented tea isn't your thing, there's french pressed coffee and soda available, too.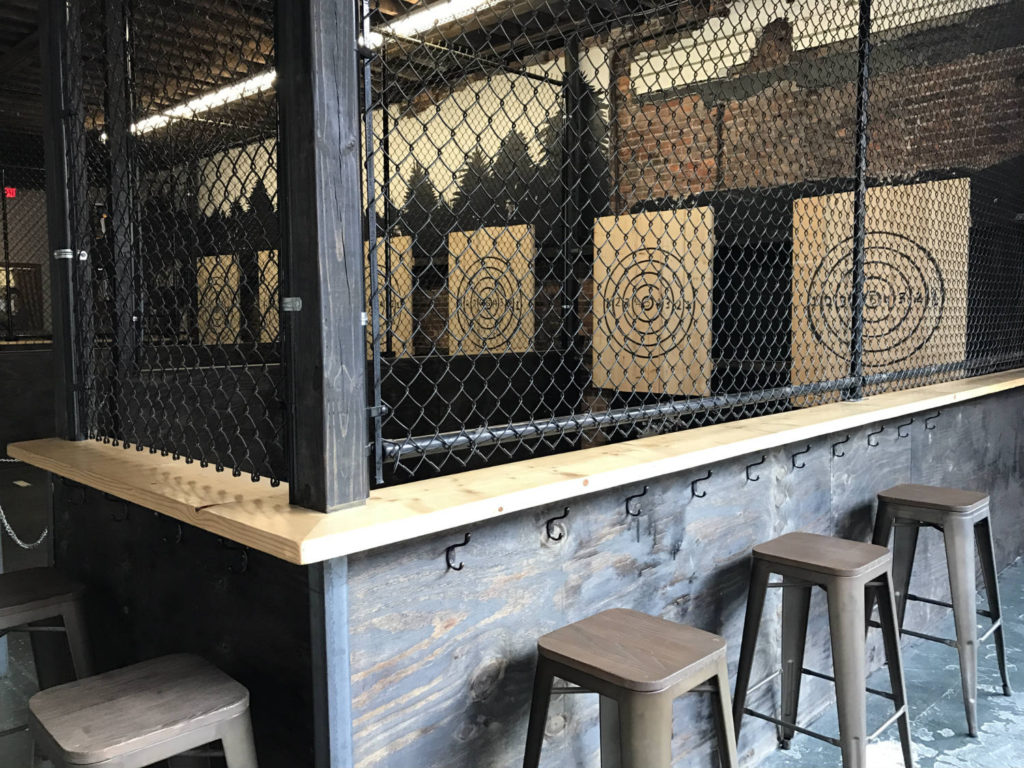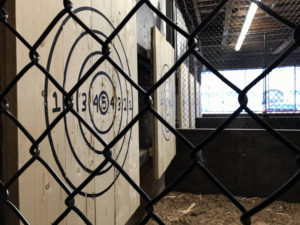 Inside, there are three stalls each with two lanes. A lane rental will cost you $240 (plus tax), but can accommodate up to six people for a two hour session. $40 for two hours of entertainment may seem steep at first, but think back to, 1. the last time you went bowling and how much it cost you, and 2. the last time you were able to THROW AXES THROUGH THE AIR AT A FRIGGIN' BOARD! How's an opportunity like that not worth it??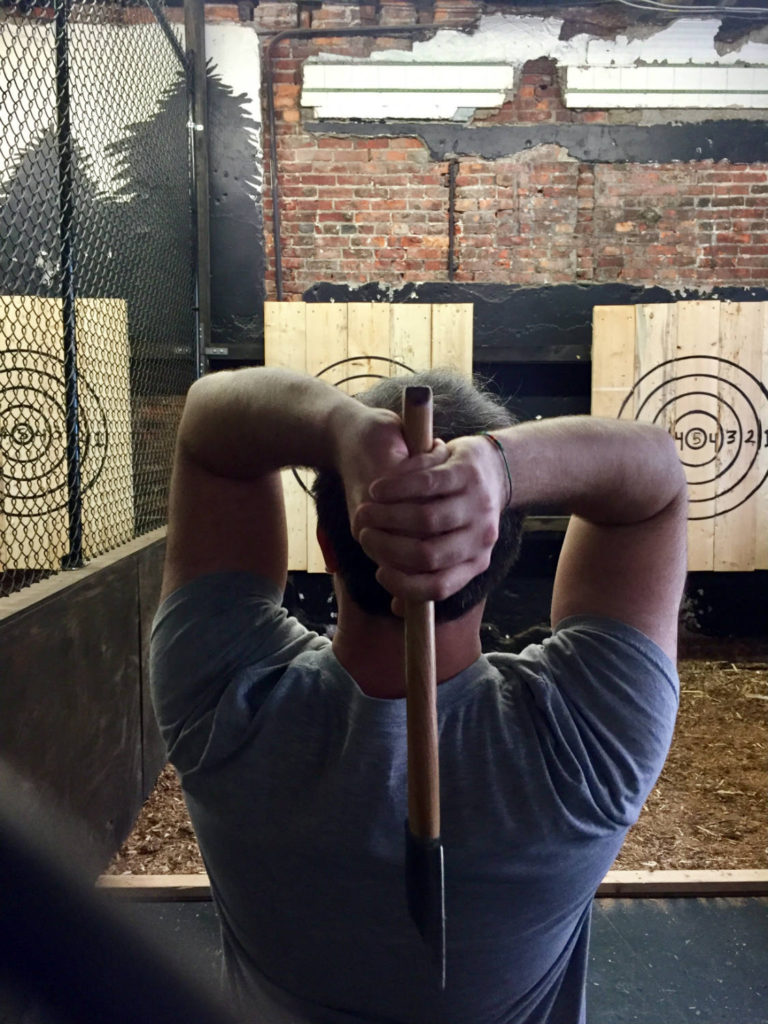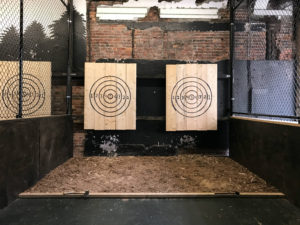 Your group begins with a brief instruction and a few throws to get the feel of things. Beforehand, it would seem a heavy axe to throw across a room and stick in a board would be physically taxing. As it turned out, the hatchets themselves aren't more than a few pounds, and physical strength has little to do with a successful throw. Release times, aim, and momentum proved a worthy strategy rather than just muscling it through the air.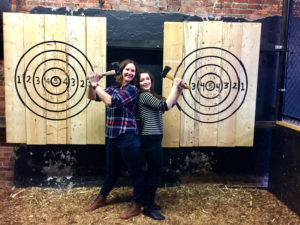 Once everyone has a sense for how to throw, a "round robin" contest is held. Our group was pitted against another in the next lane, and they proved more than worthy as adversaries. It seems like winging a hatchet through the air and sticking it in a board would be fairly simple, but it actually wasn't that easy. My flannel and beard may have helped channel whatever lumberjack might be lurking in my city-slicker soul, but still, most of my throws didn't land the way I wanted.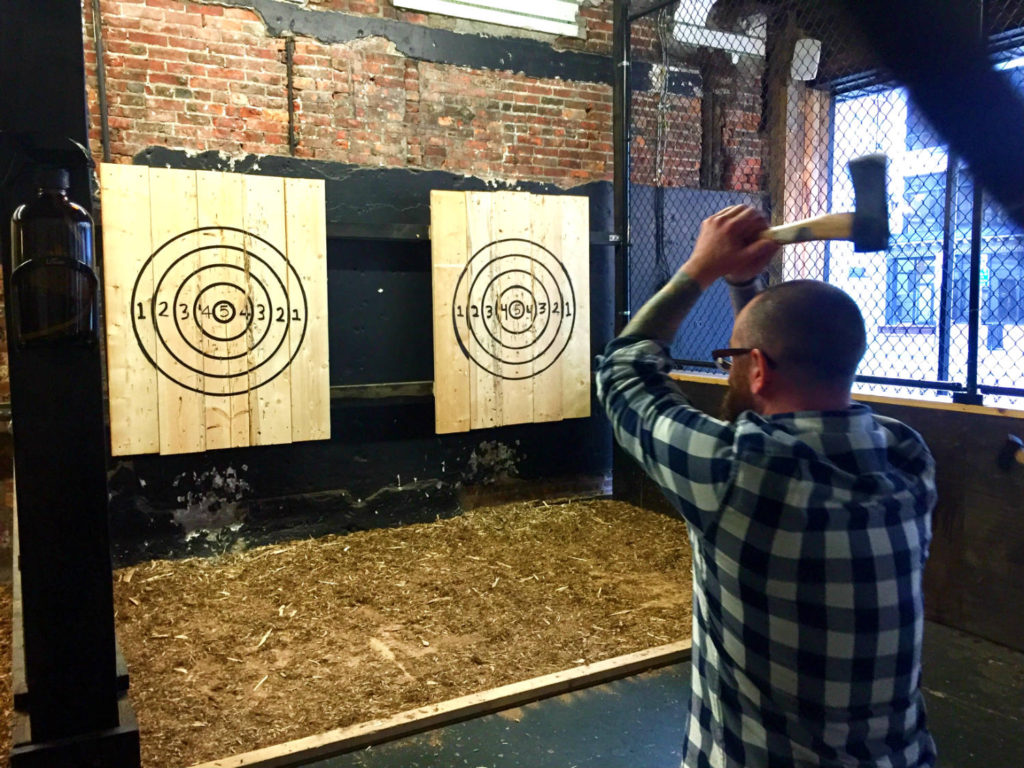 After a brief break for scoring, H&H staff return for a final round of throwing where all twelve individuals are now competing for the top place in a mini-tournament. Admittedly, the other group had a few ringers in it. While no one in our group ended up with first place, we all left quite satisfied with having learned how to throw a hatchet, and each landing a bunch of good throws. Since we went with the idea that we wanted to try something new, we all hit a perfect bull's eye.
If you're looking for something out of the oridinary and super fun to do with friends, myself and everyone in my group would strongly recommend checking out Hatchets and Hops on Main Street in downtown Buffalo, New York. If you're already an axe-thrower, you'll be pleased to know they have leagues starting soon!
In addition to Hatchet and Hops, we spent the day walking around Buffalo. Checkout this exploring montage captured and put together by our friend Matt!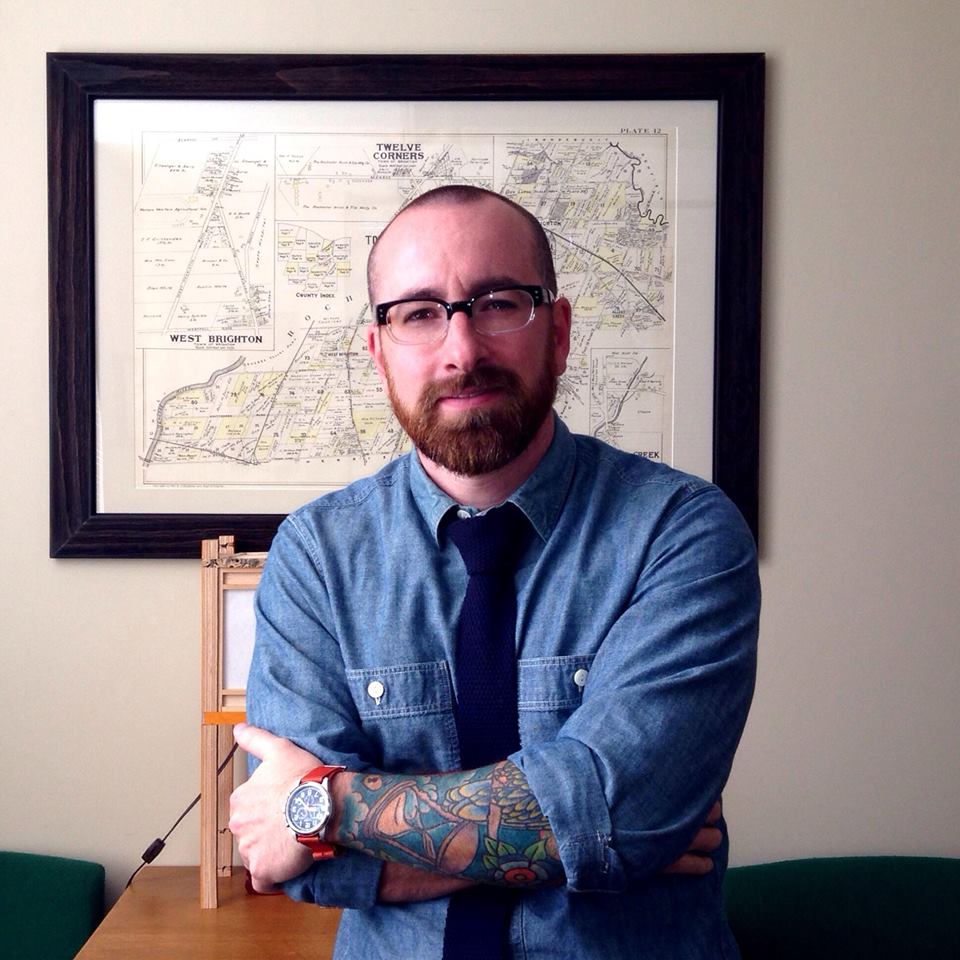 Chris Clemens is the Founder/Publisher of Exploring Upstate. From his hometown in Rochester, he spends as much time as possible connecting with the history, culture, and places that make Upstate New York a land of discovery. Follow him on Twitter at @cpclemens