by Chris Clemens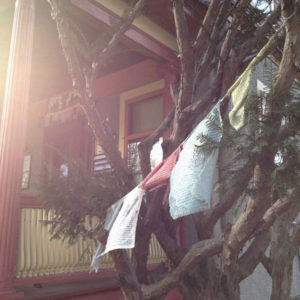 When I first began driving around the state for the purposes of blogging, it was specific to spiritual and religious sites. Back in 2011, my very first blog post (which is no longer online) was about my visit to Namgyal Monastery in downtown Ithaca. At the time, the Tibetan Monastery was housed in a residential neighborhood home. Driving by, you might not even realize that the common looking home was the North American seat of His Holiness the 14th Dalai Lama.
While a Buddhist's abode is normally a more humble one, the two story home downtown wasn't nearly large enough for the monks living there from Dharmsala. In addition to needing living space, Namgyal has regular events and things like meditation classes that bring in a lot of visitors at once. Over the years, Namgyal has been building a new location that is much larger and better suited to serving the needs of their growing community. After much anticipation and years of construction, it just recently opened in June of 2016. It was time to revisit and see the new home!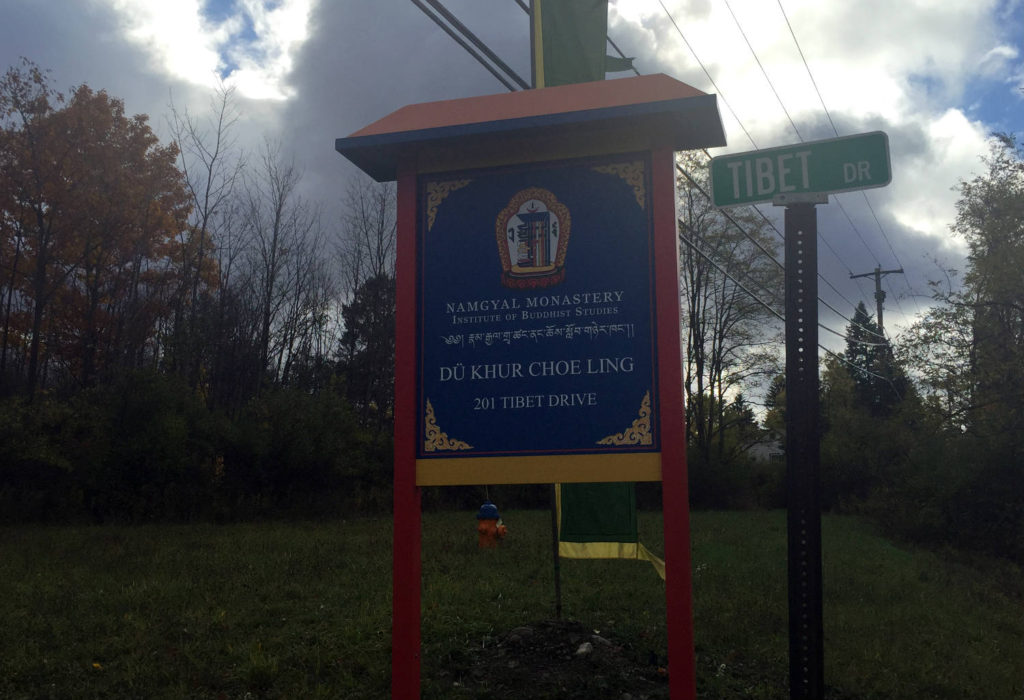 This location for Namgyal is on the befittingly named Tibet Drive. But, to be fair, Tibet Drive is more like a driveway. The entrance is off Danby Road about 10 minutes south of downtown Ithaca.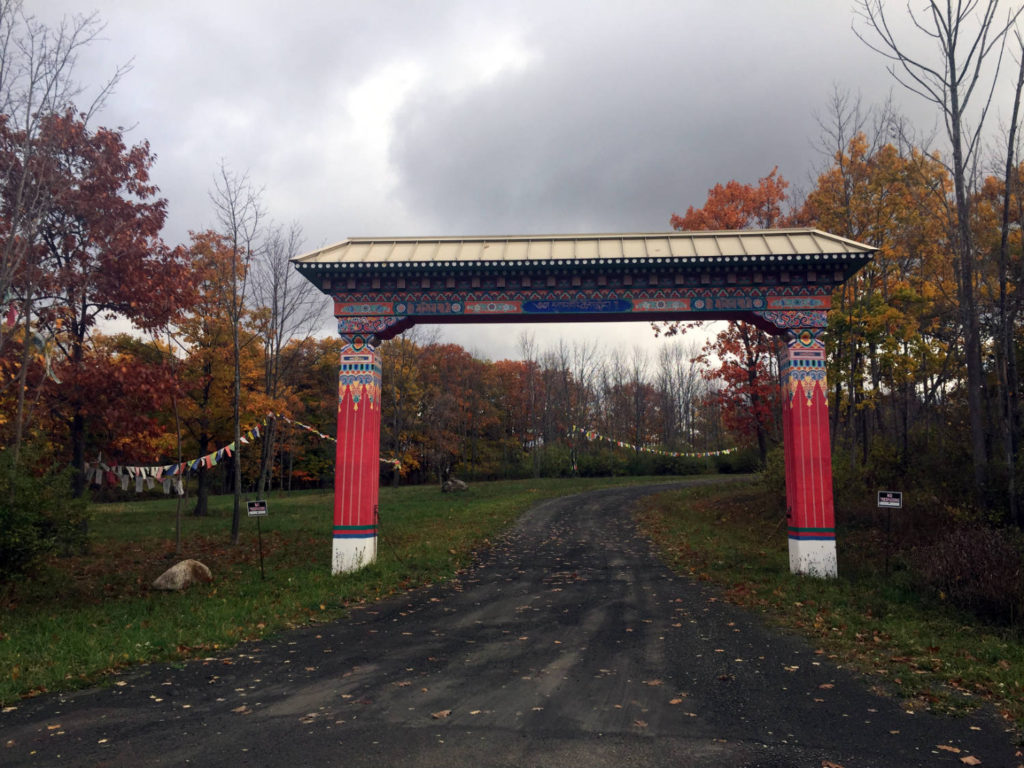 Even if there isn't an event or class scheduled, visitors are welcome to drop in and visit. My friend and I chose to arrive when we knew there wouldn't be any special events taking place. We just wanted an opportunity to say hello and see the new location.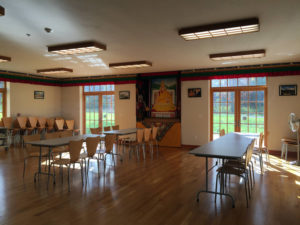 The grounds to the monastery aren't pristine, perfectly manicured lawns. At first thought, the space is new and there is still much to be done. But even then, some of the well established, long standing Buddhist sites I've visited around New York have the same feel. There is less of a focus on generating a clandestine outward appearance and more of an effort to leave the land with a natural manifestation. But, that doesn't mean that care isn't taken to maintain important details. Even though it was a cold, winter day, we were greeted outside by a monk sweeping the front sidewalk.




First inside Namgyal, just as with nearly every Buddhist temple I've visited, there is a spot to remove one's shoes. To the right, a common area with a small kitchen accommodates larger groups. To the left, a small gift shop with items like mala beads, books and inspirational music, coffee mugs and t-shirts featuring Namgyal's logo, and my favorite kind of incense. Further down the hall is a small seating area somewhat akin to a simple library. It was announced last year that Namgyal will soon host the Dalai Lama's library and a small museum. I wasn't able to find out if it would be kept in this room, or in a different space constructed specifically for that purpose.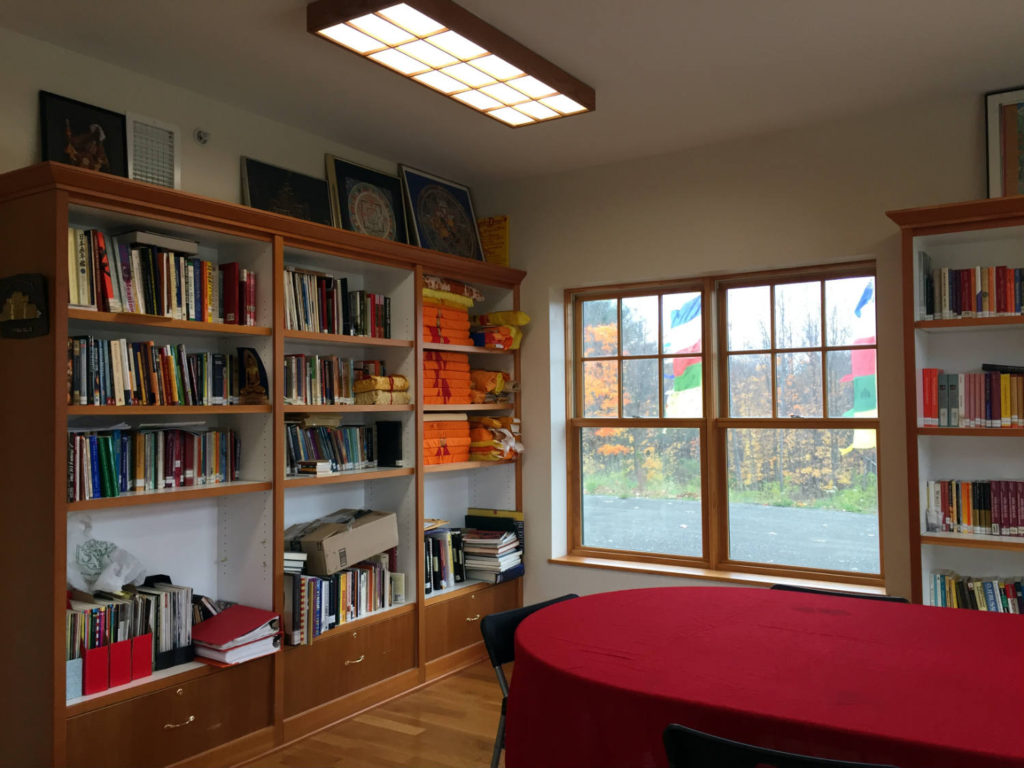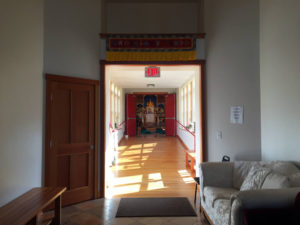 Down a third corridor from the entrance, lies the main sanctuary at Namgyal. A large seated Buddha peacefully watches over those who use the space to practice meditation sitting on the cushions dotting the floor. Images of His Holiness with a bright, warming smile lean on portions of the shrine and are surrounded by offerings from visitors. Money, fruit, and fresh cut flowers are left by those hoping it will lead to accumulating merit and ultimately, a respite from suffering or a higher rebirth in their next life. Traditional Tibetan imagery hangs on hand woven Thangkas around the room and even the ceiling features a brightly contrasted mandala emanating an aura of balance to those below.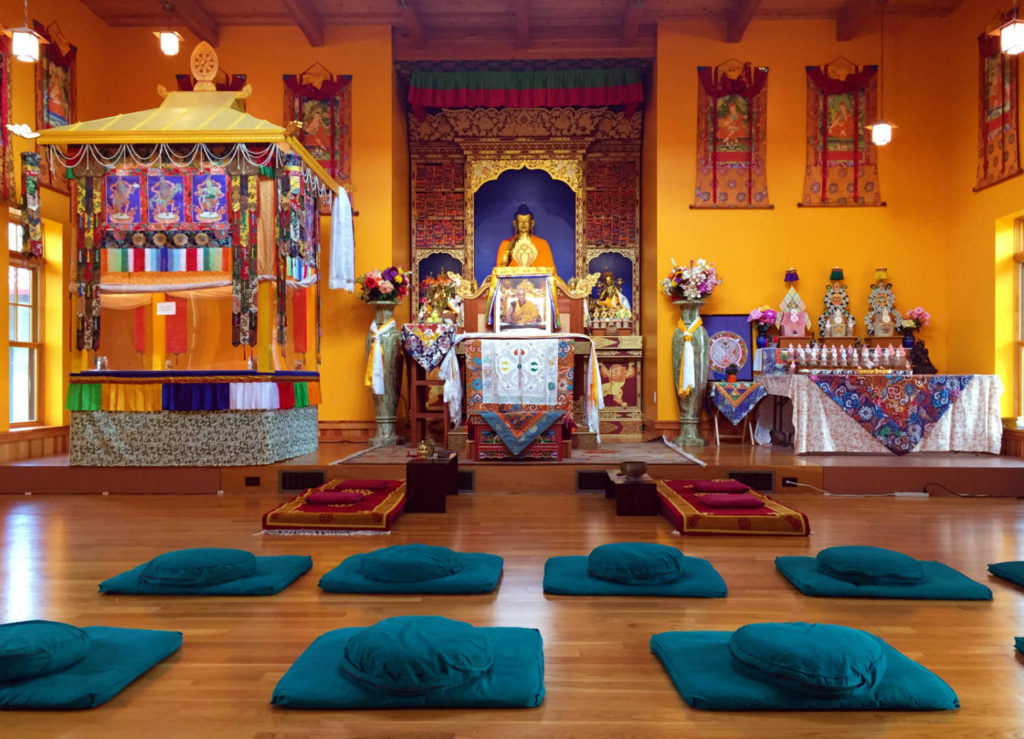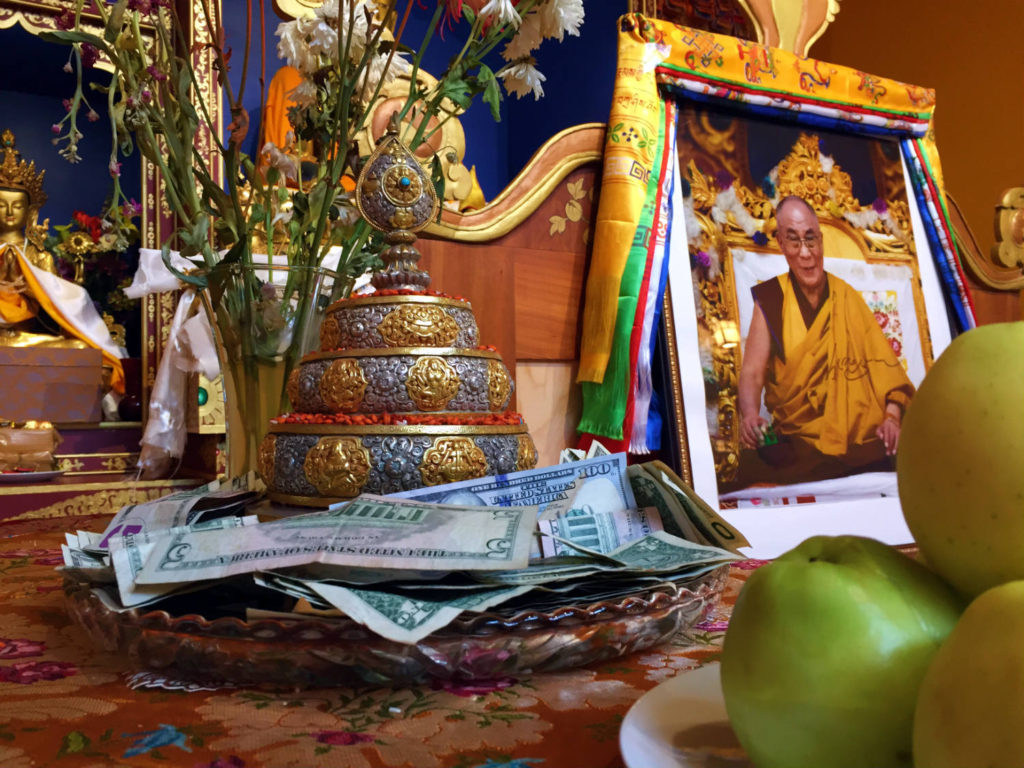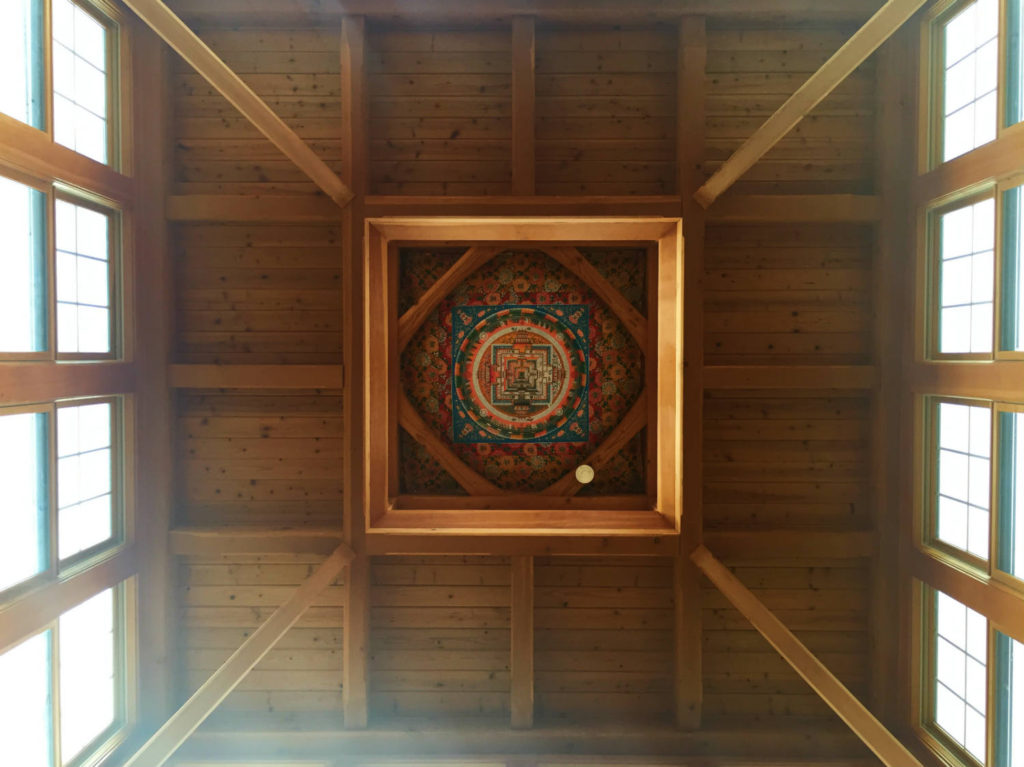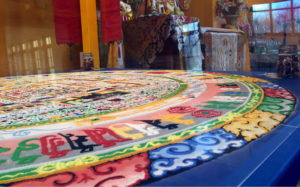 The monks at Namgyal are on rotation from their home in Dharmsala where the Dalai Lama and the Tibetan government seek exile. One of the many facets of the monks purpose is to spread awareness, and do so by going on the road and creating the gorgeously intricate colored sand mandalas you no doubt have already seen. Here at Namgyal, they have one of the most involved mandalas I've ever seen, which is preserved behind plexiglass until it meets its ultimate fate during a dismantling ceremony.
It's tough to not feel some element of awe while standing in front of a towering shrine to peace and Enlightenment. Whether you're seeking a lifetime free of suffering, or just simply curious, the monks at Namgyal Monastery in Ithaca are waiting to greet you at their new home. For more on Namgyal, checkout their website.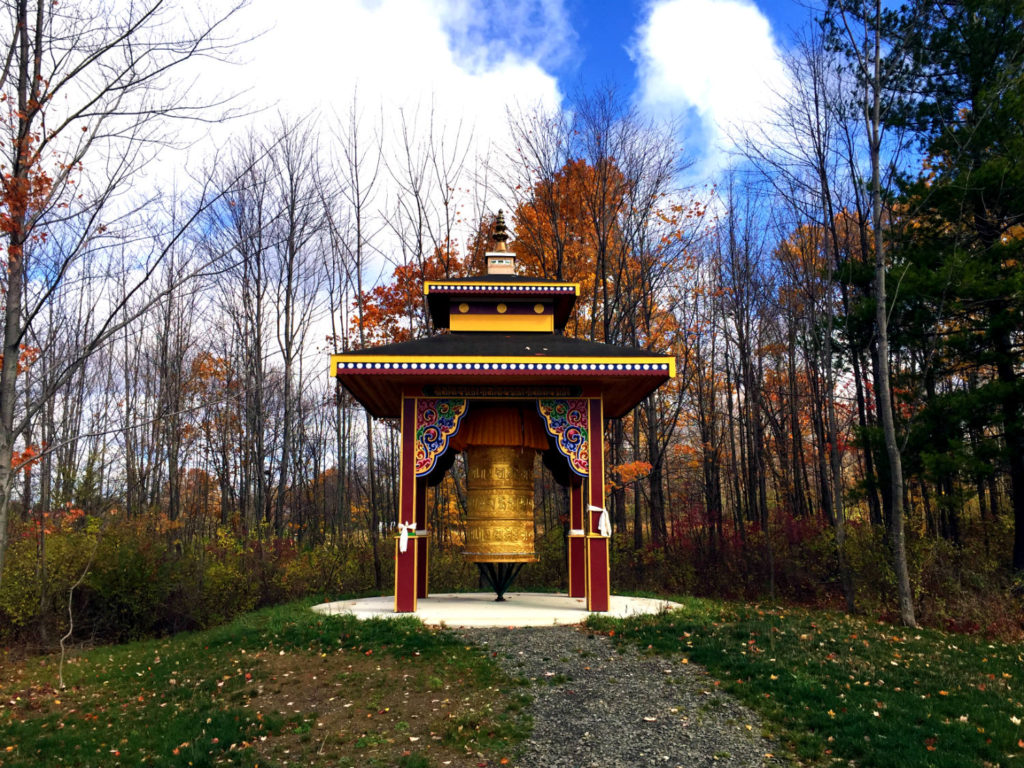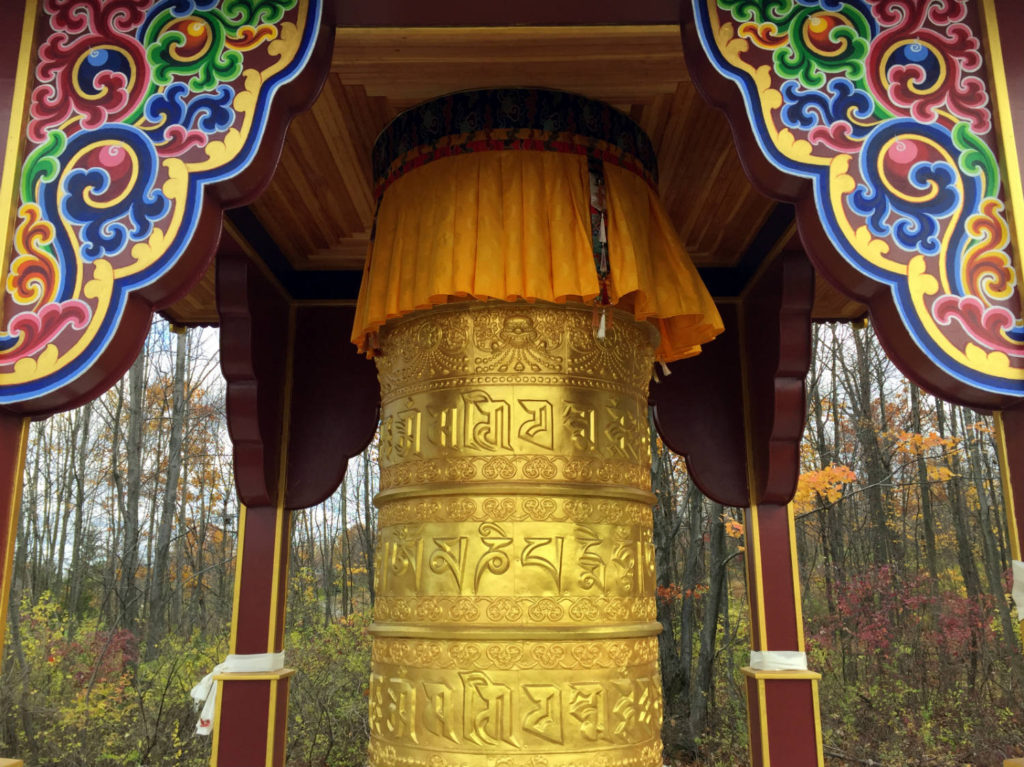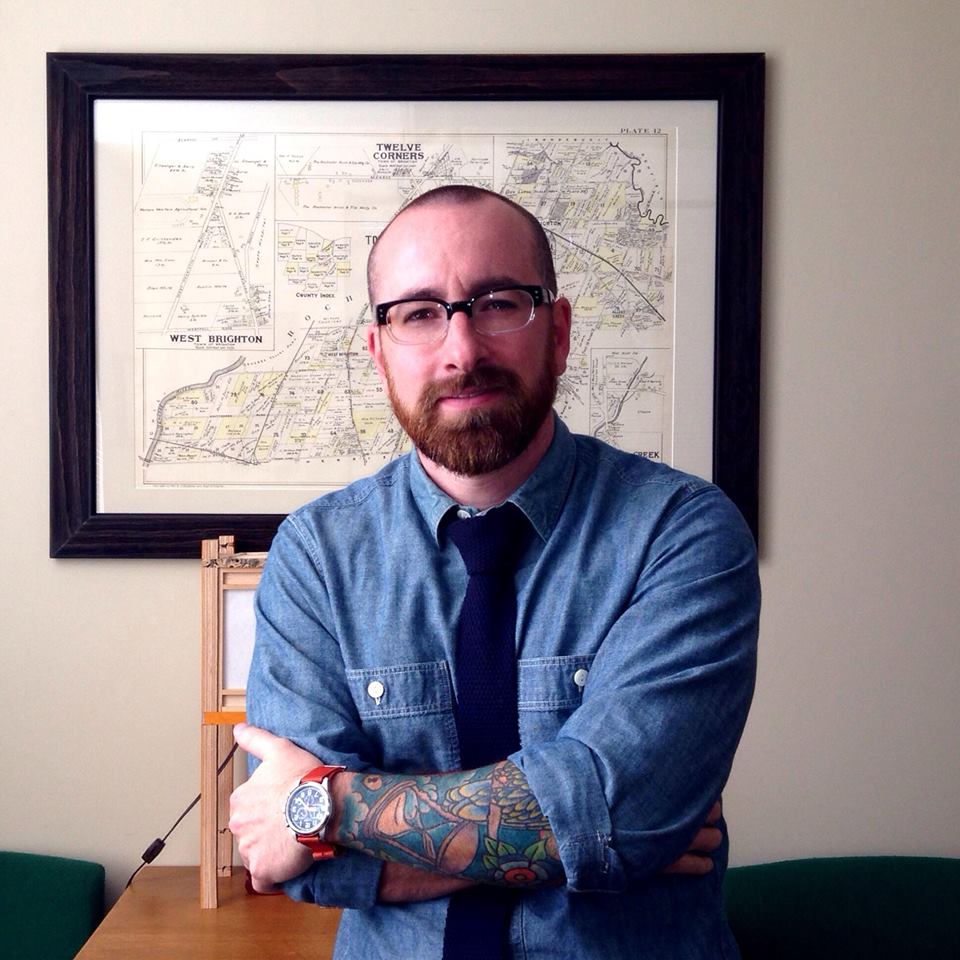 Chris Clemens is the Founder/Publisher of Exploring Upstate. From his hometown in Rochester, he spends as much time as possible connecting with the history, culture, and places that make Upstate New York a land of discovery. Follow him on Twitter at @cpclemens