by Chris Clemens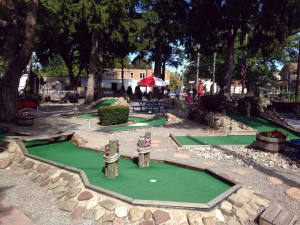 The origin of Mini Golf isn't perfectly documented, but some of the first mentions of anything close are from 1912 in England. Soon after the game made its way here to the States and North Carolina became home to the first commercial, mass-produced course. During the next couple decades the game became a mainstay in the traditions of the American family and courses popped up everywhere. The Great Depression of the 1930's and the economic stress put on the household budget meant activities like Mini Golf were no longer an option. As a result, all of the courses built during that pre-Depression era closed up shop and are gone forever. Actually, all of them closed except one.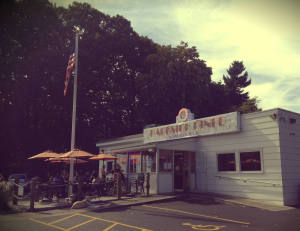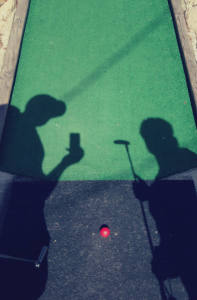 The Papas brothers bought the course in the 90's after building the Parkside Diner on the adjoining property but it originally was designed and opened for business in 1930. Though Whispering Pines was not the first Mini Golf Course in the U.S., it's the only one from that pre-Depression mini-golf boom era that is still operational. Its status as the oldest-operating Mini Golf Course in the entire country even earned itself a place on the National Register of Historic Places. While we were visiting I got a chance to speak to a family member and was told that the Papas really had a passion for continuing such a great part of history and really enjoyed being able to serve the community by maintaining such a nostalgic favorite.




For this adventure I brought my friend Heather McKay (of McKay's Photography) along, and after putting down two nice sized helpings of some fantastic brunch at the Parkside Diner, we walked over and played a round with a couple GoPro cameras in tow (see video below.) The 18-hole course was renovated in 2012 but still has the original obstacles including: fossil rock that the architects purchased from out West, the ever-popular mini-golf classic lighthouse, multi-level greens connected with tubes and possibly my favorite of all–a green that's only accessed from a raised tee-box that requires the player to clear a lengthy 'out of bounds' patch of real grass by commanding a heck of a swing.
Big thanks to the Papas family for helping to maintain such a fun and unique piece of Upstate New York history! Whispering Pines is definitely a spot that everyone should stop at least once!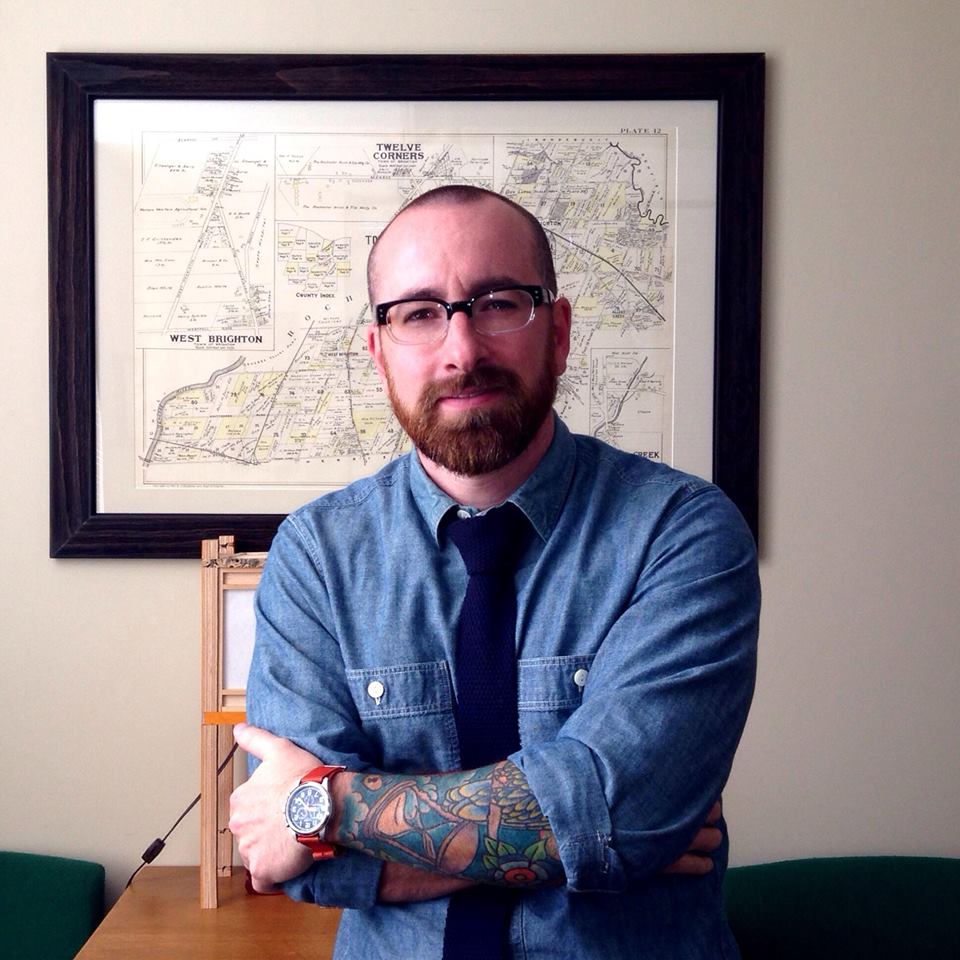 Chris Clemens is the Founder/Publisher of Exploring Upstate. From his hometown in Rochester, he spends as much time as possible connecting with the history, culture, and places that make Upstate New York a land of discovery. Follow him on Twitter at @cpclemens