The WNY Rail Excursions offers rides on historic trains while the Medina Railroad Museum offers exhibits for learning about local railroad history.
by Chris Clemens
19th Century New York would be nothing if not for the Erie Canal. But the train systems laid out in the mid-1800's extended that trade route even further.
Railroads usurped the use of the canal for their speed and ability to reach further corners of the map. Now of course rail travel has been usurped by air and automobile. But much like the canals, nostalgic remnants still exist of a heyday when railroads ruled.
One spot where a remnant is alive and well is in Medina, a town in Orleans County. Medina was built on the original canal and once boomed because of its waterway location. The Medina Railroad Museum sits on an old rail line still used a few times a week for transporting freight. Plus, the Western New York Rail Excursions group uses it offer train rides.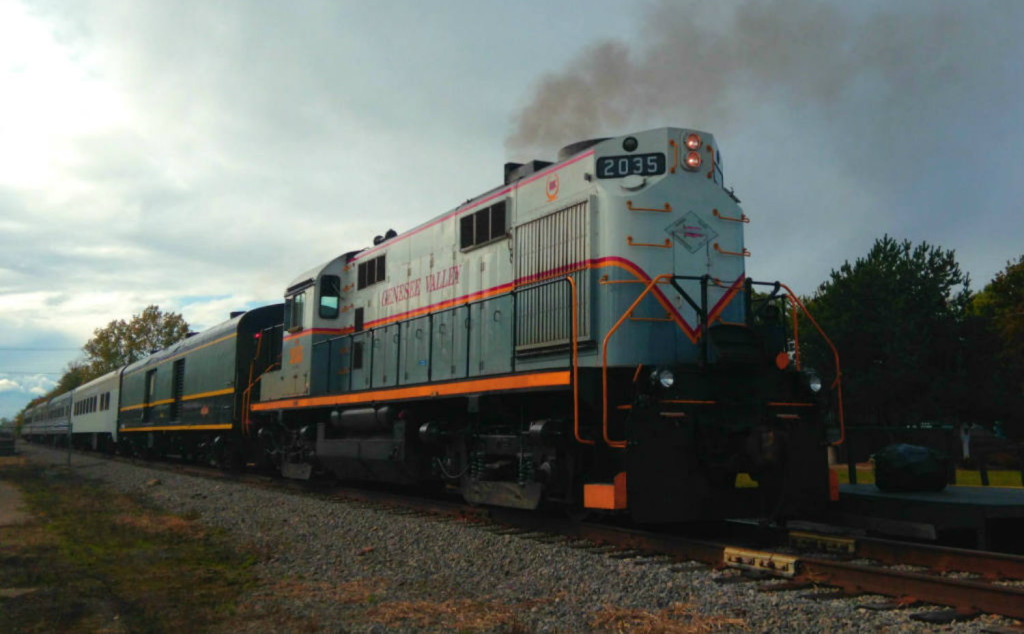 Medina And Trains
The Rochester, Lockport and Niagara Falls Railroad was used for just a few years around 1850 before being incorporated into the larger New York Central Railroad in 1853. The line experienced moderate success for its day. Increased business for the railroad led to the need for a large depot to be built in Medina.
In 1905 the building at 530 West Ave was constructed in a timber, clapboard style. It measures 300′ by 40′–making it to be what is believed the largest extant wooden frame depot in the entire United States. In 1991, the Medina Railroad Museum converted the building to house their extensive and ever-growing collection. Inside the museum you'll find model trains, ephemera, lanterns and anything else you could ever possibly imagine.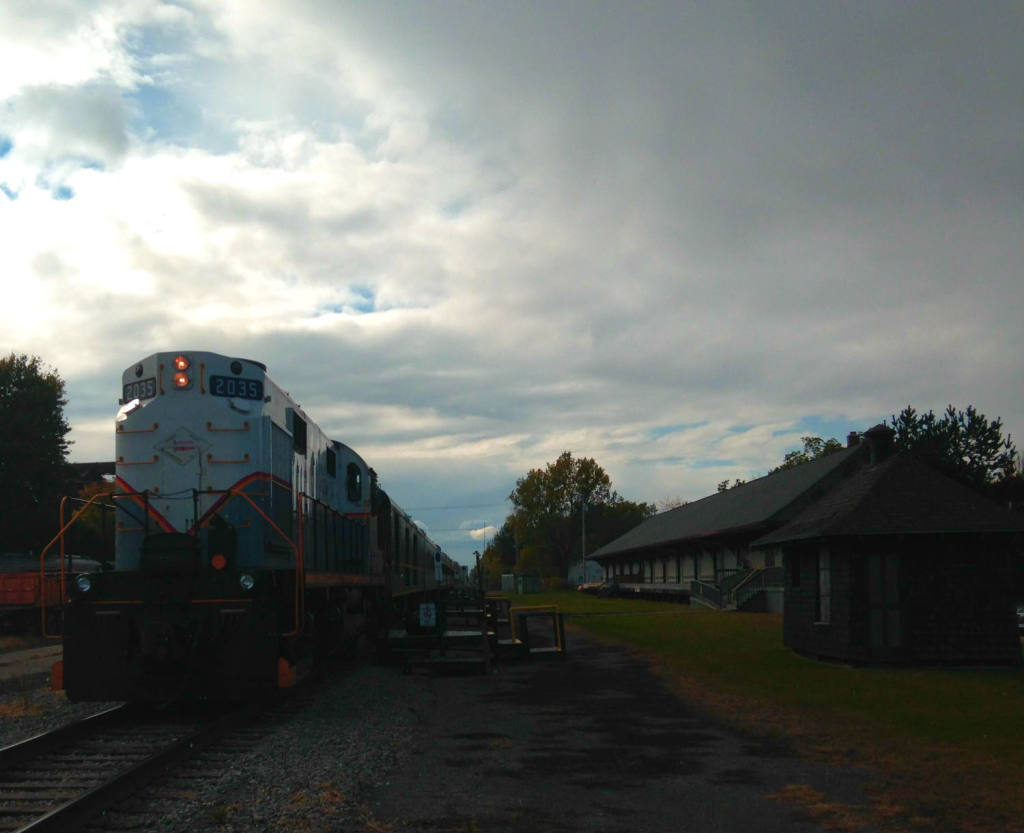 Medina Railroad Museum
Having read about the museum a bit I kind of knew what to expect. I knew it was home to a large collection of cool stuff to be seen.
What I wasn't prepared at all for was the interpretation of 'large collection of stuff'. Even once I was inside I kept repeating to myself, "Whoa! There's more??" I had barely just seen the appetizer of a full four course meal!
Seemingly endless square feet of model railroad tracks have been set up in the museum. Constantly running model trains are surrounded by one of the largest and coolest collection of local history items in the area. Though the focus is largely on railroad collectibles and even separated by rail company in some displays, there's an unending number of local fire department helmets, a 16 foot Heinz pickle sign from 1897 that existed at the former Heinz factory in Medina, countless lanterns and enough other things to look at that would keep even a non-enthusiast of any age busy for hours.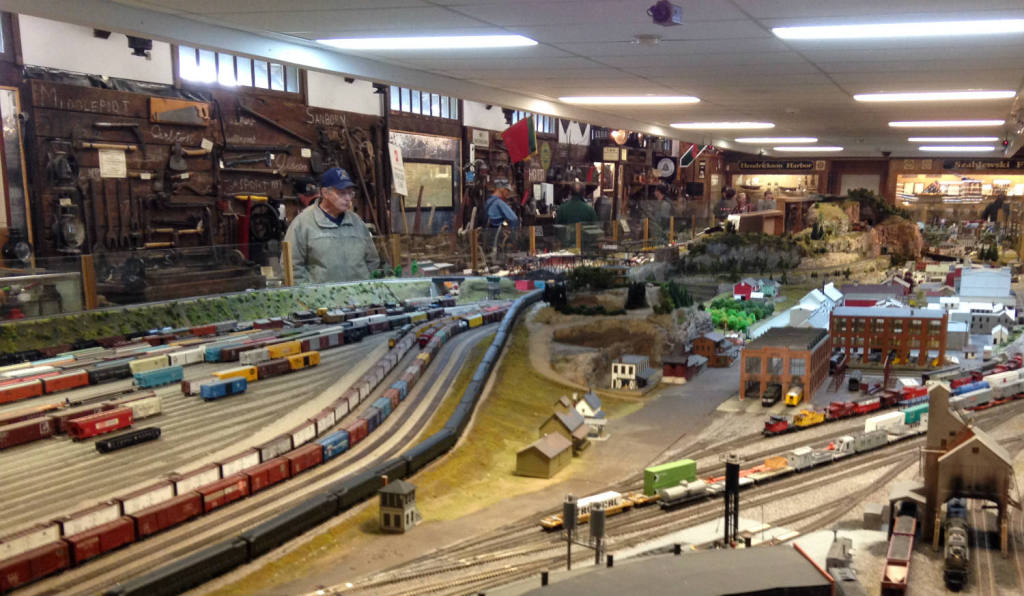 WNY Rail Excursions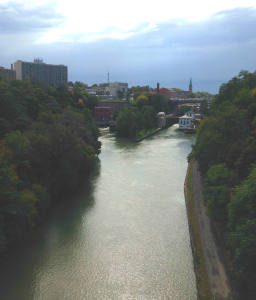 To take advantage of the still operational Falls Road rail line Western New York Rail Excursions hosts various train rides. Each train ride allow visitors to ride on restored rail cars.
This ride in particular was the Niagara Wine Trail Tour. For $45 attendees ride from Medina to Lockport (and back) on a vintage 1947 Budd coach car. Servers walk throughout the cars serving up their finest while sights of the small canal towns pass on either side.
First Middleport, then Gasport. Then the old Lockport train station that has since been retired and then Cold Springs Cemetery to your South.
By this point in the tour, servers have also doled out a super healthy 'farm to table' box lunch. Local harvested vegetables, regional cheeses and cured meats, local crackers and handmade hummus was a great travel snack.
When you've reached the cemetery you're on the Easternmost edge of Lockport and will soon be passing 80 feet above the canal. Also on the South side will be the historic "Flight of Five" canal locks that were just recently restored (though, not visible from the train.)
The bridge that crosses the canal is noteworthy though, because it's a truss that was built upside-down. A canal engineer passed the story on to me a few years ago. He claimed it was built upside down so that only a water vessel short enough to pass under would be able to use the canal, essentially preventing the growth of freight shipping by water and effectively increasing the use of the rail system. Passing over the bridge is definitely one of the highlights of the trip, unless you're afraid of heights.
Return Trip To The Medina Railroad Museum
The return trip was smooth and relaxed with more wine accompanied by live jazz guitar by Rochesterian and Eastman School of Music professor Mike Frederick.
Tons of photo opportunities and an hour and a half round trip of cruising through the fall foliage of Western New York while being fed some really fantastic regional culinary favorites and listening to a great musician all the while was an absolutely fantastic way to spend an afternoon.
Though the Niagara Wine Trail Train Tour is wrapping up at the end of October, there's still plenty more options. A Halloween themed ride, and even still the most popular of all the tours year round: the Christmas time Polar Express will soon be starting up. Hot cocoa, Santa Claus, the town of Gasport lit up like the North Pole and a children's theatrical favorite coming to life I'm told is always a huge hit.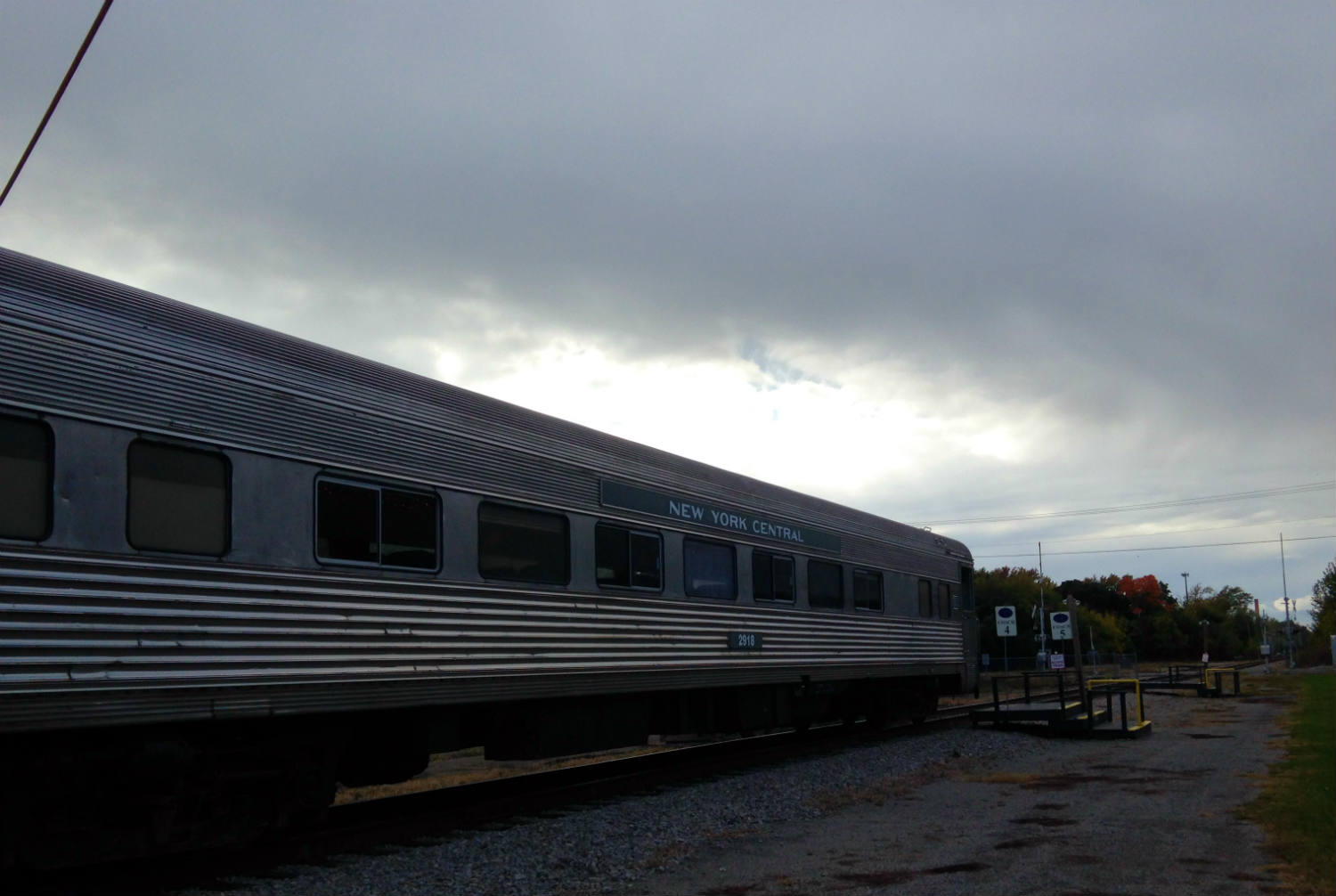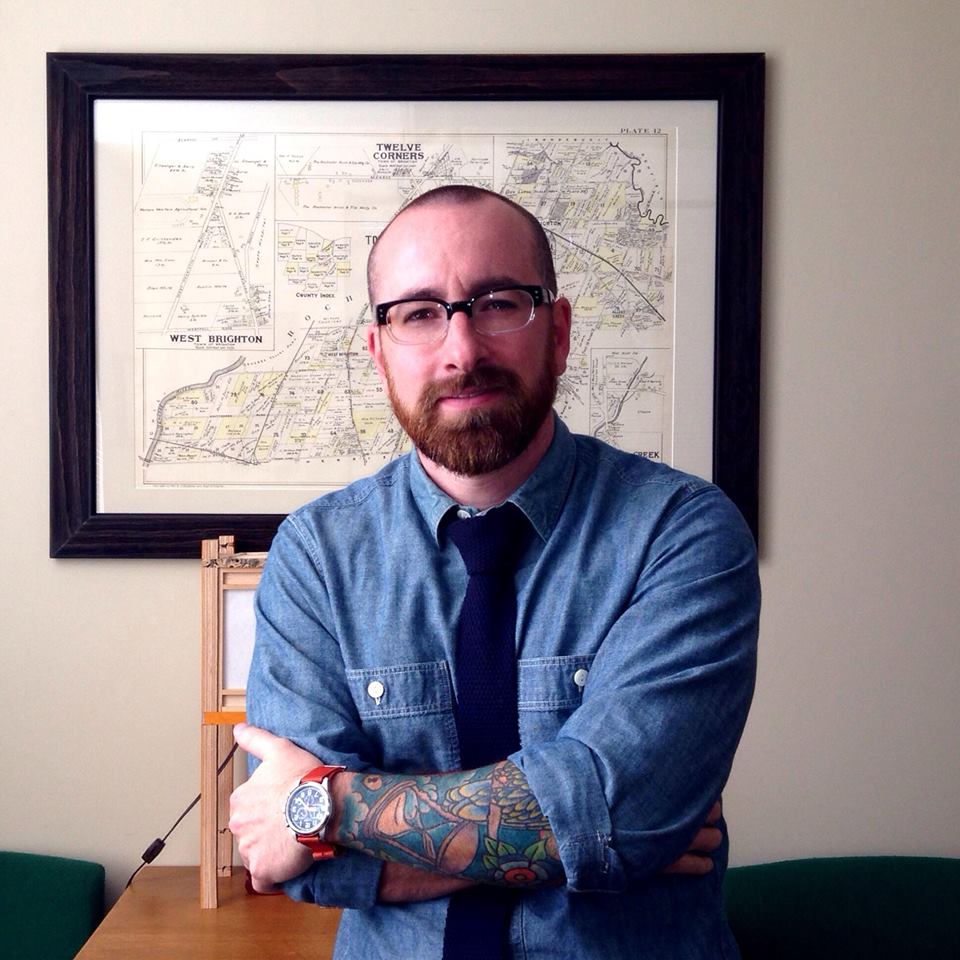 Chris Clemens is the Founder/Publisher of Exploring Upstate. From his hometown in Rochester, he spends as much time as possible connecting with the history, culture, and places that make Upstate New York a land of discovery. Follow him on Twitter at @cpclemens