St. Joseph's Park in downtown Rochester is a public use space housed within the remnants of a historical church that suffered a fire in the 1970's.
by Chris Clemens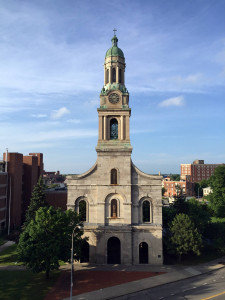 It's no secret that many people are leaving traditional means of engaging with religious services to the history books. Congregations are shrinking in size as each day passes.
One of the things regularly on my mind is the idea that as congregations continue to shrink, and less revenue exists to support these buildings, that many will ultimately fall into disrepair and maybe even abandonment. I'm no preservationist, but sometimes I play one on the internet! There are so many wonderfully historic sacred sites that are pristine examples of the hard labor and proud artisanship that helped put so many neighborhoods in Upstate NY on the map. It would be a tremendous shame for future generations to not be able to experience them.
The interest for me lies in the imagination of civil engineers, community planners, architects and all those creative types that can look at a space and immediately have a vision for repurposing it. There are plenty of well known sacred spaces that have been repurposed into something else. Sometimes it's done really well, and sometimes hindsight is 20/20. One of the sites in Rochester, NY that has been somewhat of a bane to the city has begun its own process of rebirth. As it has been in the news more lately, it led me to dig more into the history of St. Joseph's Roman Catholic Church located at the intersection of North Clinton and Pleasant.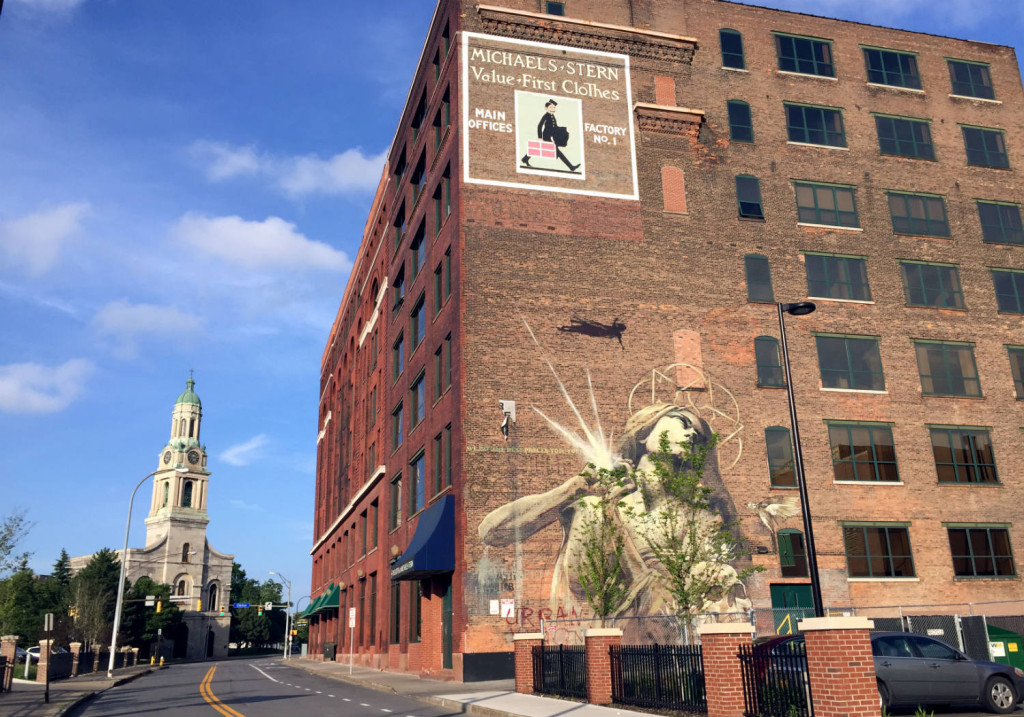 St. Joseph's Church Is Founded
When the first Germans arrived in Rochester in 1817, the nearest German Catholic church was in Albany. Without the Erie Canal that showed up eight years later, it was a difficult task to travel just for worship.
In 1846 the local Germans built their own Greek Revival style church with donations hailing all the way from Austria. St. Joseph's would become the third Roman Catholic church in Rochester. Less than ten years later, a wooden steeple would be added to the church reaching 173 feet in to Rochester's skyline, and three new bells (one of which would serve as a fire alarm for the city) were also added.
Shortly thereafter, a clock was added to the tower. Apparently the clock was relied upon so heavily, that when it stopped one day, George Eastman himself donated the money to have it fixed.
Over time the city of Rochester's citizens began to assimilate. Much like many other congregations in the city, St. Joseph's grew exponentially. That proved difficult to maintain while an exodus of residents moved to outlying suburbs in the mid-1900's.
St. Joseph's Church struggled to maintain its reach as the city's culture began to change. Like many other churches, it played with creative ways to provide outreach. St. Joseph's fought to maintain its place in the diocese while battling a debt that continued to rise.
St. Joseph's Fire
On October 17, 1974 the church fell victim to an electrical fire. Oddly the catastrophe left only the exterior walls and front tower in tact.
The cost of rebuilding in addition to its already accrued debt proved too difficult for the congregation. As a result the property lay just as the fire left it.
Even after being placed on the National Register of Historic Places in 1975, the church property remained boarded up until 1980. At that time the Landmark Society created an urban park within the still standing exterior walls.
The name of the location was then changed to St. Joseph's Park which it's still called today.
The congregation from St. Joseph's went literally up the street and joined with Our Lady Of Victory. Additionally, the congregation was involved in seeding the new suburban congregation in the neighboring town of Penfield, which celebrated a large German heritage–an incidentally was the church I was brought up in!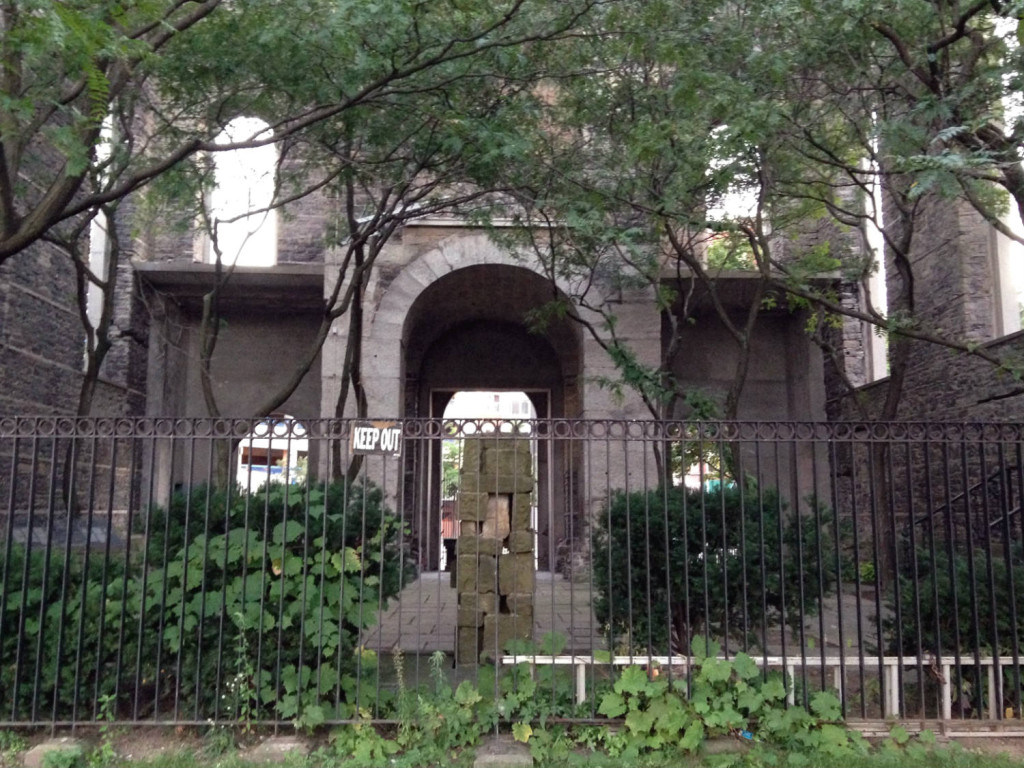 A Modern Park In Rochester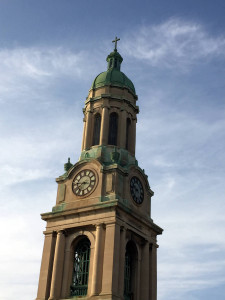 Through the 1980's and 90's the park slowly deteriorated as public interest waned. It became a place where few wanted to visit.
Time and apathy took such a toll on the property that the Landmark Society was forced to close it somewhere in the early 2000's, though they did make it available for special events.
No one gave it much attention until more recently when Greg Frank, of Ted Collins Tree and Landscaping became interested in the project and its revitalization toward the close of 2012. Along with the Landmark Society of Western New York, the two groups renewed their pledge to rehab the park and started doing exactly that earlier this year.
In 2014, The Landmark Society of Western New York finally re-opened the park to the public once again. Though it's open daily as a nice spot to visit as you would a park and also featuring a series of open house events and occasional tours throughout the year, St. Joseph's Park is also available to rent for private events.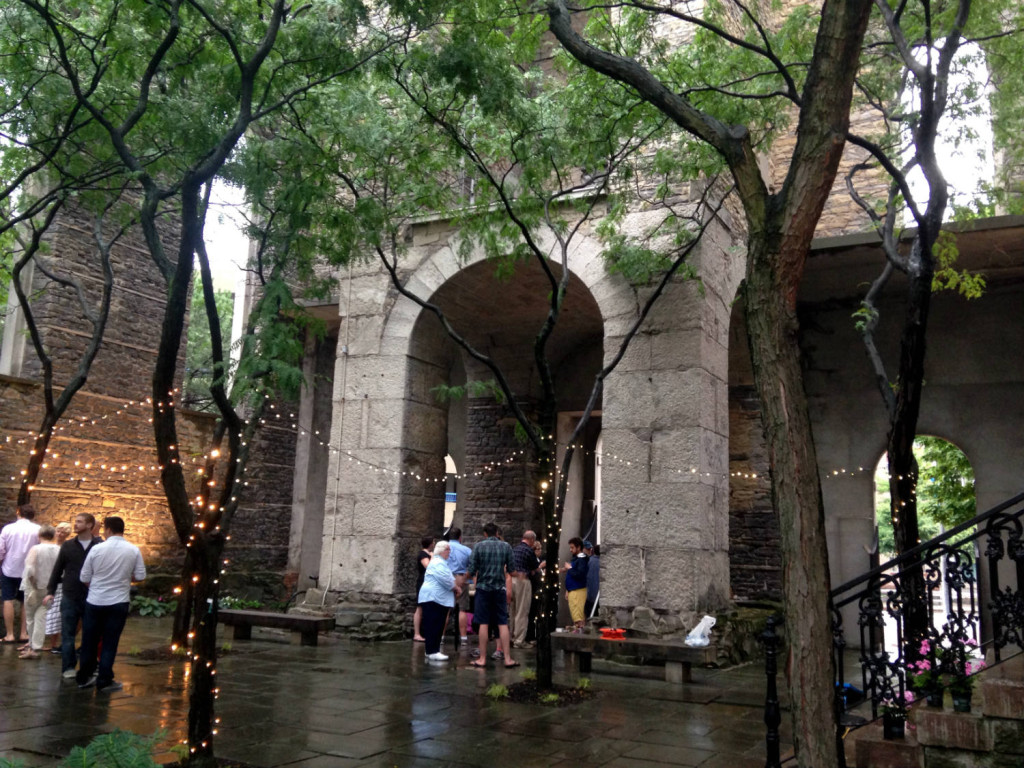 *This post previously appeared on ExploringTheBurnedOverDistrict.com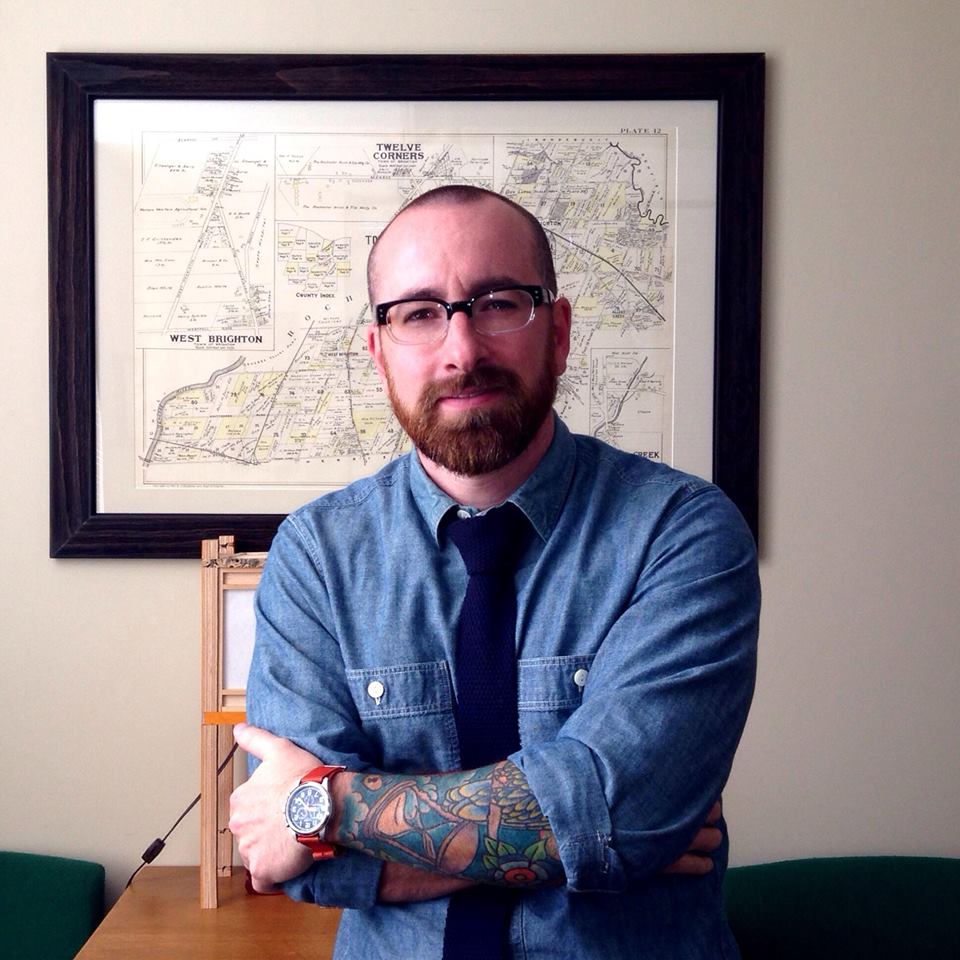 Chris Clemens is the Founder/Publisher of Exploring Upstate. From his hometown in Rochester, he spends as much time as possible connecting with the history, culture, and places that make Upstate New York a land of discovery. Follow him on Twitter at @cpclemens