by Chris Clemens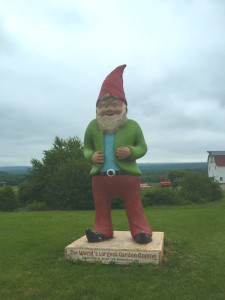 I've been accused of driving way out of my way to see things in my travels that the average person might not drive the same amount of distance for. And, to be fair, those accusations are correct. I typically will uncover some photo or story online and add it to my 'New York Bucket List' and then quietly obsess until I've gone to experience it in person. That was exactly the case with The World's Largest Garden Gnome in Kerhonkson, New York. While on a trip sort of through the area, I meandered a wide reaching detour to go and find Kelder's Farm, the home of the gnome.
That traveling gnome you see on those travel company commercials isn't quite as old as he looks. Though gnomes have been around since the 16th century when the Swiss German occultist Paracelsus introduced the notion, Americans began sticking the mythological characters in their gardens just after World War II. Plastic gnomes started popping up in gardens all across the U.S. somewhere in the 1960's and that's when they took on the look of those seven dudes who pestered Snow White.
In that same style, Keldar's roadside attraction is the work of Manhattan artist Maria Reidelbach. In 2006 she created the 'Gnome On The Grange' feature and formed the larger-than-life lawn ornament entirely from cement that stands 13 1/2 feet tall. At one time, he was confirmed by the Guinness Book of World Records to be the largest garden gnome on the entire planet. Unfortunately, his towering status was usurped by Reiman Gardens in Iowa by a 15 foot competitor. And to be entirely fair, there is an even taller gnome in Poland who towers over his garden at 18 feet tall, but he's made of fiberglass so I suppose technically he's in sort of a different category of competition.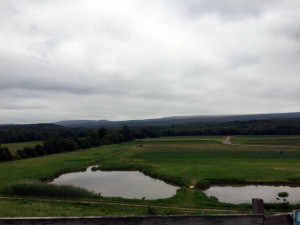 To accompany him, Keldar's has a mini-golf course, a petting zoo, a small market of locally produced goods (I came home with some steak sauce), wagon rides, a seasonal corn maze, cow-milking and even hosts birthday parties. In addition, Keldar's is located in the Catskills, so the backdrop to the farm is pretty spectacular.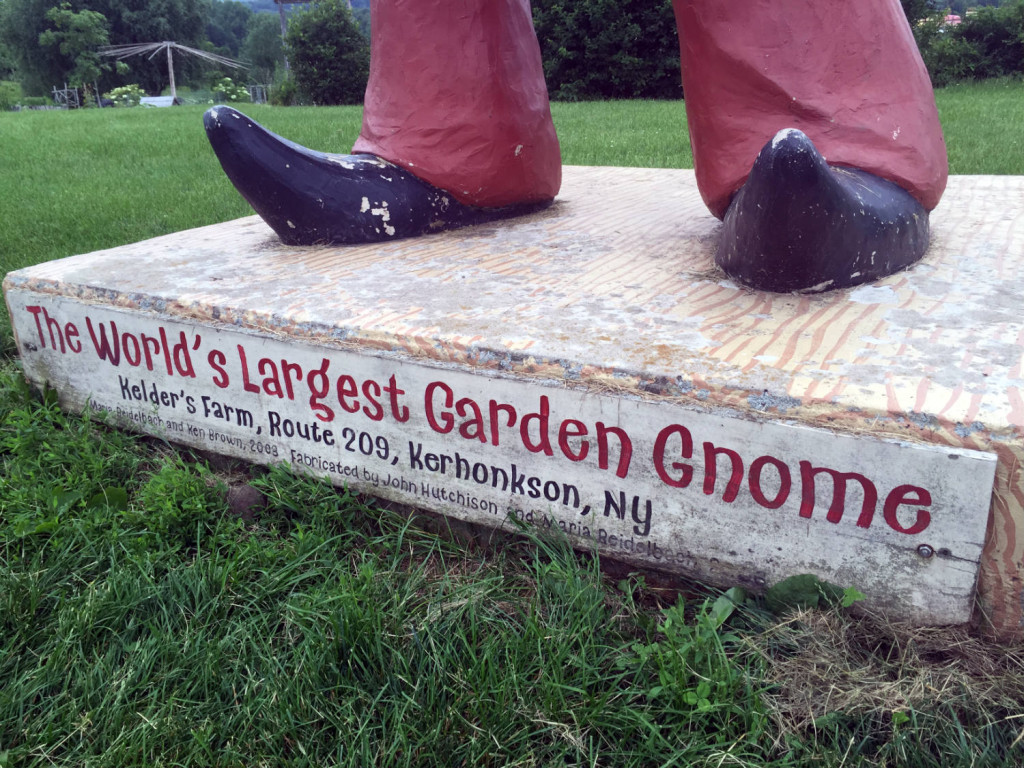 Admittedly, this trip took me so far off my tightly packed itinerary that I didn't have too long to hang around, but the Gnome and I shared a few travel trips, I bought my steak sauce and he bid me adieu as I got back on the road. If you're in the area, or even if you're not, you should totally stop and take a roadside selfie with The World's (Formerly) Largest Garden Gnome and play a bit of miniature golf!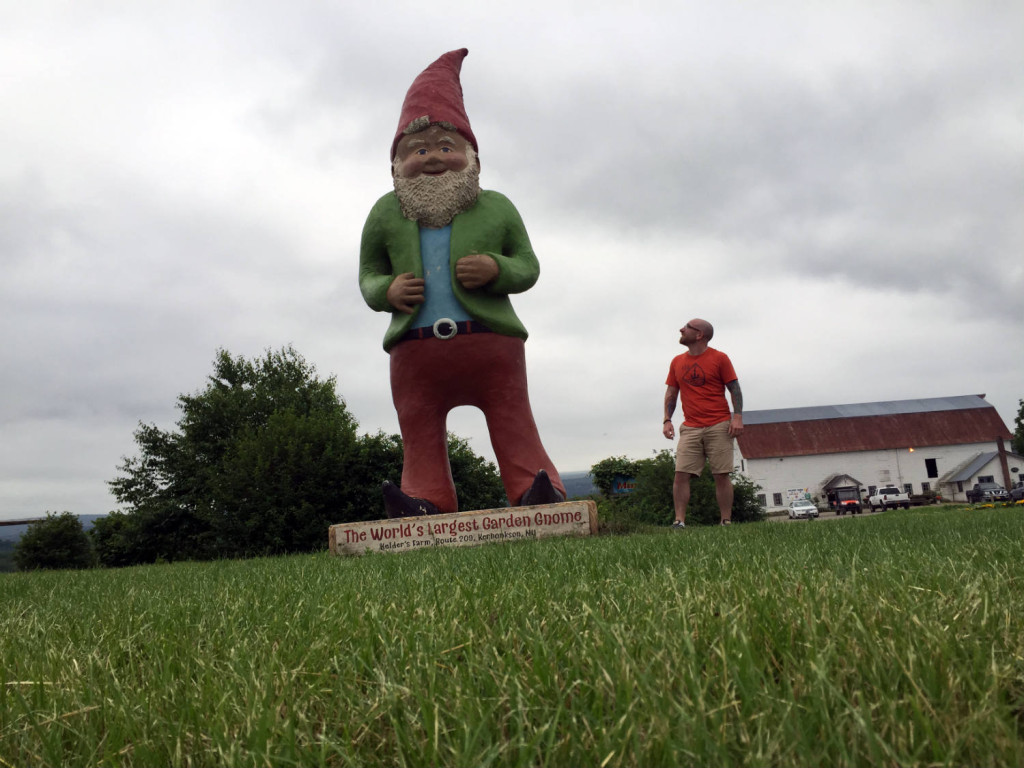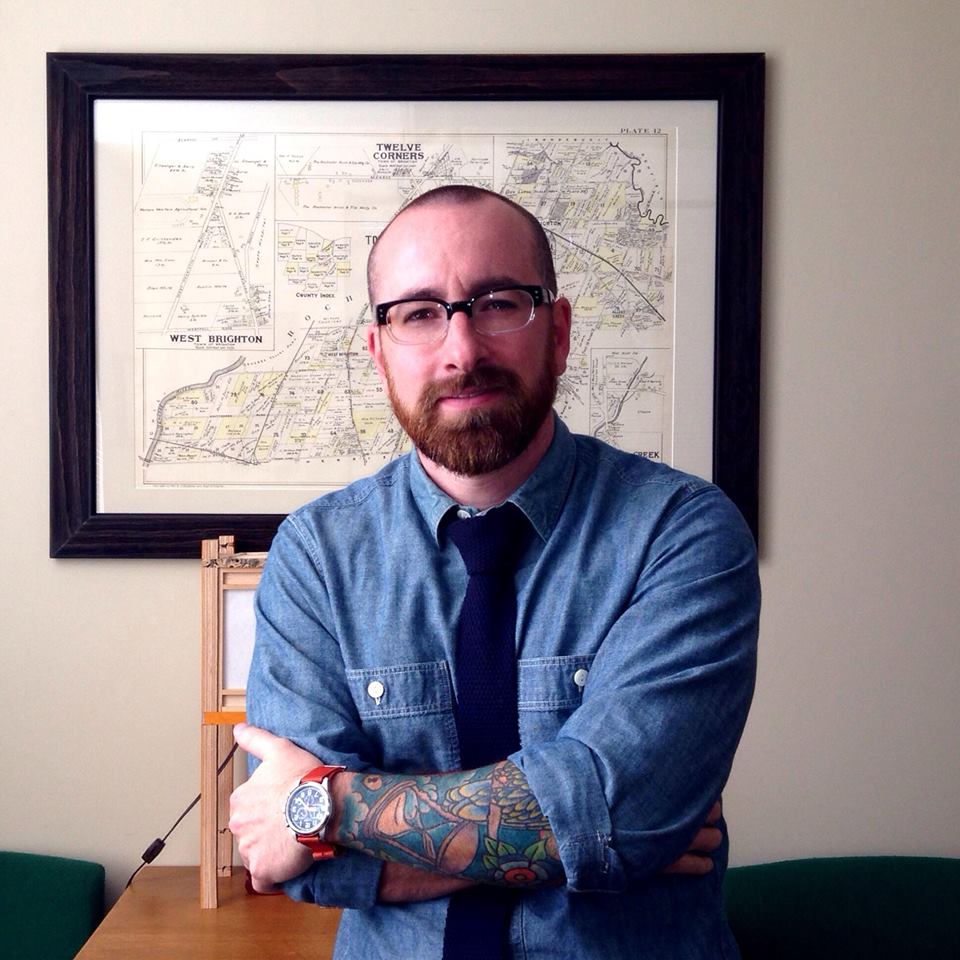 Chris Clemens is the Founder/Publisher of Exploring Upstate. From his hometown in Rochester, he spends as much time as possible connecting with the history, culture, and places that make Upstate New York a land of discovery. Follow him on Twitter at @cpclemens