by Chris Clemens
I'm usually in Middletown, New York each spring and always enjoy my brief stay. There's a bunch of great food popping up in the small city of Orange County, which is why when I discovered Daddy's Donuts I was elated, but not surprised.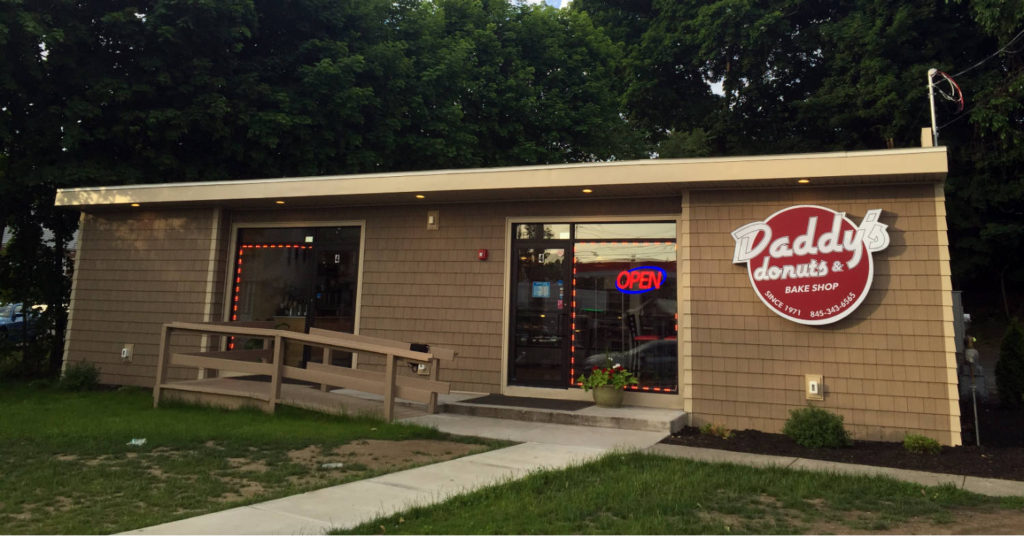 Daddy's Donuts is Born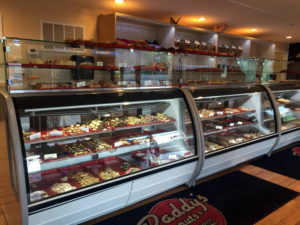 Owner Giulio DeFilippis is probably a familiar name for locals, because he's the son of the Italian husband-wife duo behind the popular DeFilippis Bakery that has been serving Middletowners since 1971. For over two decades, Giulio ran one of his parent's locations, and while doing so, his wife urged him to try making some donuts.
Encouraged by the thought of giving Middletown a brand new, enticing alternative to the same chain-shop donuts you can buy in any city, he starting toying with unique recipes and super bright concoctions. With a solid menu of donuts ready for public consumption, Daddy's Donuts opened in November 2015 on Fairlawn Ave in the northeast area of the city.
Digging In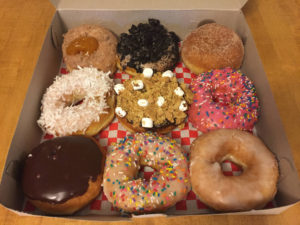 Before you judge me for eating all these, let me start by saying that this was my last stop of the trip, and I was home just over four hours later. I had one on site (okay, okay, two) and then grabbed a box to go. My office was overjoyed when I showed up with the surprise, and we split them up so everyone got a proper sample of each.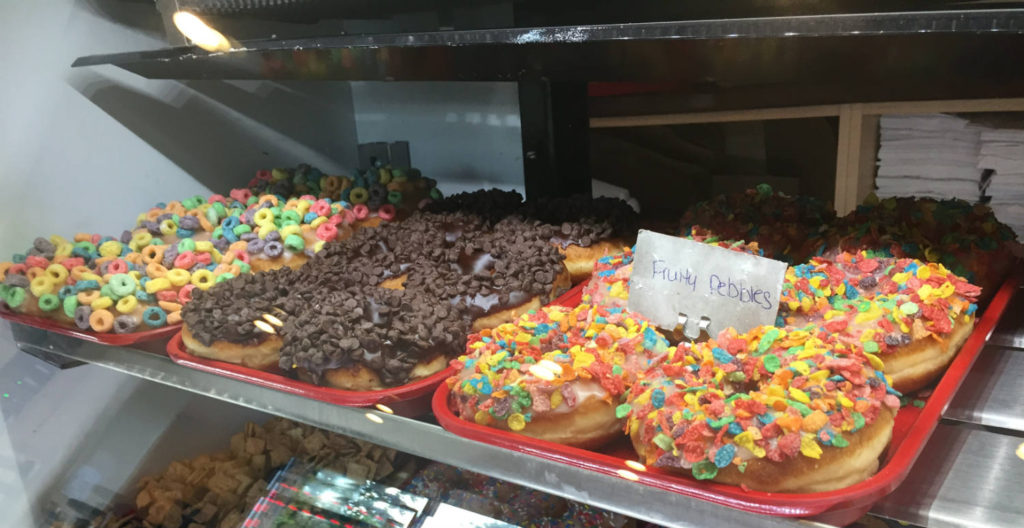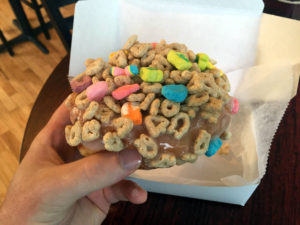 The Lucky Charms donut was my first. It's a glazed yeast donut covered with…you guessed it! I may or may not have opted for a second before the ride home. If I did, it may or may not have been the pink-icing with sprinkles donut that looks precisely like Homer Simpson's go-to. Both were a super tasty and fun way to start the morning. All said and done, the cannoli donut ended up being my favorite, and may end up being a regular thing on my annual trip to Middletown.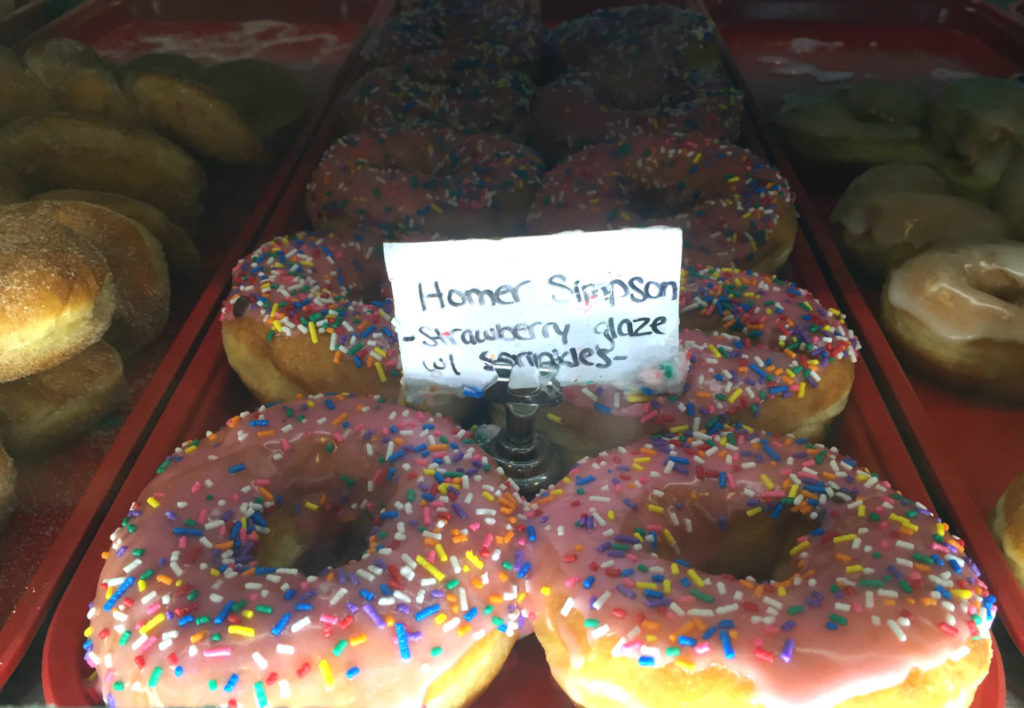 The shop carries a whole bunch of other baked goods like sticky buns, and pieces of cake. So, if you're in Middletown and looking for a great donut, I'd recommend a stop at Daddy's Donuts!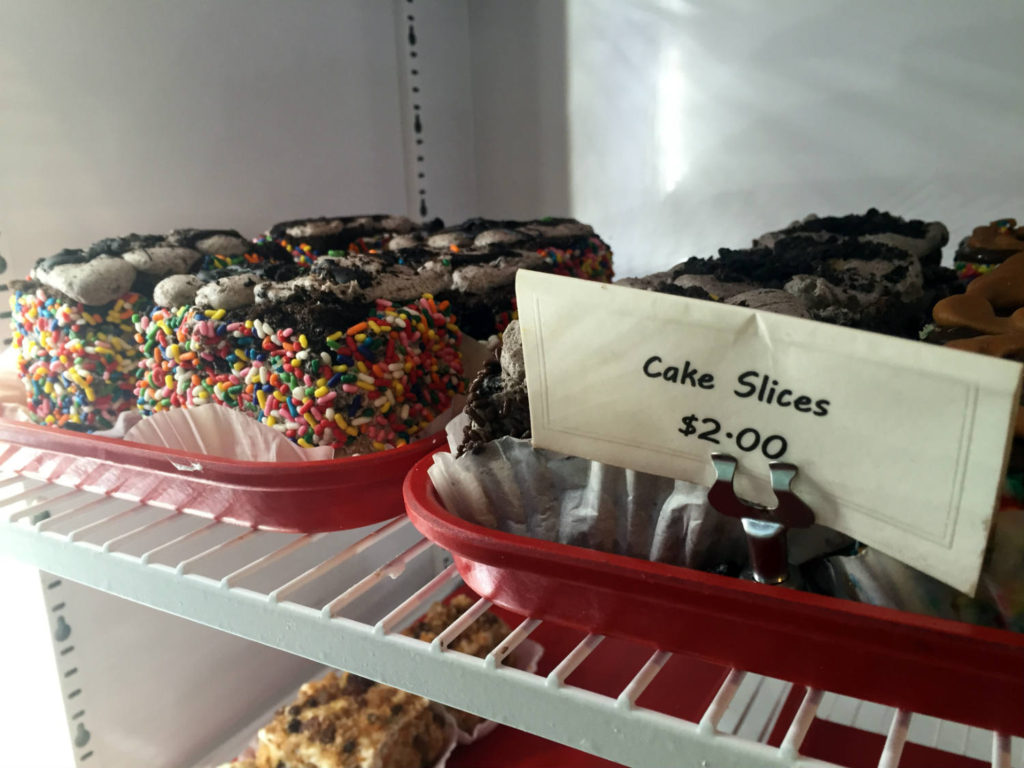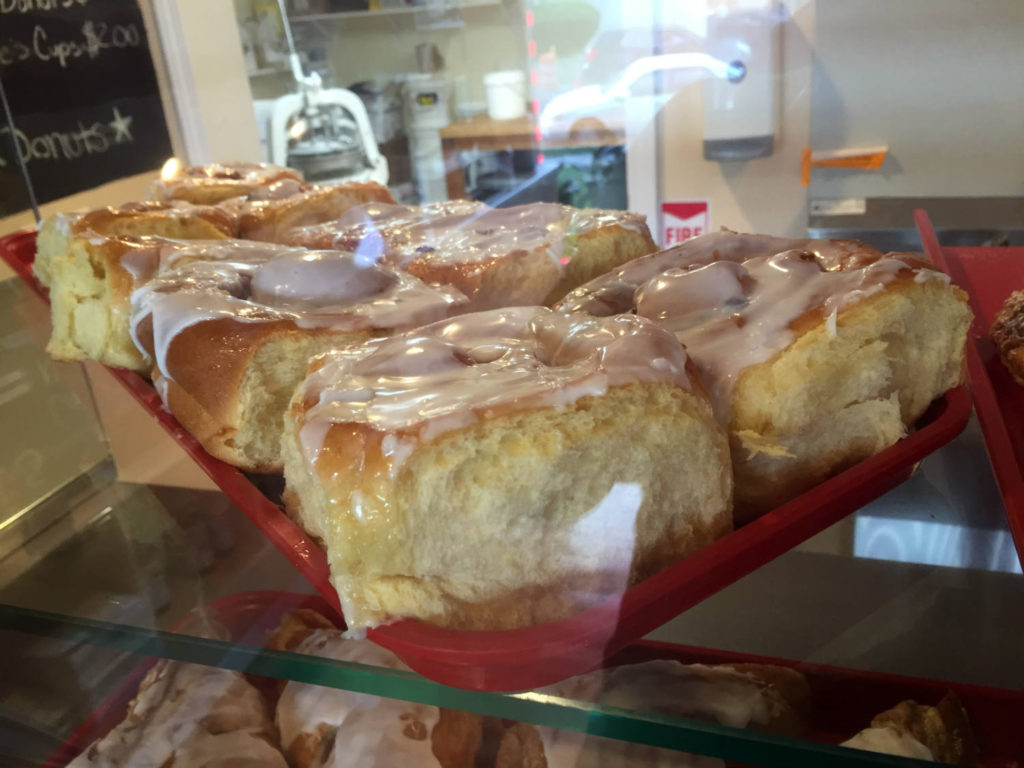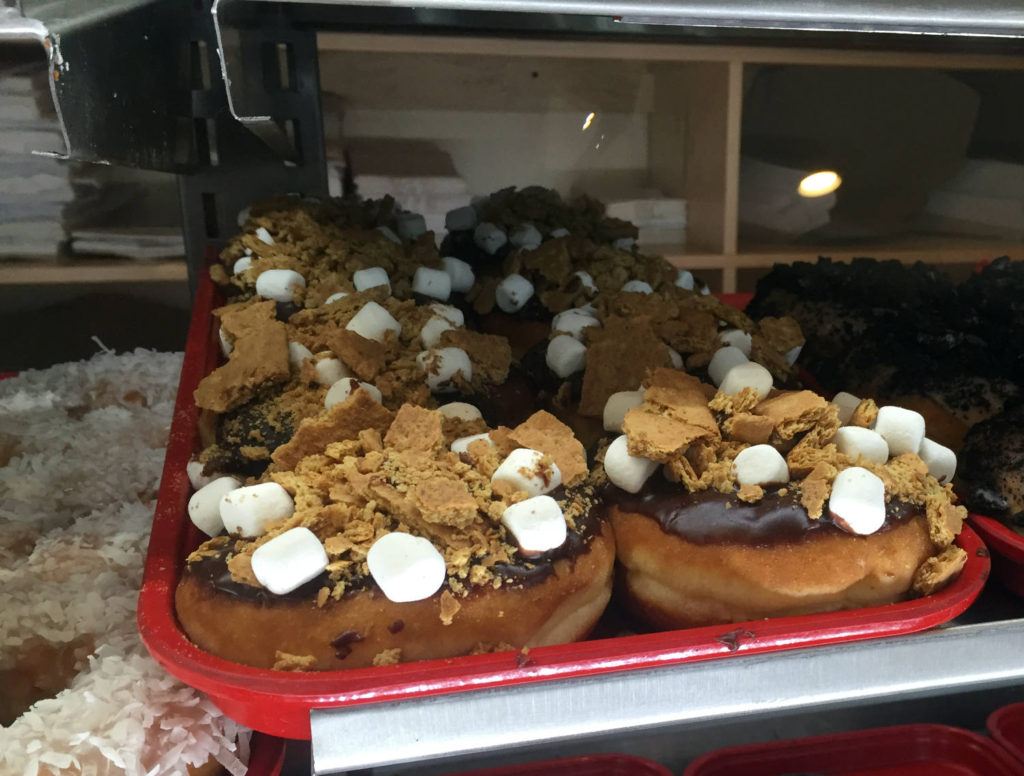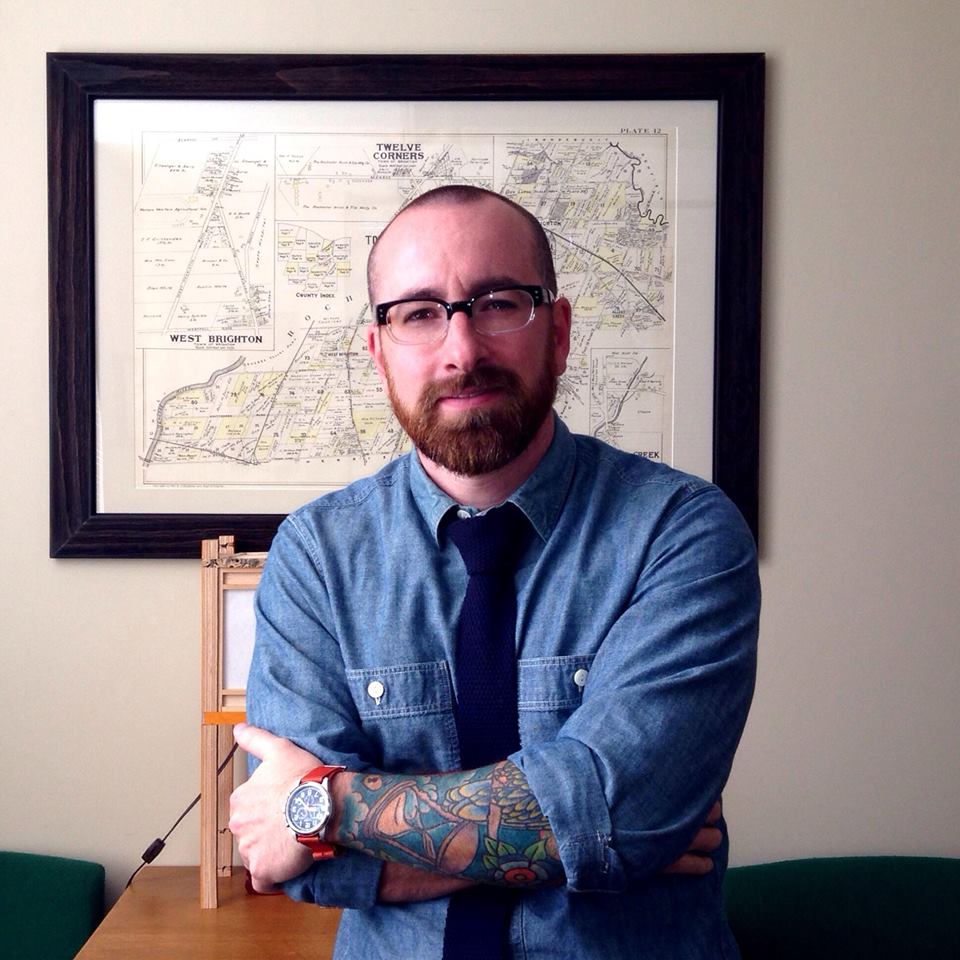 Chris Clemens is the Founder/Publisher of Exploring Upstate. From his hometown in Rochester, he spends as much time as possible connecting with the history, culture, and places that make Upstate New York a land of discovery. Follow him on Twitter at @cpclemens