by Chris Clemens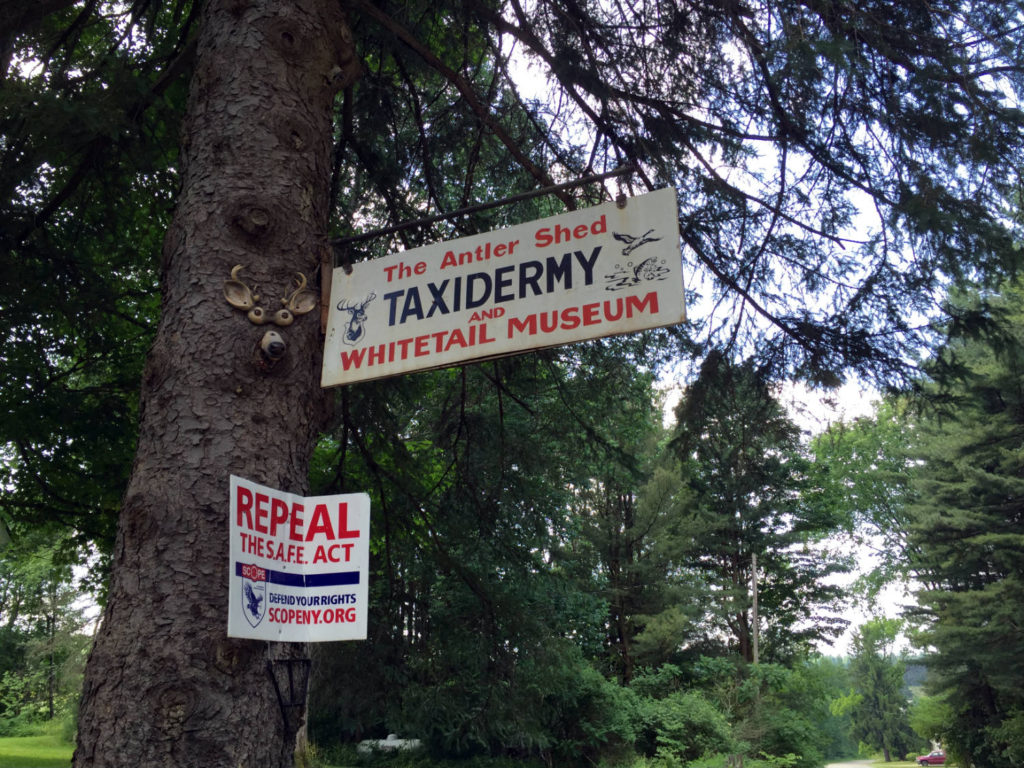 Seeing a white-tailed deer in New York is nearly as common today as seeing a human, but that wasn't always the case. It was such an important source of income for hunters in the late 1800's that the state's deer population nearly went extinct. In fact, the population was so deeply at risk, that in the early portion of the 1900's, some counties went years with no legal deer season at all. That history is carefully documented right in Cattaraugus County at The Antler Shed and Whitetail Deer Museum in West Valley, New York. The privately owned collection belonging to Len Nagel includes 11,000 sets of antlers on display, as well as 6,000 that he doesn't have room to put up, and countless other hunting related collectibles. The unique collection and museum make up what is the largest collection of antlers in the East.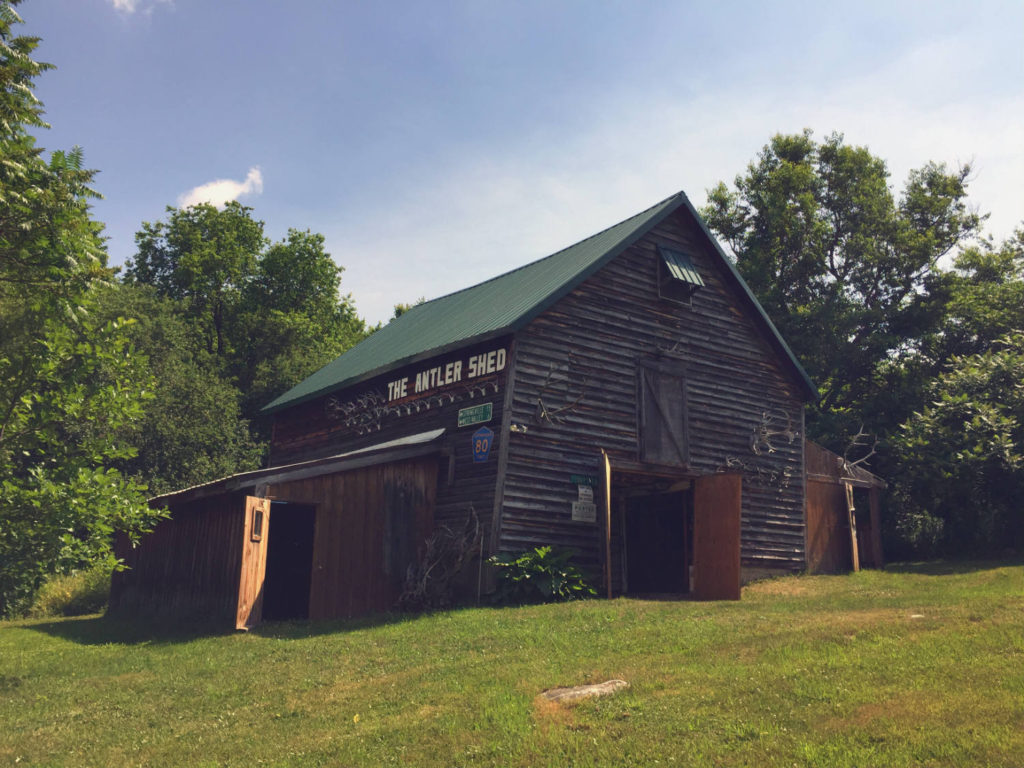 A Collection To Turn Heads
Around the age of 10, he was first told that much like a snowflake, he would never find two sets of antlers that were identical. Len's passion for collecting and studying regional white-tails has only proven the lesson he first learned decades ago. While attempting to disarm the claim, he has inadvertently amassed a treasury of both heads and tales that tell our region's deer hunting history.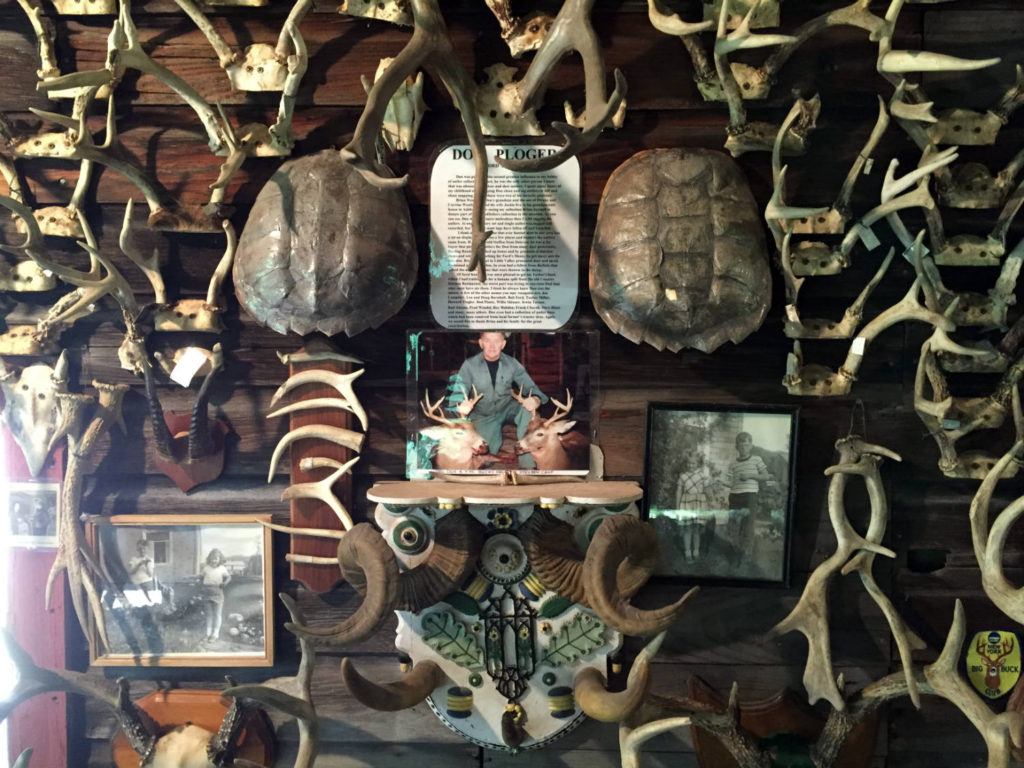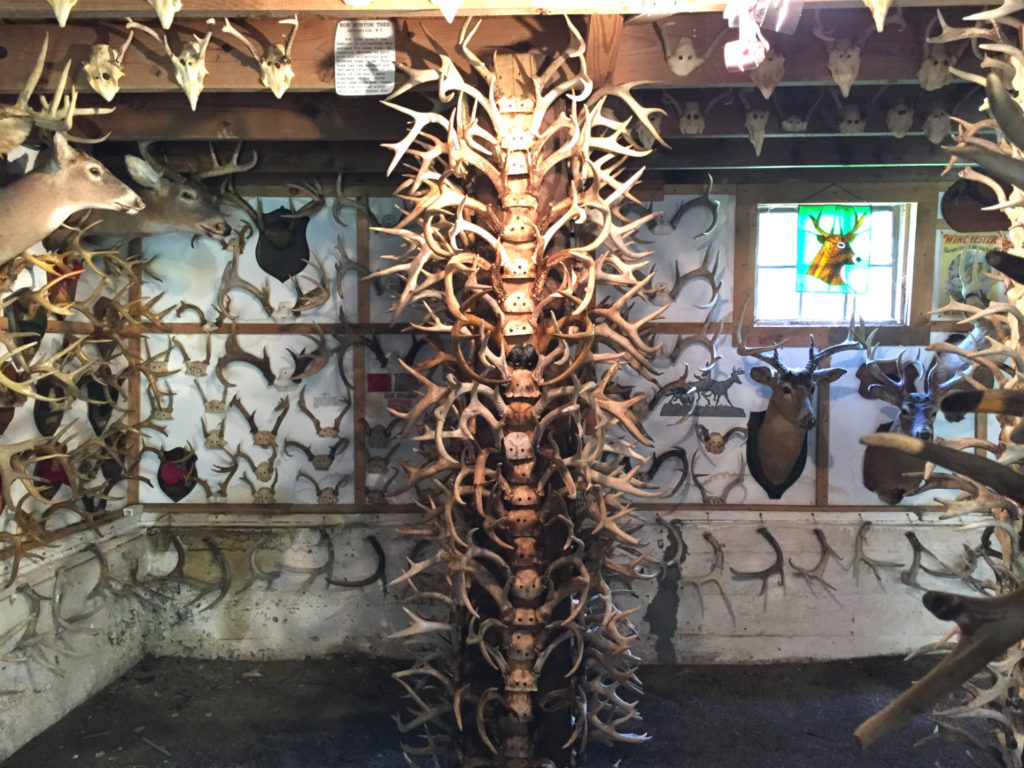 The 'shed' out behind his taxidermy shop is actually a two floor barn with extensions packed to the brim displaying countless antlers, shoulder mounts, antler-handled cutlery, necklaces made from antler and various other hunting-related collectibles. But, after spending a couple hours with Len and hearing him share the story of how the collection has grown, it became obvious that the physical compendium of bones stretching every square inch of the wall was only part of the story. The collection is a physical record of the men and women who have roamed our area during the last century in search of the perfect harvest.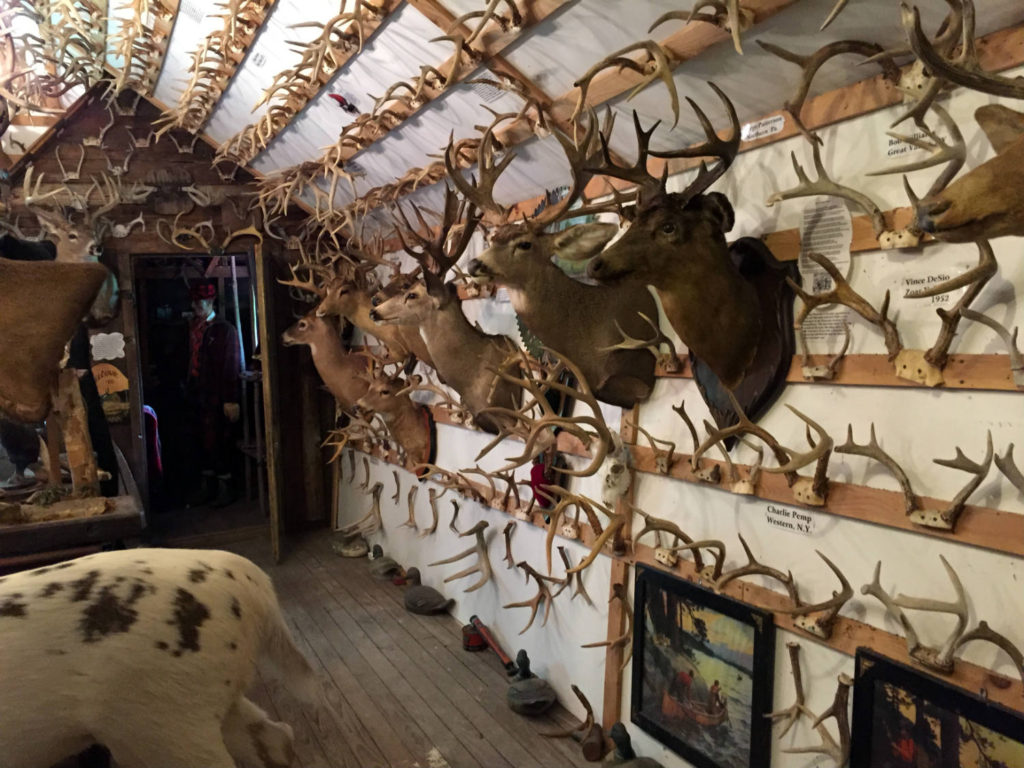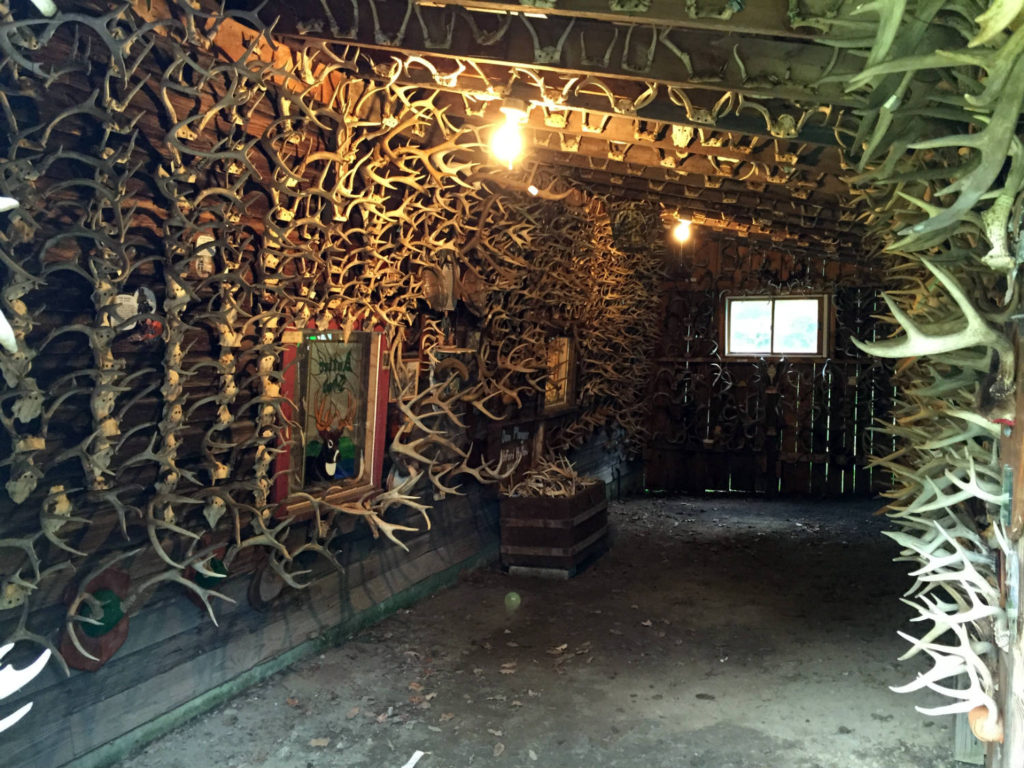 Doe-Eyed and Bushy-Taled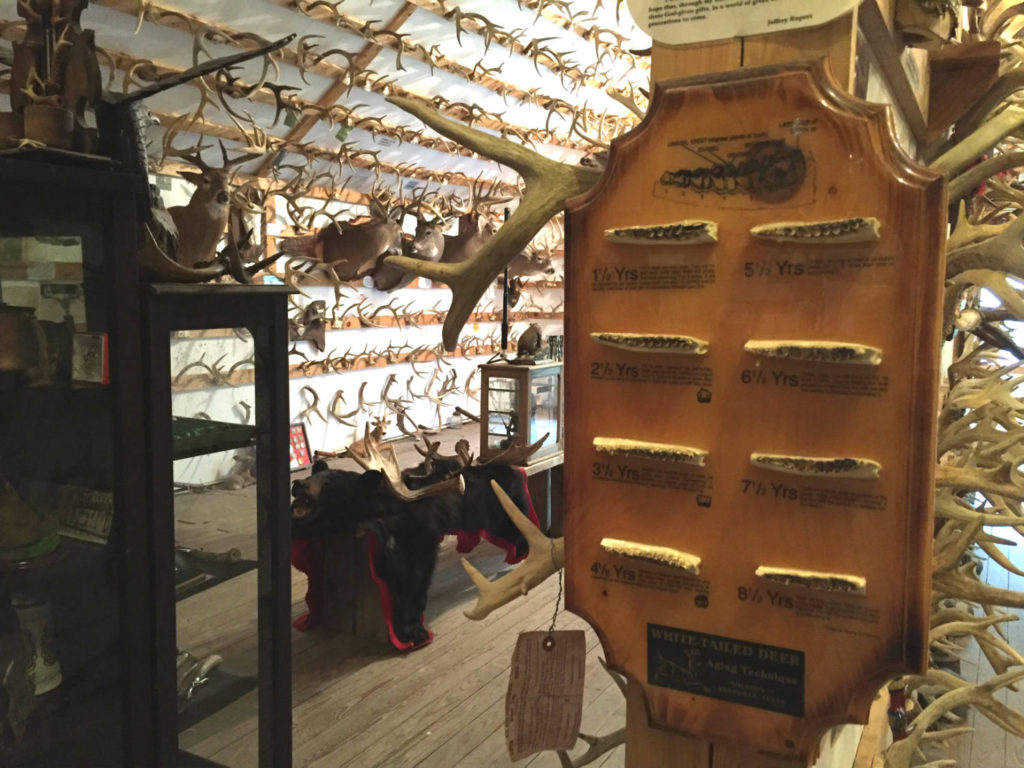 Standing in a corner of the bottom portion of the shed, he told me, "That one there is the oldest in the collection, harvested in 1926. That's pretty special because it was one of the first legally harvested deer after New York made it legal to hunt them again." And then, "This one here was the first my wife ever got." Len's wife passed away in 2008, but as he pointed out the portion of the collection that she contributed, I could see they were still very much connected through their shared passion for the outdoors. In fact, I could tell that he had a special connection to each of the stories he shared, and that understanding the history and background of the hunter was just as important as the antlers themselves. I wasn't just standing in a room full of formerly-alive-things. I was standing in the center of 100 years of regional history, and it didn't matter how much I attempted to trip him up with a childish "and this one??" because he had the story for it. Never once did he say, "Geez. Ya know… I'm not sure!"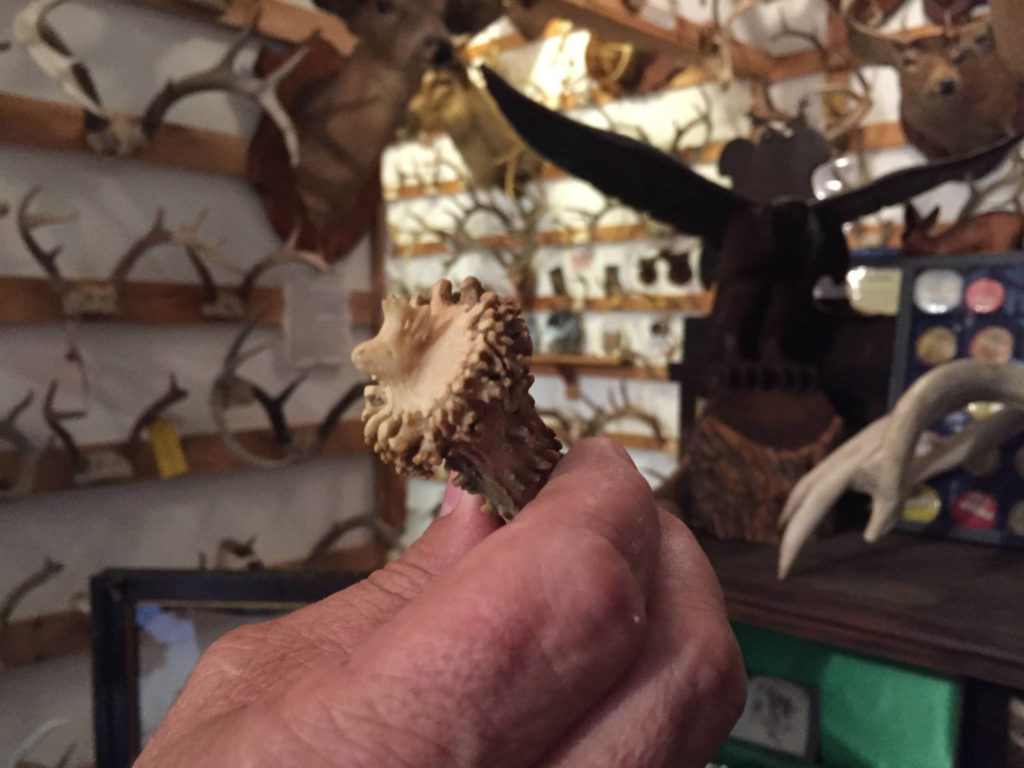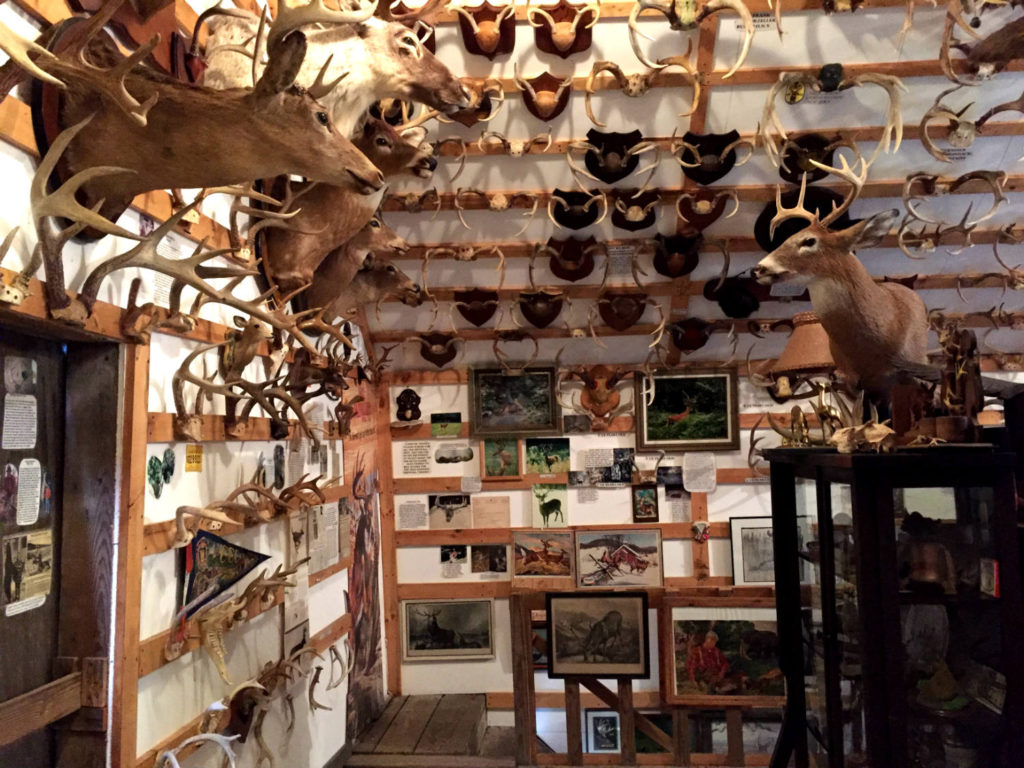 In recent years, both chew toys for dogs and the Asian aphrodisiac market have put an increased value on antlers. Just a couple inches of even an imperfect antler could fetch $10. Despite the call of countless offers to purchase even a portion of his unique collection at a premium, Len has committed himself to being the watchdog of regional deer history and not allowing a single set to be purchased. By allowing visitors to the museum and also doing educational lectures, he ensures that stories both great and modest continue on as part of the state's broader history.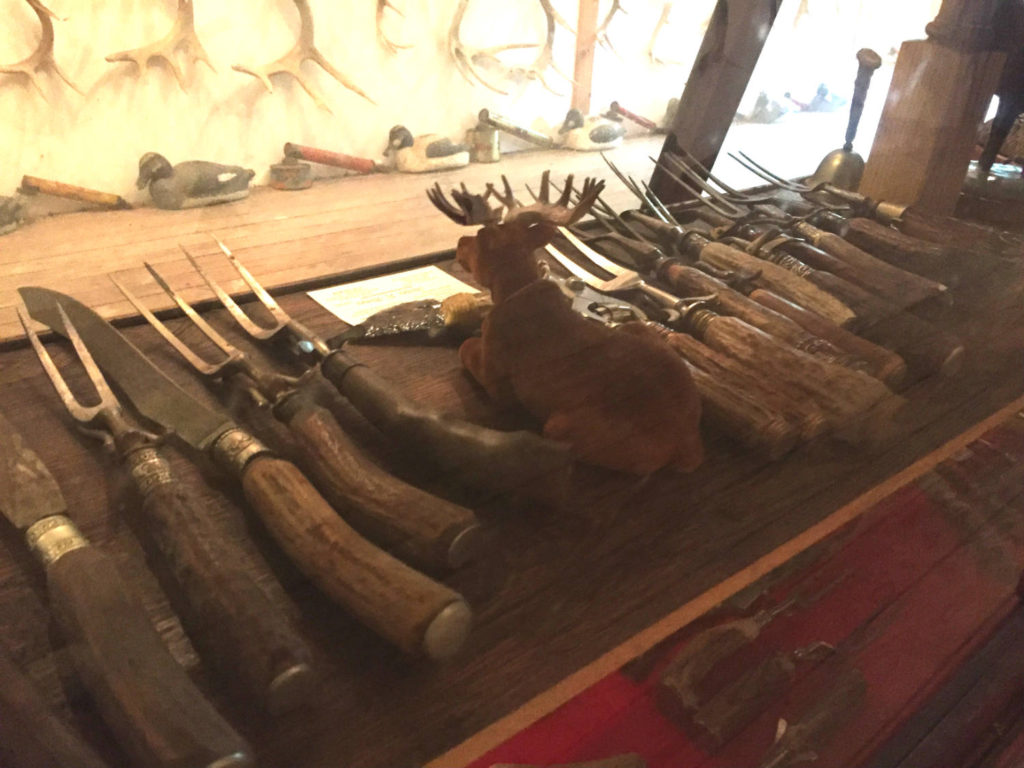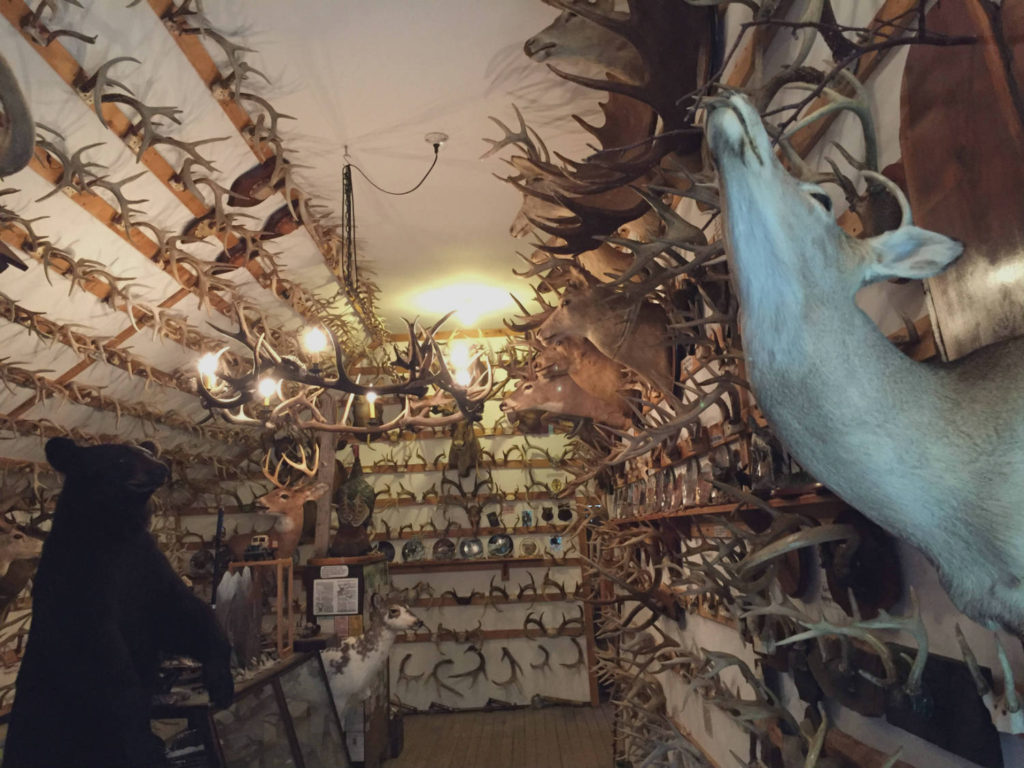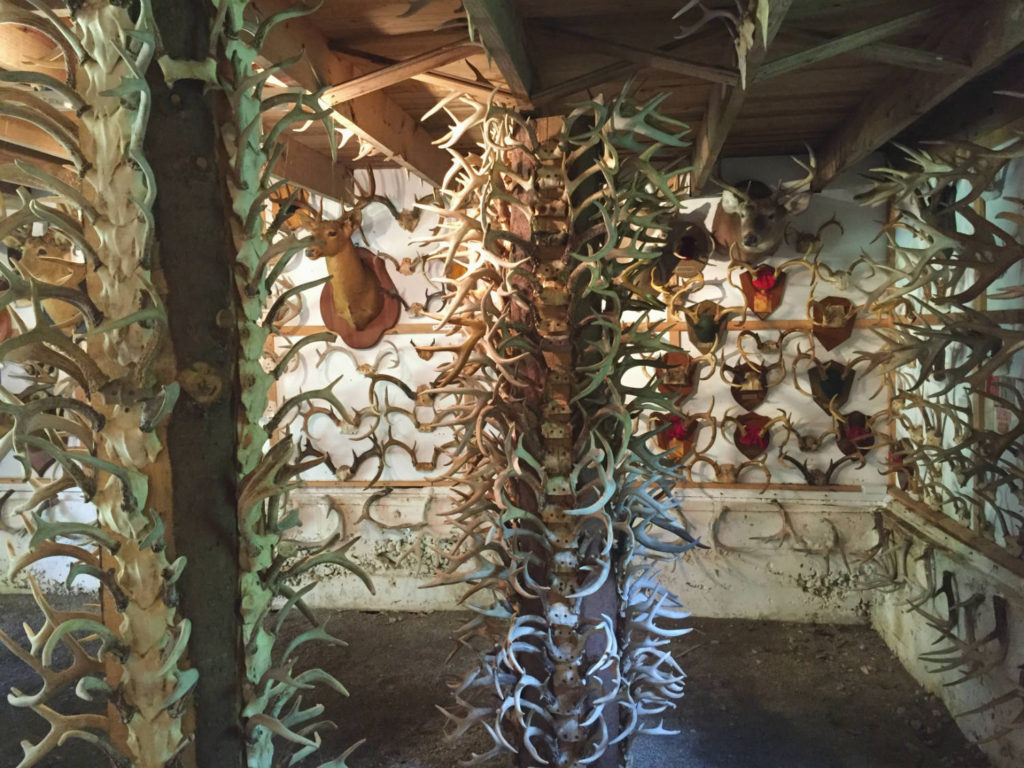 On this trip, I brought my good friend TeeJay with me and she wrote a little as well, so be sure to check her post, too. If you'd like to visit and hear some of Len's story in person, you can get in touch with him directly using the contact information on his website or Facebook page to set up an appointment.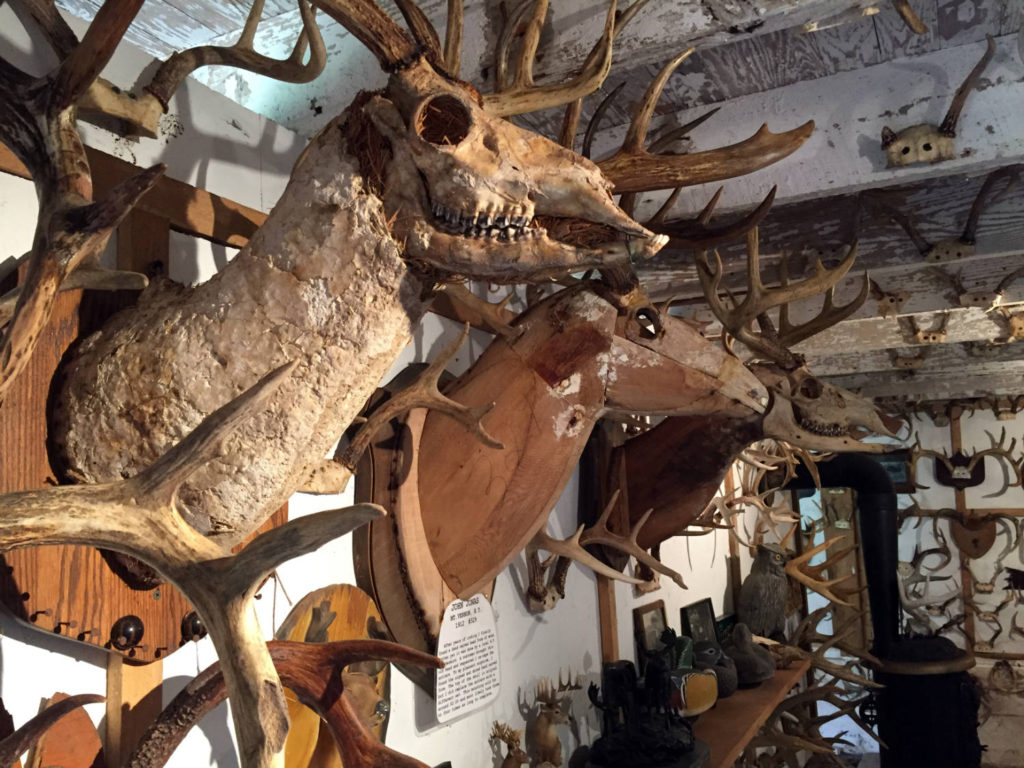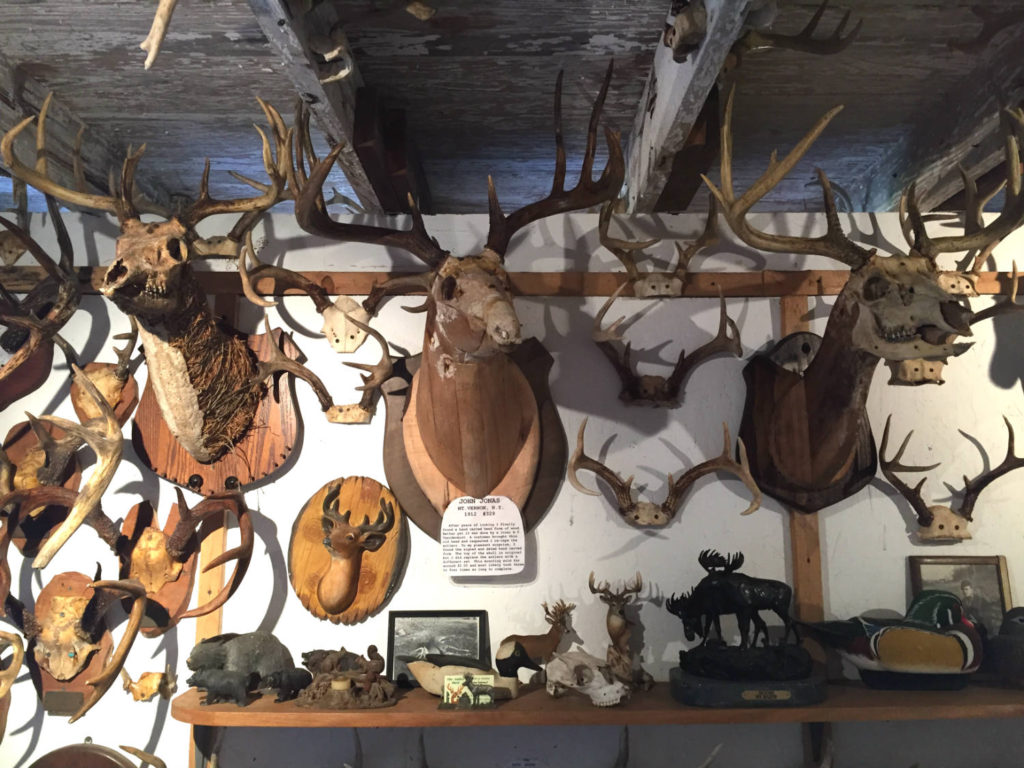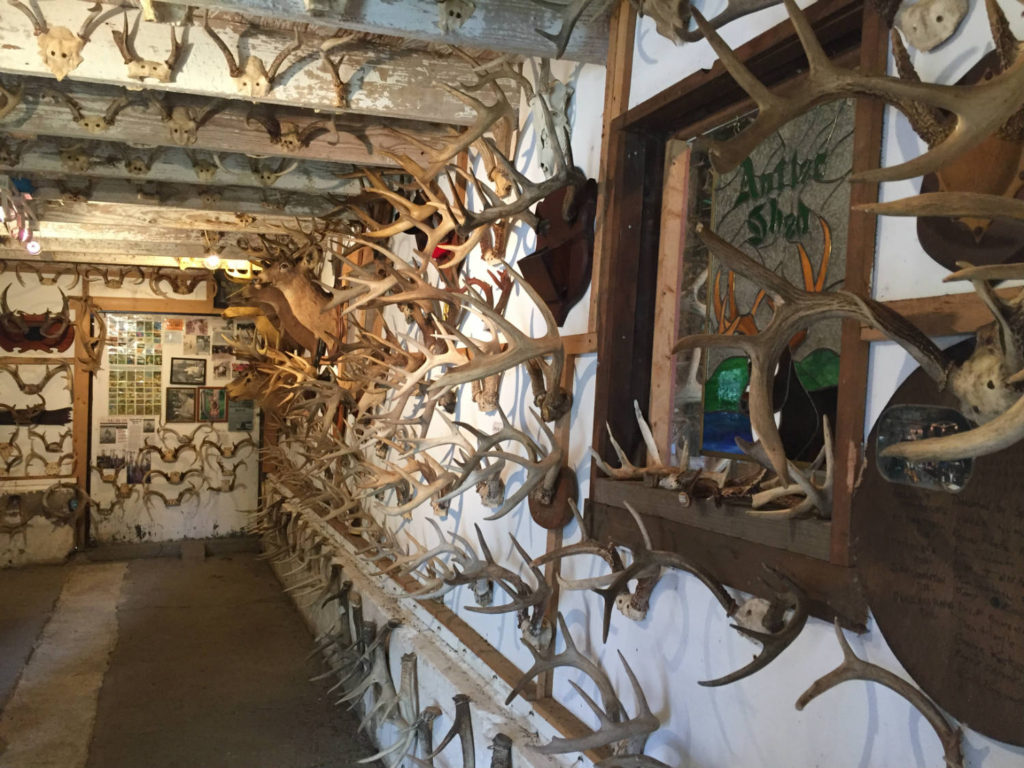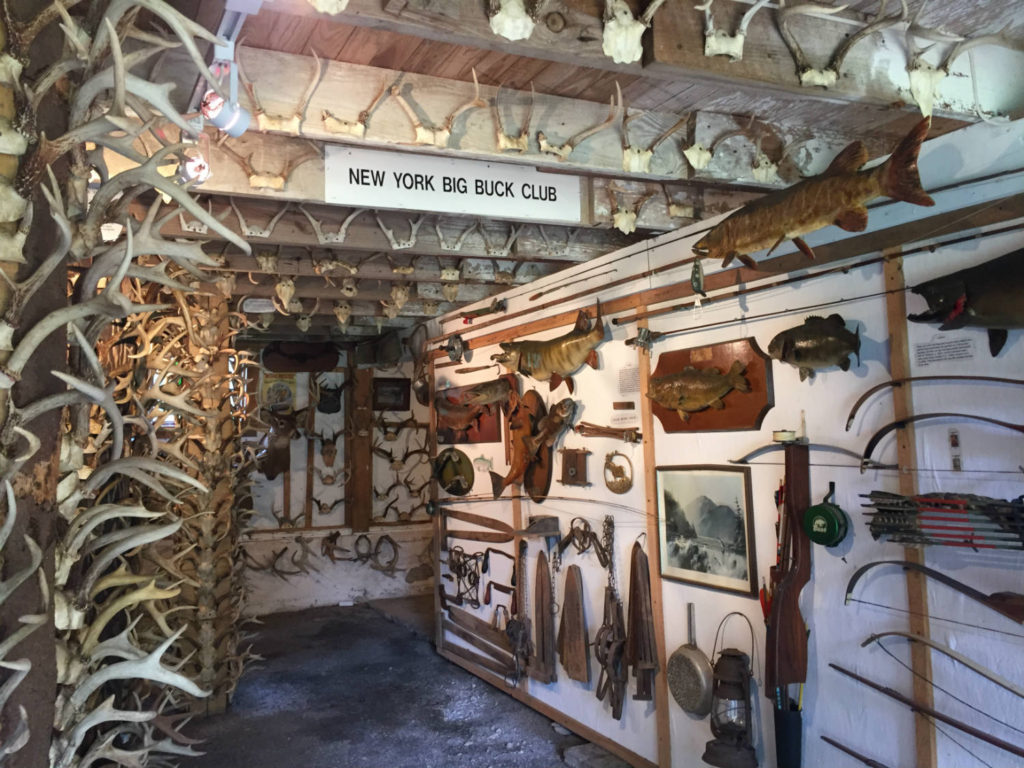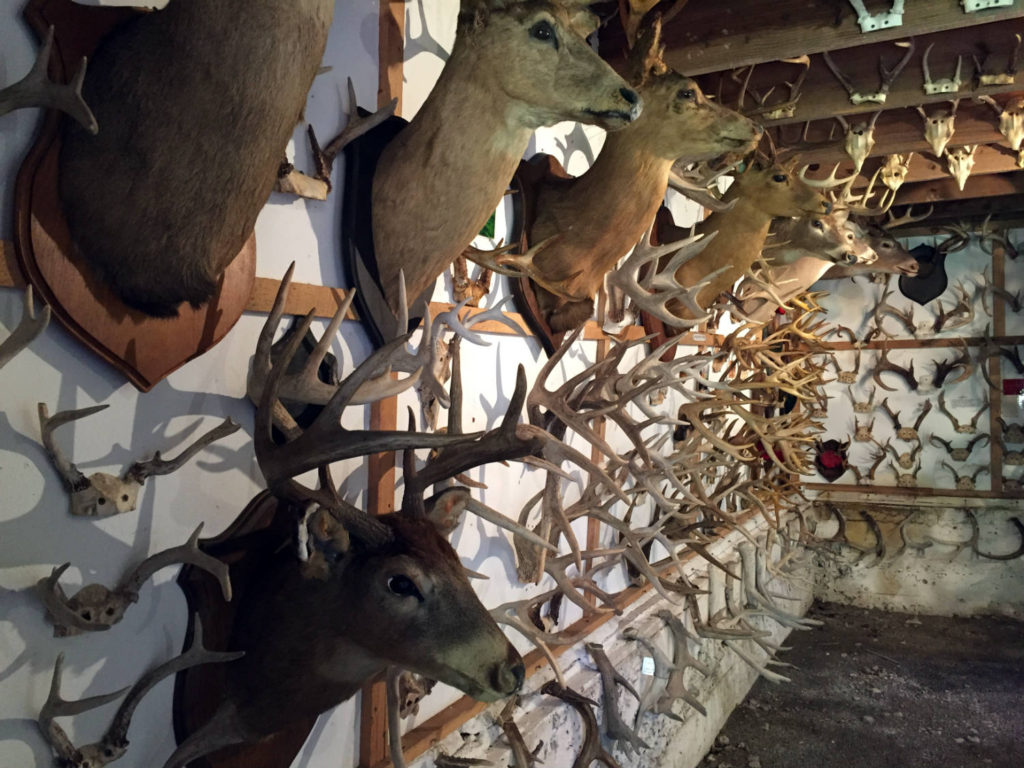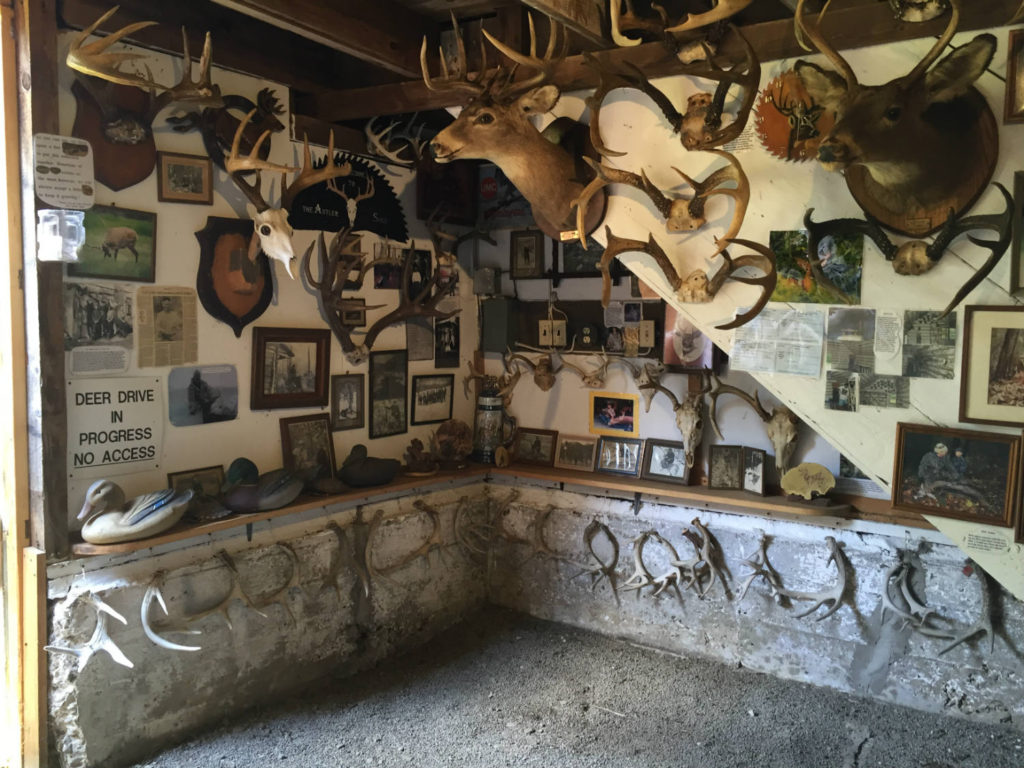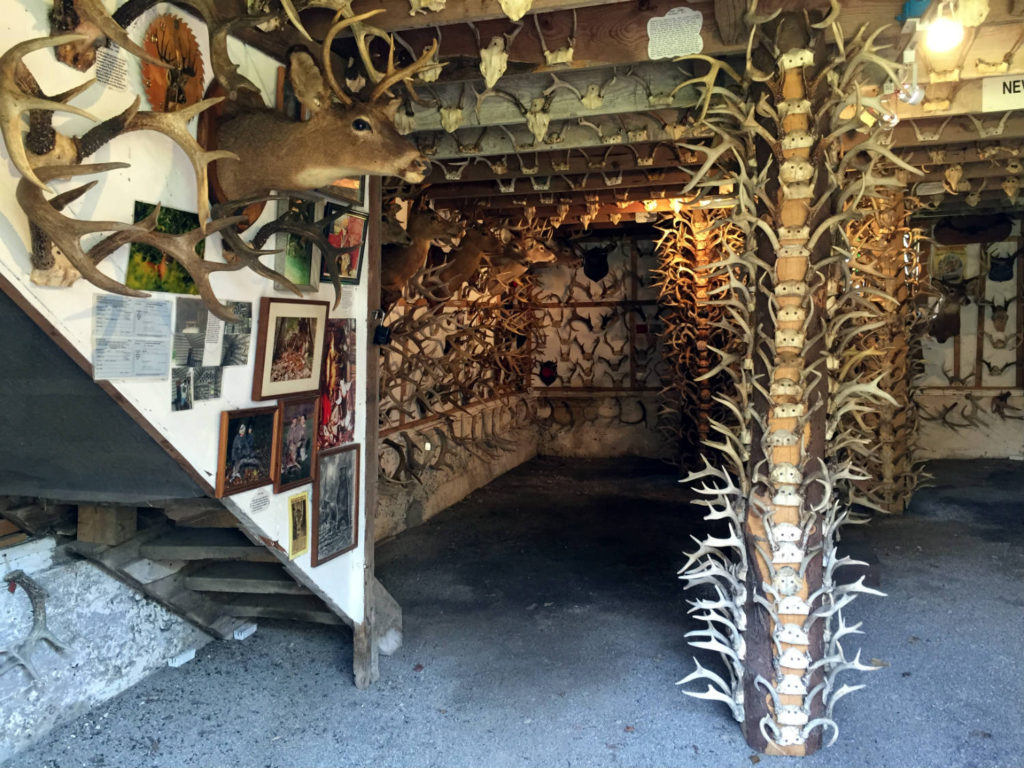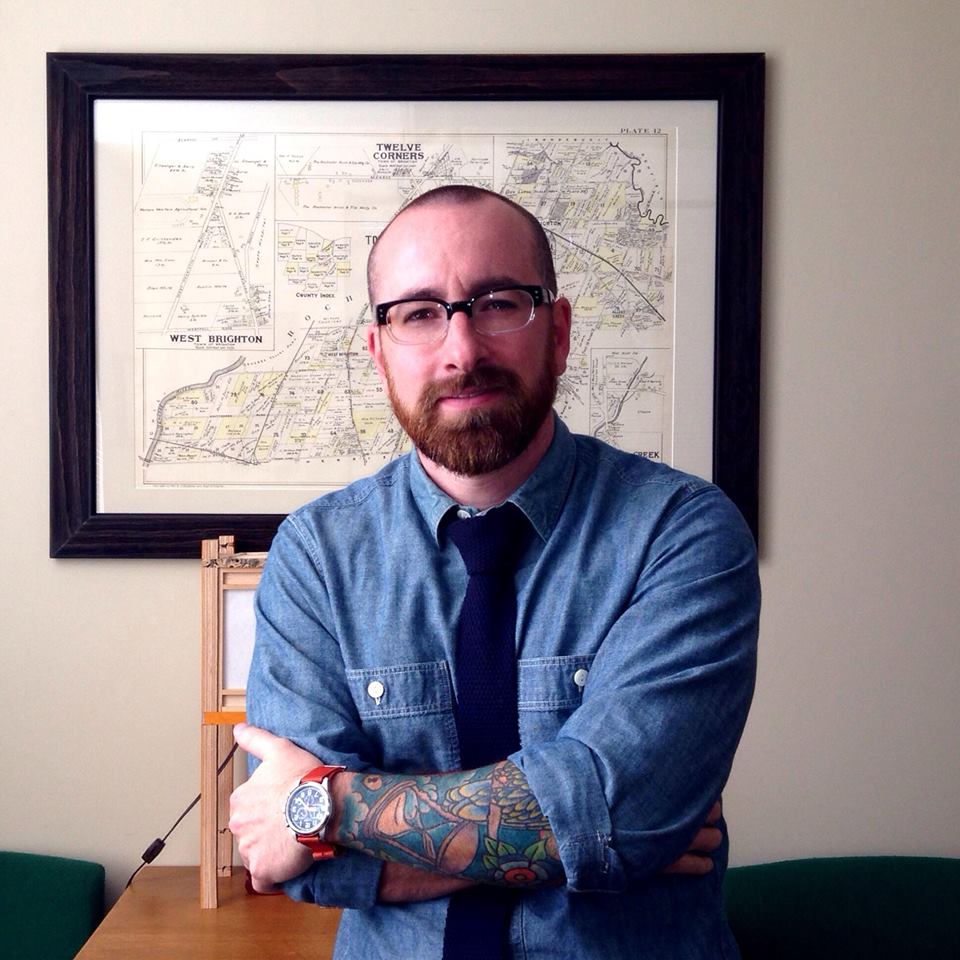 Chris Clemens is the Founder/Publisher of Exploring Upstate. From his hometown in Rochester, he spends as much time as possible connecting with the history, culture, and places that make Upstate New York a land of discovery. Follow him on Twitter at @cpclemens