by Ann Stachowski
What do Dansville, Saratoga Springs, Geneva, Watkins Glen and Clifton Springs have in common? They all play host to mineral springs, and the health spas that followed.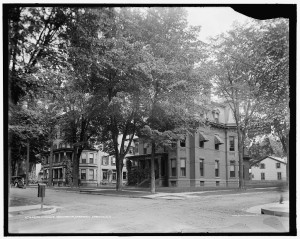 New York State has a wealth of mineral deposits, which led to thriving salt and gypsum mining industries. I actually grew up quite near the collapsed mine outside Geneseo, and the new mine they built to replace it. New York also has quite a lot of groundwater, which tends to bubble up out of the ground filled with the minerals that make up New York's earth. A line of these springs exists around Route 5, stretching the length of the state. In a small radius from my home, there are springs in Dansville, Avon, Geneva, and Clifton Springs. This line of springs stretches all the way east to Saratoga Springs, a still-thriving resort town, and all the way west to Lake Erie.
These sulfurous springs brought another source of income from our mineral deposits: health tourists! These tourists came to the springs for their purported health benefits, and their stories of miraculous recovery brought more and more people to our springs. There's no marketing like word of mouth, as the booming spa industry showed. This influx of cash statewide allowed the creation of magnificent buildings and sprawling complexes. Many institutions opened near springs, some of which were very tourist-oriented, like Saratoga Springs, and others of which were healthcare locations, such as Jackson Sanatorium in Dansville.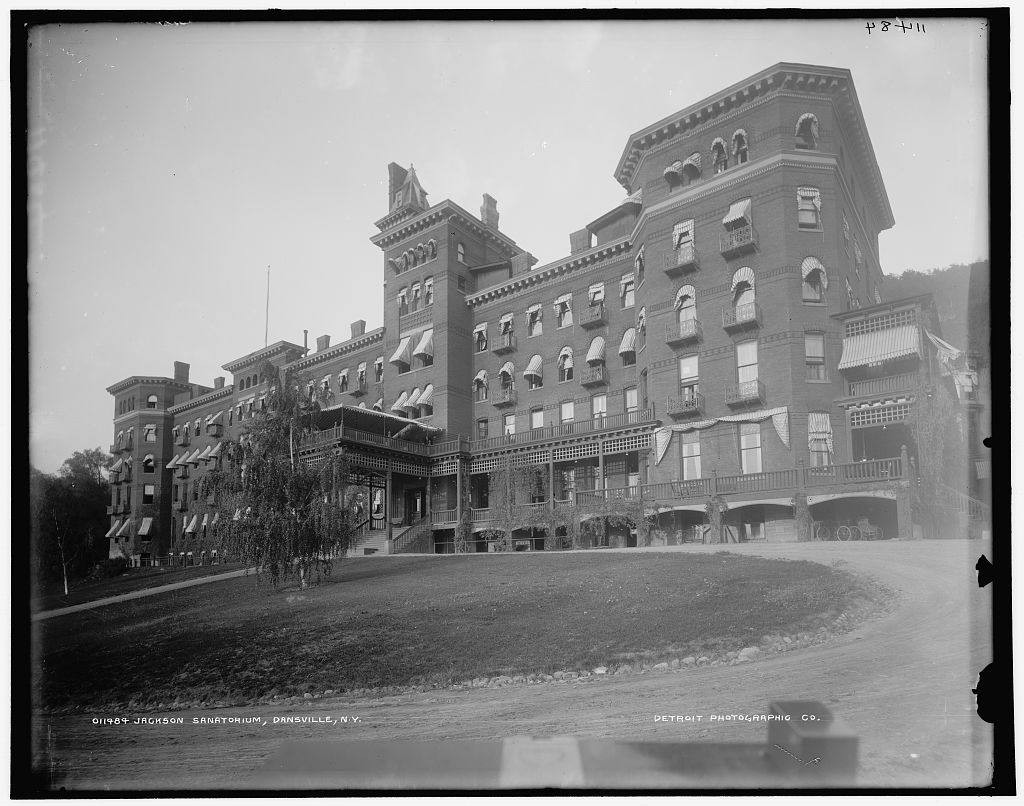 Jackson Sanatorium in Dansville tells the history of the springs' popularity pretty well. The initial business opened in 1854, founded by Nathaniel Bingham as the Dansville Water Cure. In 1858, Dr. James Caleb Jackson, a resident of Onondaga County, converted the spa into a hydropathy clinic with an international reputation. In 1882, a fire destroyed the main building. Happily, in 1883, Dr. Jackson's successors reopened with a brand-new brick building under the name the Jackson Sanatorium. In 1914, the Jackson Sanatorium declared bankruptcy, as many of its cohort would. Sadly, after World War II, the use of spas declined and the industry collapsed due to advances in medical science and pharmacology. Most of the health spas surrounding the springs failed, and the buildings have been either demolished or fallen into critical disrepair after several attempts at revitalization.
So what made Jackson Sanatorium different from Saratoga Springs? Why did one close and the other thrive, maintaining itself through to the present day?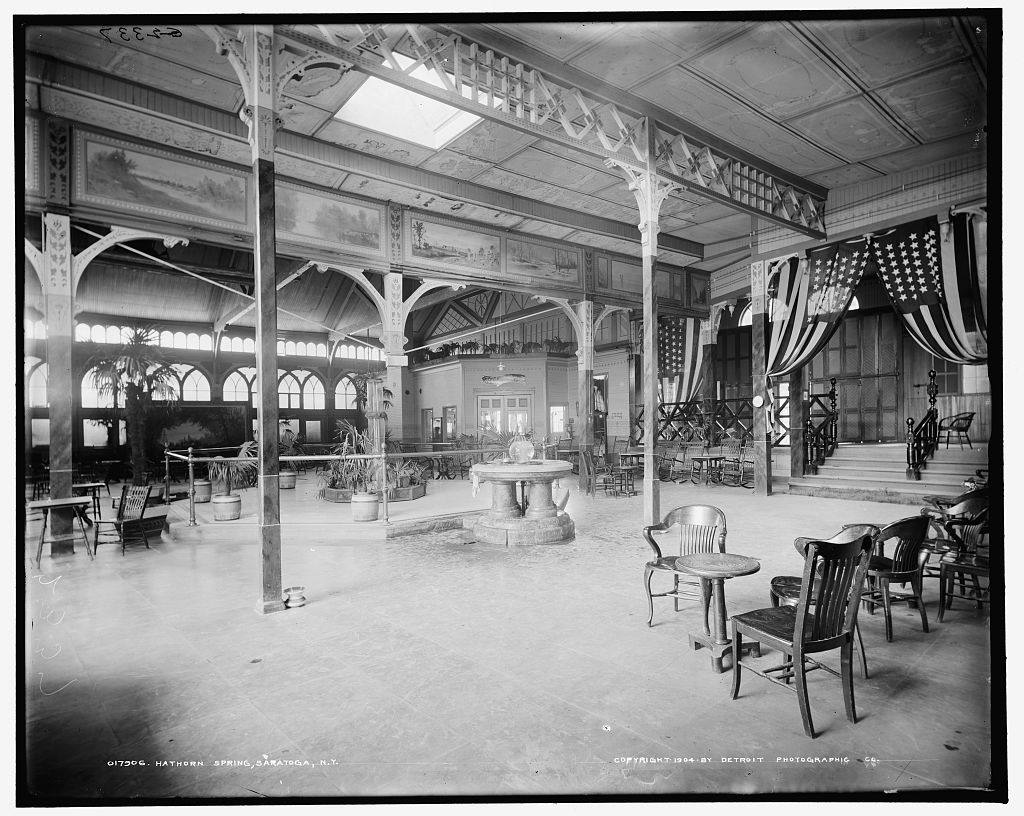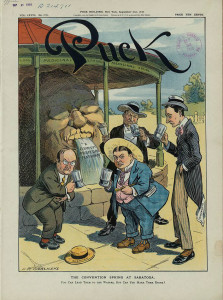 Well, Saratoga Springs may have been about health on the surface, but it truly was a playground for the rich and those who could afford a vacation in the sulfur springs. While Jackson Sanatorium clearly existed for medical healing, Saratoga Springs was (and is) a lavish resort. The springwater was only one of the attractions, and other additions, including golf courses and a racetrack, have helped maintain Saratoga Springs against economic uncertainty. The presentation of the springs in Saratoga as a place for fun and relaxation insulated the spa against the changing medical knowledge that doomed Jackson Sanatorium.
While the Jackson Sanatorium is no longer open for business, several spas still operate. Saratoga Springs and Clifton Springs host several spas that are very much open for business! The Sanatorium in Dansville, as well as several other forgotten spa properties, have been acquired by investors for development and reconstruction. Hopefully some of the history survives the renewal!
A word to the wise: The Jackson Sanatorium in Dansville is on very private land and is very unsafe. Urban explorer Walter Arnold posted photos of his adventures on his website, The Art of Abandonment, if you would like to explore vicariously. The Glen in Watkins Glen is in a similar state of disrepair, and photographs by A.D. Wheeler are available at The Explorographer. If you want to explore a spa in person, treat yourself to one still in operation!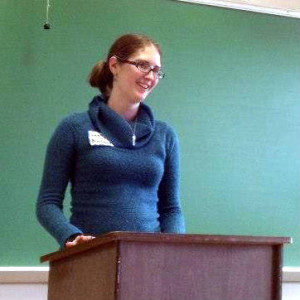 Ann Stachowski is a Finger Lakes girl, born in Rochester and raised on the hills around Conesus Lake. She spent six years at SUNY Brockport, and escaped with dual Bachelors in Psychology and History, and a Masters in American History. She currently lives outside of NYC with her husband, cat, and many toy dinosaurs.


Resources and Additional Reading