by Chris Clemens
In the first few decades that the United States were burying our deceased, it was primarily done in church-owned cemeteries or small rural family plots. The introduction of the concept of a 'Rural Cemetery' owned by a municipality was first introduced in the 1700's in England, but nothing became reality until 1804 when Pere Lachais in Paris was laid out. The concept made its way here to the states soon after and Mt. Auburn Cemetery in Massachusetts became the first in 1831. A few others around the New England area popped up within just a few years, and New York state gained a couple that are pretty noteworthy. And, absolutely fascinating to explore.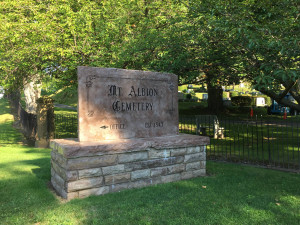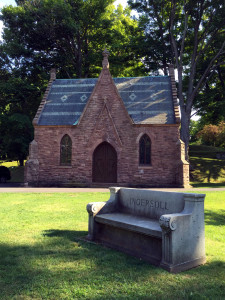 For a few years now, the Orleans County Historian has been leading some variation of a cemetery tour each summer. Now that Matt Ballard has taken over for retired Historian Bill Lattin, he has also taken over the reigns of leading the cemetery tours. This year, the two are teaming up to lead free walking tours of Mt. Albion Cemetery on Route 31, just east of the village of Albion. On Sunday evenings in August at 6:00p for about an hour, folks have been getting the inside scoop on one of Upstate's most interesting cemeteries. Though I had been through a few times on my own, I wanted to take advantage of a guided tour. I'm pretty good with research and finding out cool things ahead of time, but there is nothing as valuable as a really great guide to point out off-the-beaten path type details that might normally be missed. I dragged along my long time exploring pal Heather of McKay's Photography in Rochester to check out the older section of Mt. Albion.




Mt. Albion Cemetery was first officially opened on September 7, 1843 on a property that included what's called a 'moraine'. Back when glaciers ruled the land, they would melt and move and shimmy and leave things in their path. When a collection of soil, rock and debris would be left in the wake of a receding glacier, it formed a seemingly random hill in the middle of an otherwise flat area. The architect, Marvin Porter, saw opportunity in the hills, and his team set out carving flat terraces in the sides of the moraine. The team created an absolutely unprecedented look that to this day includes perfectly landscaped rolling hills and flat, resting areas that give the impression of huge steps winding the sides of the hill.
There are a number of noteworthy burials at Mt. Albion, including that of the first Republican Governor of Georgia, Rufus Bullack and one of the founders of Free Methodism, Loren Stiles. Because it was a municipally owned cemetery, a Jewish section is included with stones representing popular ornamentation for the time period as well. Covington Swan is known as the first burial in the cemetery, but visitors will note that the time period listed for his life doesn't match the modern granite marker because the original was replaced.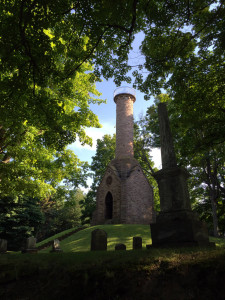 At the very top of Mt. Albion Cemetery, a 68 foot tower was dedicated on July 4, 1876 as a Soldiers and Sailors Monument. Made entirely from red Medina sandstone quarried nearby, there are 84 steps in a steel, winding staircase that will get anyone who isn't claustrophobic up to a viewing platform that offers one of the best views in the entire county. If you aren't particularly in love with dark, small spaces, maybe you'd just prefer this video…
At the time of the building of the first section of the cemetery, 25 acres were purchased and the land was cleared of all trees, so all the vegetation you see today is post-1840's. That would include two rare types of a yucca and a couple butternuts that aren't indigenous to Albion. Later on, more space was added and now the cemetery covers about 80 acres and is home to about 20,000 interments, including a south-eastern section is that much more open and modern.
You've still got a couple Sundays left in August, and I'd strongly recommend using one of them to show up at 6:00p at the main gate near the chapel and hang with the folks who know the real ins and outs of the cemetery. If guided tours aren't your thing, I think anyone would still have a great time walking aimlessly through one of the country's oldest rural cemeteries and getting a feel for one of the region's true gems.
Additional Reading and Sources
Mount Albion Cemetery on Wikipedia
Mount Albion Cemetery on RootsWeb
Mount Albion Tower: THE great small-town civil war memorial on OrleansHub
Orleans County on Political Graveyard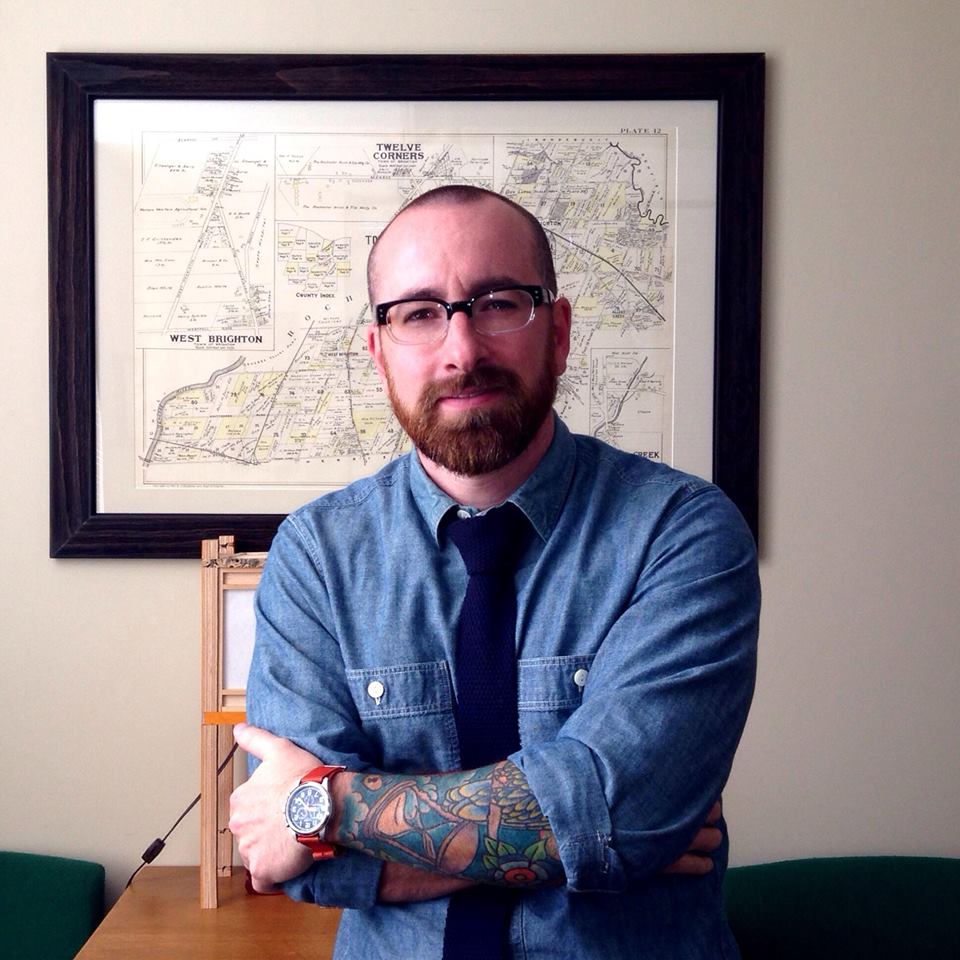 Chris Clemens is the Founder/Publisher of Exploring Upstate. From his hometown in Rochester, he spends as much time as possible connecting with the history, culture, and places that make Upstate New York a land of discovery. Follow him on Twitter at @cpclemens