by Ann Stachowski
New York is home to some spectacular geography, and the lay of the land has definitely shaped our local economies and histories. Let's start exploring in my home, the western Finger Lakes.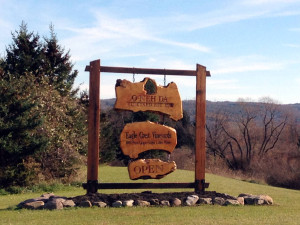 O-Neh-Da Vineyards and Eagle Crest Winery perch on the western slope of a moraine, overlooking Hemlock Lake. This vineyard and winery used to provide sacramental wine for Conesus's St. Michael's Mission and the Catholic diocese, but have branched out to offer the public a delicious selection of wines. O-Neh-Da is only one of many Finger Lakes vineyards and wineries, and the wine is only one of the many things this beautiful region is known for. Many of the Finger Lakes have peaceful walking trails and other nature preserves for people to explore – and I highly recommend it!
Western New York also is home to many gorges. I've spent many summer hours in Stonybrook and Letchworth state parks, and the world knows Watkins Glen – for its race track, if not its geographic beauty. Ithaca, New York's slogan is "Ithaca Is Gorges," as a punny nod to the many beautiful gorges and water formations in and around the city.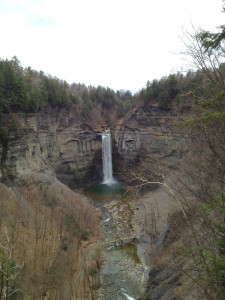 As anyone who lives in Upstate New York knows, winter is an interesting time of year, and it lasts far too long. Ice, snow, and cold are endemic to the area, and we've adapted to handle it all. However, without an exceptionally long cold spell, we wouldn't have most of the stunning geography of the Finger Lakes region.




About two million years ago, this area of Western New York was covered in ice. Glacial flows reached down through the state, and as they receded they carved out our Finger Lakes, scenic gorges, and many of our rivers and waterfalls. The northward-flowing Genesee River was partially formed and rerouted by the glacial mass as the ice advanced and retreated across New York all those millions of years ago.
These water features have influenced modern New York in many different ways, from creating a booming wine industry to the tourists who flock to our state parks every summer. The Genesee River in particular has a history of economic facilitation going back thousands of years, and is currently responsible for the existence of Rochester, New York's history as a mill and shipping town. Rochester has spent a significant amount of time and money in recent years to revitalize and conserve the river, creating many parks on the riverbanks for residents and visitors to enjoy.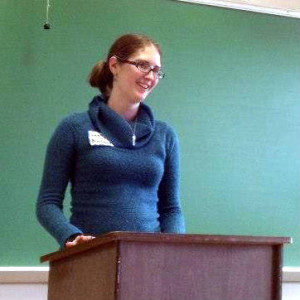 Ann Stachowski is a Finger Lakes girl, born in Rochester and raised on the hills around Conesus Lake. She spent six years at SUNY Brockport, and escaped with dual Bachelors in Psychology and History, and a Masters in American History. She currently lives outside of NYC with her husband, cat, and many toy dinosaurs.