by Chris Clemens
If you've been let down by your wish results after blowing out birthday candles or tossing a penny in a fountain, you still have some options left for winning that lottery jackpot. Somewhere up in Canada a while back, the tradition of leaving one's shoes up in a tree after making a wish became a popular practice. It didn't take too long for the tradition to make it's way south of the water into New York.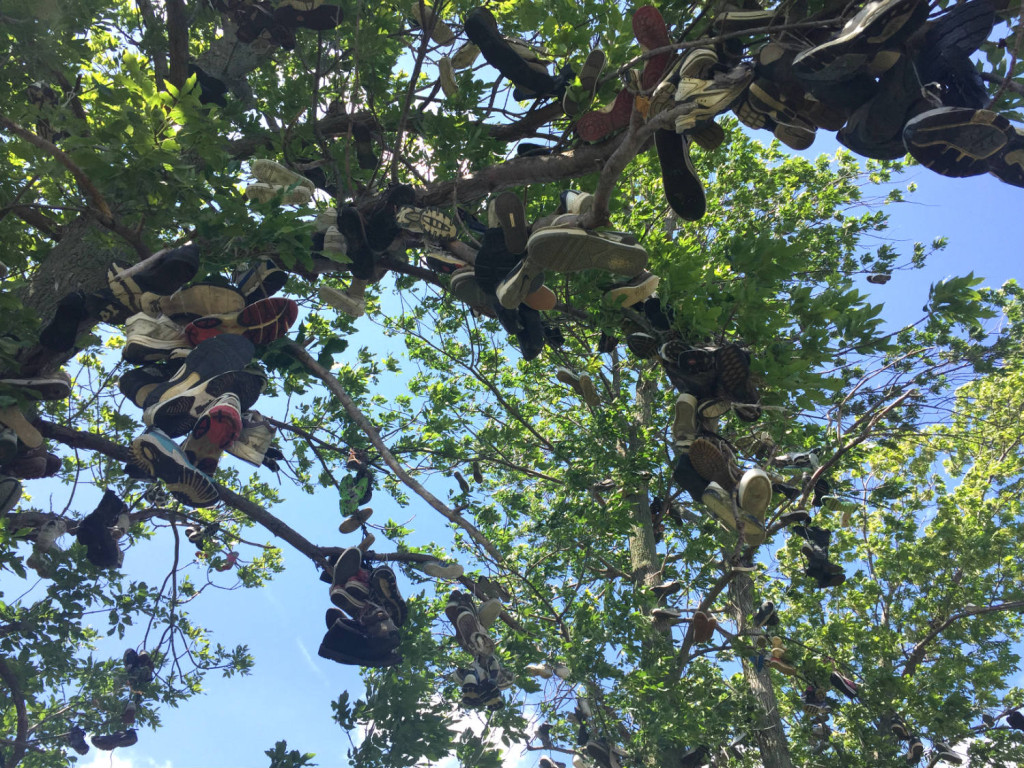 Lyndonville is a small town in Orleans County that snuggles the south shore of Lake Ontario. A relatively new addition to the state, it was founded in 1903 and named for the original settlers' home back in Lyndon, Vermont. Today, the population hovers just under 1,000 people, which is probably less than the number of shoes in a collection of trees a few miles north of the village.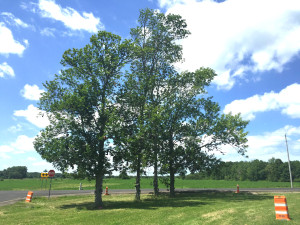 Back in the fall of 1986, Diane Bane had caught wind of the shoe throwing thing while watching a tv show about Canada. Thinking it would be cool to have something similar here in New York, she cleaned out a closet and convinced her boyfriend at the time to find them a tree where they could unload a few of the shoes she was prepared to part with. Apparently after they tossed nine of her own pairs, Bane went around to locals in the neighborhood asking if they would donate any shoes so she could toss them up in the tree as well.
The story of the origin of the shoes remained a bit of a mystery for a while because a local conservation officer didn't find the prank very amusing. Apparently he vowed to arrest whomever started the tradition and charge them with littering, but after a few years of the trees collecting more and more footwear, Lyndonville as a whole started to embrace the idea of leaving it and even celebrating it.




Regardless of the original intention, local lore suggests that all you have to do is tie the laces of your shoes together, make a wish, and toss them up. If they catch a branch, your wish will come true.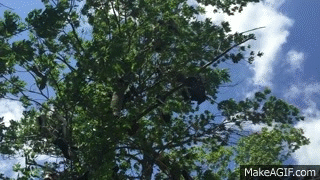 Today, the four trees located in a patch of lawn where Foss Road meets Lake Shore Road have possibly more shoes than they do leaves. Boots, running sneakers, Converse and casuals all hang from the branches while shoes that don't have laces end up nailed to the trunks. Though, I'm not sure if wishes come true by nailing shoes, or if that has just become more of a rural art installation of sorts.
If you want to become part of an Upstate New York landmark, the Shoe Trees of Lyndonville is an instantly fun way to make it happen. While I have added a pair on two different occasions, my wish was only that you would find this blog post and be inspired to go explore yourself! If you still have more shoes and wishes, it's a bit of a drive, but East Amherst also has a single shoe tree by the side of a road in someone's yard.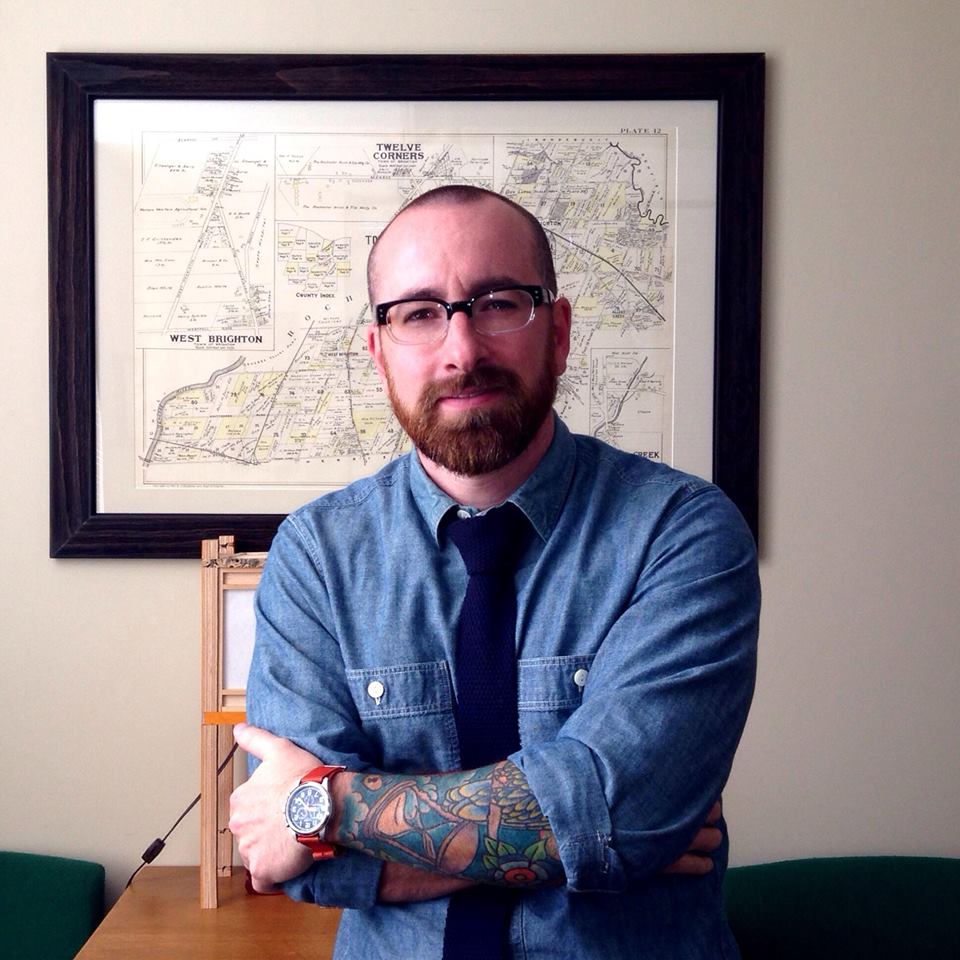 Chris Clemens is the Founder/Publisher of Exploring Upstate. From his hometown in Rochester, he spends as much time as possible connecting with the history, culture, and places that make Upstate New York a land of discovery. Follow him on Twitter at @cpclemens