by Chris Clemens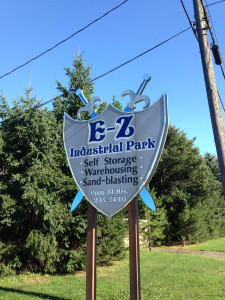 The 1938 novel by T.H. White really has nothing to do with New York, but Rochester has it's very own homage to the story, joining a small, scattered worldwide collection of swords stuck in stones. The Saint Galgano Chapel in Italy has one, the Brampton Flight Centre in Canada had one for a short time and this New Zealand tombstone has one. For a few years now, the E-Z Mini Storage on Howard Road in Rochester also has a sword in the stone.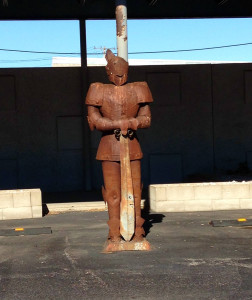 The signage for E-Z Mini Storage is a shield with swords, so it's pretty easy to spot from the road. A bit further back, a knight's armor guards anyone who might test their might at jumping the fence to a mini storage unit.
But, out front of the sort-of-knight-themed mini-storage company and metal fabricator, the boulder beckons to be reckoned with a feat of strength.




There doesn't seem to be much info available on the roadside attraction, but that didn't stop me at all from going to find it. I reached out to the company in hopes of finding more information but never heard back. So, for now, how about we pretend that only the rightful mayor of the city has the power to extract the sword from the stone?
Resources and Additional Reading
Self Storage Sword In a Stone on Roadside America
15 Secret Things in Rochester You Didn't Know Existed
EZ Sword in the Stone on geoview
Sword in the Stone, Rochester, NY on 180 Out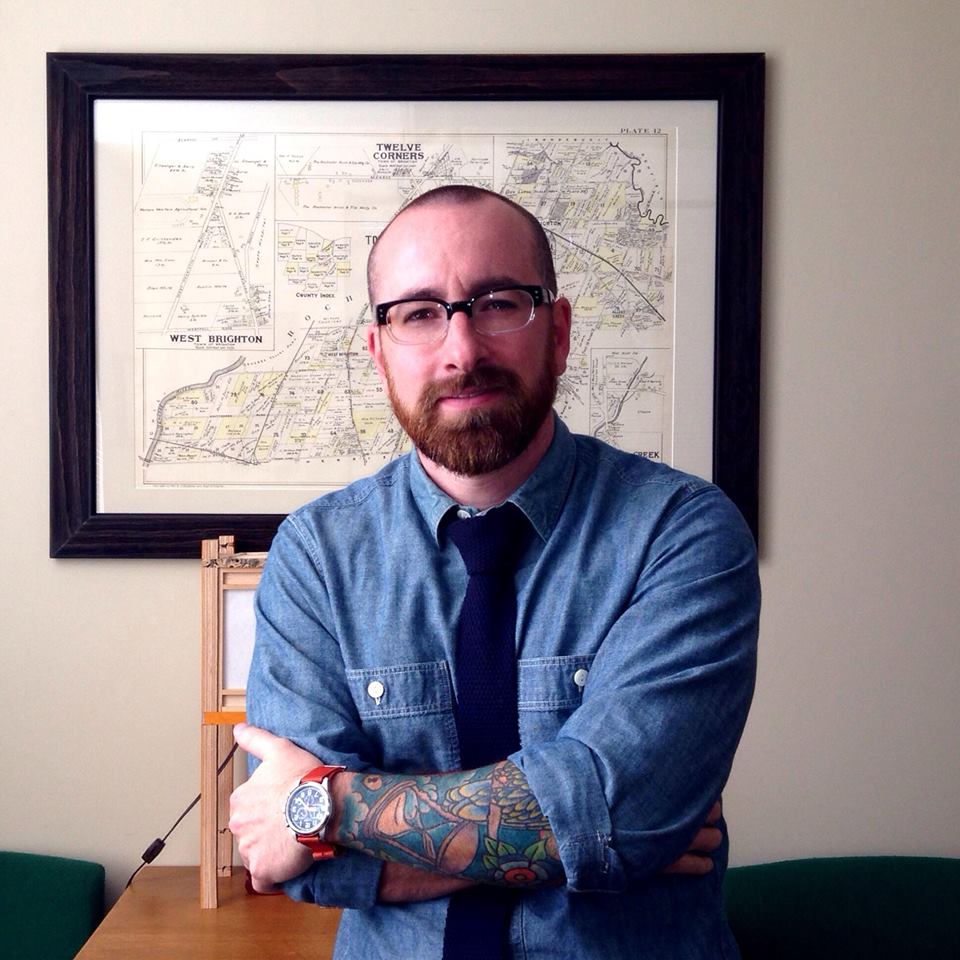 Chris Clemens is the Founder/Publisher of Exploring Upstate. From his hometown in Rochester, he spends as much time as possible connecting with the history, culture, and places that make Upstate New York a land of discovery. Follow him on Twitter at @cpclemens