by Chris Clemens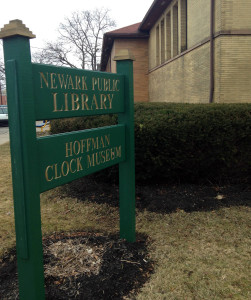 Did you know there are literally thousands of museums in New York?? There are quite a few 'little' museums that are established yet still a bit unknown and some of those are my favorite to discover. Some are in neighborhood historic houses, or in an unsuspecting Main Street storefront, or even in the back room of a public library. And, that's just the case with the Hoffman Clock Museum, located in a separate section within the Newark Public Library in Wayne County.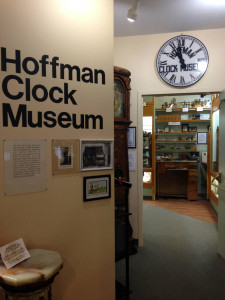 Hundreds of different time keeping pieces, ranging from pocket watches all the way up to grandfather clocks, make up the unique collection that is the Hoffman Clock Museum. Since its inception at the library in December 1954, the unusual museum is largely the collection of its namesake.
Augustus Hoffman was a watchmaker and jeweler who operated in Newark for decades, all the while amassing one of the most unique collections of timepieces in the region. At the time of his passing, he ensured that the collection would go on to be enjoyed by all and donated his compilation of chronographs to a trust that created the museum we can visit today.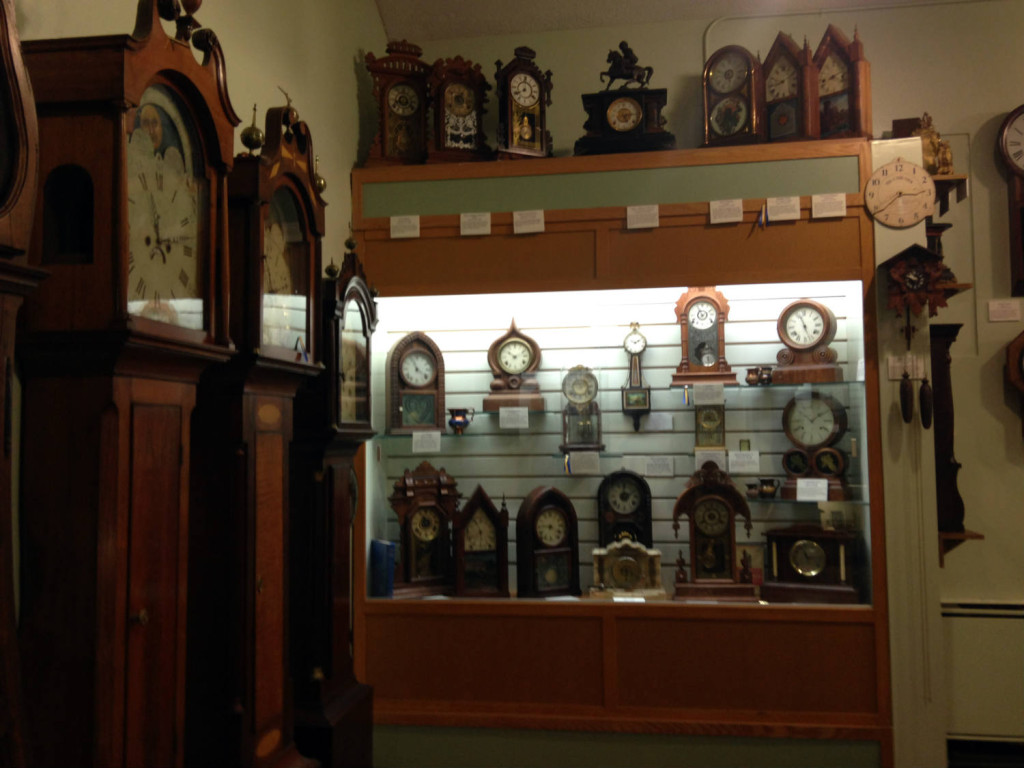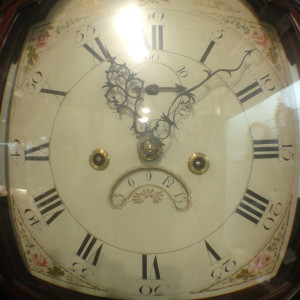 The tiny museum is a fun, somewhat quirky stop-off but it's also a fascinating glimpse into New York and the clockmakers that once practiced their craft here in the state. Clocks by Asa Munger of Auburn, Abner Jones of Bloomfield and Henry Loomis of Frankfort are all part of a collection of clocks that tells not only the story of of fine craftsmanship, but also of our region.
There are Ithaca Calendar Clocks, "banjo clocks" and a working 1910 International Time Clock first manufactured in Oneonta that you can actually 'punch in' on with a time card. A French marble table clock once owned by Grover Cleveland is in the collection, as well as a German clock made in 1830.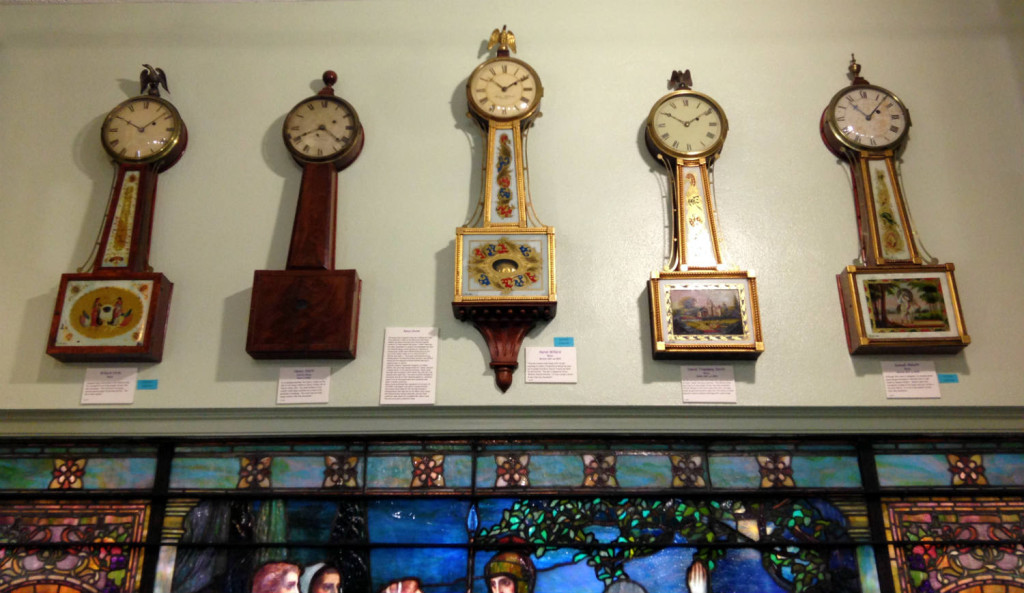 Entrance to the museum is free, so you basically have no excuses for not checking out a super fun little collection of timekeeping history. The sounds of hundreds of clocks working in unison is pretty cool at any of time of day, but if you can arrange your visit to be there at noon, you may find it…..alarming!
Resources and Additional Reading
Hoffman Clock Museum website
Ithaca Calendar Clock Company website
Banjo Clocks on Wikipedia
Newark Public Library website
Unknown Museums of Upstate New York [book] by Chuck D'Imperio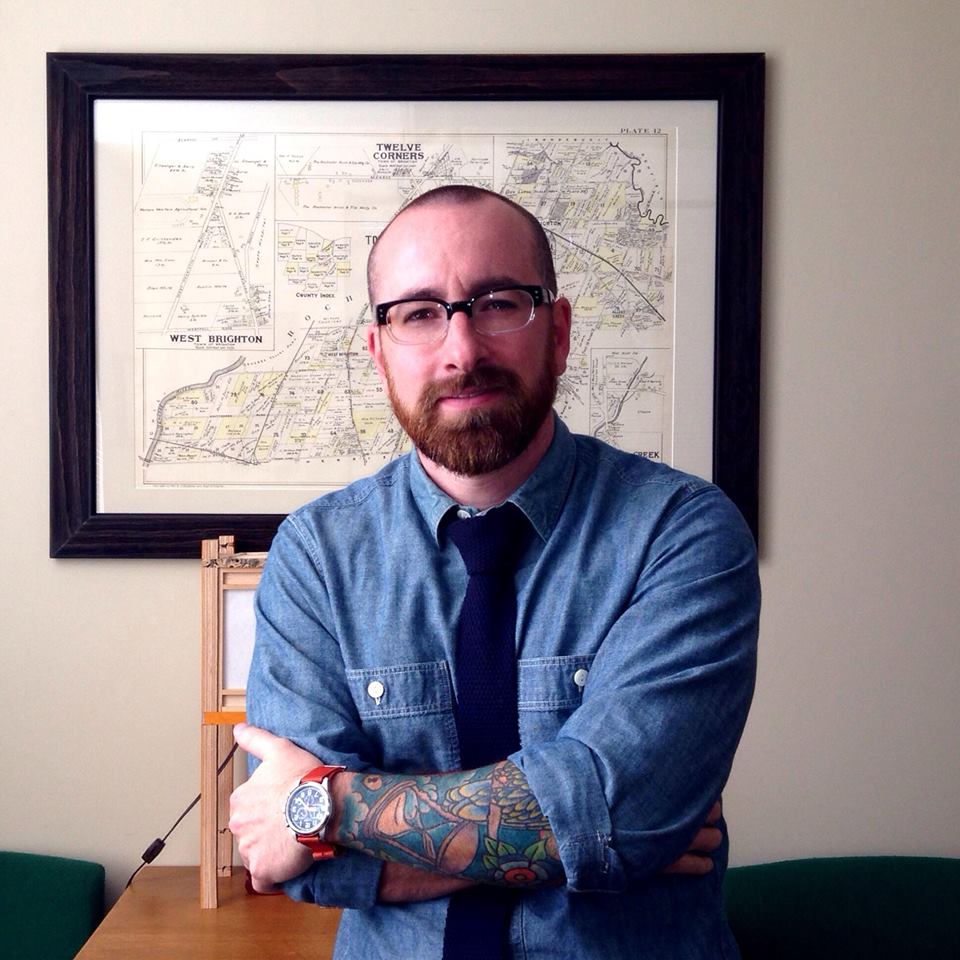 Chris Clemens is the Founder/Publisher of Exploring Upstate. From his hometown in Rochester, he spends as much time as possible connecting with the history, culture, and places that make Upstate New York a land of discovery. Follow him on Twitter at @cpclemens