by Chris Clemens
Clifton Springs was permanently placed on the map by the famous Dr. Henry Foster. He discovered the healing properties of the sulfurous water naturally bubbling from the earth in the region. It's tough to think about the town of Clifton Springs without thinking about the sanitarium that he built, where countless people went to experience the medicinal healing of the local water. Later on, the sanitarium closed in 1974 and was converted to a senior living facility. As a result of privacy and security reasons, many people don't realize that the building is home to a historic chapel and that the chapel is home to a historic, priceless work of Louis Comfort Tiffany artwork.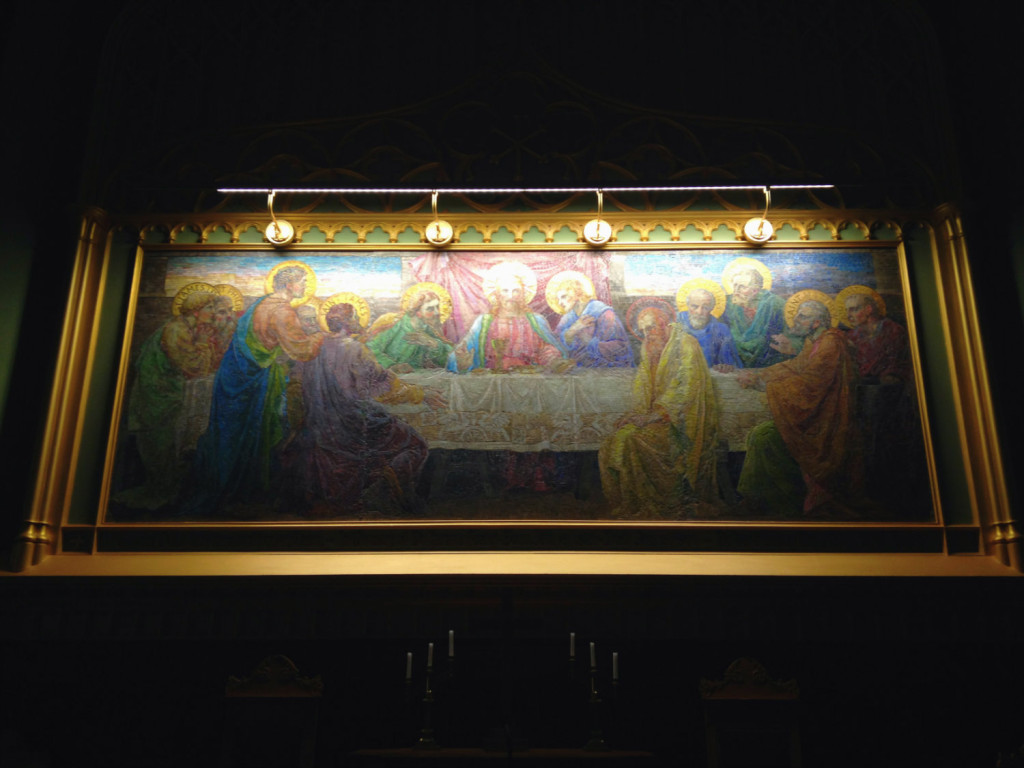 Though the exact date of creation is unknown, one expert believes the mosaic was created in 1898. Using Tiffany's tiled glass style of artwork, the 16 foot wide by 6 foot tall multi-color mosaic depicts the scene of The Last Supper. First painted by an employee of Tiffany's named Fredrick Wilson for Tiffany to work from for the mosaic, the completed piece was donated by Mr. and Mrs. Myron Buck of Shortsville, New York in remembrance of Dr. Foster.
Amazingly, the chapel was nearly demolished during a renovation in the early 1970's. The project called for ridding the Spa Apartments of the historic room that seats about 140, but a few locals rallied and called for the preservation of both the chapel, stained glass windows and also the Tiffany mosaic. The original organ was removed during that time, though a fitting organ was latter discovered in New York City and now calls the chapel home.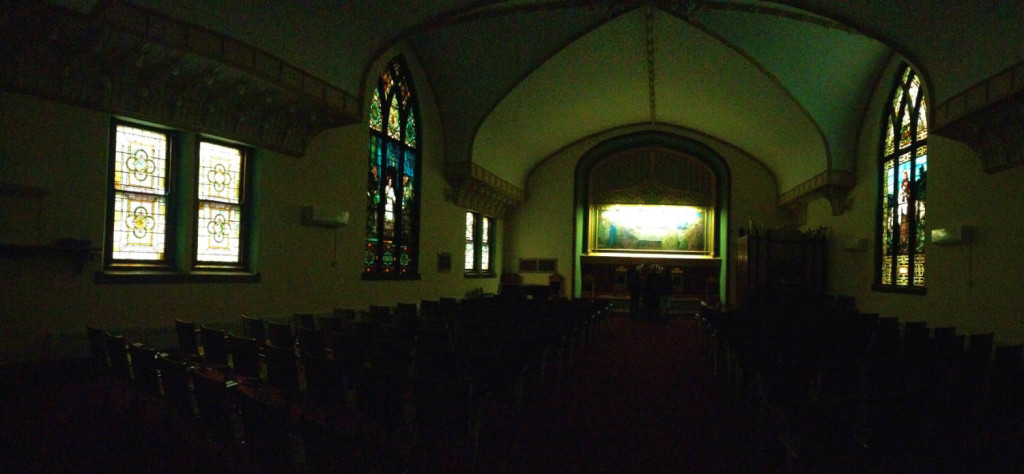 Recent renovations the last few years have ensured that the historic stained glass and the Tiffany mosaic will remain preserved for years to come.

You guys know what a big fan of Tiffany's work I've become, and being able to get in and see this one up close was a tremendous honor. Upstate is lucky to have a large collection of Tiffany gems and the Clifton Springs Spa Apartments' Chapel mosaic is high on the list
Resources and Additional Reading
Rare glass mosaic artwork….by Bennett Loudon
Tiffany Mosaic on Foster Cottage website
A Touch of Tiffany on Life in the Finger Lakes
Louis Comfort Tiffany Stained Glass in Rochester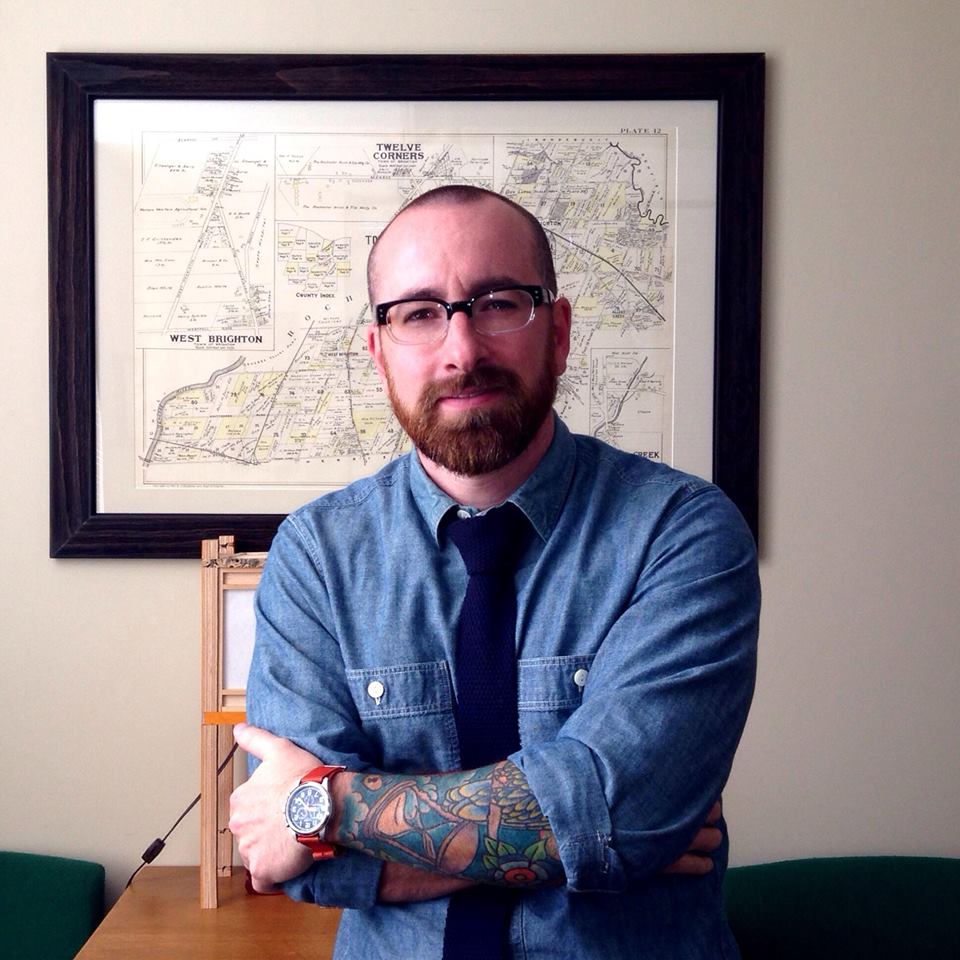 Chris Clemens is the Founder/Publisher of Exploring Upstate. From his hometown in Rochester, he spends as much time as possible connecting with the history, culture, and places that make Upstate New York a land of discovery. Follow him on Twitter at @cpclemens