by Chris Clemens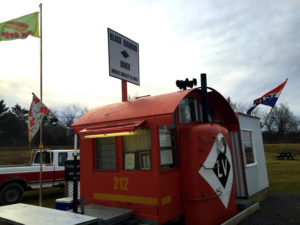 While driving through the Finger Lakes Region of New York, it's easy to work up a decent appetite. There are plenty of towns and cities to stop and grab a bite, but there are only a few eateries in between them on the rural roads where you can refuel with food. If you happen to be on Route 89 in Covert, New York and love hot dogs, you now have the opportunity to say you've eaten at the World's Smallest Railroad Diner. The Black Diamond Diner is owned and operated by local Jerry Collins and he's been serving up roadside grub for 3 years out of what is believed to be the smallest diner in the entire world to be located within a railcar.
Before I even get deeper into discussing the dogs, I reached out to my pal Roger DuPuis, a Rochester native working as a journalist in Pennsylvania. He's a huge railcar fan, so I knew he'd be able to help me understand the importance of the the RS-1 that the Black Diamond Diner calls home. He told me:
The Alco RS-1, which was produced from 1941 to 1960, was the first successful "road switcher." Smaller, slower switching locomotives would generally be limited to shunting cars around a railroad yard. Road switchers had the speed and pulling power to haul cars out on the line, or "road," in addition to yard duties.

More than 450 RS-1 units were produced, with the first 13 requisitioned by the U.S. Army during World War II. The RS-1 was the forerunner of more successful and more numerous road switchers constructed by Alco and other builders. Still, the durable and long-lived engines served lines in North and South America as well as in the Middle East.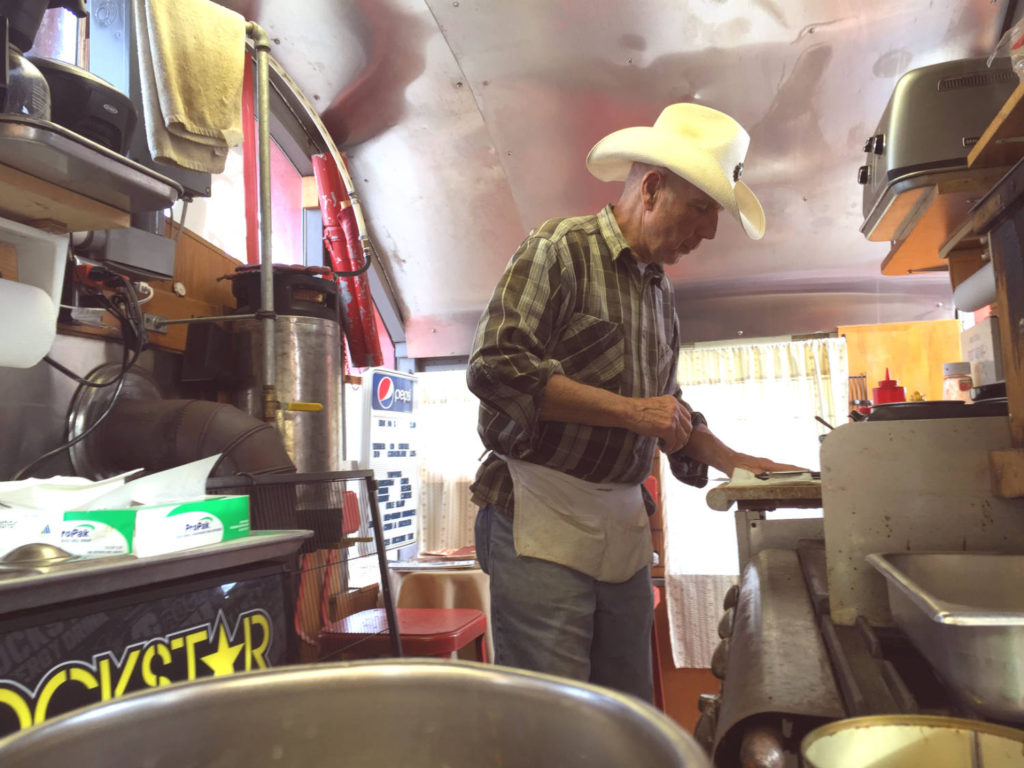 Jerry got his hands on one of the RS-1's and turned it into a dream of his. He set up shop right on the side of the Route 89 because he was always was a little bummed that there was no where in the region to get a good hot dog. He came up with the name "Black Diamond" as a nod to the Lehigh Valley Railroad, which ran through the region and had been nicknamed 'the route of the black diamond' because most of the trains shipped black anthracite.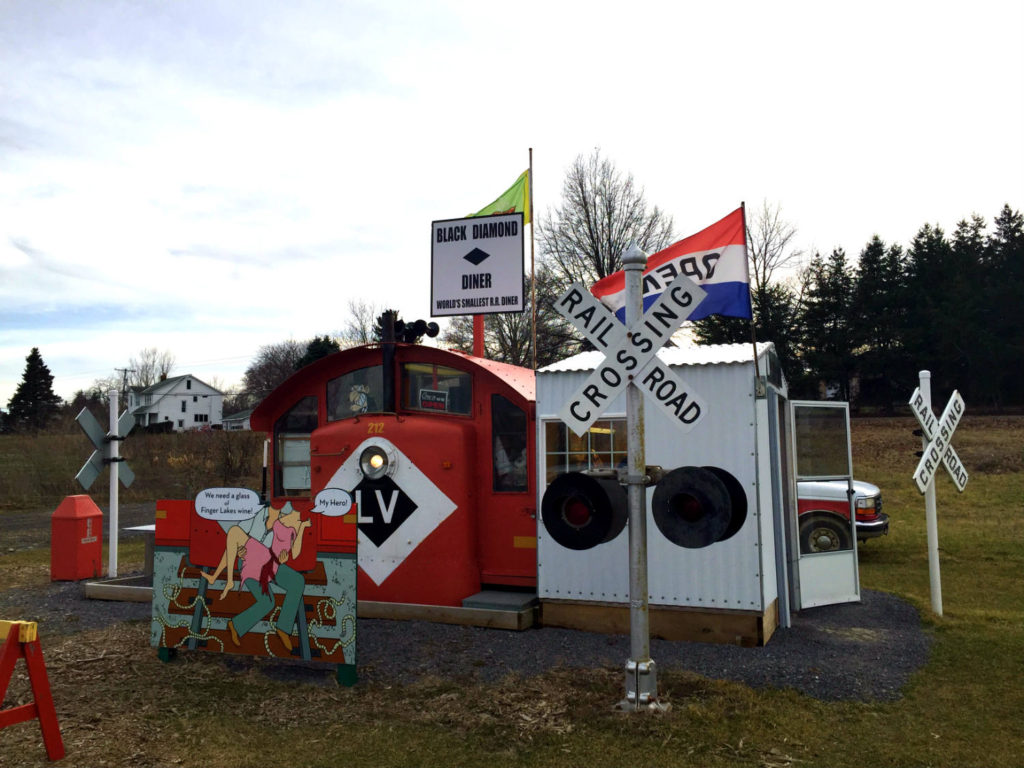 There's outside seating available with some picnic tables, but if it's a rainy day, exactly two people can sit at the corner table and stools inside the former locomotive. That table and stool set up is nearly close enough to reach right out and high-five the cook with no one needing to move. In fact, you really can't move because there's no room.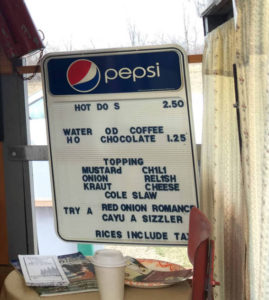 Grilling up the Central New York favorite Hoffman's brand hot dogs, Jerry serves a simple menu in his tiny roadside stand. Hot dogs will run you $2.50 and you have a few choices for toppings. Chips and a can of soda or water also come pretty cheap. You can choose your own toppings or you can grab one of the Black Diamond signature menu items: the 'Red Onion Romance' or the 'Cayuga Sizzler'.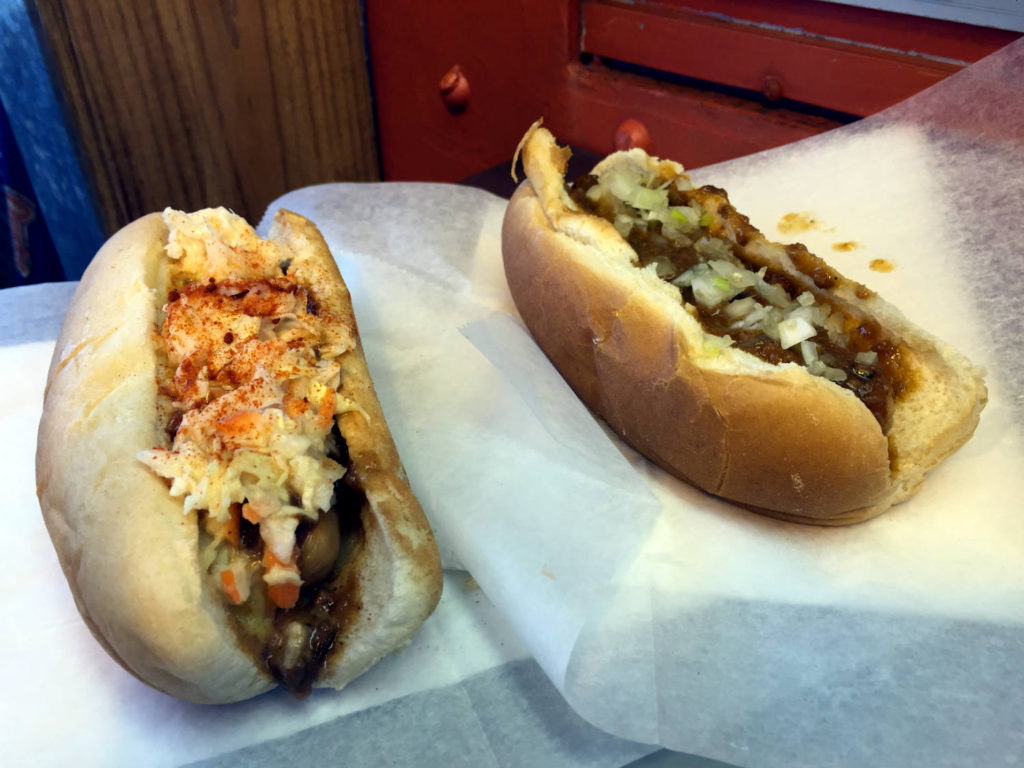 If you want bragging rights about having eaten at the world's smallest railroad diner, be sure to swing by on the weekends from "about" 11a to 4:30p during the spring, summer or fall. And, tell Jerry I said hello!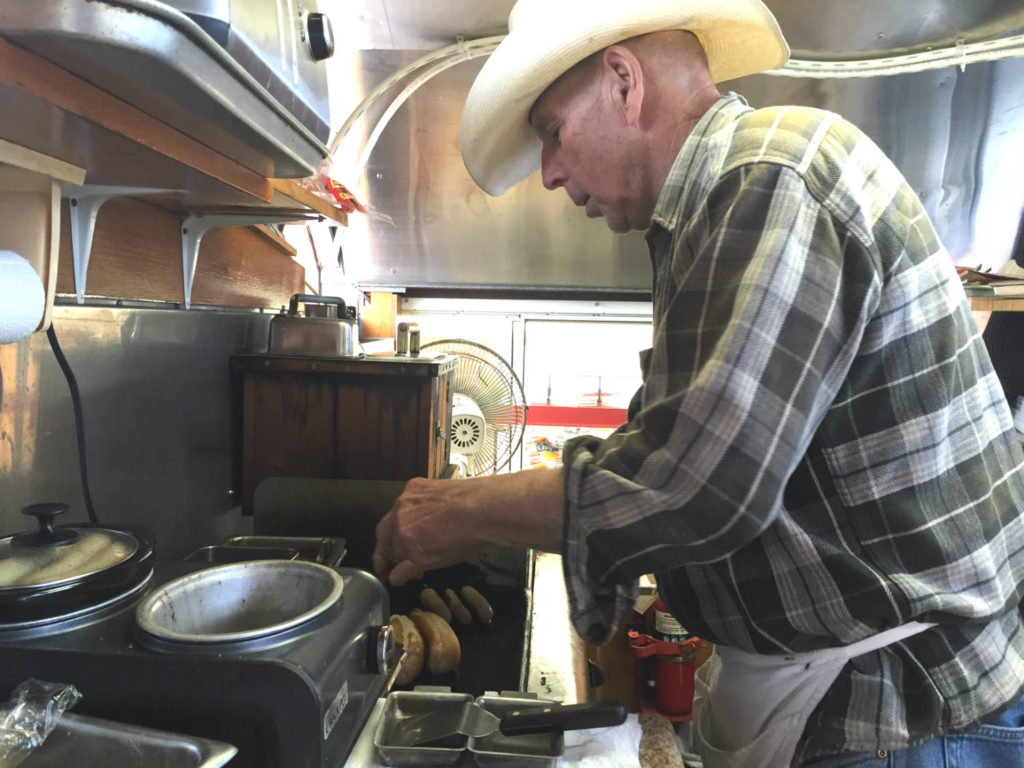 Resources and Additional Reading
Lehigh Valley Railroad on Wikipedia
Black Diamond Diner on Facebook
Alco RS-1 on Wikipedia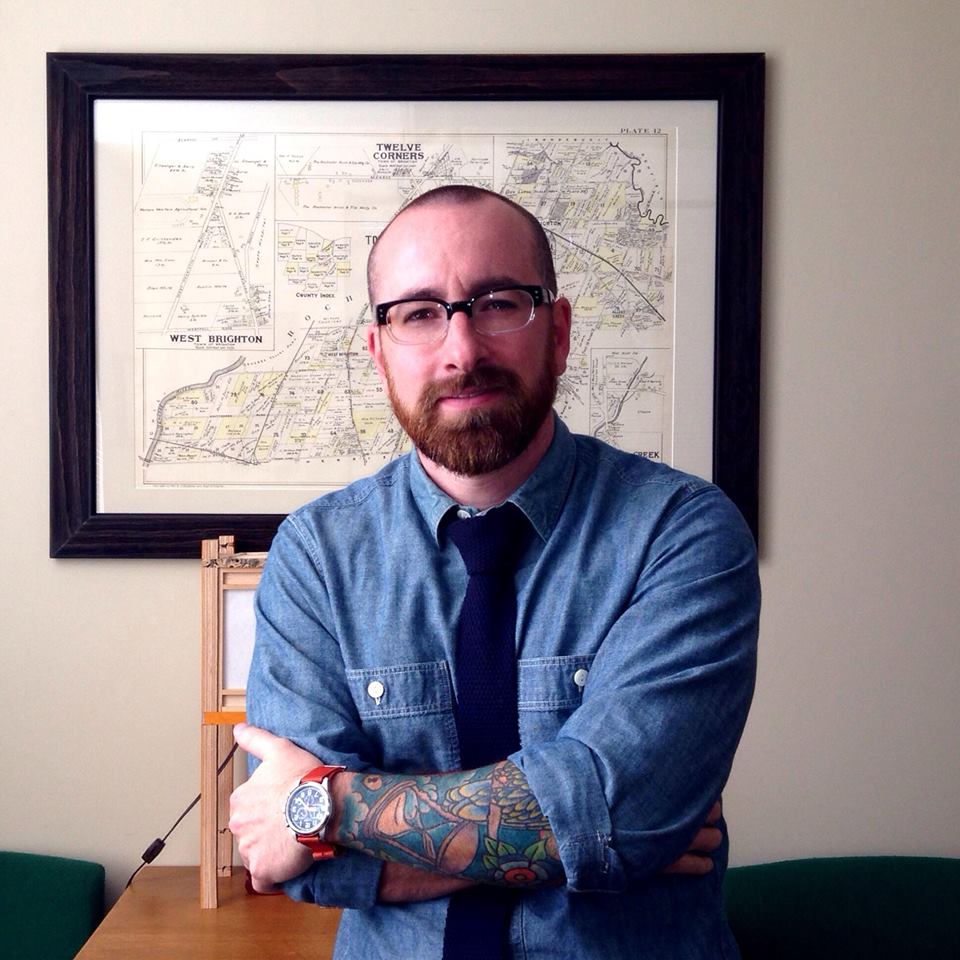 Chris Clemens is the Founder/Publisher of Exploring Upstate. From his hometown in Rochester, he spends as much time as possible connecting with the history, culture, and places that make Upstate New York a land of discovery. Follow him on Twitter at @cpclemens