This upside down traffic light in the Tipperary Hill neighborhood of Syracuse is believed to be the only green-on-top traffic signal in the world.
by Chris Clemens
The majority of the labor team responsible for the construction of Erie Canal were immigrants straight from Ireland. Once the canal was finished and the Irish were looking to settle, Syracuse became a natural choice because of its central location and access to the canal itself.
Because so many of those families hailed from the County Tipperary in Ireland, their new home in Syracuse became commonly known as Tipperary Hill. Ultimately the moniker stuck with the help of common consent.
The City of Syracuse installed a traffic signal at the main intersection of Tompkins Street and Milton Avenue in 1925.
Irish families had settled on Tipperary Hill for almost 100 years previous but the deep-rooted, politically fueled resentment that many Irish felt toward Britain hadn't waned a bit. The idea that a red light appeared above the green on the traffic signal was interpreted by many in the neighborhood to mean that Britain (red) was in some way superior to Ireland (green).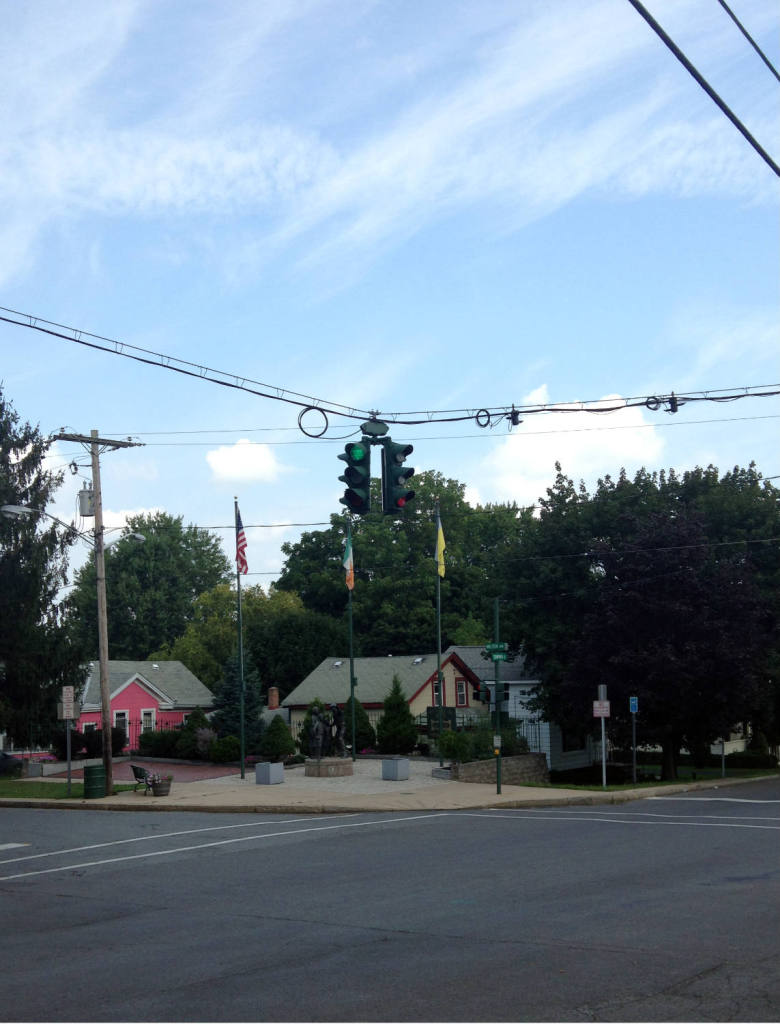 Neighborhood pride rallied immediately and the red light of the traffic signal was knocked out by thrown rocks repeatedly.
A Proposal For A Green On Top Traffic Signal
A local Alderman named John "Huckle" Ryan proposed that the green and red light positions in the signal be switched. That way green would appear above the red and the Irish pride would be put to ease.
The town agreed it was a good solution and it worked perfectly. That is, until the State of New York overruled the idea. When they caught wind of the idea, they made them change it back.
State officials highly underestimated the hubris of the neighborhood though. Taking away the solution only caused vandals to become even more incensed. Just like before, the light was broken each time it was replaced.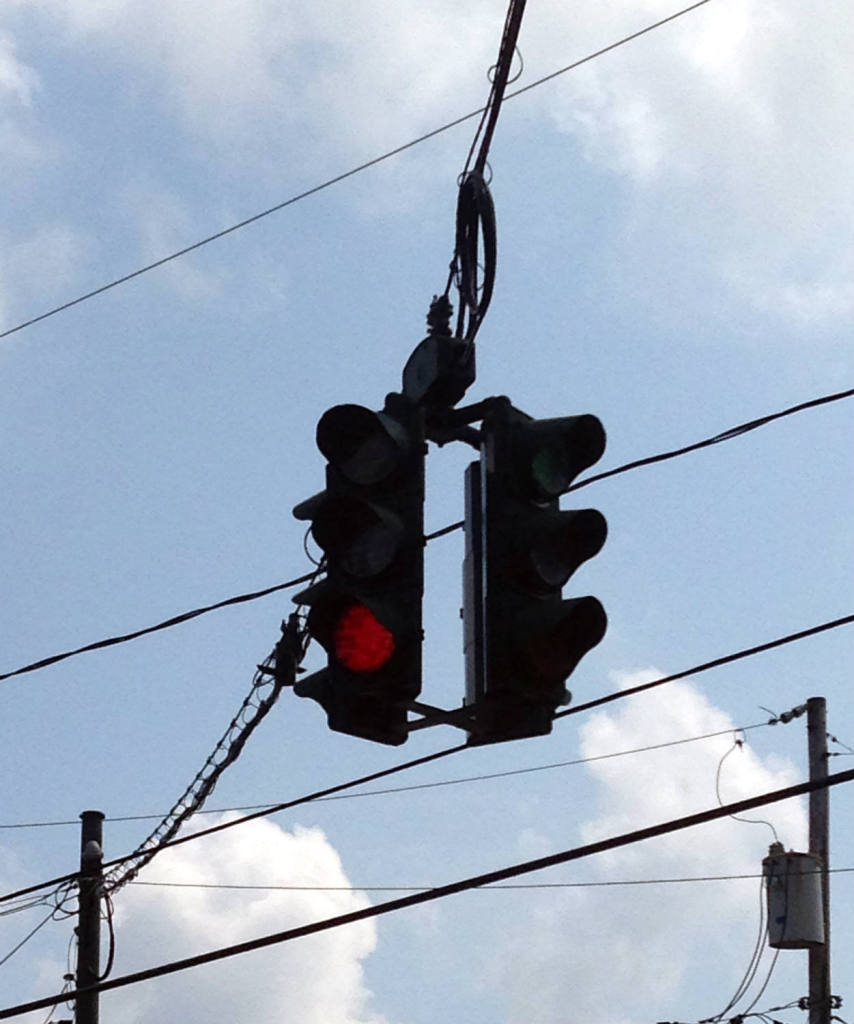 The Upside Down Traffic Light Returns
Finally, on March 17, 1928 a meeting took place with local residents and city officials.
During the meeting residents stated in no uncertain terms that the light would continue to be broken if it remained with the red appearing above the green in the signal. It wasn't so much of a threat as it was a promise.
Government officials caved. The light was changed back to showing green on top, yellow in the center, and red on the bottom. That configuration remains to this day.
It is believed to be the only place in the world where the traffic signal remains upside down.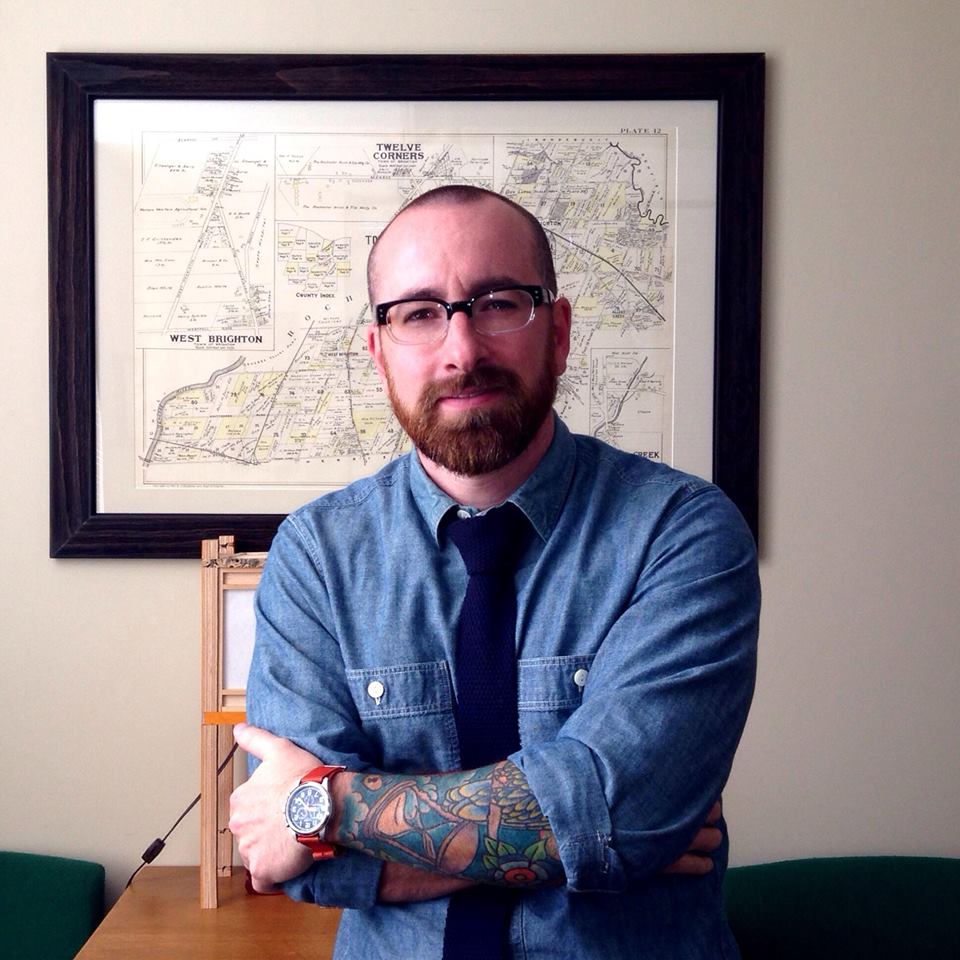 Chris Clemens is the Founder/Publisher of Exploring Upstate. From his hometown in Rochester, he spends as much time as possible connecting with the history, culture, and places that make Upstate New York a land of discovery. Follow him on Twitter at @cpclemens