Looking for new travel apps to help you explore a new place? Checkout these five favorites.
by Chris Clemens
Paper maps and gazetteers are great when you have a bad cell signal. But, when you're in a city or region with great coverage, your smartphone has a lot of useful travel apps for exploring.
Some might argue that an app takes away from the magic of discovering a new place, but I disagree. I still love showing up in a random town and walking aimlessly down Main Street. But, I've found that my smartphone has given me a new set of resources I didn't have ten years ago.
All of these apps are great for traveling in any state and some even in other countries. But while you're exploring the regions in Upstate, you might find these five apps to be useful on your adventures.
Travel Apps To Try
Waze
This GPS app was initially released in 2006, but it's undergone substantial changes. While it offers turn-by-turn navigation just like Google Maps and Apples Maps, the Waze app has a bunch of other really great features. Much of the data inside the app is crowdsourced so users are uploading information in real time. When a car is broken down in the shoulder, a Waze user driving ahead of you can mark the hazard's exact location. As you approach, Waze will warn you of a "disabled vehicle in the right hand shoulder in a quarter mile."
It allows users to update bridges that are under repair, or even a cop sitting on the side of the road looking for speeders. It can show you homes for sale, or even just where to get coffee. Just recently, Waze partnered with music streaming service Spotify. Now, you can control your new Road Trip Playlist right within your navigation app.
If none of that sells you on a free app, just last year Waze added the feature to allow users to record any voice. That means your turn-by-turn directions could be from your mom. Or, if you wanted to make it weird, from yourself.
Cost: FREE
Platform: Android and iOS
---
Wikicompass
Wikipedia isn't always 100% accurate, but it's still a great way to find interesting facts. What most people don't realize, is that there are Wikipedia pages for things all around you. Imagine standing in downtown Schenectady, and being able to visualize all of the Wikipedia pages right in your vicinity. Thanks to Wikicompass, now you can!
Simply open the app, and a GPS location shows you pins in your area of places to explore that have Wikipedia pages. I recently found out the Post Office in Akron is a bit unique in its architecture. I never would've thought to look up the Post Office ahead of time, but while standing on Main Street in Akron, I noticed the pin and read up.
In fact, this one is probably my favorite travel app.
Cost: 99 cents
Platform: iOS only
---
GasBuddy
Ever notice how different the price of gas is from town to town? Or, even region to region?
The GasBuddy app gives you up-to-date information about gas prices wherever you may roam. If you're specifically in need of 93 grade gasoline, you can even narrow your search to that. Factors like free air for your tires, electric car charging stations, and whether or not there's a convenience store available are all collected by users.
This app might not seem necessary, but it might help you save a few bucks on fuel! Plus, it helps you keep track of your own car's stats and even can alert you about recalls.
Cost: FREE
Platform: Android and iOS
---
National Parks Service Tours
Like all the apps listed here, this one will be great for exploring any state. But, specific to New York, it offers a bunch of cool virtual tours of National Parks in our backyard. This app features really cool audio tours of specific places in each park. You can listen to snippets explaining the history of interesting stories onsite.
While it could be used without going to the park itself, I've found it to be very cool to help me learn more while I'm there. Sometimes docent lead tours are fun, but it's also fun to go at your pace and this app let's me do exactly that.
Admittedly, there aren't many sites located in New York, but if you're looking around the country for new locales, it will keep you busy for a while.
Cost: FREE
Platform: Android and iOS
---
Roadtrippers
This app is a bit more involved than the previous ones in this list, but a few extra steps makes trip planning pretty fun. Roadtrippers launched in 2012 and since then has amassed over 160,000 users, making it one of the fastest growing travel apps ever.
By logging into your free account on their website, you can create a travel itinerary of unique stops.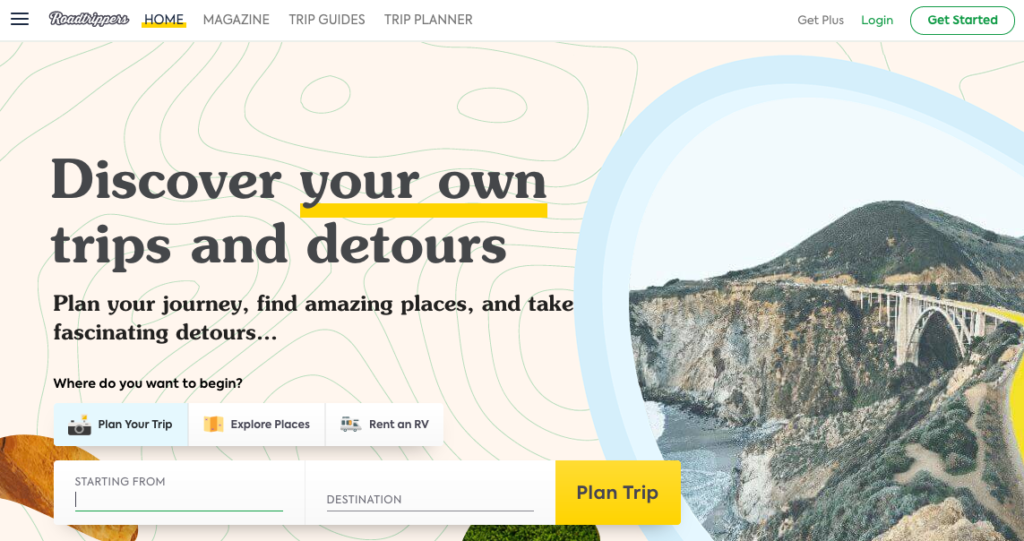 With a pre-written itinerary, on the day of your trip you can just open the app hit "begin". From there, using a turn-by-turn navigation program powered by MapBox, the Roadtrippers app will steer you to each of your selected destinations.
Cost: FREE
Platform: Android and iOS
---
Hope you'll find some enjoyment in these travel apps and helps you discover a new place in your travels!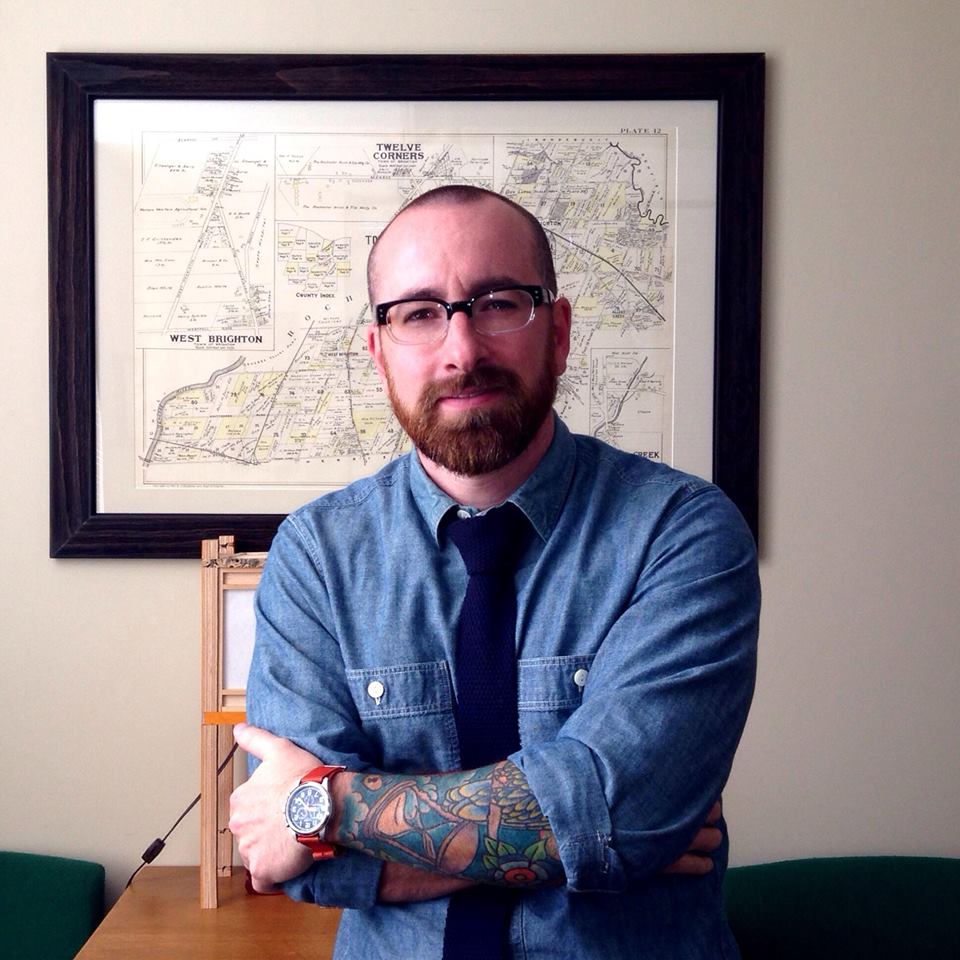 Chris Clemens is the Founder/Publisher of Exploring Upstate. From his hometown in Rochester, he spends as much time as possible connecting with the history, culture, and places that make Upstate New York a land of discovery. Follow him on Twitter at @cpclemens