by Chris Clemens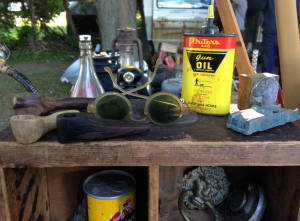 As if the East Avon Flea Market itself wasn't unique enough, it takes place each Sunday morning and afternoon on the site of one of the few Drive-In Theatres left in all of the country. The Vintage Drive-In serves moviegoers in their vehicles once the sun goes down, but as the sun is coming up on Sunday mornings, the landscape is quite different.
The town of Avon lies just south of the City of Rochester in Livingston County, but it was actually called Hartford when it was first settled in 1785. It wasn't until 1808 that it was reorganized to its present day proper name. One of the communities on the eastside of Avon is well known to deal-seekers and 'pickers' for its flea market, which is easily one of the largest within an hour's drive. Claiming attendance at upwards of 5,000 visitors in a single day, people come from neighboring counties to find a deal.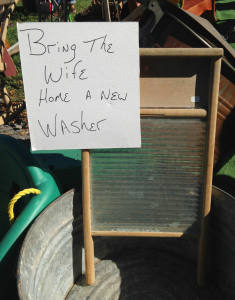 The Flea Market website insists that you get there early (it mentions getting there before 8:00am) to get the best deals but I arrived right at 8:00a and after an hour of walking around, there were still vendors continuing to set up. Around 10:30a I heard one vendor exclaim to another, "OK! It's just about rush hour, let's get ready to sell!", so I'm thinking if you arrive at 9:00a you'll have more than enough time to haggle on those old cupboard door knobs or that VHS copy of 'An American Tail' you've been wanting.




Free admission gets you access to hundreds of vendors and live music. Public bathrooms and a little snack bar area are available, however, there's a few local food stands that you'll want to be sure to hit before grabbing your hot dog. Duke's Donuts is always battling a long line, in part because they're one of the few who sell coffee and also because you can smell their ridiculously tasty round treats from nearly every corner of the market. Mr. and Mrs. Joller of Attica bring their 'maple products' which a cotton candy-like treat they call "Maple Fluff" that I don't see how it's possible to pass without buying.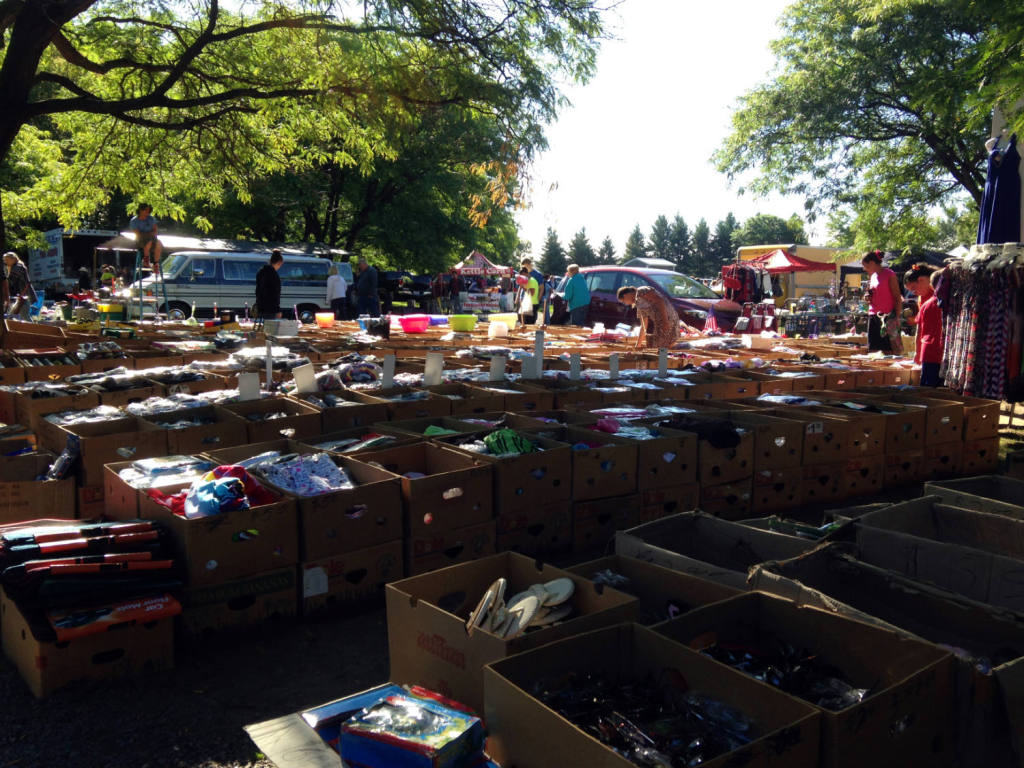 Stacks and stacks of digital media like DVDs, XBOX and Playstation games and even old original Nintendo games (man, I wish I had saved mine!) are scattered amongst bottle collectors, countless tables of oil-stained old tools, ammo casings and knives, housewares, crafts (I found a really cool homemade table lamp made of reclaimed items) and just about anything you can possibly imagine flank the rows and rows of vendors. If you really wanted to hunt and look at it all you could easily spend four hours here digging through stuff.
The Flea Market is seasonal and usually runs from early-May to mid-October, be sure to check their website for updated info and go 'like' them on Facebook!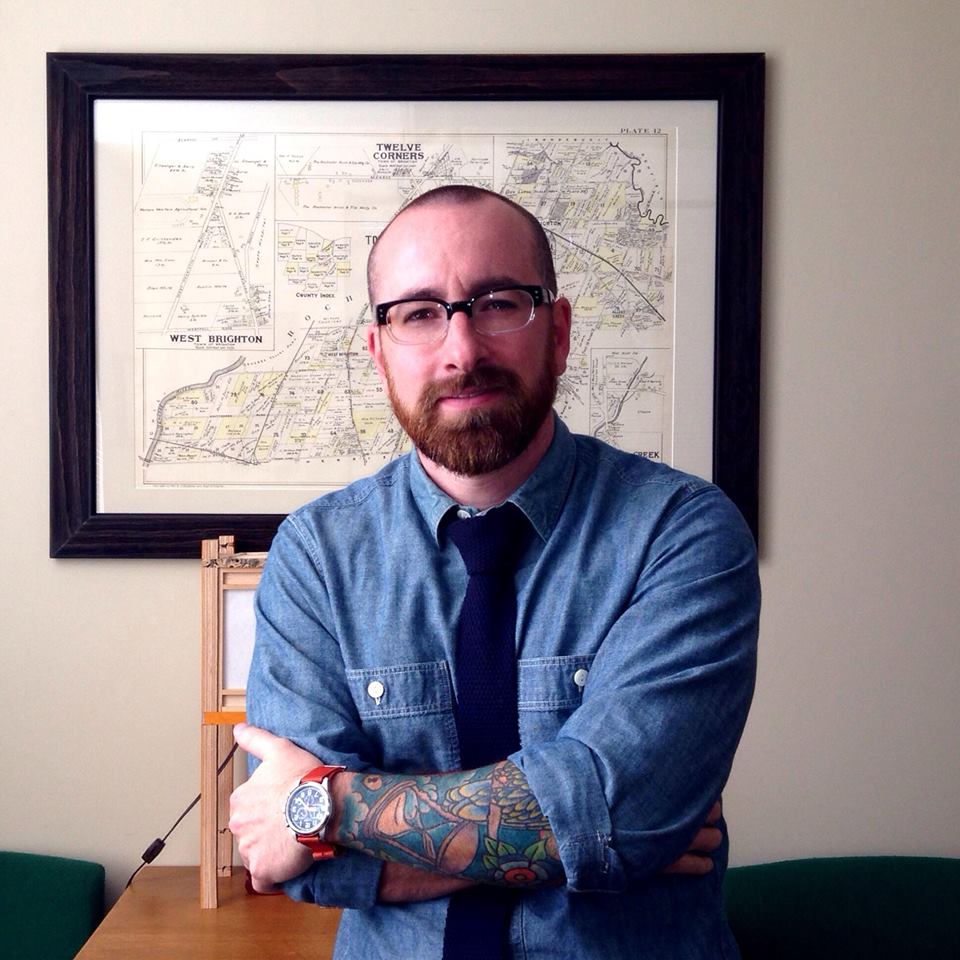 Chris Clemens is the Founder/Publisher of Exploring Upstate. From his hometown in Rochester, he spends as much time as possible connecting with the history, culture, and places that make Upstate New York a land of discovery. Follow him on Twitter at @cpclemens