This religious statue can be found on the secret sidewalk in Charlotte along Lake Ontario in Rochester.
by Chris Clemens
To the north of Rochester lies the lakeside neighborhood of Charlotte (pronounced by locals as: "sha-LOT".)
Before the City of Rochester was established, it was believed the lake access at the mouth of the Genesee River would be a major port. Most at the time believed it would provide necessary access for shipping and commerce. Instead, the Erie Canal that ran through the center of what is now Rochester usurped the importance of the port.
As a result Charlotte became a popular vacationing spot instead of a major port.
In fact this spot used to be so iconic it was called "the Coney Island of the West". Roller coasters, public bathing, restaurants, and hotels once filled the land that is now Charlotte Beach Park. It was a destination for everyone from the low-wage earners to the local icons of industry.
The Secret Sidewalk Of Charlotte
Lake Avenue runs north and south parallel to the Genesee River. When it ends at Charlotte Beach Park it doglegs west to become Beach Avenue. This stretch is a has lakeside properties featuring homes right out of an episode of something on HGTV.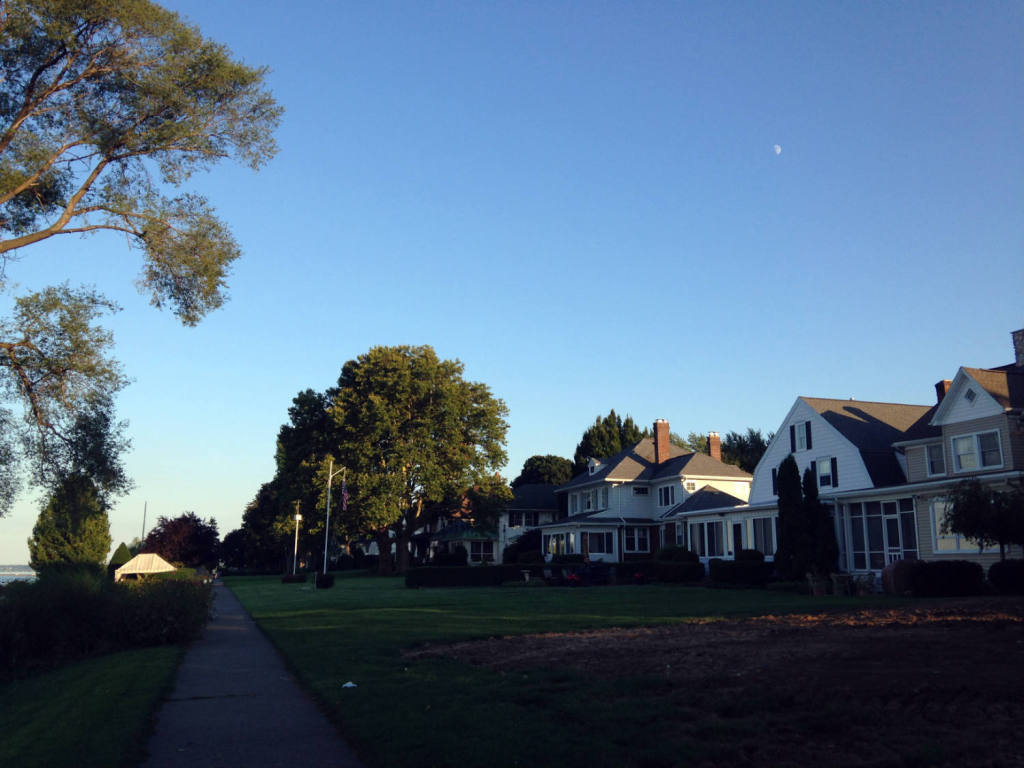 Unknown even to most Rochesterians is a 'Secret Sidewalk' along Beach Ave. It used to run along a street that since has been purchased and made into private properties.
During the process of dividing up the land, the sidewalk remained in place. Today it's still open to the public. I won't go further into the history of the sidewalk and how it came to be because you find that elsewhere. My friend Mike over at RochesterSubway already did a great job of that here.
It's kind of a weird feeling to leave Beach Avenue and be given public access to private backyards. The gardens and lawns at each of these is beautiful, and it's an experience not to be missed.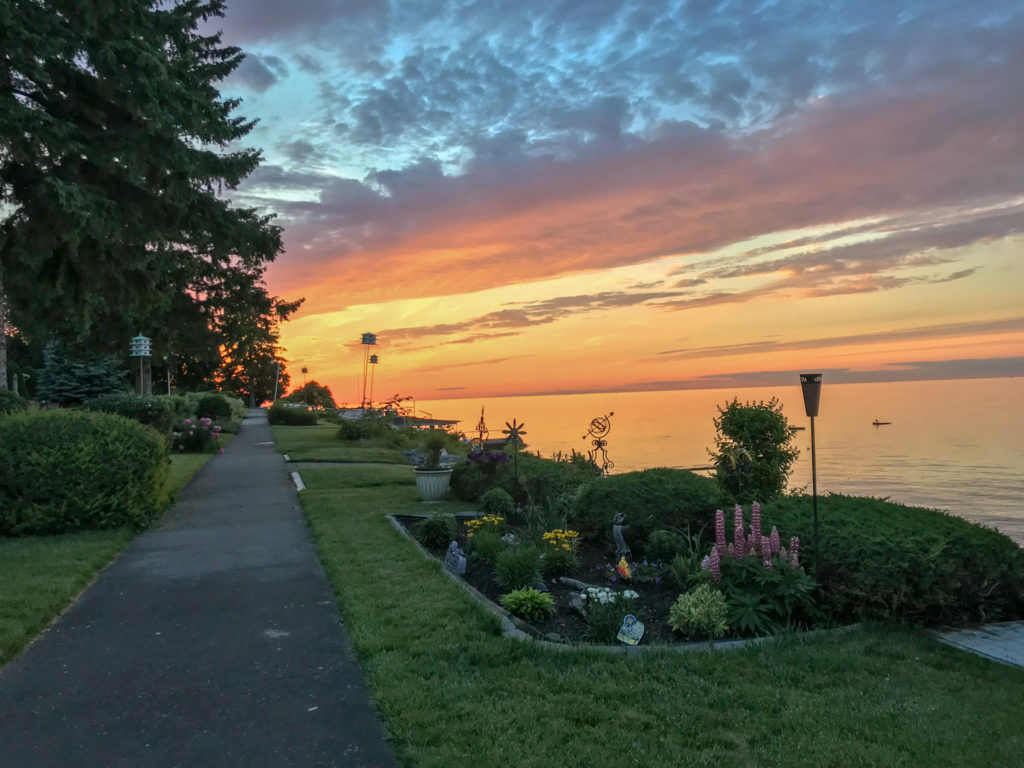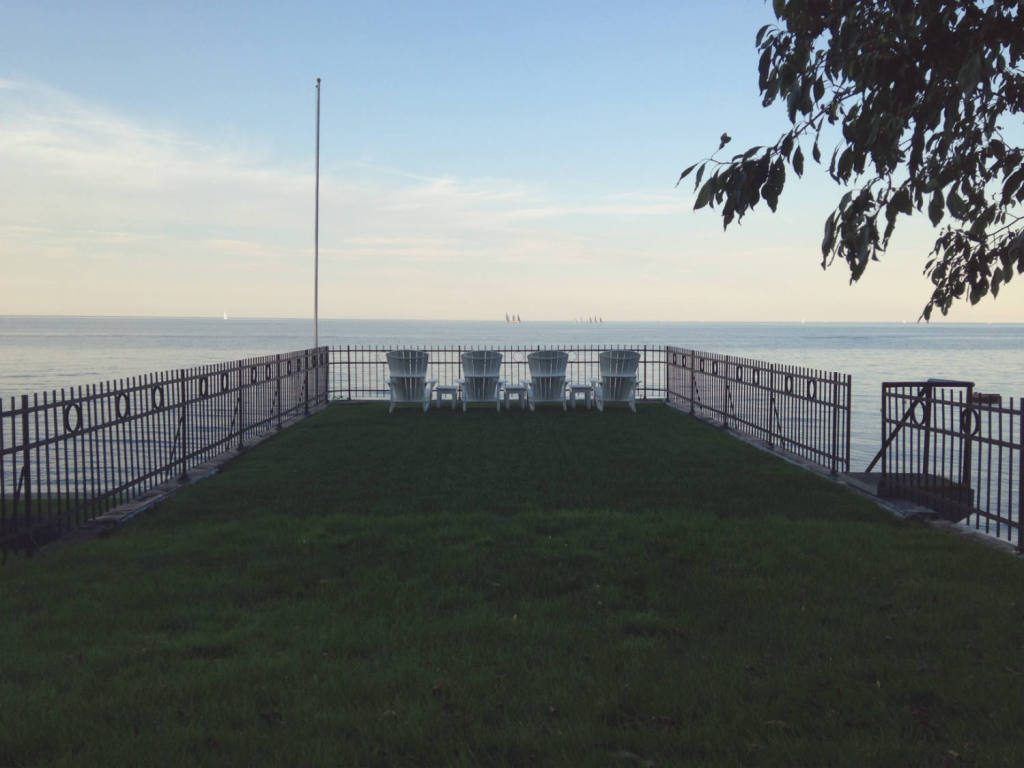 I've always enjoyed the quiet walkway along the lake. It's an odd little spot to enjoy and a lot of fun to show off to people who have never been. But there's one part of the sidewalk in particular I've always been drawn to.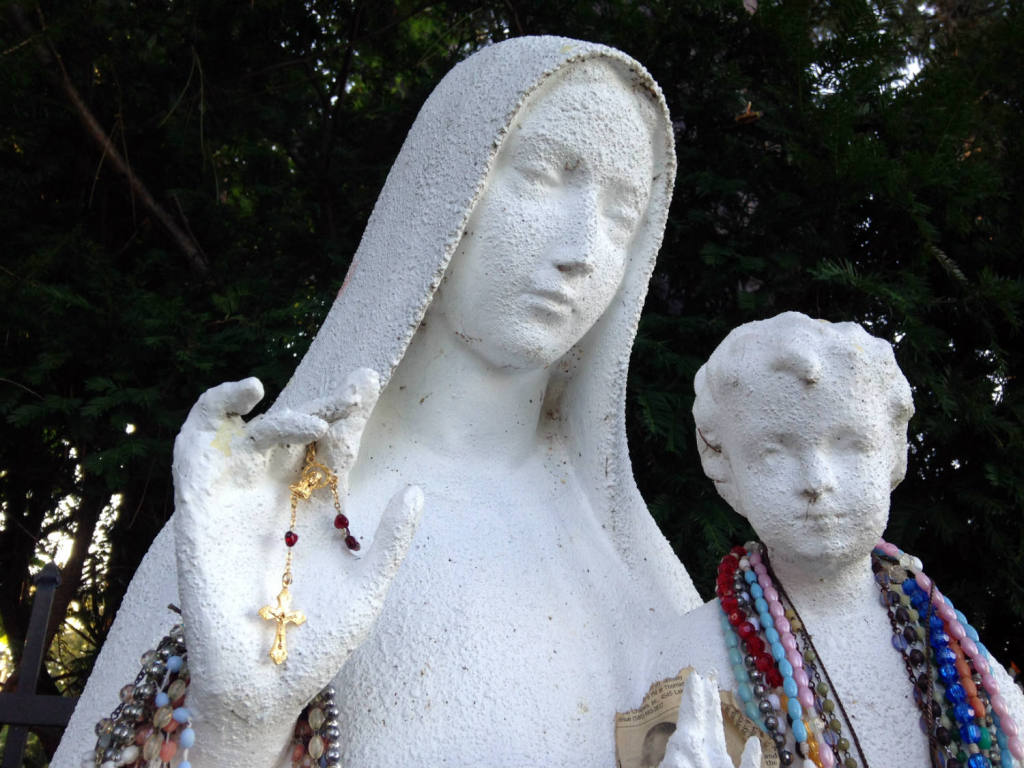 Our Lady Of The Secret Sidewalk
On a recent walk through I stopped a few locals to try and determine the story behind the statue. On the westernmost end of the secret sidewalk lived a few retired Catholic nuns. The best I've been able to determine was that there were 3-4 living in the house.
Though they remained dedicated to their religious beliefs, the sisters never decorated or added anything to the home indicating any sacred iconography. That is, except for this one one statue.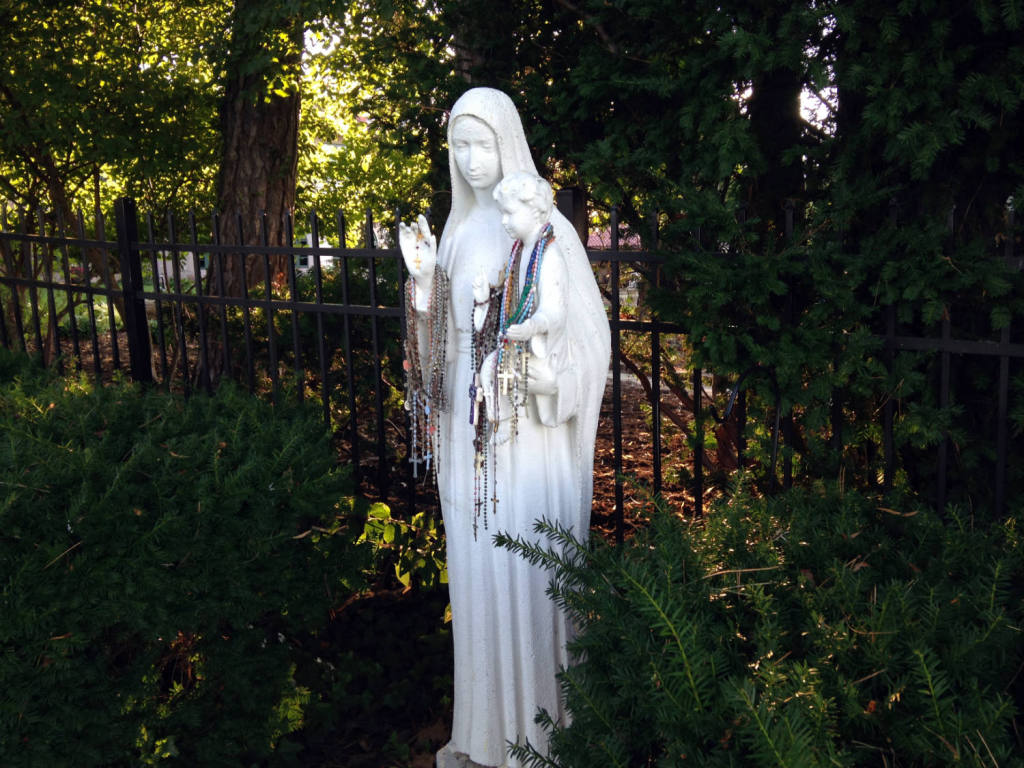 At the corner of their property nearest the lake the nuns placed a solid white statue. The four-foot tall Virgin Mary holding a baby Jesus is positioned to gaze north over Lake Ontario. Passersby began to stop and pay homage to the statue with prayers, and many left rosaries.
The Statue Remains
Somewhere in 2012 the nuns moved, most likely due to an increased difficulty in maintaining a large property while being later in life. If I had to guess, owning a home with high waterfront taxes didn't help either. The house was torn down to make way for a new build of an expansive, modern home currently under construction.
To date, the statue remains and continues to collect rosaries and prayers of pilgrims, and even an obituary of a local resident who had passed just a week before my most recent visit.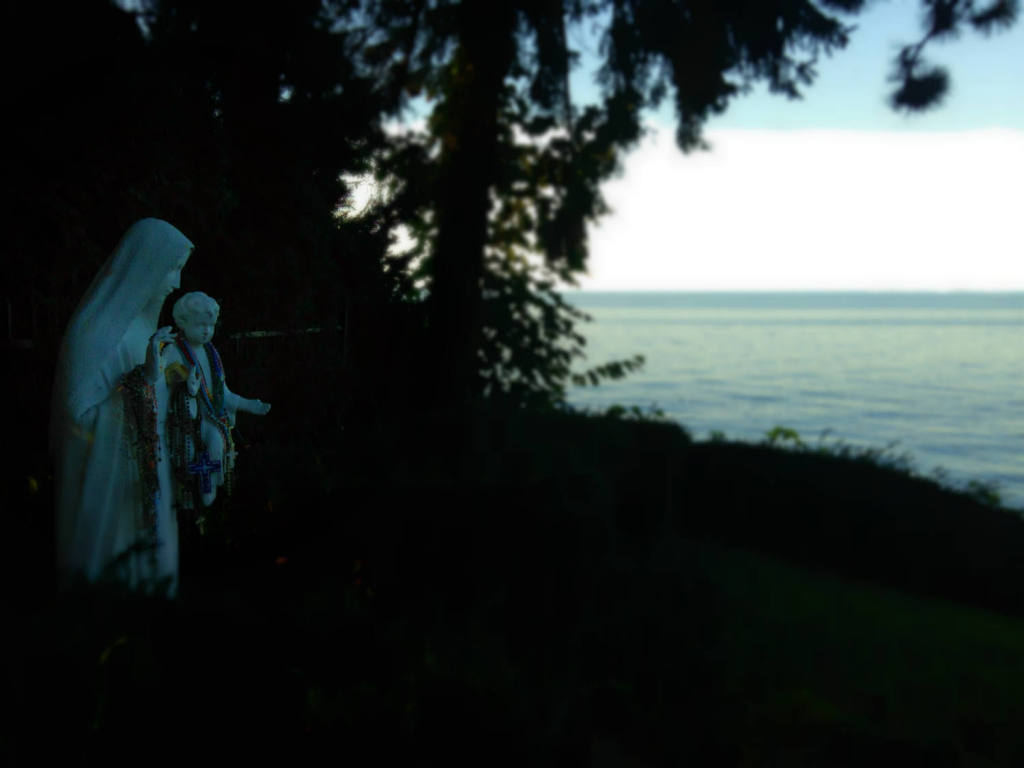 Though historic preservation is a cause that is important for me, I understand that people who have the means to do so may want to take down a home and build their own dream–and quite frankly I'm totally cool with that.
My hopes though are that the statue that I've come to nickname 'Our Lady of the Secret Sidewalk' will always remain and provide a place of solace for even the non-believing passersby.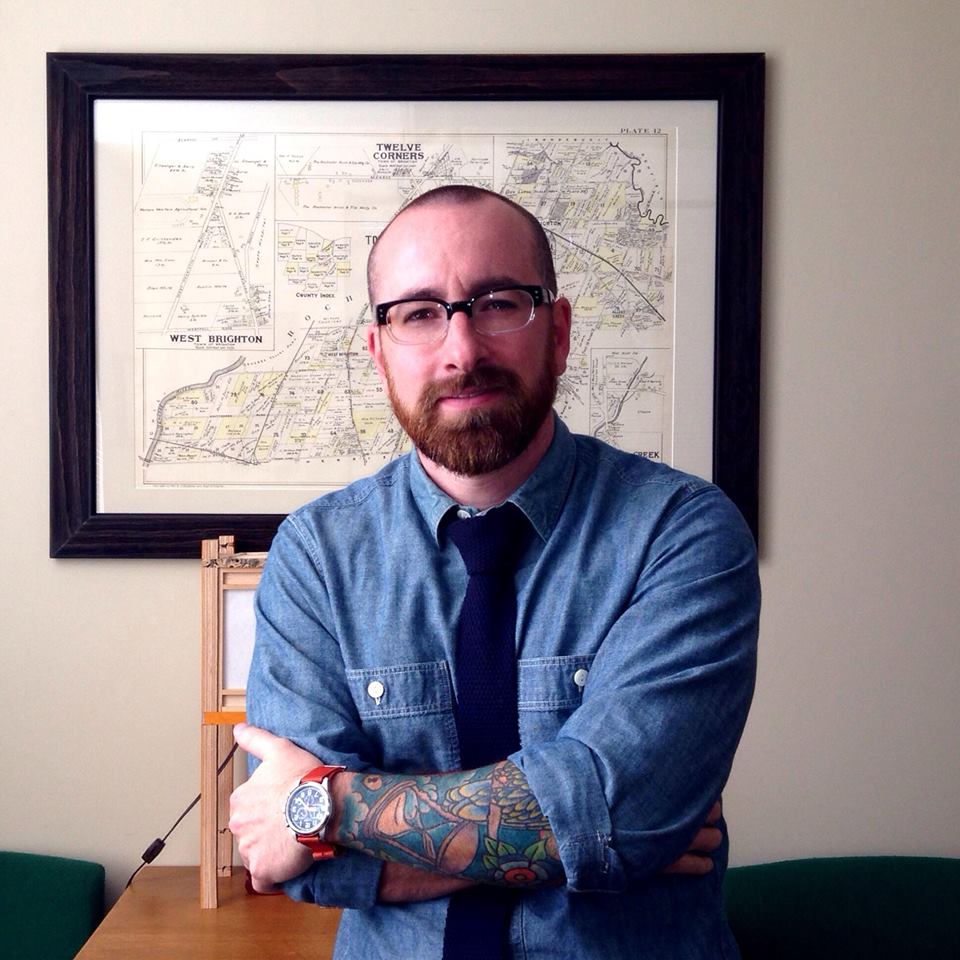 Chris Clemens is the Founder/Publisher of Exploring Upstate. From his hometown in Rochester, he spends as much time as possible connecting with the history, culture, and places that make Upstate New York a land of discovery. Follow him on Twitter at @cpclemens