This Volkswagen Bug on top of a smokestack is a popular tourist attraction in Amsterdam, New York.
by Chris Clemens
The Central New York Region of Upstate NY is beautiful to drive through, particularly when the leaves are changing. On the eastern edge of the CNY area you'll find the Mohawk Valley. While you could take the fast lane all the way through on Interstate 90 but you'd be better off to travel by way of Route 5. That route runs parallel to the highway and in some places just a few hundred feet from it.
One of those places is right near Amsterdam, which is located in Montgomery County.
Asterdam was given its name by early Dutch settlers wanting to pay tribute to their Netherlands homeland. With the Mohawk River slicing it down the center, shipping did okay in the early years. The city would later would celebrate increased commerce and industry with the Erie Canal.
While in the area, I had only a few minutes to spare but knew exactly how to spend it. I wanted to checkout the location of Dudka's Garage/Junkyard to see the Volkswagen Bug on a Smokestack.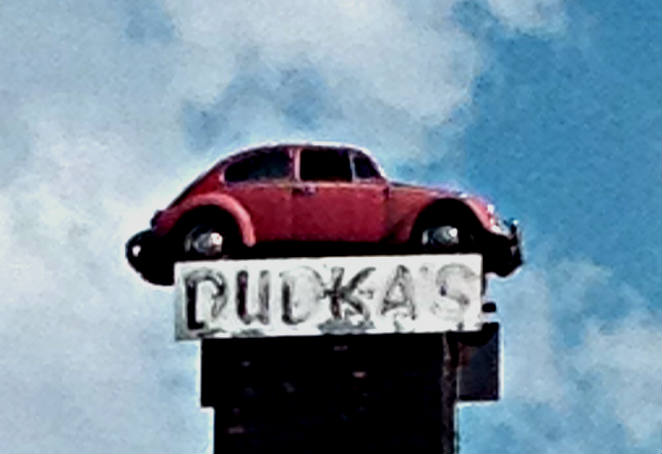 Volkswagen Bug On A Smokestack
Calls to Dudka's Garage and their Junkyard on Rt. 30 all were met with operators telling me that the number was no longer in service. When you can't get the information straight, the next best place is always the local history buffs.
I contacted the Walter Elwood Museum in Amsterdam and talked with the director Ann.
She told me that that the bug went up about forty years ago and was a way for auto repair shop owner Gary Dudka to attract a little bit of extra attention to his business.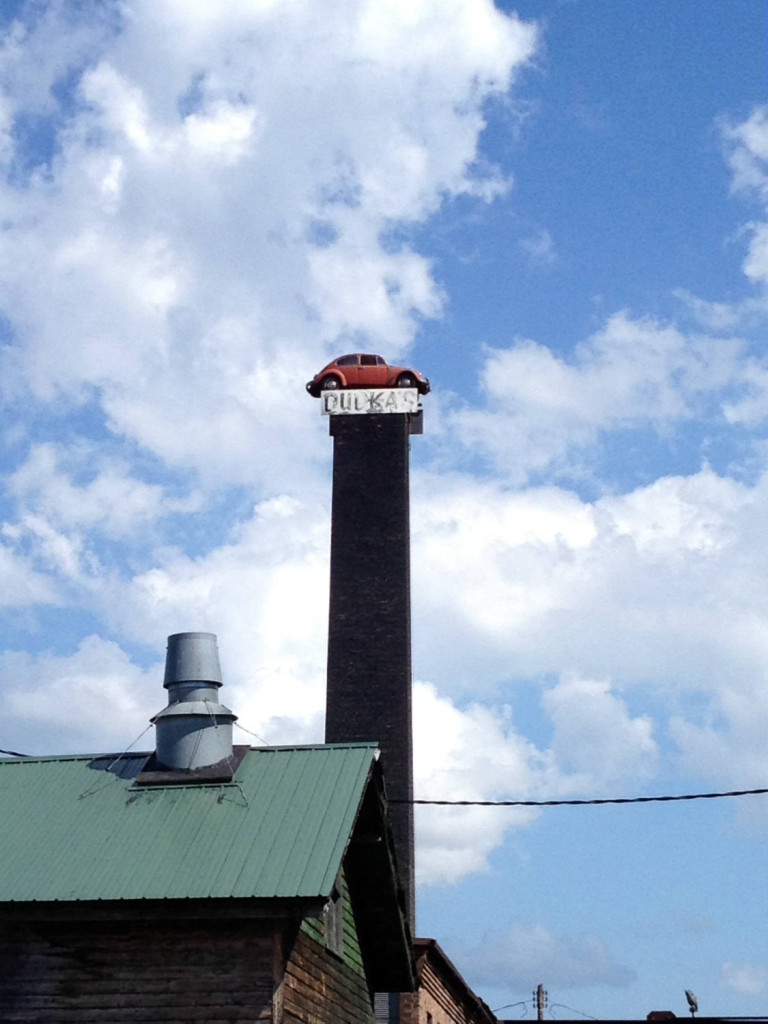 While the roadside attraction has always been met by locals with open arms and strained necks, there are a few who recently have begun the talks about whether or not it proves to be a safety issue and should come down.
A favorite with the murder of crows that descends on Amsterdam each fall, the birds may just have to find another place to perch in the future if safety concerns ultimately outweigh the preservation of a cool little roadside attraction.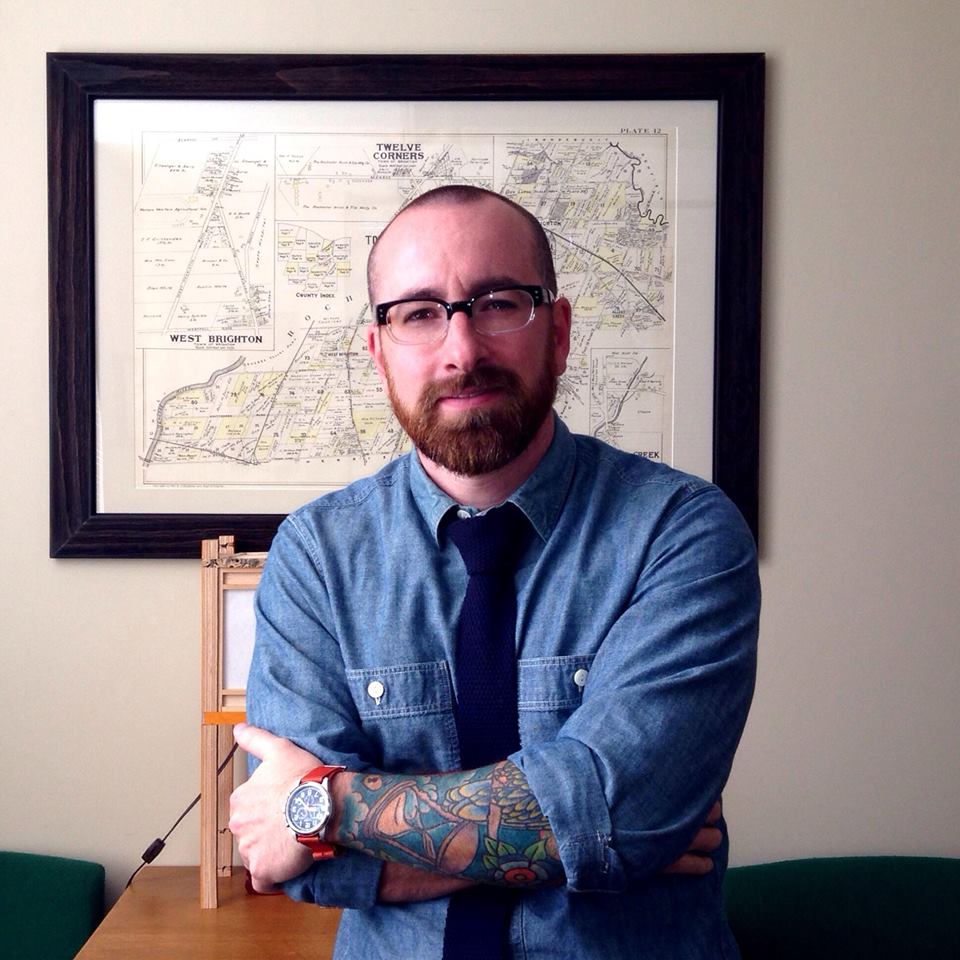 Chris Clemens is the Founder/Publisher of Exploring Upstate. From his hometown in Rochester, he spends as much time as possible connecting with the history, culture, and places that make Upstate New York a land of discovery. Follow him on Twitter at @cpclemens