by Chris Clemens
It's safe to say that Cooperstown is a home run if you're looking for a place to visit. Nearly everyone has heard that it's home base for the Baseball Hall of Fame, and some even claim that it's the birthplace of America's favorite pastime. Though the streets of Cooperstown are lined with baseball bat shops and businesses pitching the baseball thing, there are some other really wonderful stops that you should load your bases with.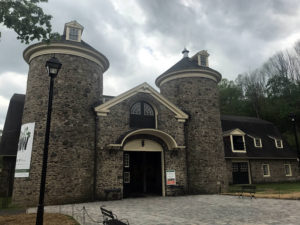 And, seriously, that's the last baseball pun that I will hit out of the park for this post.
The Farmer's Museum on Route NY-80 overlooks Otsego Lake. I know the name sounds as if it would only appeal to those interested in farming, but I promise, there is a ton more to experience.
History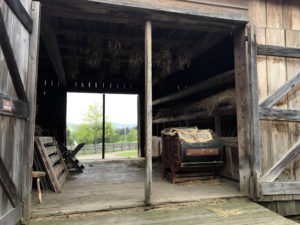 The land that the museum rests on itself is a piece of important history. The son of the Cooperstown namesake is famed James Fenimore Cooper–the guy responsible for writing Last of the Mohicans. He owned a farm on this very land dating as far back as 1813. He later sold the property to a judge in 1829, who then sold it to a farming family in 1870. That family, the Clarks, continued to work the land as a farm right up until they donated it to the nonprofit that now runs the museum.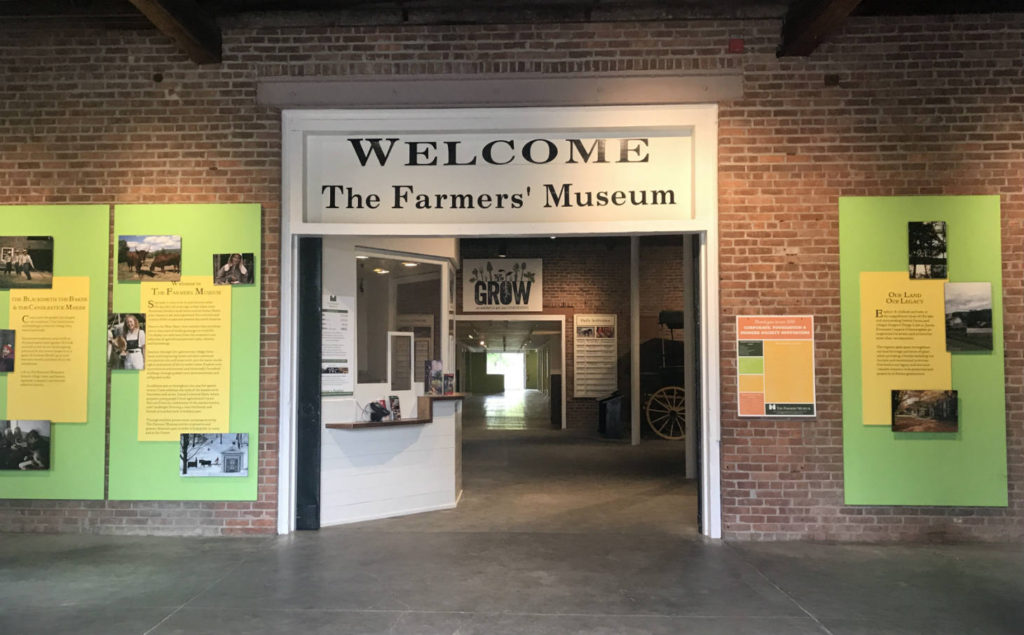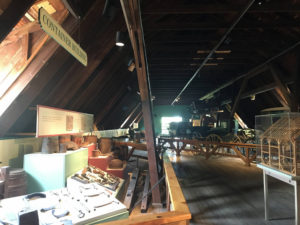 When they first opened, the museum exhibited about 5,000 artifacts. That's nothing to shrug about, especially considering their founding predates even the resolution of World War II. But today, the complex that the Farmer's Museum has grown in to boasts a bountiful 23,000 items, which includes multiple historical buildings that have been moved to the property to create a quaint, historic mock-town and living museum.
Visiting
Visitors will encounter historical exhibits ranging from ephemera to antique equipment with really well done placards explaining industry trends. While a lot of the history would be relevant industry wide, the Farmer's Museum pays special attention to the regional application of those products and practices.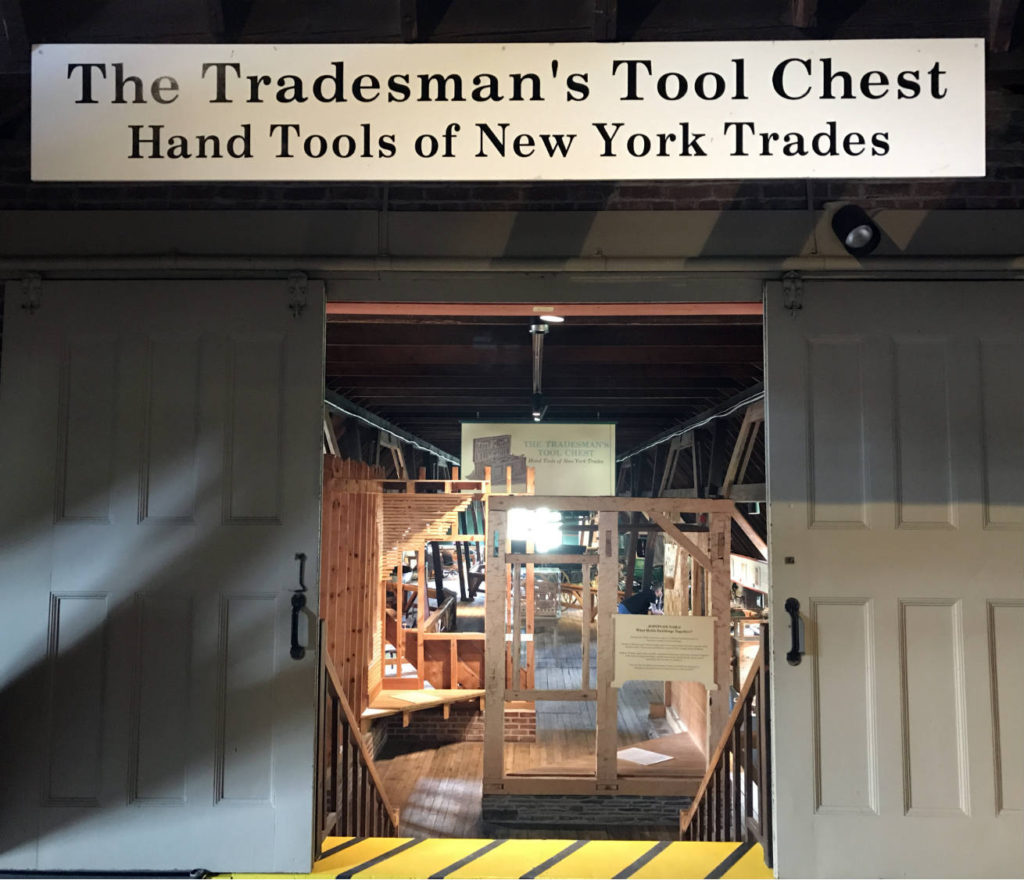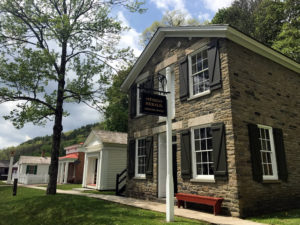 Many of the historic buildings situated on a gravel road are intended to give visitors a sense for what 19th Century life might've been like for those who settled in the region. Live farm animals (including four new baby lambs this spring) roam the lands at the edge of the mock-town the same way that they would've two hundred years ago when James Fenimore Cooper was running things. Docents dressed in period clothing are in many of the buildings to explain a bit of history and in some cases even doing live demonstrations. On the day I visited, there was a soup being made on an actual kettle over an actual fire using actual ingredients curated from the farm–and it smelled amazing!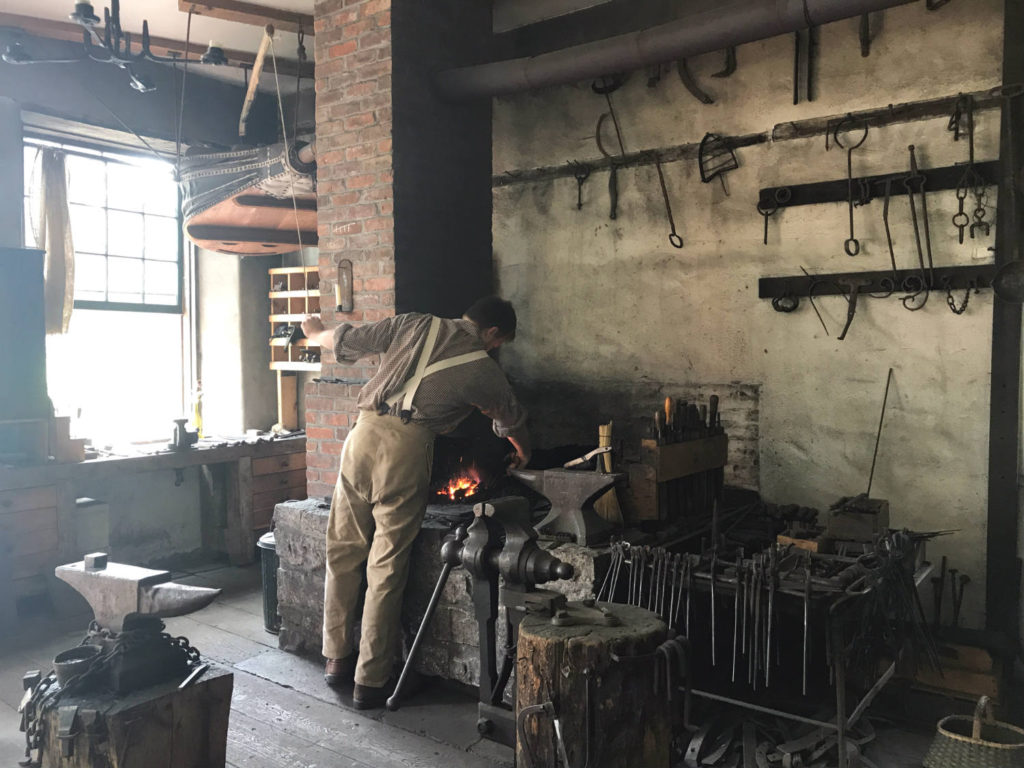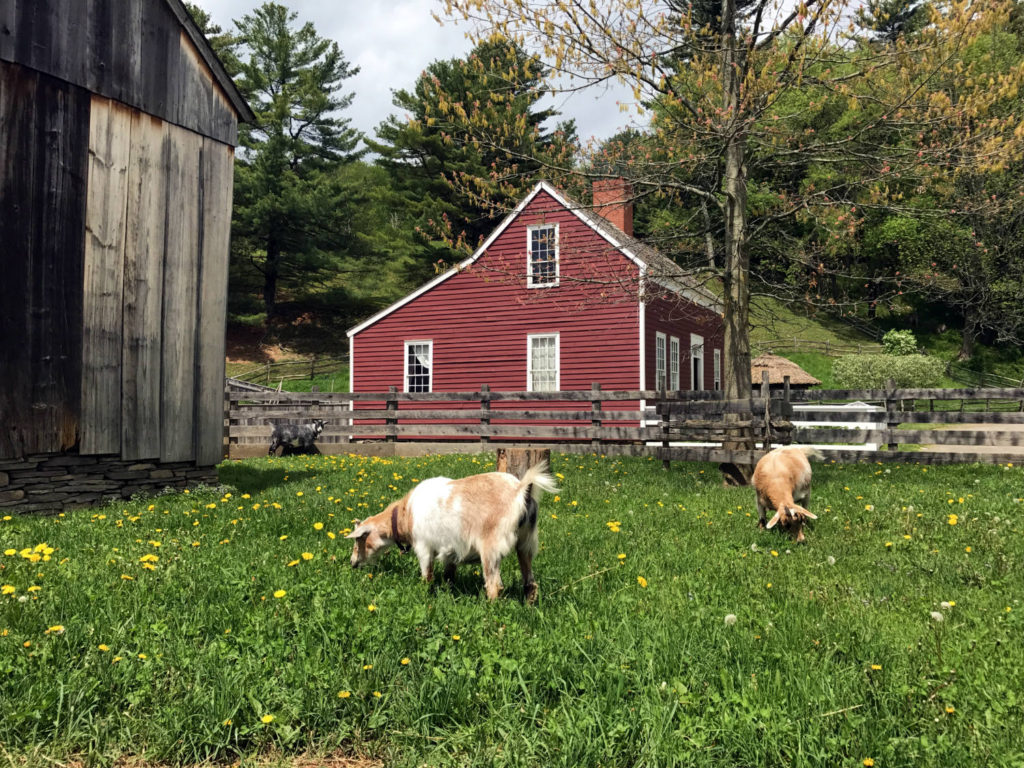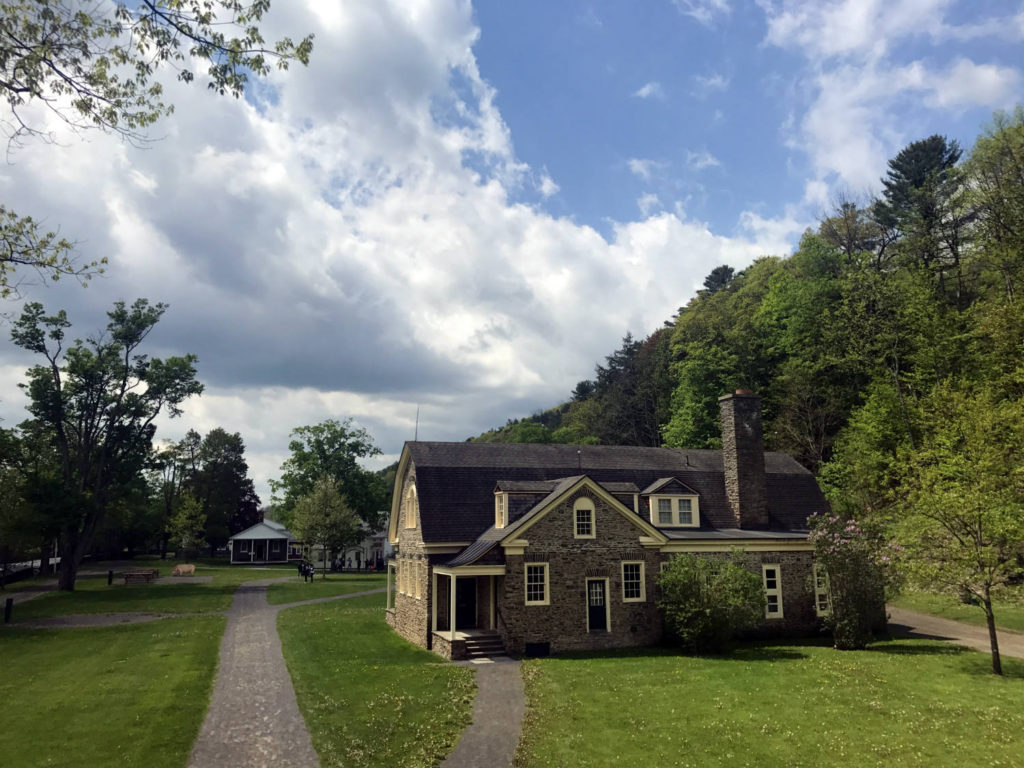 Also on site is the New York State Carousel. The production of the carousel took about twenty years and nearly 1,000 volunteers, but the result was totally worth it. Panels of New York history include depictions of Uncle Sam (believed to be inspired by a man from Troy, New York), Susan B. Anthony, and Frederick Douglass and even Levittown (the first planned suburb in the United States, located on Long Island).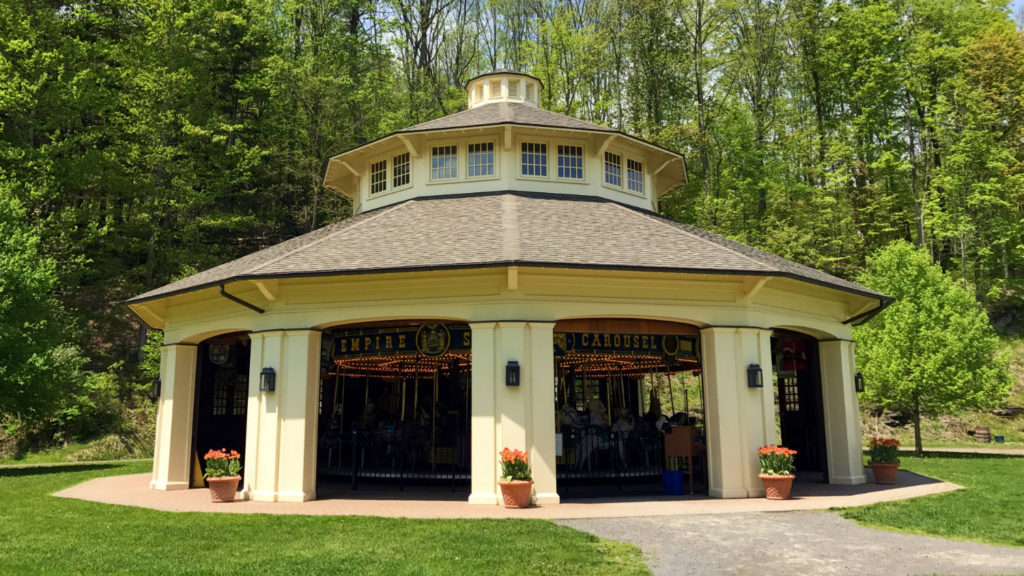 By the way, the Farmer's Museum is also home to a particularly fun exhibit, and admittedly, is the entire reason I drove the three hours (one way). But, the story of the Cardiff Giant is so interesting, I'll be dedicating an entire post to its history later on. If you go and visit before I post that don't miss it!




And, to top off my visit, I was pretty excited to find a historical advertisement for a Flax and Hemp Machine sold by someone who shares my last name!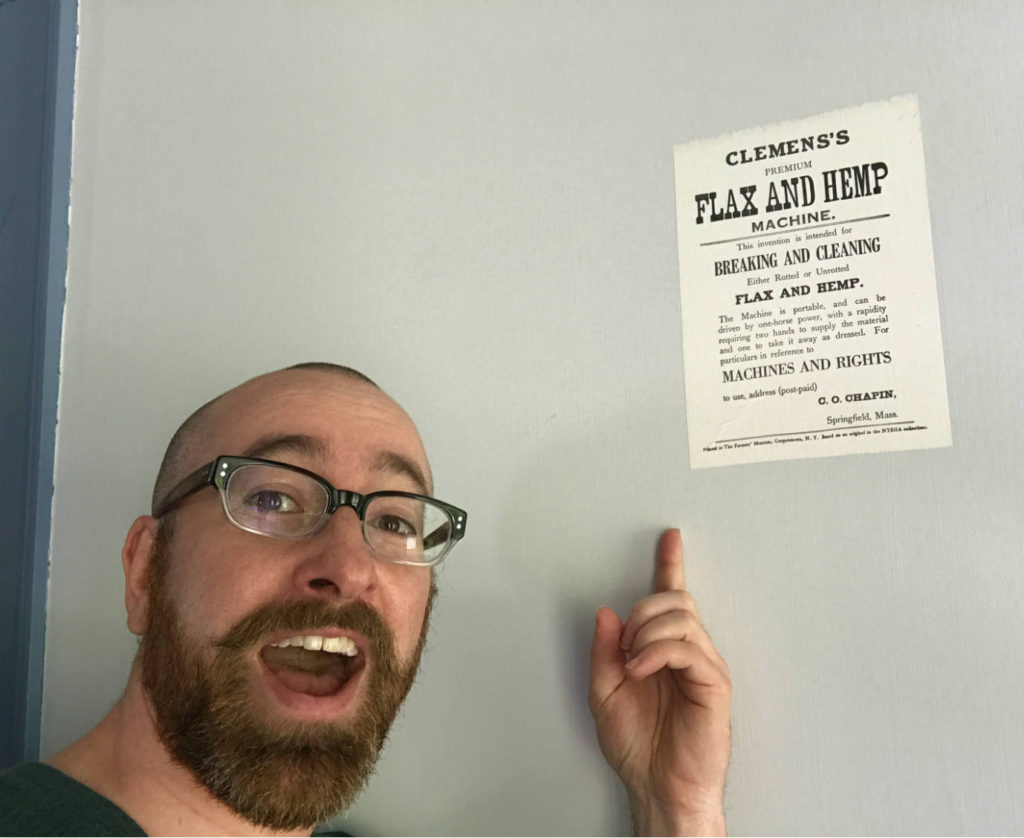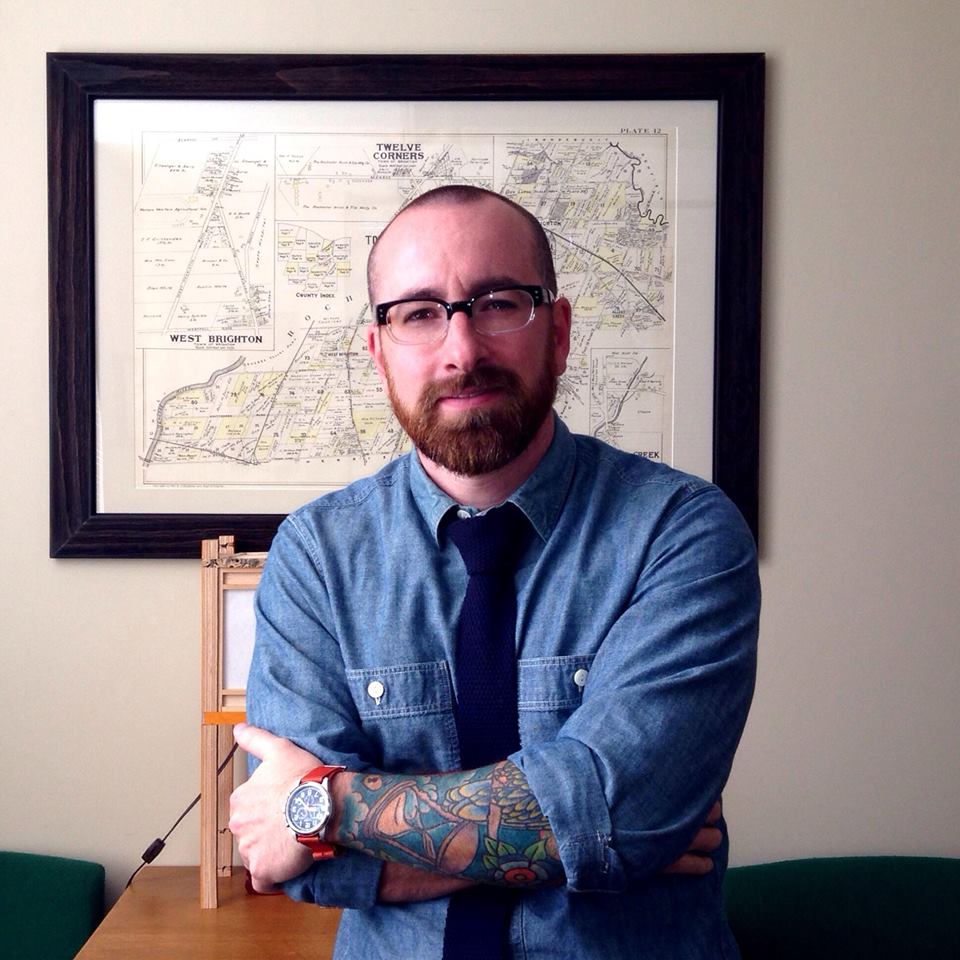 Chris Clemens is the Founder/Publisher of Exploring Upstate. From his hometown in Rochester, he spends as much time as possible connecting with the history, culture, and places that make Upstate New York a land of discovery. Follow him on Twitter at @cpclemens