by Chris Clemens
When considering some of the most famous burials in Rochester, New York, most people think of Frederick Douglass and Susan B. Anthony. They both forever rest in Mt. Hope Cemetery, one of the most beautiful cemeteries in our region. When I'm giving tours of Rochester or showing friends around the city, we always stop to see both. But, there's a long list of noteworthy people who forever rest in or around Rochester. If you've ever wondered where, say, George Eastman is buried, or our beloved Rattlesnake Pete, this guide is intended to help!
(*Listed in no particular order.)
Susan B. Anthony (1820-1906)
One of the most famous people to have lived in Rochester, Susan B. Anthony's influence on the world needs no explanation. As one of the best known advocates for women's rights, her presence is still felt in every voting booth. Most people locally know how to find her grave in Mt. Hope Cemetery, and thousands did so on election day in 2016. So many people waited hours in line for an opportunity to leave their "I Voted" sticker that it made national news.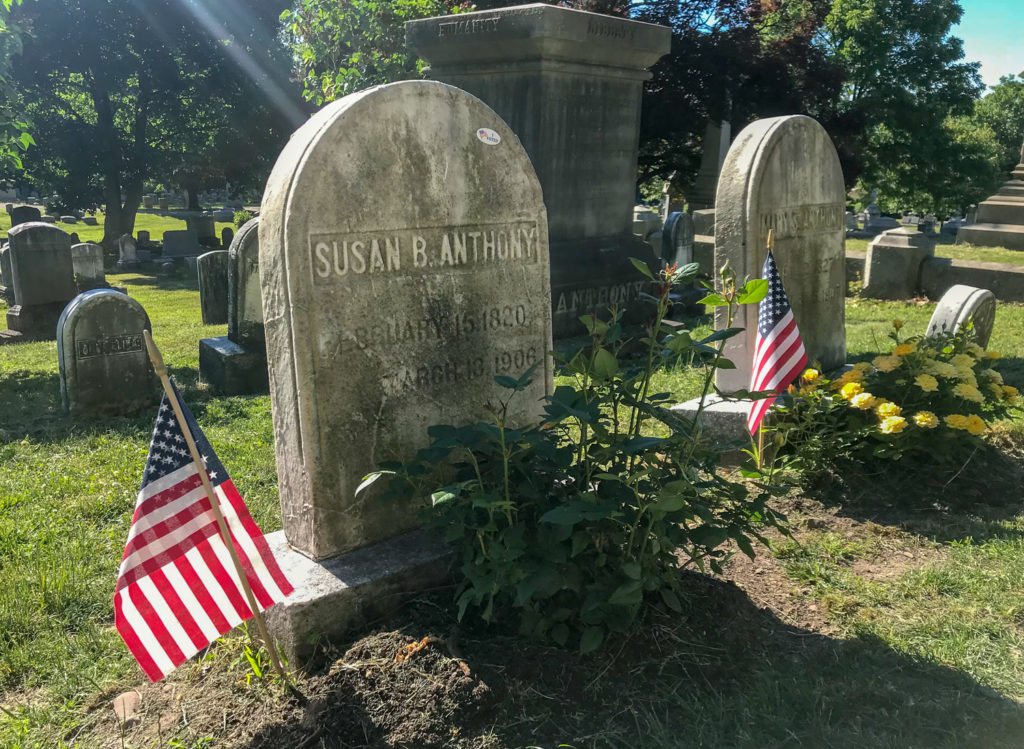 Anthony's tombstone can be found in Mt. Hope Cemetery in Section C, Lot 93. Her youngest sister, Mary Stafford Anthony, is buried beside her. From the nearest car path, you'll find signs pointing the way to her grave.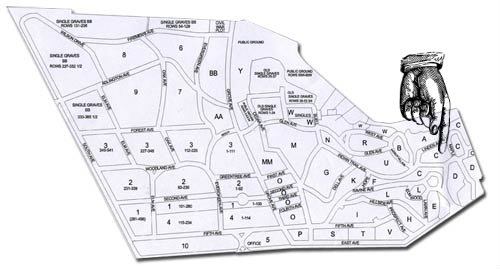 Frederick Douglass (1818-1895)
Lots of people are paying extra close attention to the life of famed abolitionist Frederick Douglass this year. The bicentennial celebration of his birth is making news, and tons of events are being held in honor of his life's work. As one of the leaders in the Underground Railroad, Douglass was instrumental in saving countless lives. In addition to learning about his life, more visitors than ever are paying tribute by visiting his grave in Mt. Hope Cemetery.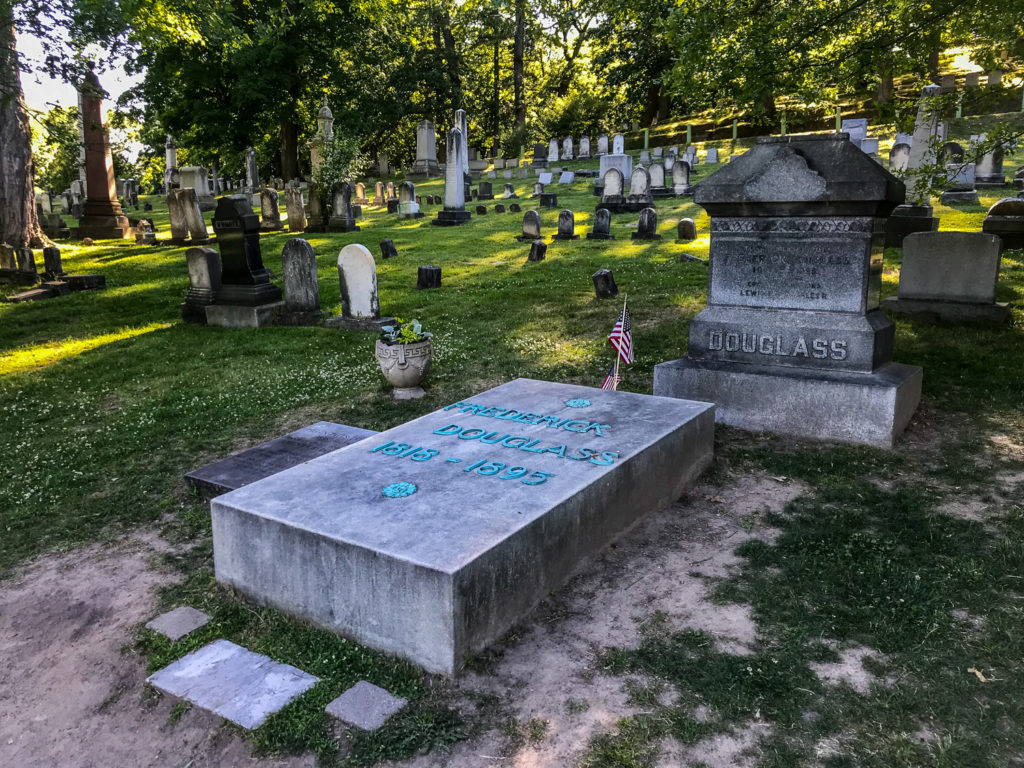 Douglass' final resting place in Mt. Hope Cemetery is in Section T, Lot 26. From the main car path, you'll find a sign at the foot of a walking path.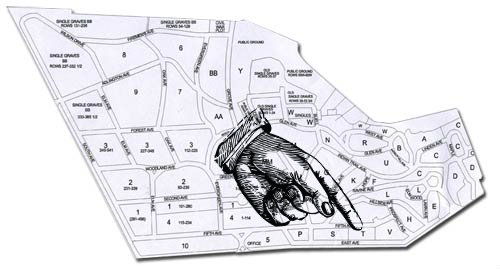 George Eastman (1854-1932)
The influence of the photography icon whose namesake is Eastman Kodak Company can be seen all over Rochester. The Kodak name is known throughout the world, but most people don't know the true impact Eastman had on his hometown. From building one of our greatest theaters, to founding a dentistry, and even fixing a church clock when no one else could afford it, Eastman's impact is everywhere. You'd think his final resting place would be a thing of majesty, and it is, but not in a cemetery.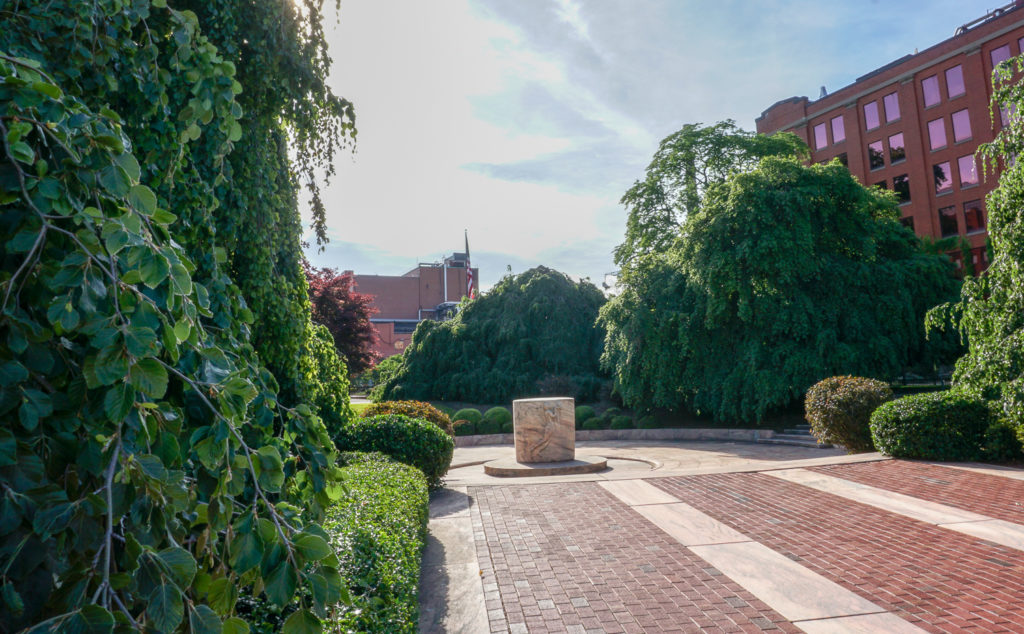 There is some speculation as to how and why his final resting place is not a cemetery, but ultimately George Eastman was interred just outside his old office. On the east side of the main building in Eastman Business Park, a driveway off of Lake Ave directly across from Keehl Street leads to a gate protecting the complex. Just to the side of the driveway is quaint park with a sunken stone monolith in the center. Eastman was cremated, and his ashes interred within the monument.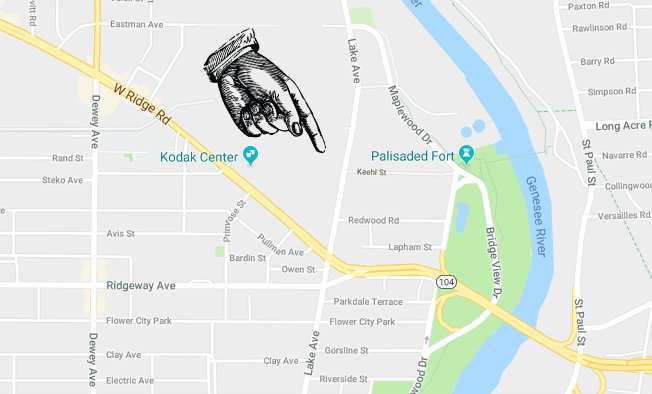 Sam Patch (1807-1829)
Born in New Jersey, Sam "The Yankee Leaper" Patch is considered the first daredevil in U.S. history. He made a name for himself by making tall leaps into waterways. After one such feat near Niagara Falls, a fan told him about Rochester's High Falls. With his pet bear, Patch made the 96 foot jump with an unimpressive audience cheering him on. Wanting a larger crowd, Patch advertised a second jump well in advance. To his credit, the advertising brought thousands to view this second attempt. Unfortunately, that crowd only saw him go into the water, and not come back up. His body was recovered the following spring, but Rochester still honors the only man with enough chutzpah to take on High Falls with a jump…twice.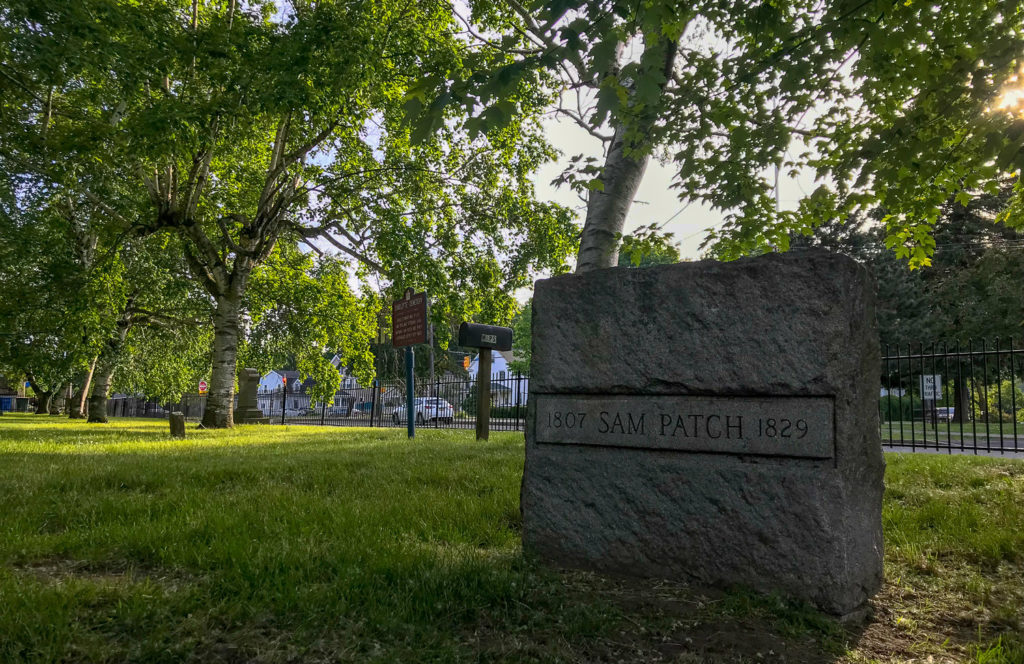 Now resting not far from where his body was discovered in the Genesee River, Patch is buried in Charlotte Cemetery in Section D, Row 1, Lot 10, right next to the road.




Rattlesnake Pete
Born in Oil City, Pennsylvania, Peter Gruber learned how to handle poisonous snakes from the Native Americans living near his hometown. He later relocated to Rochester where he owned the most well-known curiosity shop in the city's history. His collection included oddities like a taxidermied horse believed to be the largest in the world, a two-headed calf, rare collectibles, and even a live bear. He earned the nickname of Rattlesnake Pete not only by keeping a den of snakes, but using live snakes and venom to heal common ailments. His most commonly used treatment was to wrap a snake around the neck of a person suffering a goiter. It's said that his unusual goiter therapy healed over 80% of the people in his care.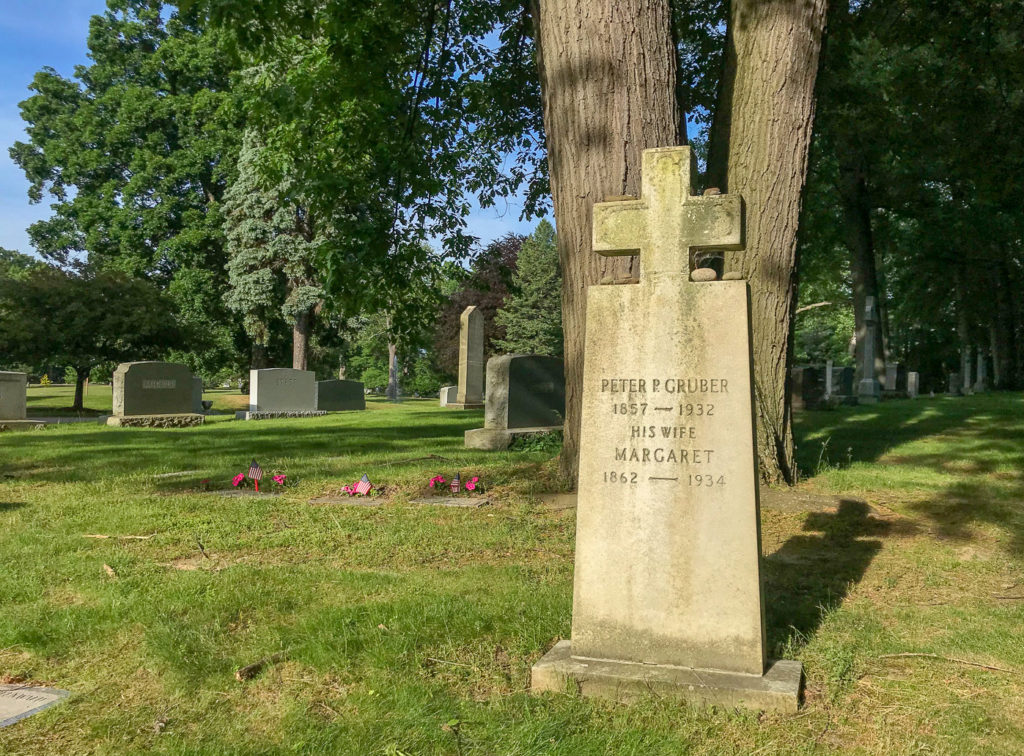 Gruber is buried in Section 23 of the East Lot (closer to the Genesee River) in Grave 65 2N-W of Holy Sepulchre Cemetery.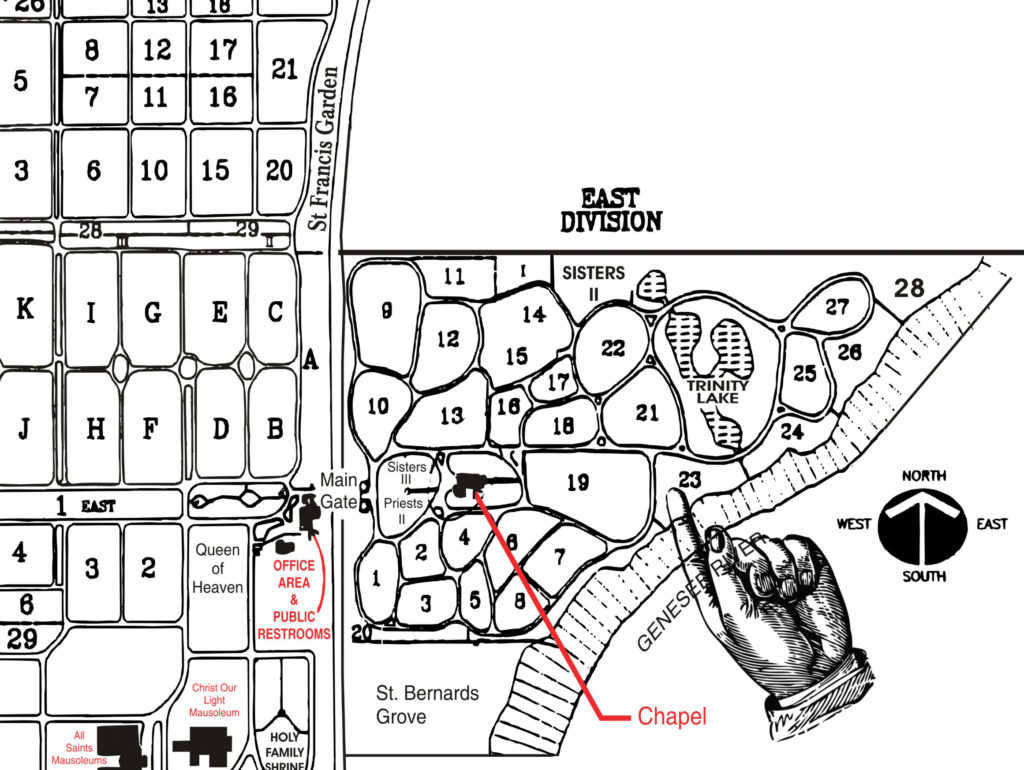 Kate Gleason (1865-1933)
Daughter to the founder of Gleason Works, Kate Gleason rarely gets the respect she's due for her accomplishments. She went to work at her father's machine shop at a young age because her brother Tom passed away. She filled in where she could, but along the way she developed a knowledge of engineering that was unprecedented. Today, the engineering field is predominantly a male workforce, but back then, it was nearly unheard for a woman to be a skilled engineer. She traveled the world representing Gleason Works, a practice that made them one of the first U.S. companies to enter a global market. She was a pal of Susan B. Anthony, and that relationship helped Gleason form a personal philosophy that guided her philanthropic efforts. The Gleason name is well known in Rochester, and largely because of her.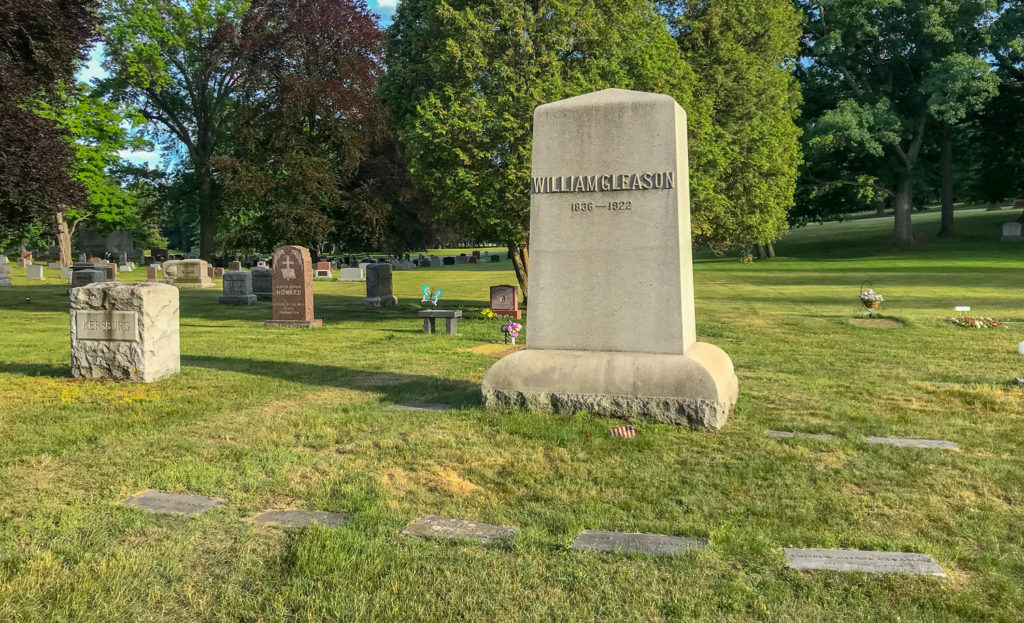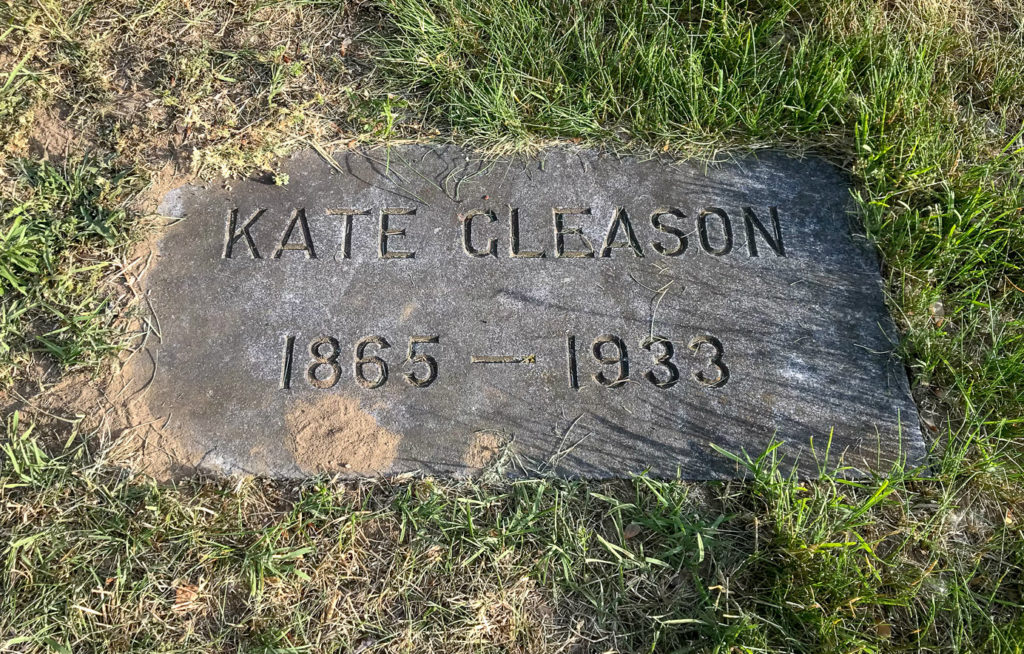 Despite leaving Gleason Works because of a family feud, she is resting in a family plot found in Section G-2 of Riverside Cemetery.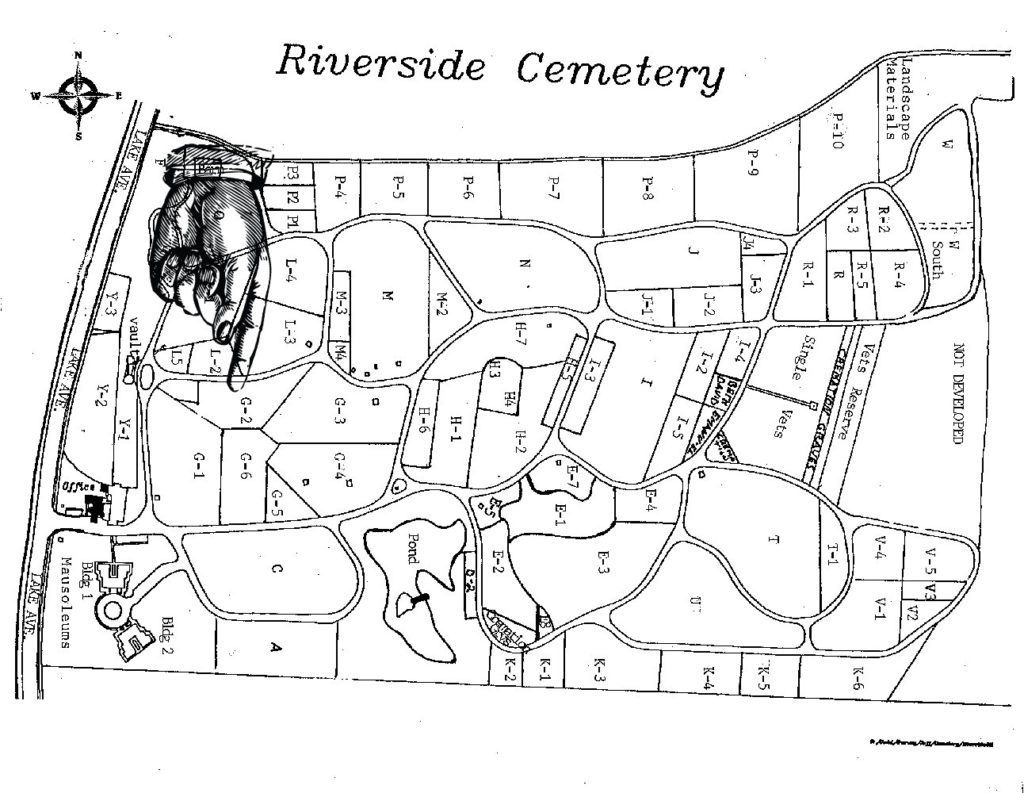 Dr. Francis Tumblety
While most people on this list are famous, Dr. Francis Tumblety is one of Rochester's most infamous. Though the legitimacy of his medical practice was called into question numerous times, that pales in comparison to the laundry list of his presumed offenses. Admittedly, he was never found guilty of the accusations, but was questioned enough to be suspected as one of the world's most notorious killers. He was detained in connection with the assassination of President Abraham Lincoln, but found to only be guilty of associating with some unsavory people, and not actually involved with the killing. Though, his travel timeline and known misogyny coupled with an unsavory lifestyle have him to this day listed as a top suspect for being Jack the Ripper.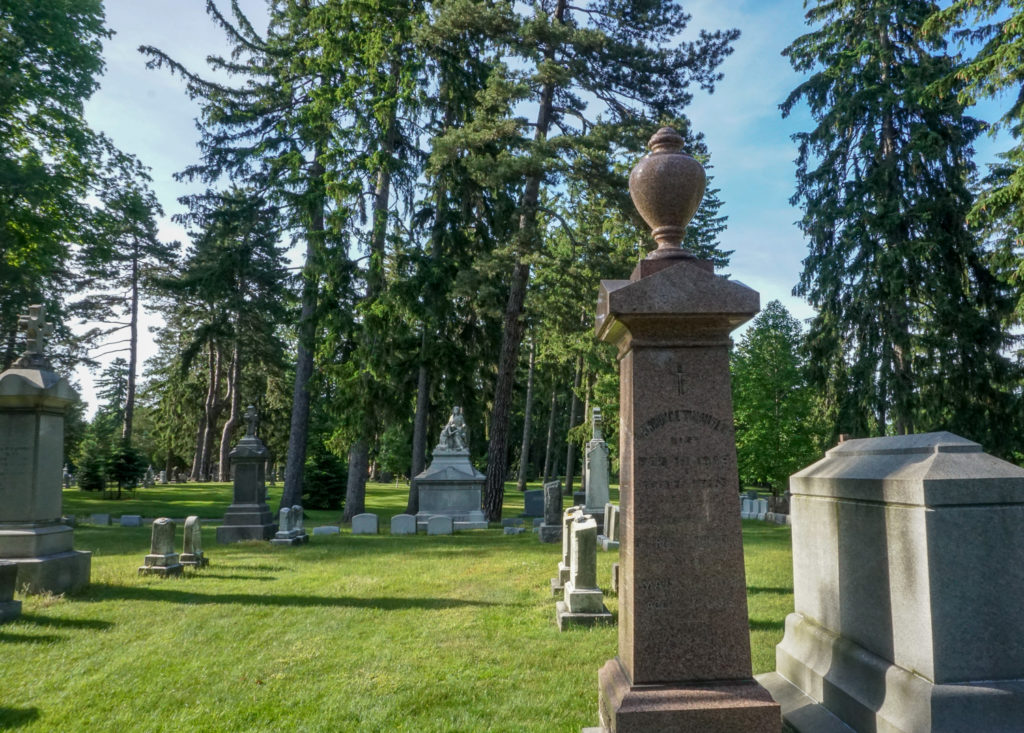 Tumblety is buried in one of the oldest sections of Holy Sepulchre Cemetery. You'll find the Tumblety family's red obelisk in Section 13 East, Row 73, Grave 4N.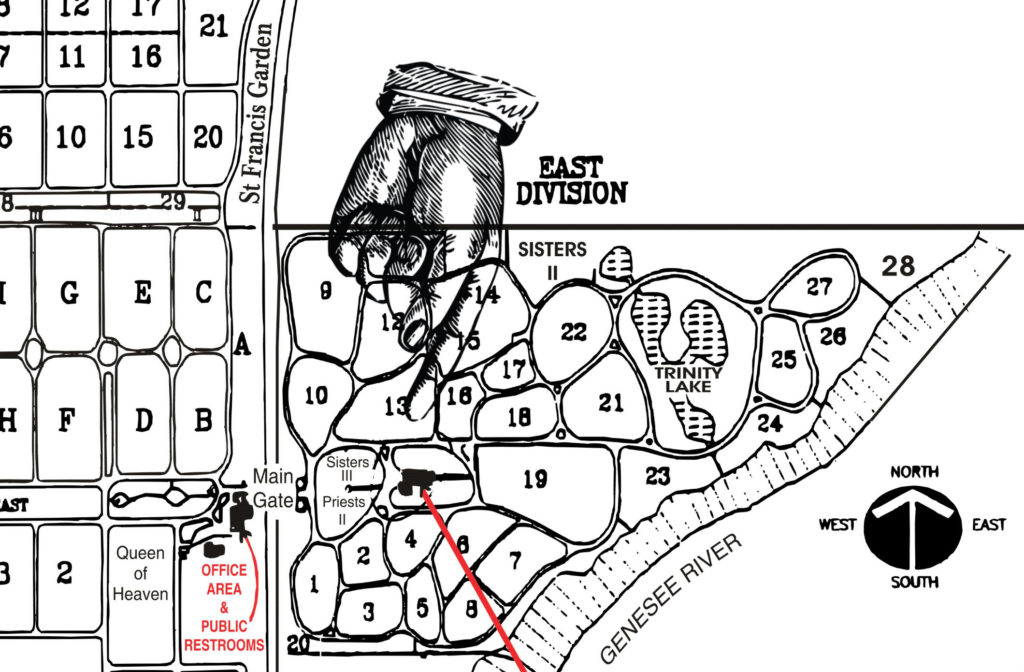 Nathaniel Rochester
Ever wonder what Rochester, New York would be called if Colonel Nathanial Rochester hadn't become a land speculator? Though his first attempt at a town was closer to present day Dansville, it was later in 1811 that Rochester and two of his partners laid plans within a 120-acre tract of land along the upper Genesee River. Forever the namesake of the Colonel, that original settlement was called "Rochesterville". He also sat on a committee specifically designed to petition builders of the Erie Canal to route the waterway directly through his new town. That waterway secured the city's future and led to Rochester's status as the country's first boomtown.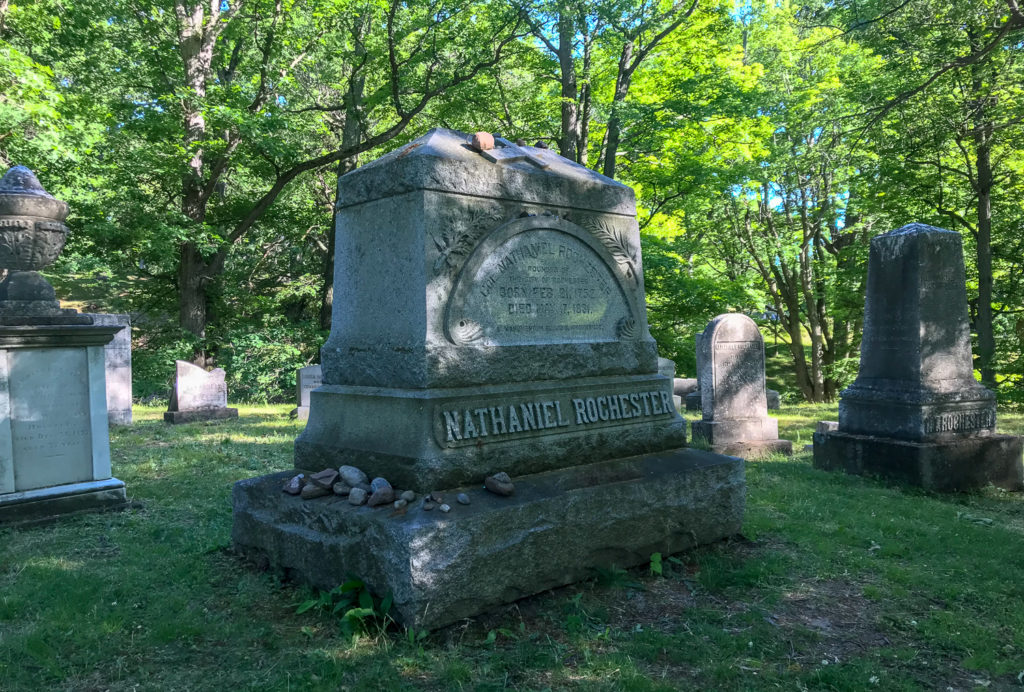 Along with other notables, Rochester lies in the crown jewel of local cemeteries not far from the Genesee River he originally arrived by. His grave can be found atop a small hill overlooking a gorgeous view of Mt. Hope Cemetery in Section R, Lot 11.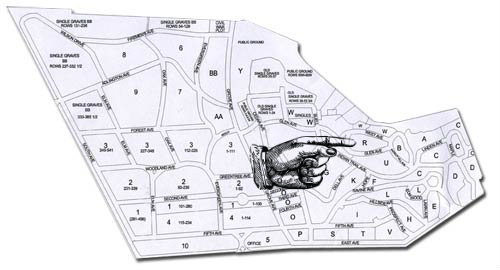 Martha Matilda Harper
Originally born in Canada, Harper later moved to Rochester to take the job as a servant. Her early life was humble, but her legacy has earned her a seat at the table with some of the most noteworthy women to live in the 19th century. While working as a servant, she developed a hair tonic that was revolutionary. To create a market for the tonic, she opened her own salon, The Harper Hair Parlour, with her own $360. The success of the parlour skyrocketed, as did her Harper Method, which set the standard for other salons. Developing one of the first business franchise models in the U.S., Harper began to open other salons. She only hired other former-servants, and each Harper Hair Parlour was run exclusively by women. As a pioneer with a revolutionary business model, she will always be considered one of the city's most noteworthy women.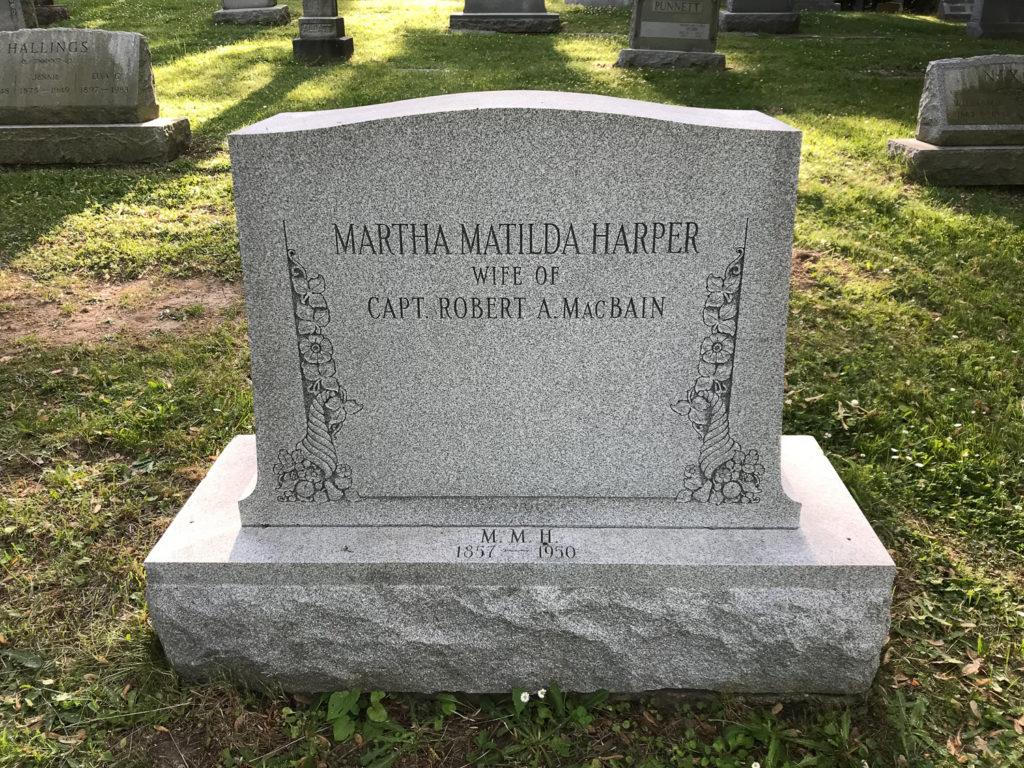 She is buried in Riverside Cemetery in Section J, Lot 427.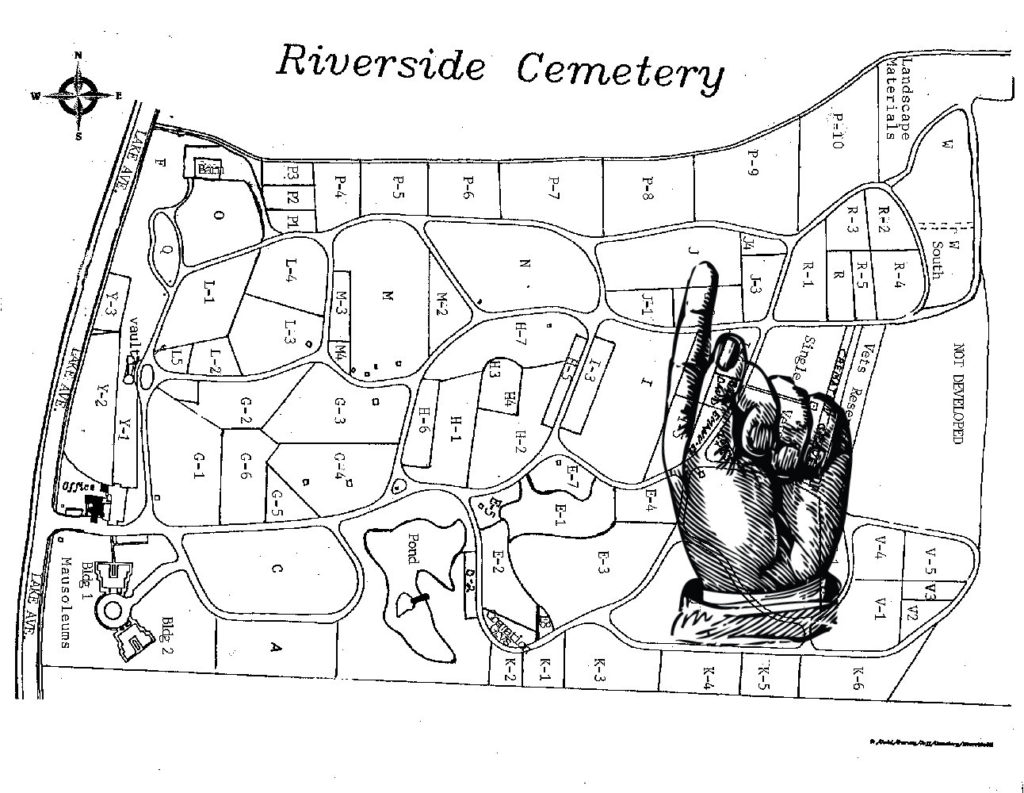 Nick Tahou
Rochester is known for creating iconic foods like marshmallows, graham crackers, and Genny Beer. Adding to that bang up list of culinary artistry was Nick Tahou (pronounced: "TA-hoo"), the namesake of the famous hots restaurant on Main Street. Alex Tahou opened the restaurant, but Nick ran things nearly up until he died in 1997. If you've ever had the trademarked Garbage Plate, it's because of Nick.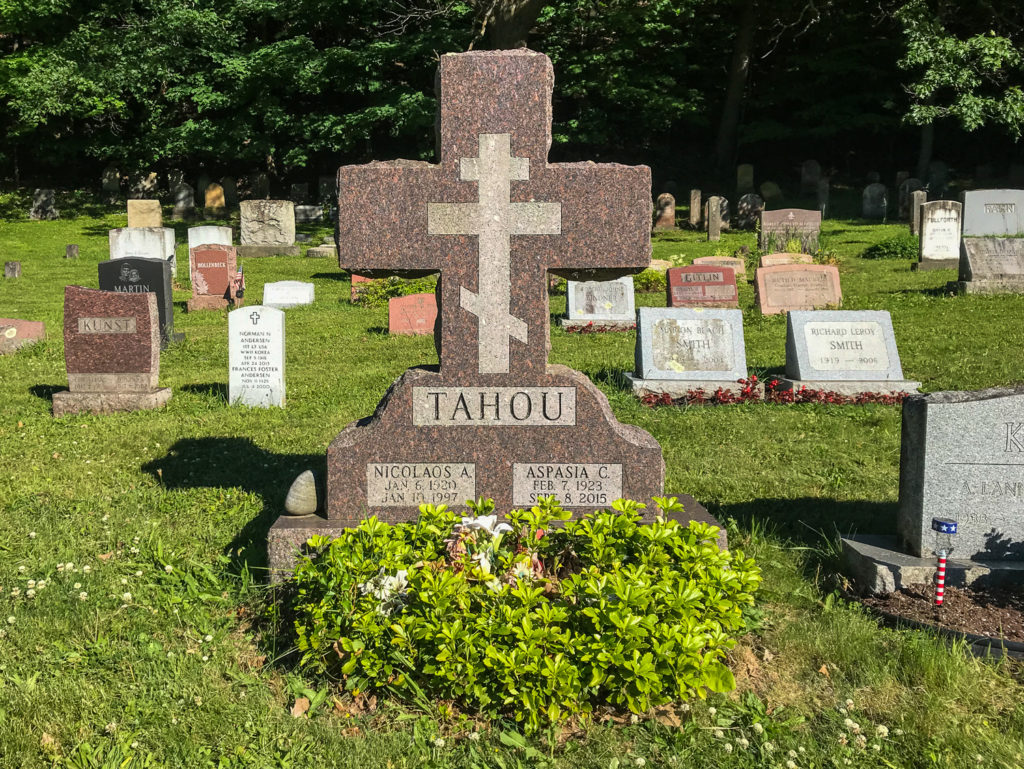 You can find his grave in Mt. Hope Cemetery in Section U. The red marble Greek Orthodox cross sits near the middle of the clearing in this section.
There certainly are plenty of other notable graves in Rochester, but I couldn't list them all! This should get you on your way to exploring the final resting place of some the city's most interesting residents.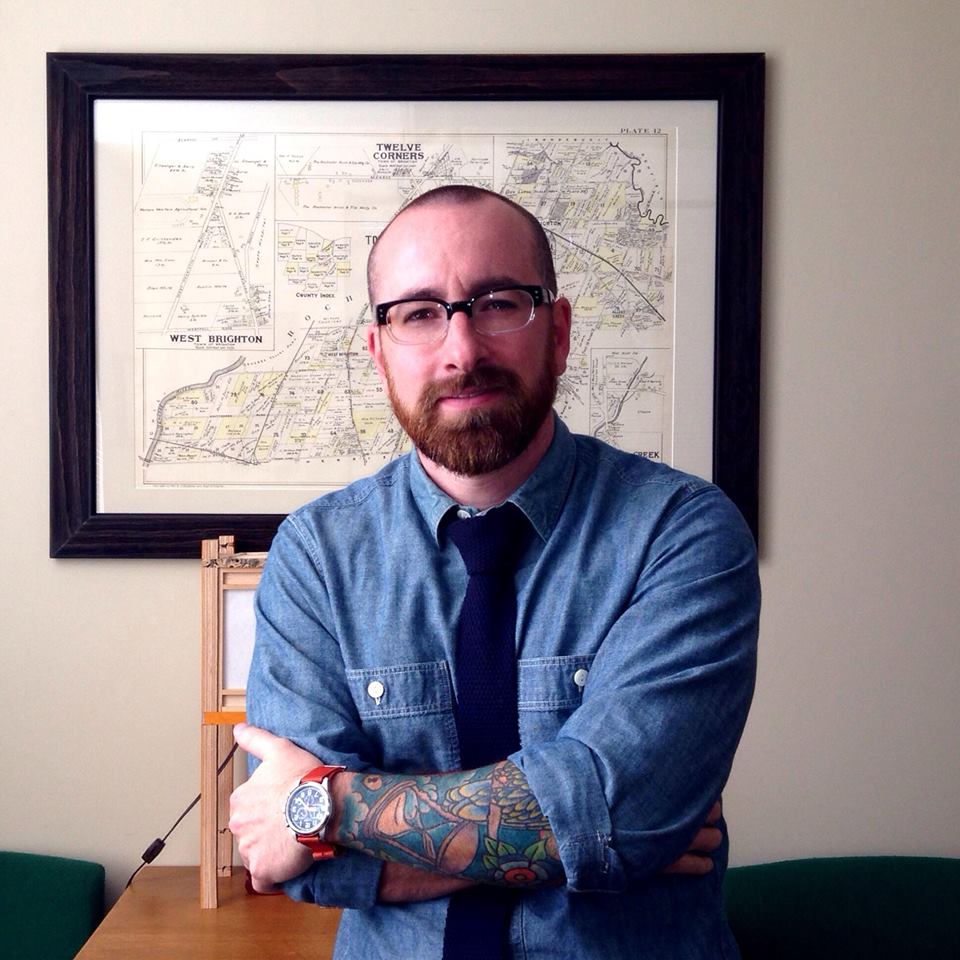 Chris Clemens is the Founder/Publisher of Exploring Upstate. From his hometown in Rochester, he spends as much time as possible connecting with the history, culture, and places that make Upstate New York a land of discovery. Follow him on Twitter at @cpclemens