by Chris Clemens
Nearly two full centuries before Nik Wallenda was wowing crowds by tightrope walking international borders via Niagara Falls, America's very first daredevil was getting his start. He would later bring his stunt show to Upstate NY just prior to his career taking a bit of a 'plummet' right in Rochester.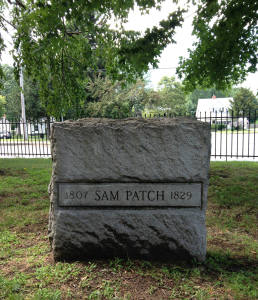 Sam Patch was born in 1799 and raised in Rhode Island where he worked as a child laborer in a cotton mill. A nearby dam served as his stage while he jumped in to the waters below and his fellow child workers cheered him on. When he later moved to New Jersey he would push himself to even greater heights and even set a personal record on September 30, 1827 at a 70 foot high waterfall, much to the amusement of a gathered crowd. He quickly realized a career could be had by jumping when the local news dubbed his new moniker to be "Patch the New Jersey Jumper" after he was successful in a 100 foot jump in Hoboken on August 11, 1828.
While Wallenda's goal in 2013 was to make it over Niagara Falls without getting wet, Patch had nearly the exact opposite in mind. In October of 1829, the now dubbed "Yankee Leaper" made a series of jumps from a 125 foot ladder in to the Niagara River near Goat Island (just above the falls.) In front of a crowd of 10,000 that week, Sam Patch's career skyrocketed as the news hit all corners of the country of his daring feats and leaps. He even coined a slogan that would go on to be popular with Americans that went, "Some things can be done as well as others."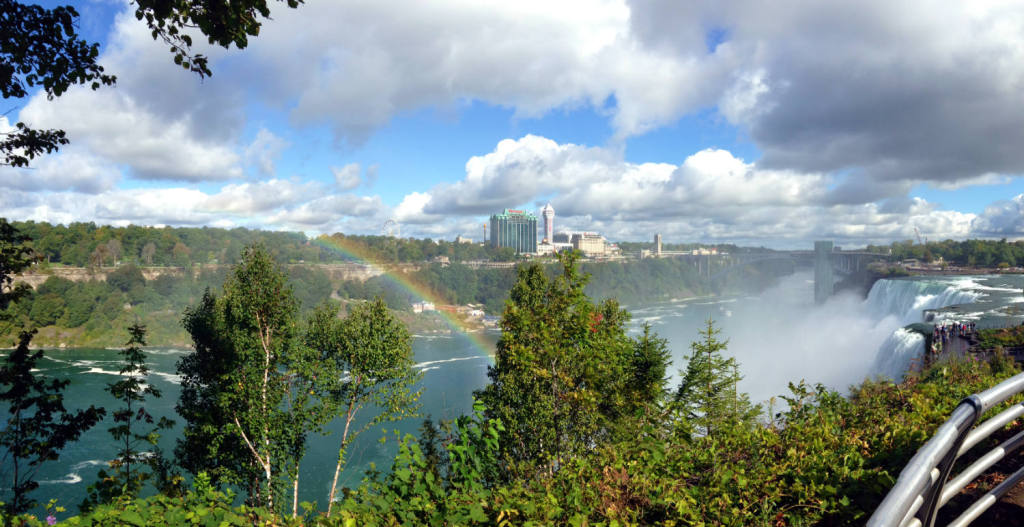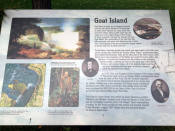 Just under 100 miles to the East of Niagara Falls, Patch went to Rochester and challenged the 99 foot tall High Falls of the Genesee River. His first jump on November 6, 1829 began with 'tossing' his pet bear over the falls before he followed suit. Despite incorporating live animals, this daring performance didn't really bring the audience he was hoping for. He upped the ante and constructed a 25 foot ladder above the falls, matching the height of his jump from a few weeks earlier in to the Niagara River and he scheduled the performance for November 13, 1829–a Friday.
While there were reportedly 8,000 in attendance that Friday the 13th, the eye witness reports differ on how the jump went. Some say he slipped, some say he fell, others still claimed that he jumped. Nonetheless, all of the reports converge on the one undeniable fact that when the famous Sam "The Yankee Leaper" Patch hit the base of the High Falls that day, there was a loud thunderclap of a sound and he never emerged.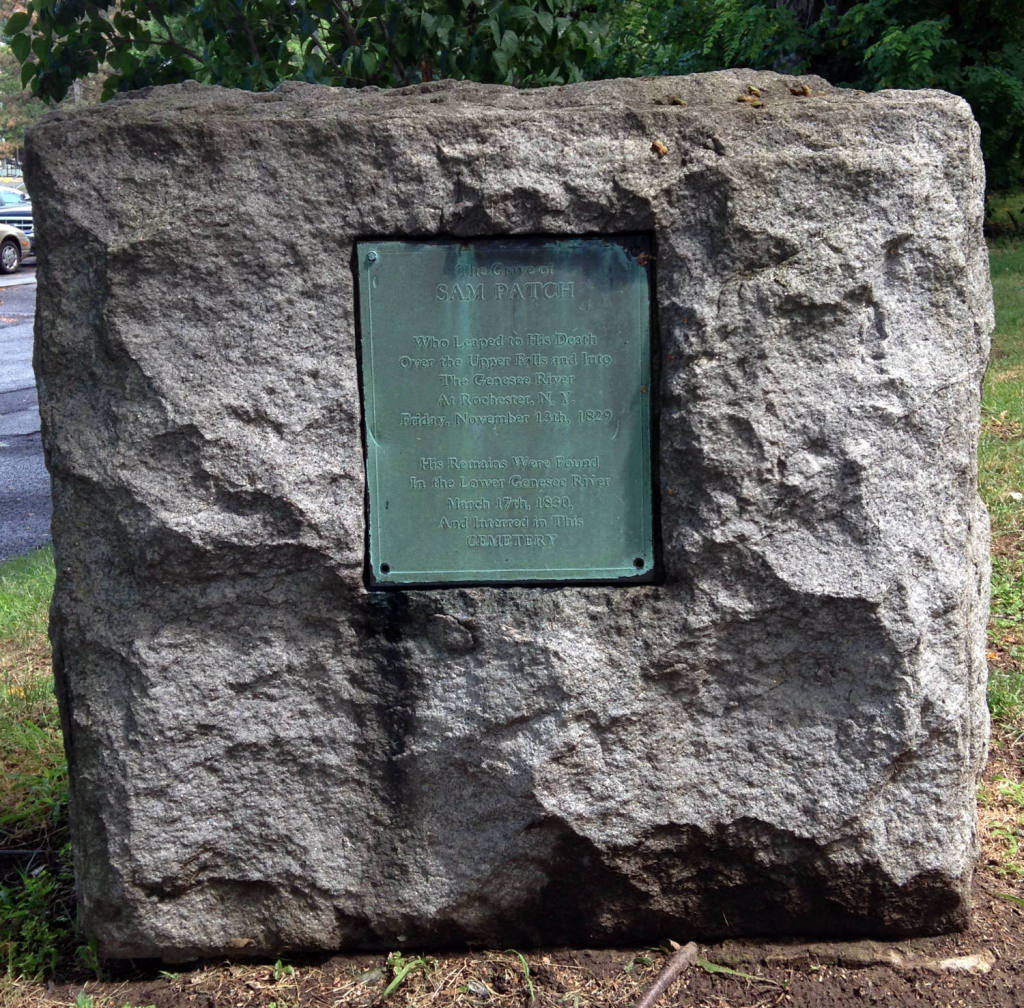 While some local folklore claimed he was hiding in a cave at the base of the falls, that rumor was laid to rest when the frozen body of Sam Patch washed ashore the following Spring downriver near Charlotte. He was interred in what is now the historic Charlotte Cemetery on River Street, though his legacy lived on and continues to be celebrated today.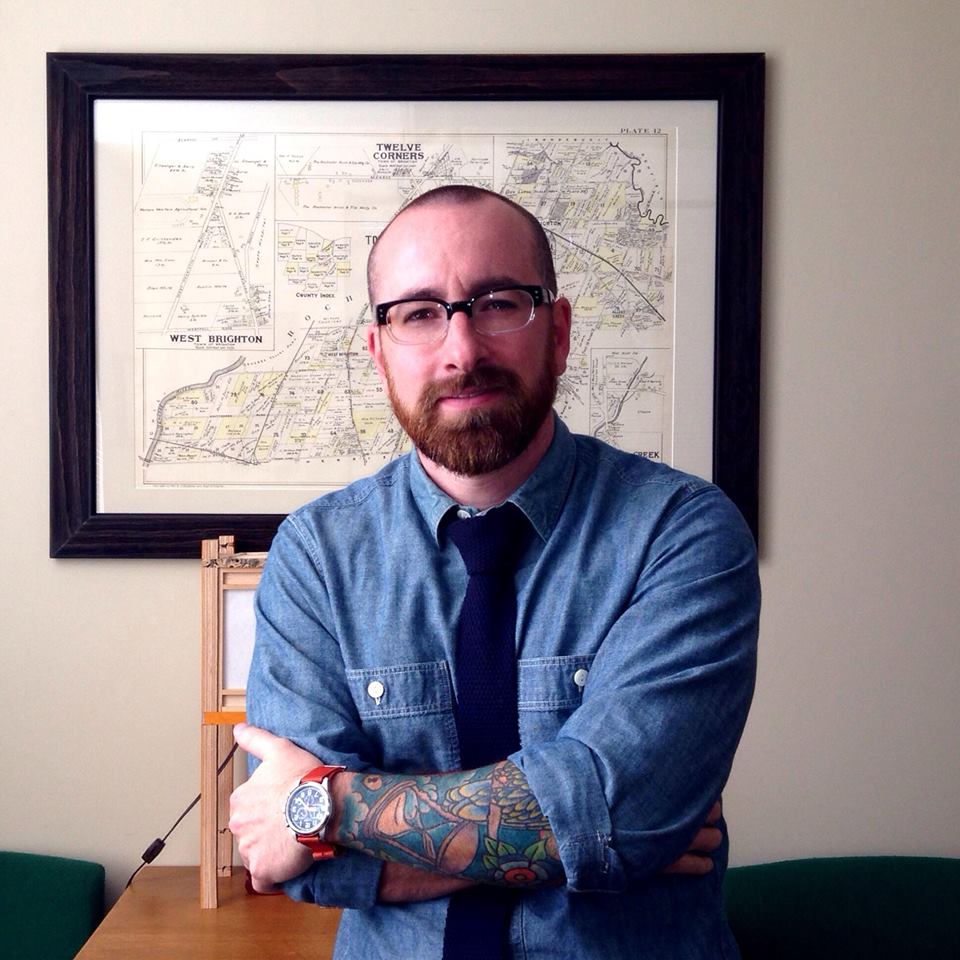 Chris Clemens is the Founder/Publisher of Exploring Upstate. From his hometown in Rochester, he spends as much time as possible connecting with the history, culture, and places that make Upstate New York a land of discovery. Follow him on Twitter at @cpclemens