by Chris Clemens
In 2009, a local bread maker opened its doors under the name 'Flour City Bread'. A favorite in Rochester, visitors to the Public Market typically insist on making a stop while on site. A year later, another local culinary artisan started a business using the name 'Flour City Pasta', and while they both make gluten filled goodness, it'd be tough to say that they are direct competitors. Flour City Bread has a brick and mortar location in the Public Market in downtown Rochester and makes breads like Miche et Al, Pain au Levain and fougasse, among others. Flour City Pasta also has a brick and mortar, but in addition, sets up at a lot of farmer's markets between Rochester and Syracuse. They make fettuccines, gnocchis, pappardelle's, and a few other pasta products and also are widely celebrated as a great local food stuff. According to this Indiegogo campaign I was told of today, earlier this summer, Flour City Pasta served a cease and desist to Flour City Bread while filing a trademark copyright with the Federal government, claiming rights to the 'Flour City' moniker. So, let's take a quick look at where that nickname was born.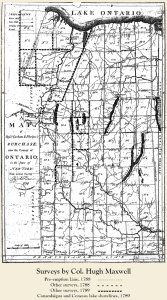 In the late 1700's, a couple guys named Gorham and Phelps attempted to buy a humongous tract of land that stretched all the way from Sodus to Lake Erie and southwards near Pennsylvania. The area made up six-friggin'-million acres of land, much of which messed with ownership of a bunch of Native American tribes. When they couldn't handle the costs of buying the land, it was broken up and divided a whole bunch of different ways. One hundred acres on the western shore of the Genesee River just south of Lake Ontario was given to Ebenezer "Indian" Allen under a contract where he would set up a grain mill using the power from the river to manufacture flour. The 100 acre tract was literally uninhabitable, and because of the rattlesnakes, malaria and general unpleasantness of the whole section, no one wanted it. After the mill was created, it was sold a bunch of times before Nathaniel Rochester picked it up on November 8, 1803.
The mill site remained undeveloped for a bit until 1811 when Rochester finished paying and got the deed. Then, in 1817, the Village of Rochesterville was officially established and named in honor of the guy who set the stage for it all. When in 1821 Monroe County was formed, the Village of Rochesterville was established as the county seat, and then in 1823 they removed the "ville" from the name.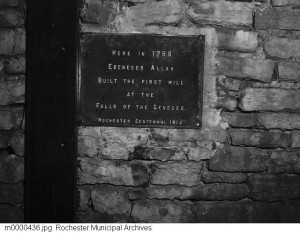 Around the same time, the Erie Canal was getting its finishing touches, and once completed in 1825, it allowed travel across New York to drop from three weeks down to a mere three days–and, it passed over the top of the Genesee River in Rochester. Commerce and industry along the water route began to boom. The import and export of products out of towns and New York cities started to multiply exponentially. In fact, in 1817, the Village of Rochesterville was populated with only 700 people, and just 13 years later it numbered over 9,000! Guess how Rochesterians were making a living during that decade? Flour.
In just the first week and a half of the Erie Canal opening, Rochester had shipped 40,000 barrels east along the Erie Canal from the myriad of mills that had set up shop on the river.
Finally in 1834, we were officially made a city, and the founding member's son-in-law was made our first mayor. That year, the population of the city had grown to 13,500 and there were more than twenty grain mills scattered just around the High Falls area. Though, at one point, the Irondequoit Creek that travels through a nearby suburb of Rochester had as many as 22 different grain mills on it, in just a few miles of creek and it wasn't even in the city. Rochester was already known colloquially as 'The Flour City" because for about ten years we were the largest flour producer in the entire world, with Baltimore taking an honorable 2nd place. I spent hours today trying to determine when the very first use of 'Flour City' took place, but could only find historians who claimed that the moniker was born in the early 1800's when business was booming, not the documented first use. At the very least, historian's in the second half of the century were using the term to describe the city's founding, so it's existed for at least 150 years.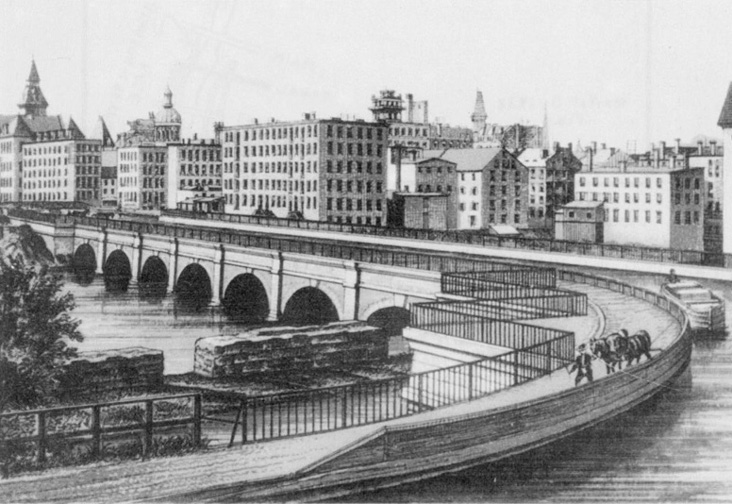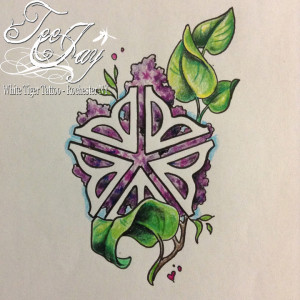 Flour milling was a tough gig though and over the next couple decades the industry would suffer fires, freak accidents, price gouging wars and the introduction of a railroad system to allow mills located not just on the Erie Canal to also be successful. During the second half of the 19th century, industry in Rochester changed and though George Ellwanger of Germany would go on to be the owner of one of the more famous of them all, numerous nurseries blossomed all around the city. Noting the change in industry and the city's scene, our nickname was cleverly replaced with "The Flower City" in 1859. The current city logo is a interpretive combination of an old grist mill and a lilac that was created in the mid-1970's.
Over the years, countless businesses have established themselves in the Rochester region with brands that pay homage to the city's founding. Flower City Yoga, Flower City Printing, Flour City Bending, Flour City Growlers, Flour City Pizza, Flour City Station, Flower City Glass and even a conference called TedXFlourCity. Additionally, Flour City Bread and Flour City Pasta who at least each have a business that uses flour in their products.
Rochester might have a cool history with flours, but it also has an interesting history with trademarks. The Dawn Donut Rule was created in 1959 when Rochester supermarket Hart's Local Grocers started using the word 'Dawn' with some of their donut displays, but weren't selling donuts that were made by the company that made Dawn's Donuts. It was determined that: "if the use of the marks by the registrant and the unauthorized user are confined to geographically separate markets, with no likelihood that the registrant will expand his use into the defendant's market, so that no public confusion is possible, then the registrant is not entitled to enjoin the junior user's use of the mark." What made this ruling even more interesting was the very thing you're using to learn about it: the internet. Even though a vendor might have a brick and mortar location in a separate region and may not draw customers directly to their shop and therefore not be a competitor, if they have an online shop it means anyone anywhere can buy. As a result, the Dawn Donut Rule only applies…. when… it actually applies?
Interestingly, Flour City Pasta does have an online store where you can purchase products and Flour City Bread doesn't. But, it could still strongly be argued that they're not even direct competitors because, who doesn't want to eat pasta AND bread at the same meal (no offense to those with gluten allergies, of course). Does it further complicate the decision to include the fact that Flour City Pasta doesn't even have a Rochester address? Their website indicates that their address is in Mendon (whoops!) Macedon which actually isn't even in the same county.




I reached out to Anne LaBarbera, a Syracuse based attorney, who helped me understand a bit more of what was happening. She referenced the company Apple Inc. who was in charge of creating the laptop I'm writing this post on and how they have nothing to do with apples. Because the trademarked term could never be confused by the general public to think that Apple Inc. was suddenly in the orchard business, it's not an issue. Maybe the lawsuit would be comparing Apple vs. Orange? Just kidding. As an aside, remember when the University of Syracuse entered a trademark dispute for 'orange'? She continued…
…when such a trademark exists, it generally only allows the trademark holder to block use of the term in association with similar products. So to continue with the Apple example, I would not be able to start a company named Apple that manufactures microchips or mother boards without running into trouble, but I could very likely start a company that makes cleaning products or chewing gum and call it 'Apple' without being in violation of Apple, Inc.'s trademark. Because Flour City Bakery and Flour City Pasta both make food products made from flour, this is likely the reason for the cease and desist letter. The fear on the part of Flour City Pasta would be that their reputation or 'goodwill' to use the legal term is being used by Flour City Bakery to sell their goods. Put another way, the trademark holder is asserting that the bakery is trying to confuse consumers at the holder's expense.
So, realizing that you're probably sick of reading by now, let's wrap this up shall we? It seems that there's still a few questions to be answered about this debate:
When was the moniker "Flour City" first actually used and who used it?
Can you own a nickname?
Are Flour City Bread and Flour City Pasta close enough of a product that the court would consider their flour-based products to be in direct competition if it came to a lawsuit? If so, Flour City Pizza is probably getting a letter too.
There's currently no lawsuit, just a C&D. The issue is, does Flour City Pasta have the right to trademark a nickname for the city. And, if so, does the city have to ask permission if/when that's granted??
Feel free to chime in and leave a comment (but, play nicely please) to help clear any of this up for all of us! In the meantime, I may go register the domain at ExploringFlourCity.com 😉
October 6, 2015 – Update:
The same day this post went live, I was asked to sit in on one of my favorite podcasts and discuss it a bit more. To listen to the full 1-hour discussion with Food About Town's host Chris Lindstrom, head over and take a listen. Spoiler Alert: during the recording we had a surprise call-in from Flour City Bread's owner.
Since then, the owner of Flour City Pasta has announced that they are dropping their intentions to pursue the C&D on their Facebook Page.
Resources and Additional Links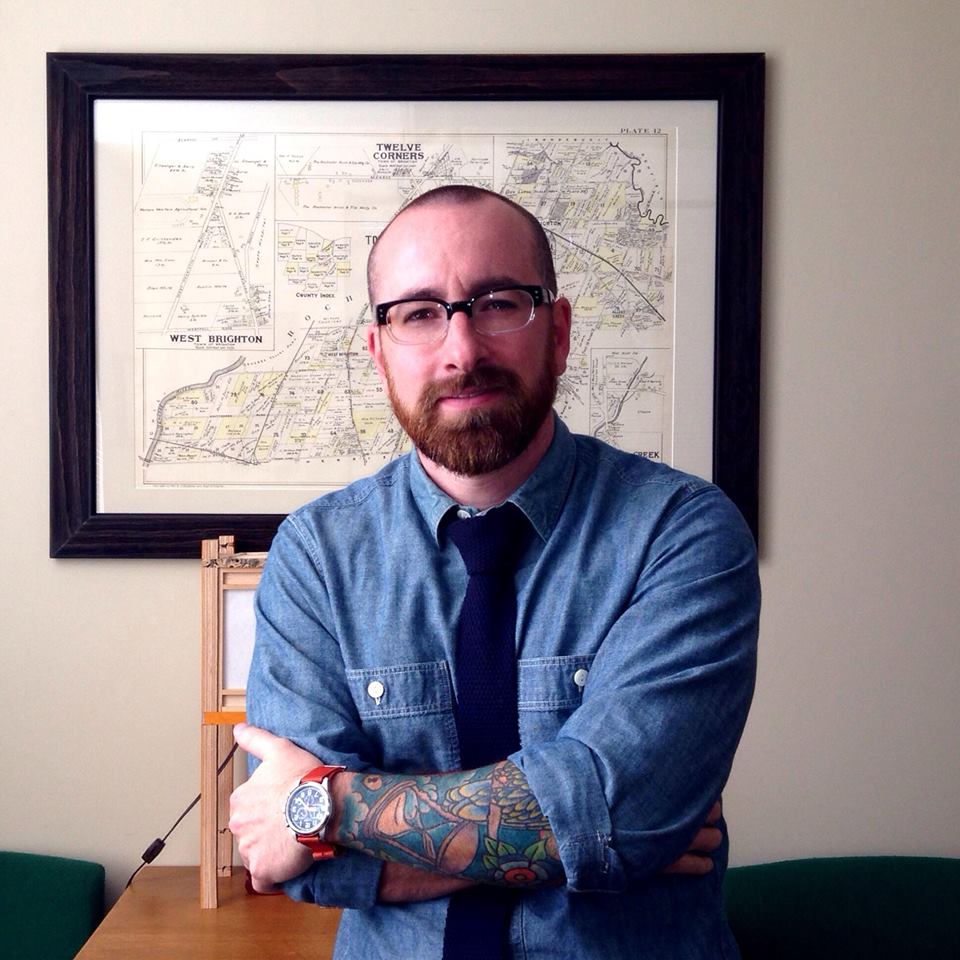 Chris Clemens is the Founder/Publisher of Exploring Upstate. From his hometown in Rochester, he spends as much time as possible connecting with the history, culture, and places that make Upstate New York a land of discovery. Follow him on Twitter at @cpclemens