This metal dragon sculpture found roadside in East Bethany is the work of Tom Stringham of Emerald Models, Inc.
by Chris Clemens
Spontaneous discovery of new things is really exciting. But, I have to admit I found out about this metal dragon sculpture while perusing the Roadside America website.
One morning I was in East Bethany in Genesee County to checkout Rolling Hills Asylum. I made sure to take a short detour while I was nearby to checkout the metal dragon sculpture in person.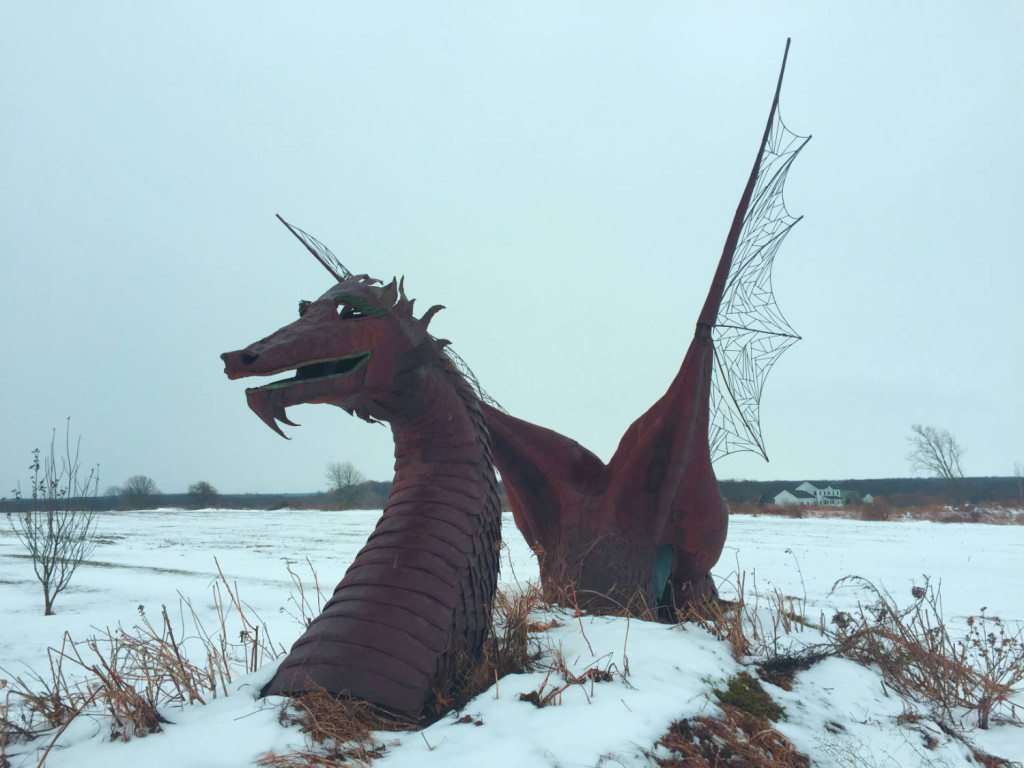 Finding The Metal Dragon
Right off the side of the road at 10187 Transit Road in East Bethany sits this lurking metal dragon statue. It's out front and quietly guarding the property of Emerald Models, Inc.
The dragon is the brainchild of Tom Stringham. He's a metal sculptor who creates custom work from wood, steel, iron and precious metals and has been at it for decades. According to what I've found online, the dragon has taken years and has slowly evolved with new pieces being added occasionally.
Emerald Models has been around since 1982 and provides work for everyone from a few Fortune 500 companies to small, individual orders. If you're in the area, a short detour down Transit Road is totally worth seeing the fantasy monster in all its rusted-steel glory!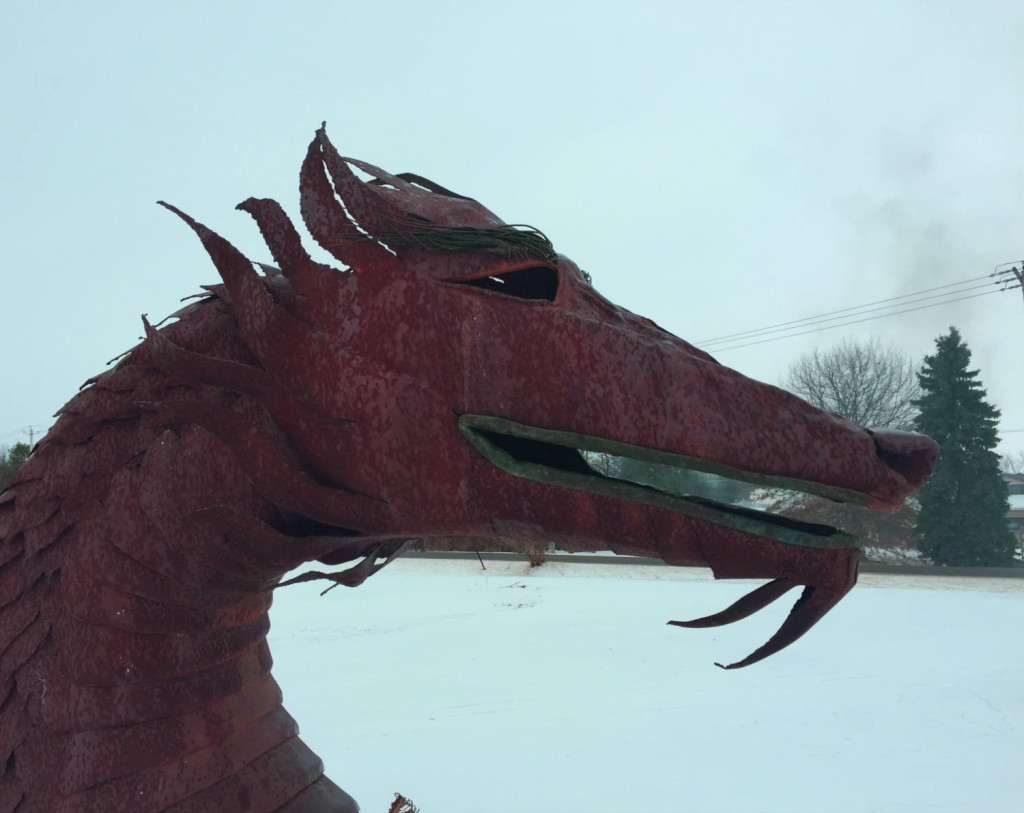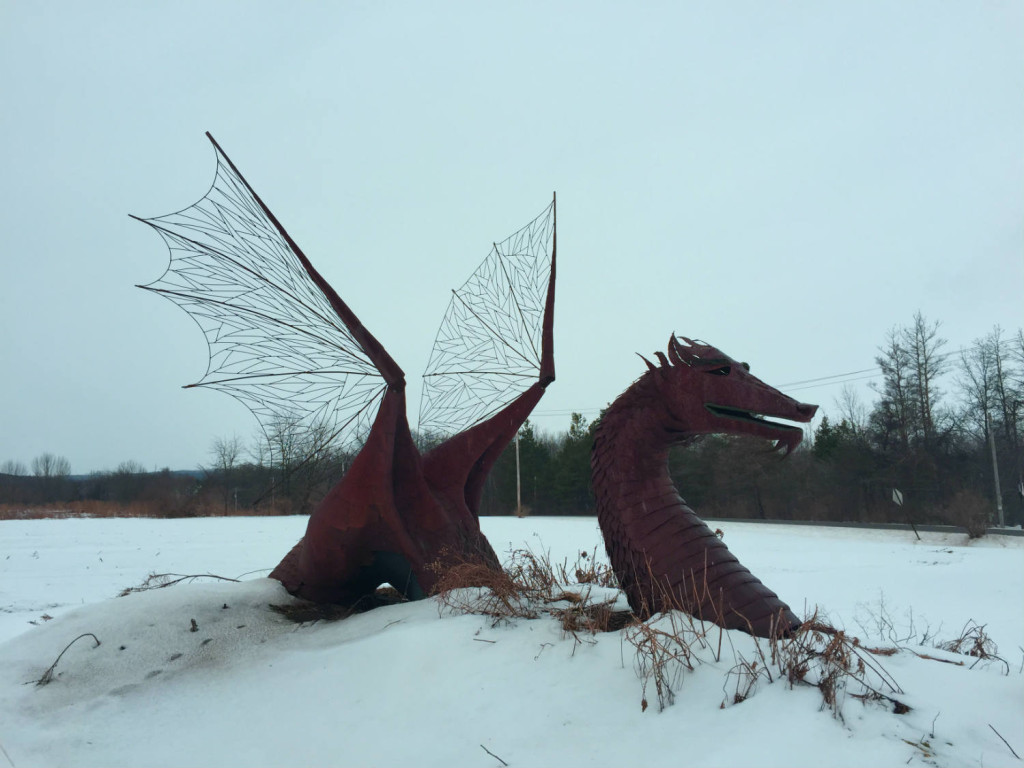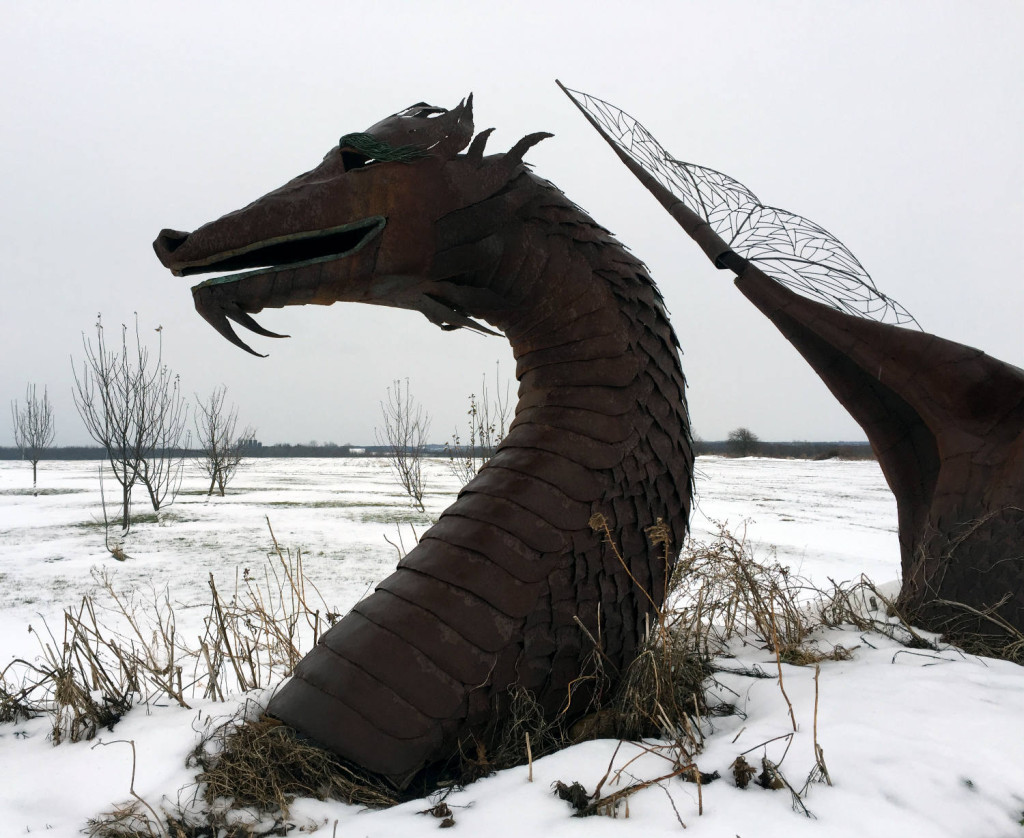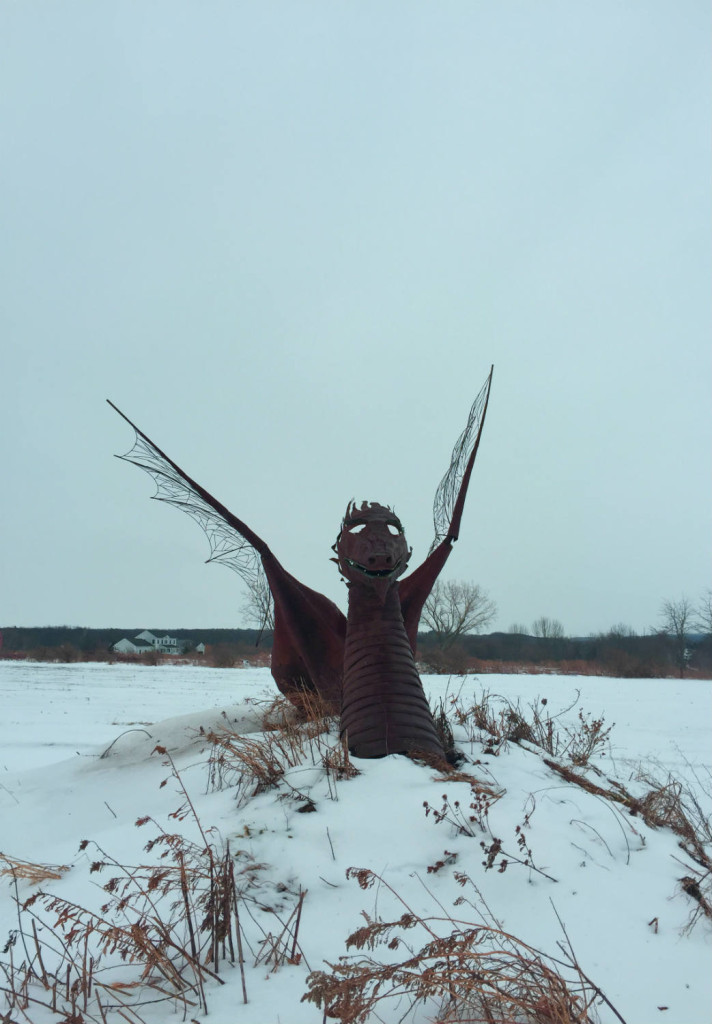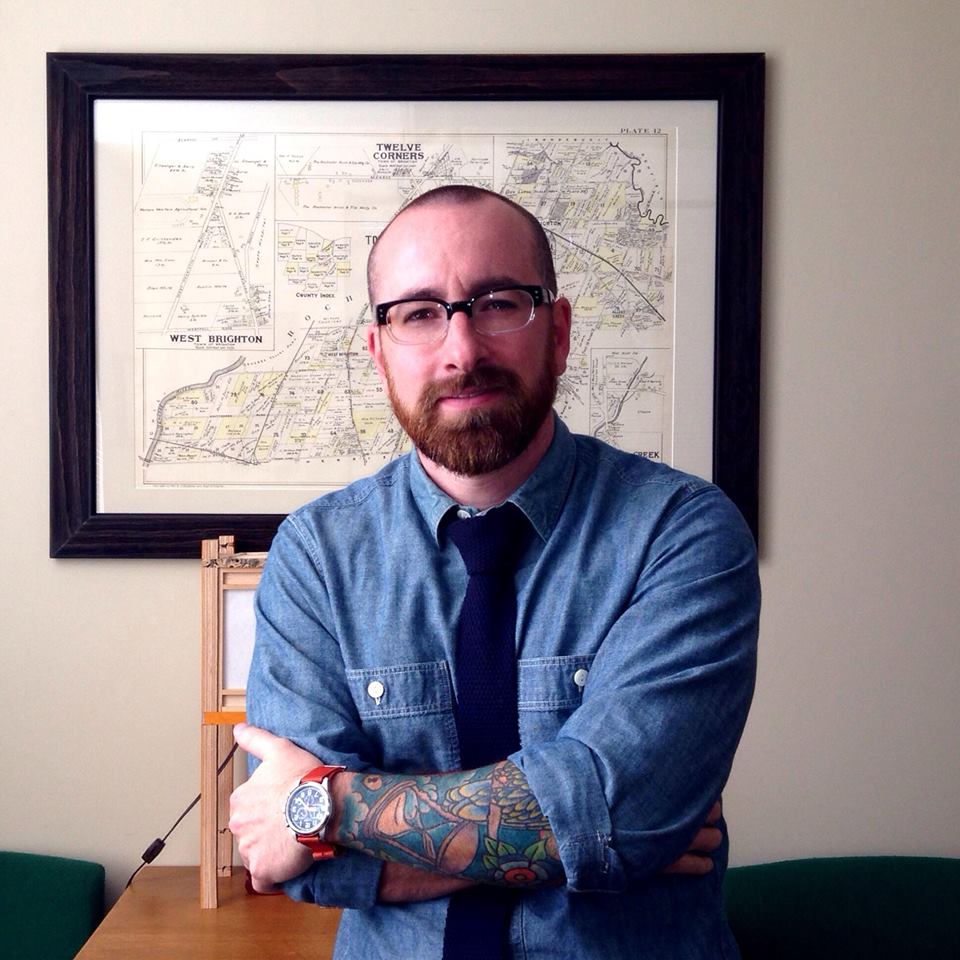 Chris Clemens is the Founder/Publisher of Exploring Upstate. From his hometown in Rochester, he spends as much time as possible connecting with the history, culture, and places that make Upstate New York a land of discovery. Follow him on Twitter at @cpclemens