UPDATED: March 22, 2019
Please note that overwhelming traffic to the Fairy Trail has lead to increased litter, vandalism, and property damage. As of March 2019, the Town of Henrietta Administration, the Tinker Nature Park Staff, and the Friends of Tinker Nature Park Conservancy Board have decided to remove the Fairy Trail entirely. Full removal of the houses will take place in the Spring of 2019.
ORIGINAL POST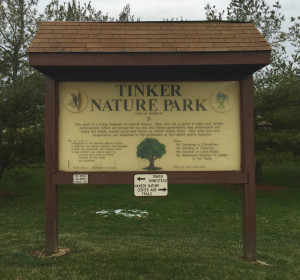 Tinker Nature Park is somewhat of a 'living museum' in Monroe County. It sprawls out on 68 acres of land donated to the Town of Henrietta by a private resident. The park features a nature center with rotating exhibits, a taxidermy collection, beekeeping exhibits, outdoor wildlife watching, and a 1.2 mile handicapped accessible trail with physical fitness stations. On the property there is the Tinker Homestead Museum in a historic cobblestone house. There is an outdoor meditation maze, boardwalk with seating and all kinds of special events geared toward learning about nature and conservancy for all ages. It's a really great space to visit any time of year.
And, that's probably why a band of fairies decided to move in during the fall of 2014.
Fairy Trail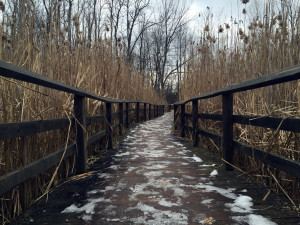 Somewhere around that time, small doors and miniature homesteads began popping up on a certain section of the walking trail. The human artists who've helped install the happy homes choose to remain anonymous. So, visitors are left to wonder at just exactly who calls each one home and exactly how they got there.
The village is made up of a range of fairy homes. Some dwellings have a simple door on a tree trunk, and some have more elaborate dwellings with ladders and swings. Most are low to the ground, which seem more suitable for trolls. Then, some were well above my head, assuming a winged-creature would have no problem gaining access.
I've seen reports that there are 21 total, but I was only able to find 20–which is quite a neighborhood of nymphs!
If 'fairy villages' is your thing, you'll definitely want to make the hike out to Lily Dale in the summer months where the sprite population has hundreds of dwellings!