by Chris Clemens
Holiday gift giving season is close. Closer than some of us (read: me) probably would like. But, one thing I have learned is that if I ignore an impending date and pretend it isn't looming, it still seems to arrive. That's why I got a huge head start on my gift buying already, and figured if you had someone in your life that loves checking out Upstate New York as much as I do, you might find it useful to get some ideas too. So, here's a quick collection of stuff that every Upstate New York explorer needs in their bag.
KeySmart ($20 – $40)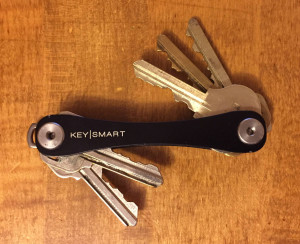 Too many keys can be a huge pain. I got myself this KeySmart last year, threw them all in Swiss Army Knife style and abandoned the idea of jingly-jangly annoying key rings forever. Light. Durable. Inexpensive. Freakin' genius!
Glerups ($95 – $115)
Let's face it: even if you like the winter months in Upstate, you'll still admit that they're cold and it's great to have something to stay warm with. I didn't have mine last season, but I'm already looking forward to my super soft and warm slippers for the upcoming 10 months of winter!
Upstate New York Off the Beaten Path: A Guide To Unique Places [2010] ($5 – $11)
I use a whole bunch of resources to find interesting cool sites to go see. Websites are great 'cause they're updated regularly, but there's a lot to be said for having a good, old fashioned book to read through and plan your next adventure.
Available in eBook or Paperback (*eligible for Prime!)
David Lane Design: Handmade Leather Goods ($35 – $375)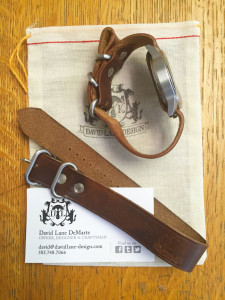 Dave is a Rochesterian who I met sometime last year when I noticed his watch band and wanted to know where he got it. Turns out, he made it! One of the few people in the region who are making leather goods the old school way, my new watch band is strong, supple, comfortable and incredibly beautiful. What's more, considering that he hand makes each of the items, they are quite reasonably priced. Purchase right on his website, or check out his studio in person right in downtown Rochester.
website | facebook | instagram | twitter
GoPro
I'm not a photographer. Most of the photos on Exploring Upstate have been taken with my iPhone. I don't have the eye, or patience, that it takes to create super fantastic images that a professional would be making. But, ever since I got my GoPro, my videos and images have been much more fun to look at, and create. I'm no pro, but this camera makes me feel like one. (*If your gift receiver is in need of tips and assistance, have them check out my pal Meredith over at VidProMom. Super cool videos will suddenly be easy to create and post up on YouTube.)
Power Packs
Because I primarily use my phone for photos, videos, and even as a GPS to find my way around, I can run through that measly battery pretty quickly. A few years ago I picked up a couple extra battery packs to toss in my messenger bag and now I don't bother getting stressed if I hit that dreaded 20% mark and haven't even eaten lunch yet.
AmazonBasics 10,000 mAh Portable Power Bank
AeroPress Portable Coffee Maker
If you know me, you know how much coffee I drink and that I insist on only drinking the best possible. There's nothing worse than needing a pick me up and not having access to good brew on the road. Never drink that pre-ground, cellophaned one year old coffee in a hotel room again. Ever.
The Home Tee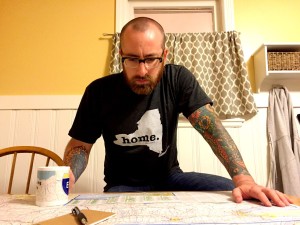 If I could wear a t-shirt and jeans every single day I'd be pretty pleased. If that t-shirt was super soft I'd probably be even happier. If that t-shirt told everyone that I was proud to be from New York, even better. Now, tell me that some proceeds from all of The Home Tee's products go toward research to cure Multiple Sclerosis and I'm sold. And, did I mention how soft this shirt is?
Curiosities of The Finger Lakes book
All kinds of interesting oddities have sprung up out of the Finger Lakes region. As much as I read and research and learn, there's always a few new ones that surprise. This is a great collection of some of the folklore of one of New York's biggest regions.
Available in eBook or Paperback (*eligible for Prime)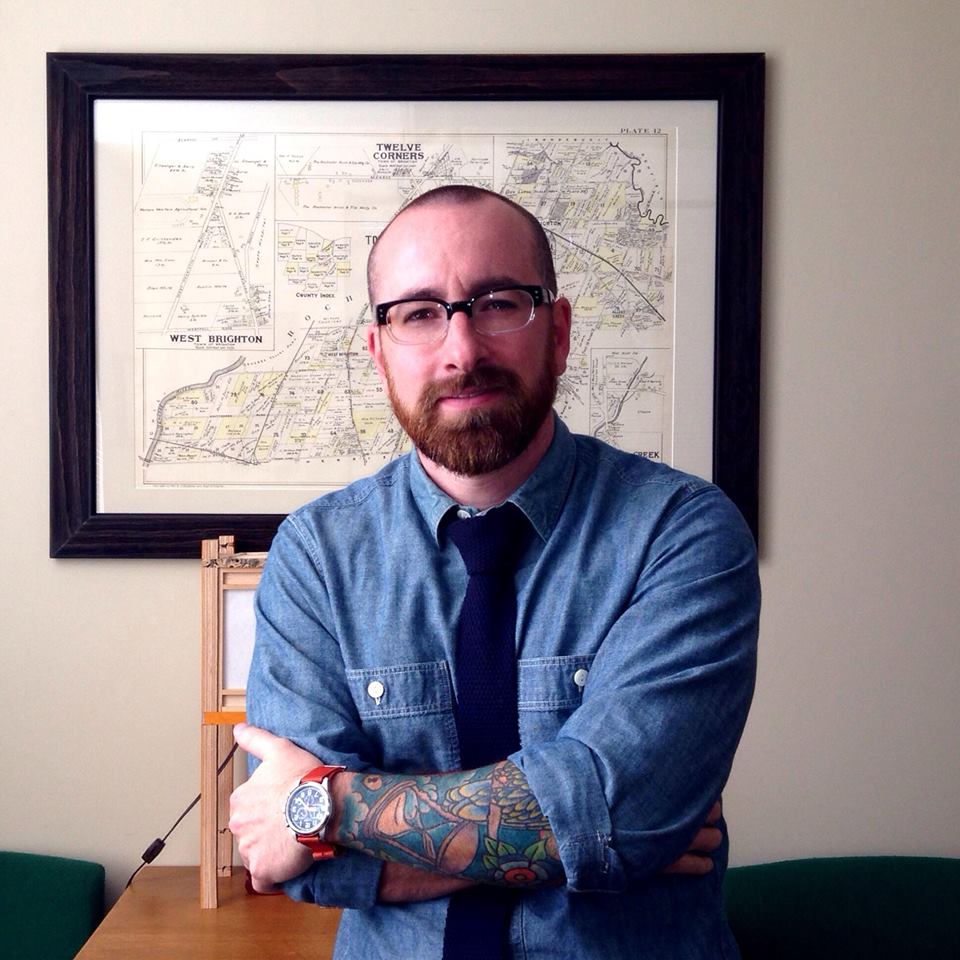 Chris Clemens is the Founder/Publisher of Exploring Upstate. From his hometown in Rochester, he spends as much time as possible connecting with the history, culture, and places that make Upstate New York a land of discovery. Follow him on Twitter at @cpclemens