Upstate News You Can't Use is a series to discover real stories in historical newspapers from Upstate New York
by David Brooks
We've made it to summer. We're ready for all the festivals, BBQs, late evenings, bug splattered windsheilds and that one annoying neighbor who sets off firecrackers randomly until Columbus Day. Why not take this chance to go over some cringey ads from Upstate New York newspapers of the past?
*Cringey for various reasons. Some more than others. Some are just fun. Others, on the other hand, are pretty messed up!
Some of these are a little obvious, others need a bit of context. Either way, here are some advertisements that should make you rethink humanity.
Wear Your Radium
Let's start off with a look at this good time watch.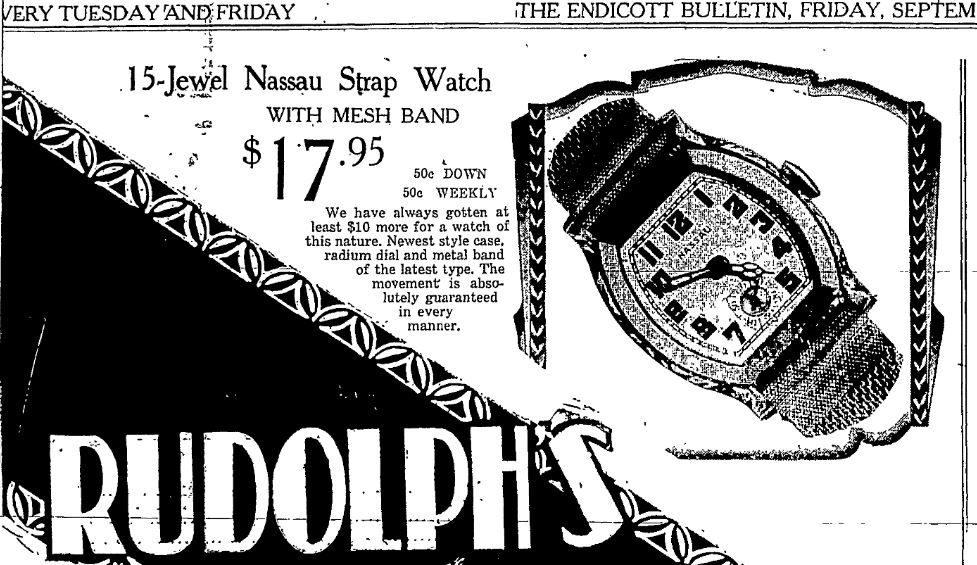 Looks pretty sweet, the mesh band is classy for summer wear and it's a pretty good deal. Especially for something that contains a radioactive element – #88 Ra. While the quantity within the watch, allowing the face to be illuminated in the dark, was relatively small, there are several instances of such uses causing cancer or other disabling ailments for those manufacturing the products.
Makes us all feel a bit better about those light emitting diodes of today, eh?
Remember this arsenic soap ad?
Crappy Fertilizer
Working in a place that could kill you seems pretty shitty, right? What if it didn't just seem shitty?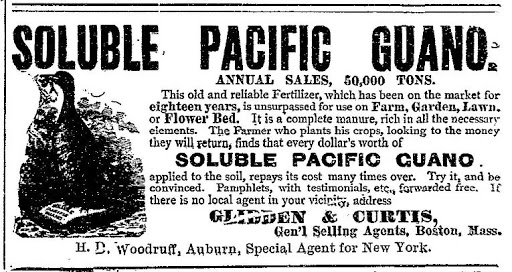 Even today you can pick up some guano for your plants at most garden supply places, but the word "soluble" in this ad makes this poo slurry just sound messy.
Way To Be Culturally Insensitive
There are plenty of ads in the past that play off racial or cultural stereotypes. Heck, not all of them are from over a hundred years ago either.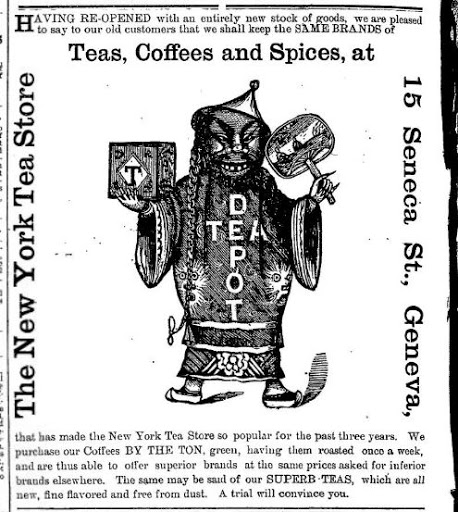 But taking a look at them, confronted by the outward prejudices, readers today should gain some understanding of how "media" has always seemed to be driven by its consumers; often abetting their own preconceived beliefs.
Further examination on that subject can lead to an extra layer of cringe.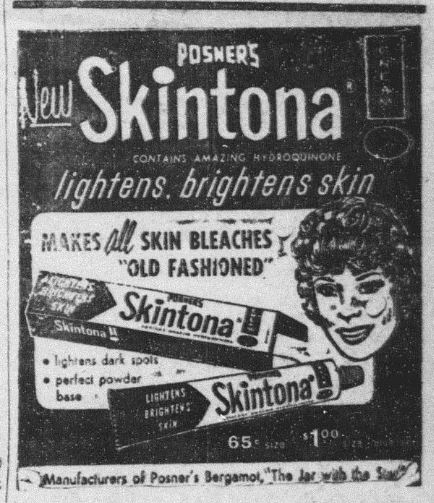 At first glance, Skintona is just another skin product. But when you understand The Buffalo Criterion (published 1925 to 1973 and then from 1978 to present) has been listed as a historically "black" newspaper… the ad takes on a much more murky meaning.
This isn't the only instance in The Buffalo Criterion. Here's another from a few years before.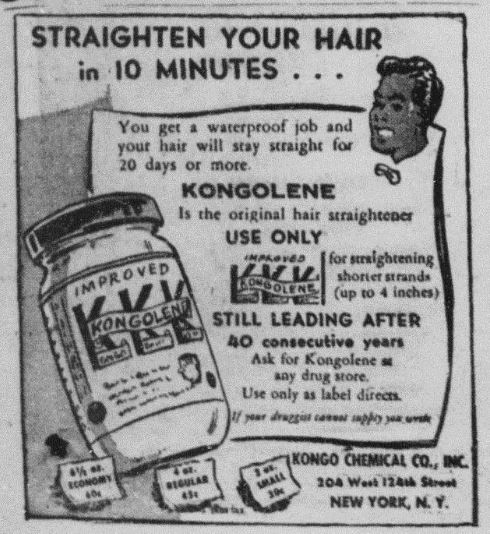 Take a moment to let that all sink in.
Smoke 'Em If You Got 'Em
Back to the ads for things that might kill you.
There are hundreds of different ads about tobacco products between the 1880s and 1950's that highlight finer qualities like less irritating, great flavor, etc. Having throat specialists or even doctors recommend which brand of tobacco to smoke seems pretty cringey today.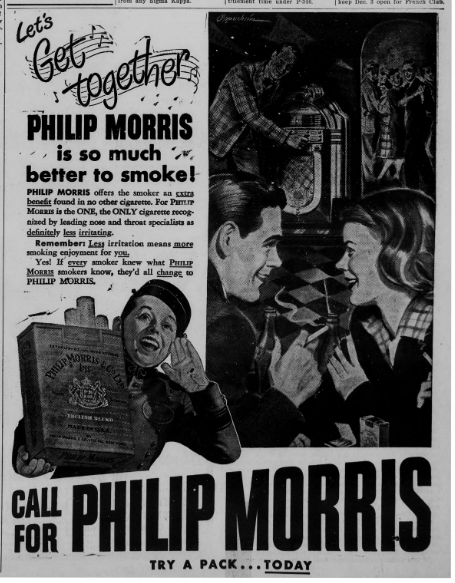 Remember, "less irritation means more smoking enjoyment" until you have to do it through a trach tube.
Egg-cellent Idea For An Ad
It might be the egg faced womanly figure waving out the window, or it could be the terms "palate romance" and "virginal purity" that makes this ad for Chevy Chace Mayonnaise set my skin crawling.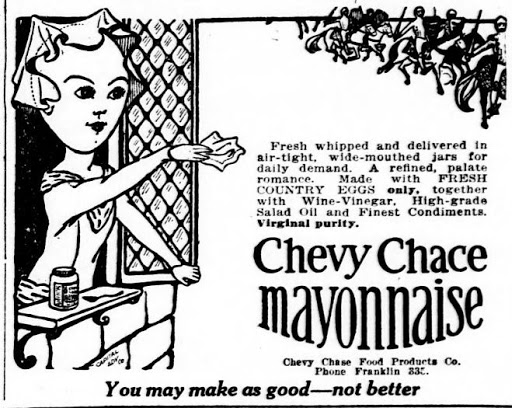 There are a lot of ads that wouldn't fly in today's periodicals – much like many of today's ads would be seen as far too liberal, or communist, or just down right immoral in bygone eras.
This Just Goes Tooth Far
One thing is for sure though, a Dental Toilet always sounds terrible.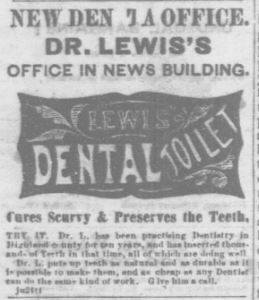 Keep an eye out for another "Cringey Ads" article in the future months.
For July we'll take a gander at strange accidents and bizarre occurrences found throughout historic newspapers from Upstate New York! You won't wanna miss that!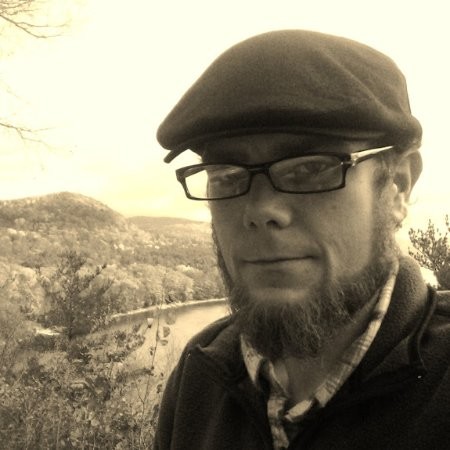 David Brooks has an American History degree from the State University of New York. He currently lives in Northville along the banks of the Great Sacandaga Lake. He serves as the Education Director for the Schoharie Crossing State Historic Site and on occasion can be found exploring the Adirondacks hoping to catch sight of Big Foot.