The CGI Rochester International Jazz Fest has grown annually since its start in 2002 and is now one of the best known jazz festivals in the world.
by Chris Clemens
Having grown up in Rochester, I can remember a time when people would bad mouth the city. It wasn't uncommon to hear things like, "there's nothing going on here". That statement of course has always been more an indicator of the speaker's attitude than the city itself. But, more recently it's a claim that has been easier and easier to discredit.
Like so many other Rust Belt cities in the northeast, Rochester is undergoing a reincarnation. Its rebirth is maturing toward a new life as a modern, hip, place-to-be. There's a bunch of solo factors contributing to the city's new culture, but they play together on the same stage belting out a synchronous anthem of local pride.
I would say that visiting Rochester should be high on any list of places to visit. But, if you happened to book your trip during the 9-day Rochester International Jazz Fest, I'd say you planned well.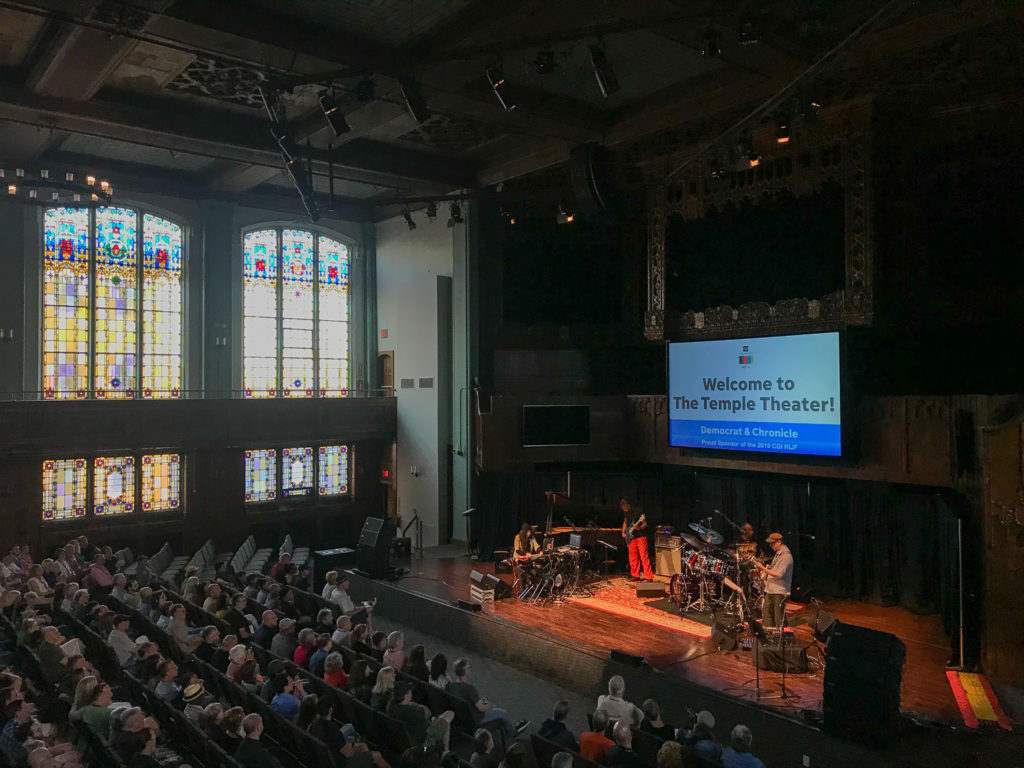 Rochester International Jazz Fest
Since its inception in 2002, the festival has grown exponentially. That first year there were 15,000 in attendance, mostly from the immediate region.
Skip ahead to 2018 and a record setting estimate of 208,000 people from around the world gathered to hear over 1,500 musicians perform over 320 shows over the course of nine days.
It isn't just Rochesterians claiming that the local music festival should be collecting attention. It's critics from elsewhere who are starting to recognize that in nearly two decades, this mid-sized northeast city has built an annual festival that rivals some of the best in history.
Websites like Culture Trip have listed it within the top 50 music festivals in the world. But, breaking down that list further places Rochester's humble jazz fest at their #1 spot for the festival's genre. The Dandelion Chandelier lists Rochester's jazz fest alongside Newport and Monterey as being the best in the world.
In the world!
What To Expect
During the 9-day festival, certain sections of downtown streets are closed off to vehicles and multiple stages house all kinds of different musical acts.
Every night of the week there are free stages, then stages with a nominal entrance fee, and then big headlining shows. Serious festival goers will dig the club pass, which gets you into every stage all week long (except the headline acts).
The Friday and Saturday evening lineup gets an additional stage added at Chestnut and East Avenue, and these shows are usually talked about the rest of the year. During this year's fest, Dan Aykroyd joined the Downchild Blues Band to a countless number of fans that filled the streets to hear him belt out "Soul Man".
In previous years, the flagship free shows have included historic sets from bands like Rusted Root and Los Lonely Boys.
For those wanting a Rochester International Jazz Fest experience without a major crowd, the week day shows will be a great time to pop-in. Free sets play all afternoon and night on the Gibbs Street stage (renamed Jazz Street for the week).
Locals Love Jazz Fest
As I mentioned, Rochester's downtown is slowly re-energizing, and optimistic locals are quick to celebrate the wins.
But, there's something different about how the Jazz Fest brings the city together. It's really interesting to watch the small, mid-sized city of Rochester become an international city of culture almost overnight.
There's young people and older people and business people and creative types. Some are serious music nerds, and some are there for a festival unlike anything else in the region. Regardless of any one person's interests, it's tough to deny that it's something to celebrate.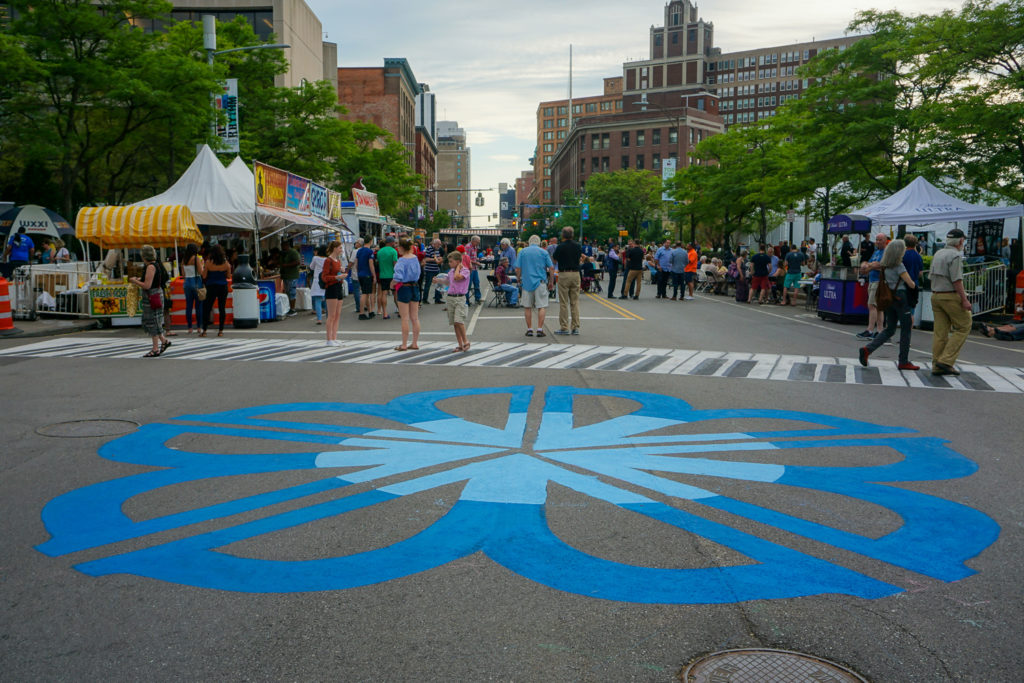 Food trucks offer everything from Rochester's famous "Chicken French" to Jamaican jerk chicken, and even the famous Rochester white hot dog.
I love Rochester.

Sliders from the great @mccannsmeats.

Watching people smile at the street art from @shawndunwoody.

Bumping into friends like @cpclemens.

Wonderful, free outdoor music.

This city is beautiful when we want it to be.

— Evan Dawson (@evandawson) June 24, 2019
Sure, there are other festivals in Rochester that are great, but during the Jazz Fest, it's kind of like the whole city comes alive to celebrate.
Non-Music Jazz Fest Stuff To See
Admittedly, there are times during the nine days of music when you might want something non-music to checkout. The festival's nucleus is at Gibbs and East Ave, so it's easy to walk to some really cool non-music things in the city.
While you're here:
The Strong Museum of Play is just two blocks from the nearest stages.
The Genesee River is a short walk from the festival. The river is where the Erie Canal once passed through, ensuring Rochester's status as the original "Boomtown" of the United States.
The George Eastman Museum and the Rochester Museum and Science Center are both a couple miles from the festival and right near each other.
The former home of famous suffragette Susan B. Anthony is downtown and now is a museum. It's located just a few miles from the festival.
Jazz Fest Information
To find out more about the Rochester International Jazz Fest, checkout the CGI Rochester International Jazz Fest website. Follow the festival on Facebook, Twitter, and Instagram for news, updates and fun photos of the festival!
For more information on where to stay, and other activities in the region, checkout Visit Rochester.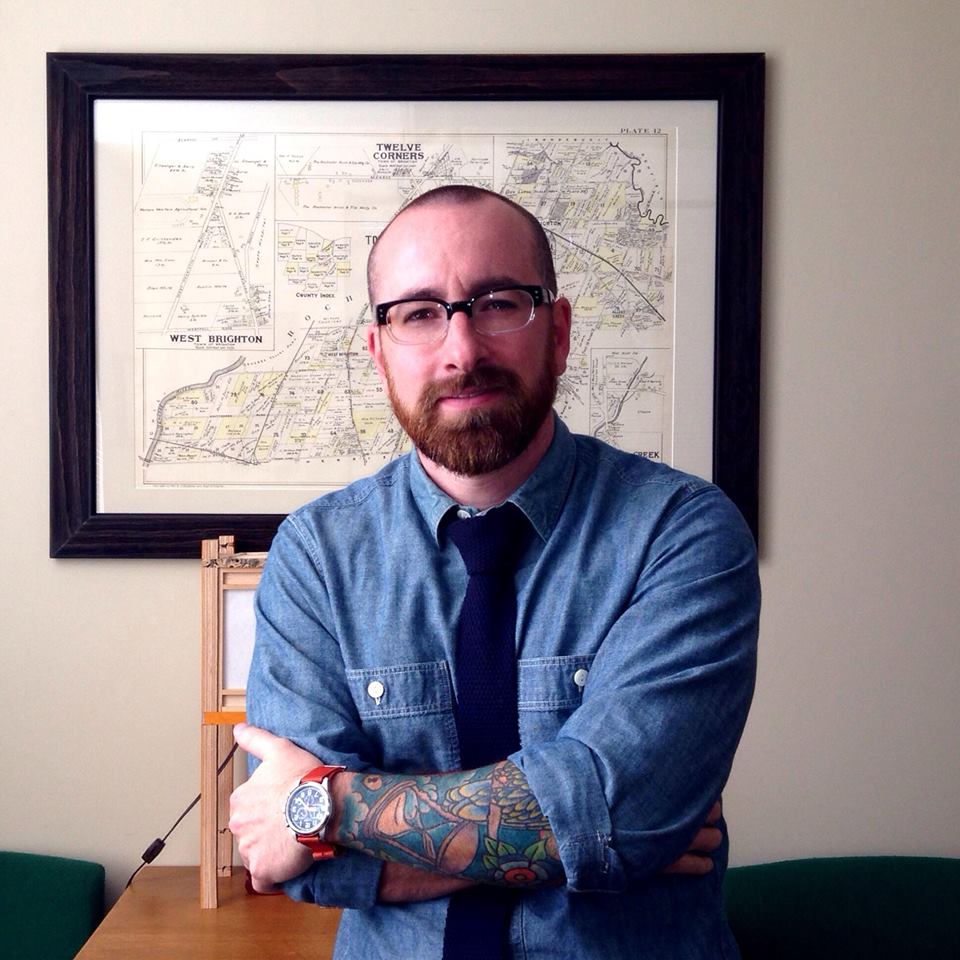 Chris Clemens is the Founder/Publisher of Exploring Upstate. From his hometown in Rochester, he spends as much time as possible connecting with the history, culture, and places that make Upstate New York a land of discovery. Follow him on Twitter at @cpclemens