Birdwatching in Upstate is a huge hobby, and for many, it all begins with bird cams.
by Amy Layton
We all know that Mother Nature can be a bit of a moody gal, especially here in Upstate New York. Snow on Mother's Day? Sure, that's just her way to remind us that she is in charge, and she will wreak havoc on your garden if she damned well pleases.
If you are into birdwatching, spring can be glorious and frustrating all at the same time. Migration sends flocks of birds back our way, filling our yards with flashes of color and melodious songs. Nests are being built carefully – sometimes snowcapped – but built nonetheless. Birds are equipped for bursts of nasty weather, but what about us fair weathered bird watchers?
Fear not, bird cams to the rescue!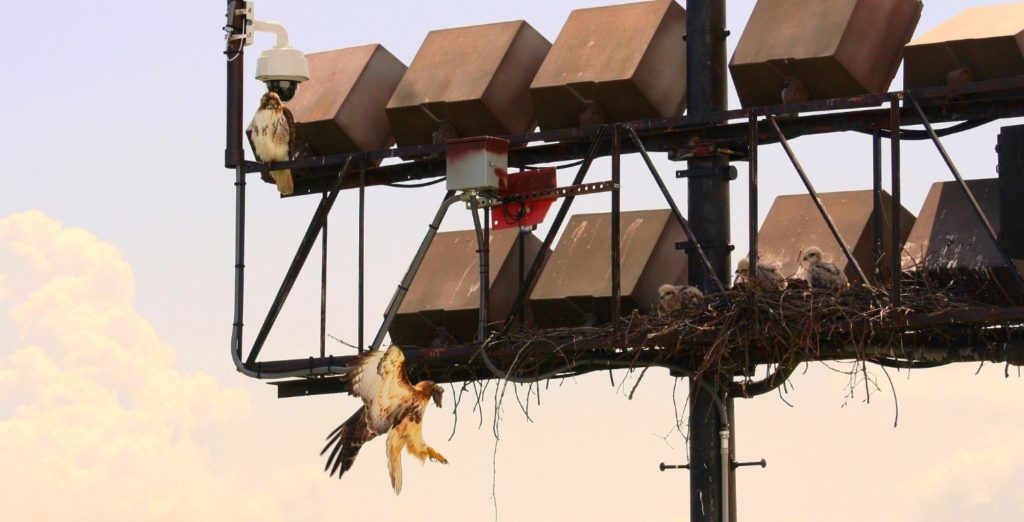 As a gal enraptured with raptors, I discovered the Cornell University Bird Cams a few years back. It all started with two cameras – one on the hawk nest and one on a heron nest. It has since expanded to 11 cameras, following assorted species of birds.
Birdwatching On The Ground
It rekindled my love of photography and birds as I became one of several "Birders on the Ground," or "BOGs," following the mated pair of red-tailed hawks on campus when they were off the nest. Eyes ever to the sky, we knew where to find the two both before, during and after nesting season.
Come to find out the red-tailed hawks have an international following! School children from all over watch their eggs hatch every year. Die-hard fans, including folks from across the globe, celebrate "Nest Fest" one weekend each year as the new chicks prepare to fly out of the nest, or fledge for the first time.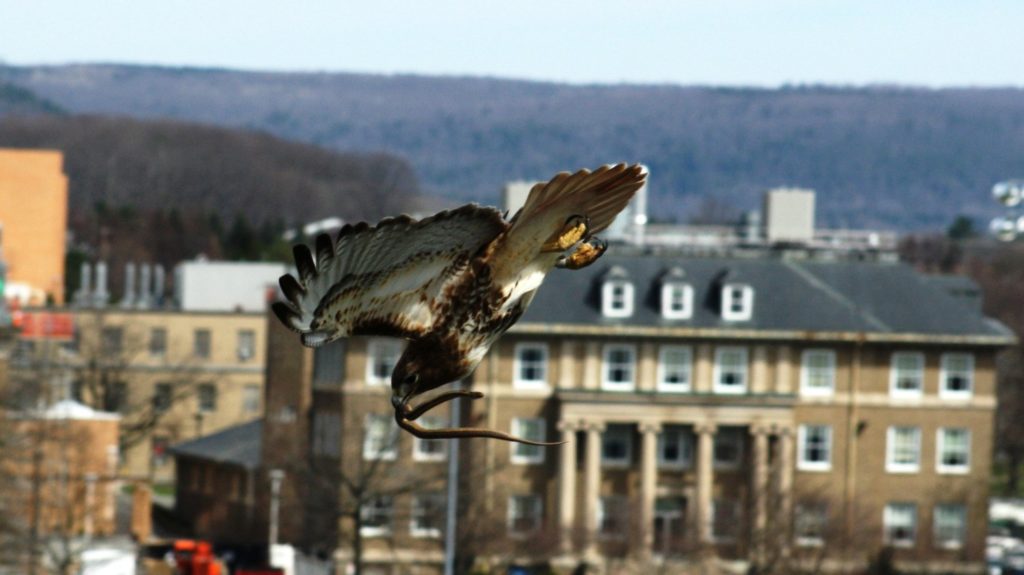 Tracking the feldglings is a favorite of the BOGs, watching the bumbling babies from a distance as they make their way through campus. The job of a BOG is of utmost importance at this time, reporting back to the camera viewers where and how the chicks are doing now that they are off camera.
The love for these hawks is strong and being so deeply involved in their lives can sometimes be heartbreaking. The mortality rate of a red-tailed hawk in their first year of life is 80%. Over the years, viewers have heard of the the loss of several chicks as they ventured out into the world.
One of the biggest blows to the birdwatching community was the death of Ezra, the original mate to Big Red, the female hawk. I admittedly cried as if I had lost a member of my family when the news broke. But the hawks also teach valuable life lessons – that life continues on after tragedy. Big Red has since found another mate, Arthur, and they have successfully brought several young hawks into the world over the past few years.
Getting Connected
They offer a "bird's eye view" into their lives, and bring joy to those who cannot get outside. Suzanne Horning, fellow Cornell BOG, notes,
I think people feel a connection to the hawks from watching them up close- bonding, working on the nest, laying eggs and then adding chicks to their family. There is 24-hour access to them while they are in the nest area. I think it is a way to feel connected because you know someone else is watching the same thing you are…these connections carry beyond the nesting season.
The cam watchers even have their own Facebook page so they keep abreast of all things hawk and keep in contact with one another.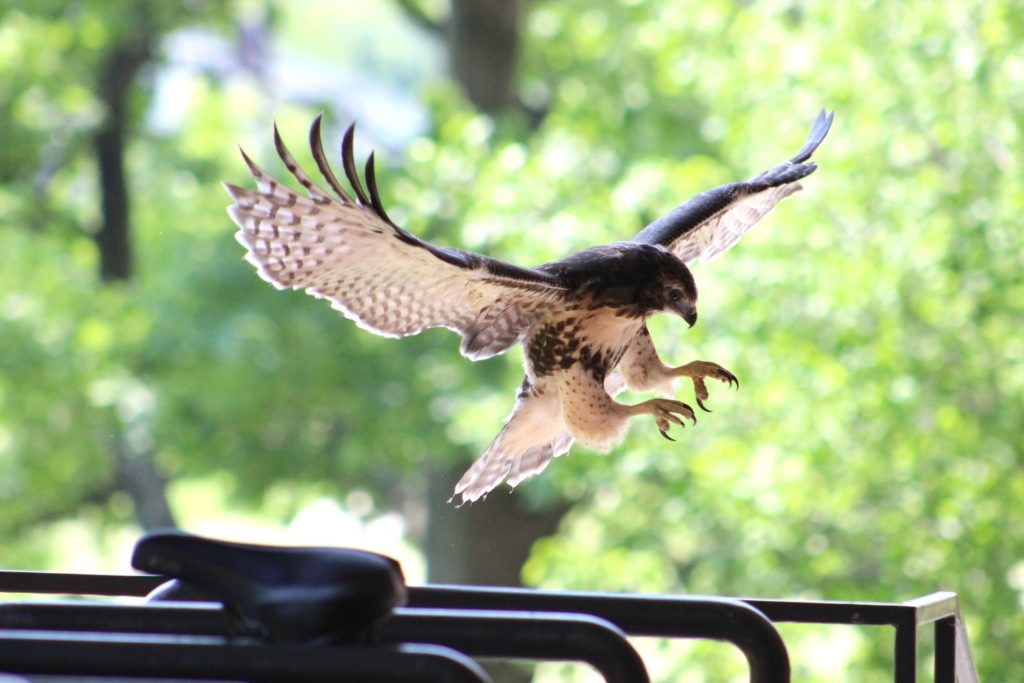 The Cornell cams are not the only game in town – you can find cameras viewing falcon nests in Utica, Rochester, Buffalo and the University of Buffalo. This time of the year, most eggs have hatched, and you can watch the little, white, fluffy balls of chicks scramble around the nest.
So when the weather makes you want to curl back up in bed, you can still enjoy nature as an "armchair birdwatcher." Grab your coffee and your laptop and snuggle up next to some raptors.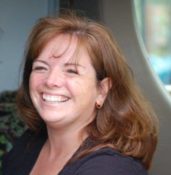 Amy Layton is a New Jersey native who has lived in Cayuga County, New York, for the past 11 years. She attended both East Stroudsburg University and Cornell University, and earned a Bachelor's degree in English. She works at Cornell University in Human Resources as the Program Coordinator for the Work/Life Department. An amateur photographer, you can find her exploring the wilds of Central NY with her three dogs and husband Kevin, snapping wildlife photos and if need be, a human or two. She has a penchant for photographing discarded foodstuffs, especially bananas. You can check out some of her work on Instagram, Twitter and Fine Arts America.