This 28 foot pancake griddle hanging up at Birkett Mills in Penn Yan is the largest pancake griddle in the world.
by Chris Clemens
Birkitt Mills in Penn Yan, NY is located right in the middle of the Finger Lakes Region.
Since their humble beginnings in 1797 Birkett Mills has grown to become one of the largest manufacturers of buckwheat products in the world. Operating sixteen hours a day for five days each week, their headquarters in downtown Penn Yan lay claim to being the 'Buckwheat Capital of America'. It would only be appropriate that such a place would also have a Guinness World Record.
Birkett Mills is responsible for building a 28 foot in diameter metal pancake griddle–the largest pancake griddle in the world. Obviously, you can't just build a griddle and not cook a pancake. They used the very griddle hanging up on the side of their building to cook the world's largest buckwheat pancake on September 27, 1987.
Such a task also requires the largest tools. They had to mix the batter in a cement mixer! Since there's spatula to handle that, they used a crane to flip the flapjack and cooked it over a bed of hot coals.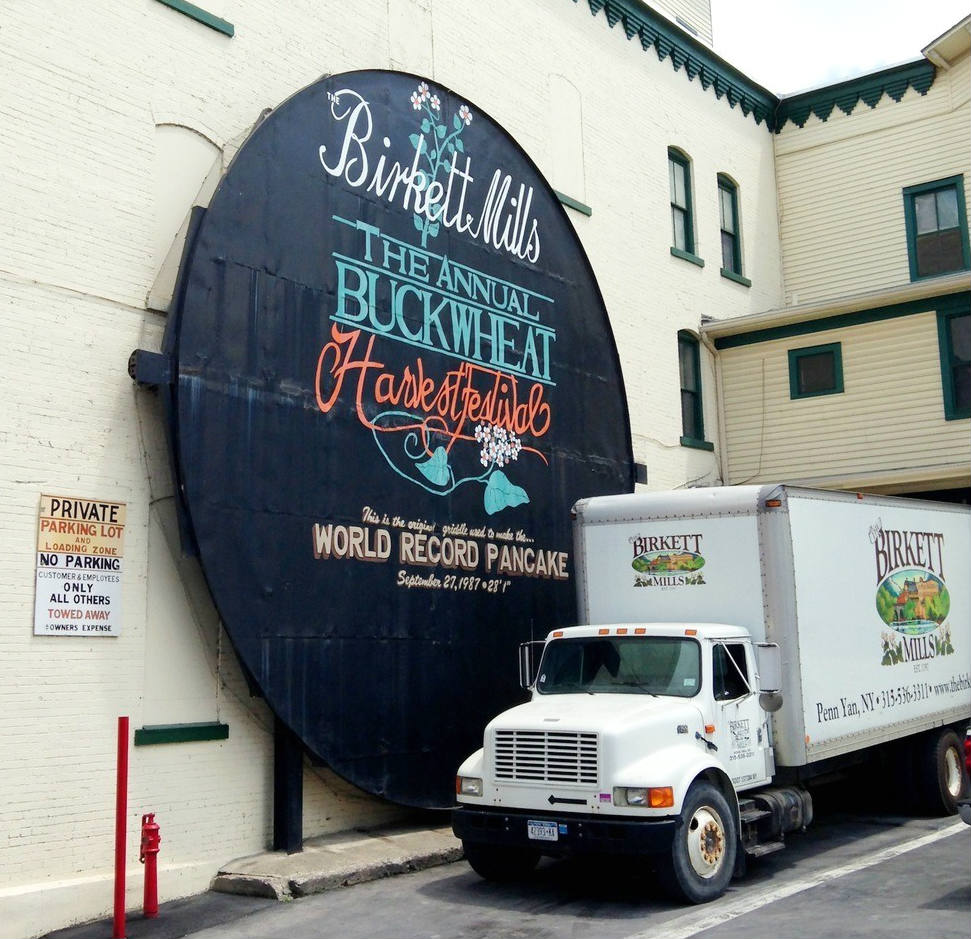 Largest Pancake Griddle In The World
The entire affair took place during the 12th Annual Buckwheat Harvest Festival. They even included a parade, tours of the mill, and buckwheat pancakes all for just a $6 admission ticket.
15 gallons of cooking oil, 2,000 pounds of buckwheat, and 2,000 gallons of water were required to make the pancake. Luckily, it fed the 5,000 people who each got an opportunity to take a bite of the record setting flapjack. After a 2′ by 3′ pat of butter was spread it got covered in 15 gallons of maple syrup. Then the record breaking buckwheat pancake was divided into 7,200 pieces.
Attendees were able to have a piece for only $1.00.
Previously, the record for largest pancake had been held by three guys in England set just a few months before. Theirs was only slightly smaller and measured 25 foot in diameter. Those guys surpassed the previous record holder of St. Albans, VT who had created a 20 foot concoction in 1984.
None of the previous record holders could hold a buckwheat filled ladle to the 1.7 million calories that Birkett Mills laid out..
Today, the griddle remains upright at the Birkett Mills headquarters in the village of Penn Yan.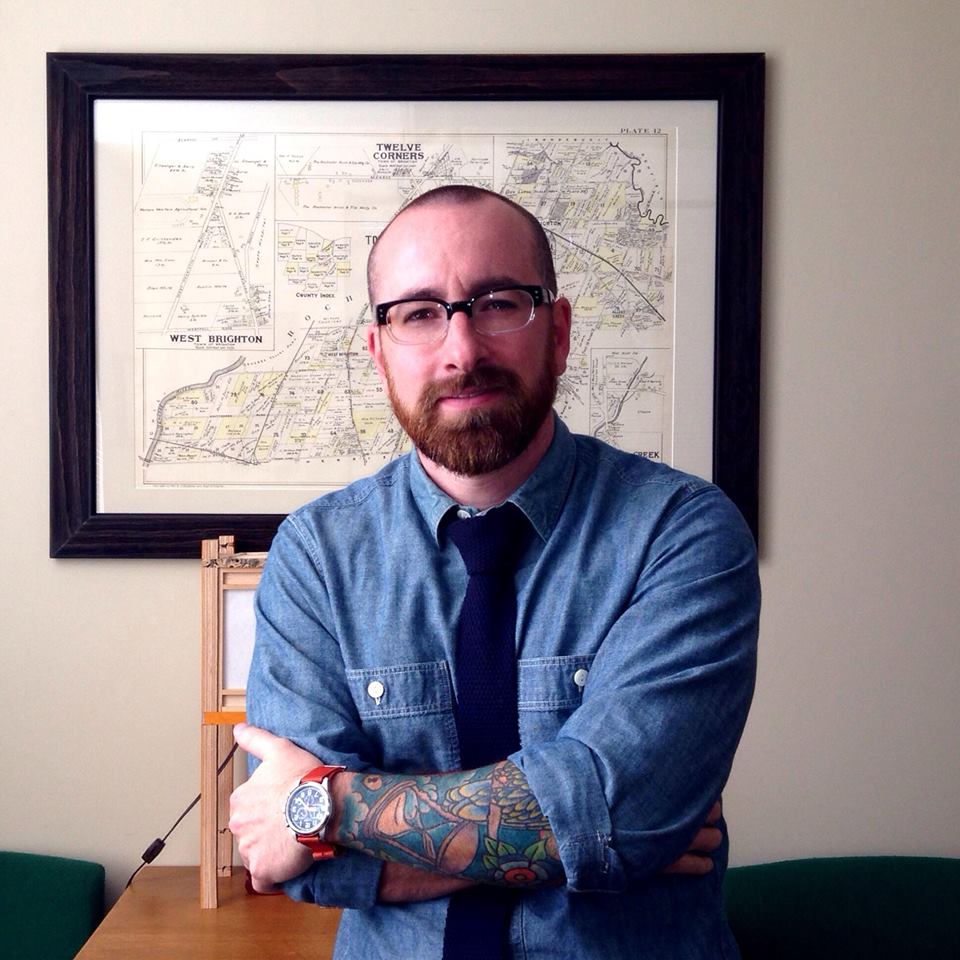 Chris Clemens is the Founder/Publisher of Exploring Upstate. From his hometown in Rochester, he spends as much time as possible connecting with the history, culture, and places that make Upstate New York a land of discovery. Follow him on Twitter at @cpclemens